Rider Dining Chair with Gold Legs
Small and charming, but designed for comfort, the Rider Dining Chair with Gold Legs is a modern tribute to Empire-style furniture. With a metal frame, brass accents, and lush velvet upholstery, this luxurious dining chair is ready to make a statement in any old Art Deco or Hollywood-inspired space. Ready to flank a sleek dining table or hallway console, this rider dining chair with gold legs offers unexpected details and a high-end finish that's sure to be the talk of your next party.
Rider Dining Chair with Gold Legs Feature
Handmade, superb technology, professional design.
Upholstered in Rialto Peacock velvet (100% cotton), gold frame, and brass finish.
Modern minimalist dining chairs suitable for home, hotel, restaurant, wedding, and rental.
Comfortable, strong, and durable.
Strict quality control team, each chair is inspected before being packed into the master carton.
Description
Details About Rider Dining Chair with Gold Legs
Our rider dining chair with gold legs is small and charming, yet incredibly comfortable, from the dining table to the desk
and everywhere in between. Paired on either side of a console or against a wall, it creates a sculptural moment.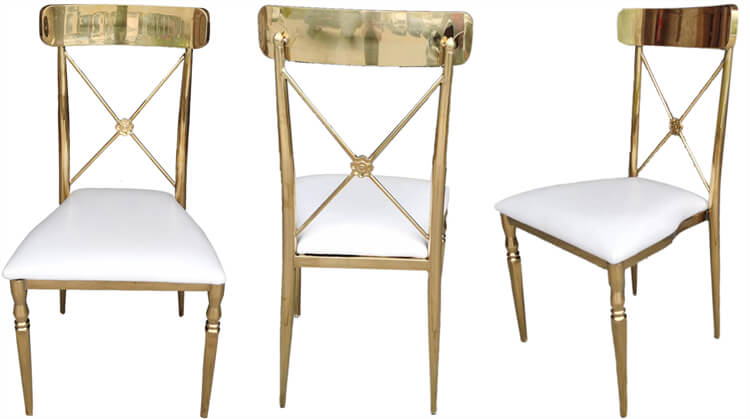 The size of our rider dining chair with gold legs is length 52cmx width 47cmx height 96cm, this size of
chair is very comfortable to sit on. It does not feel uncomfortable even when sitting for a long time.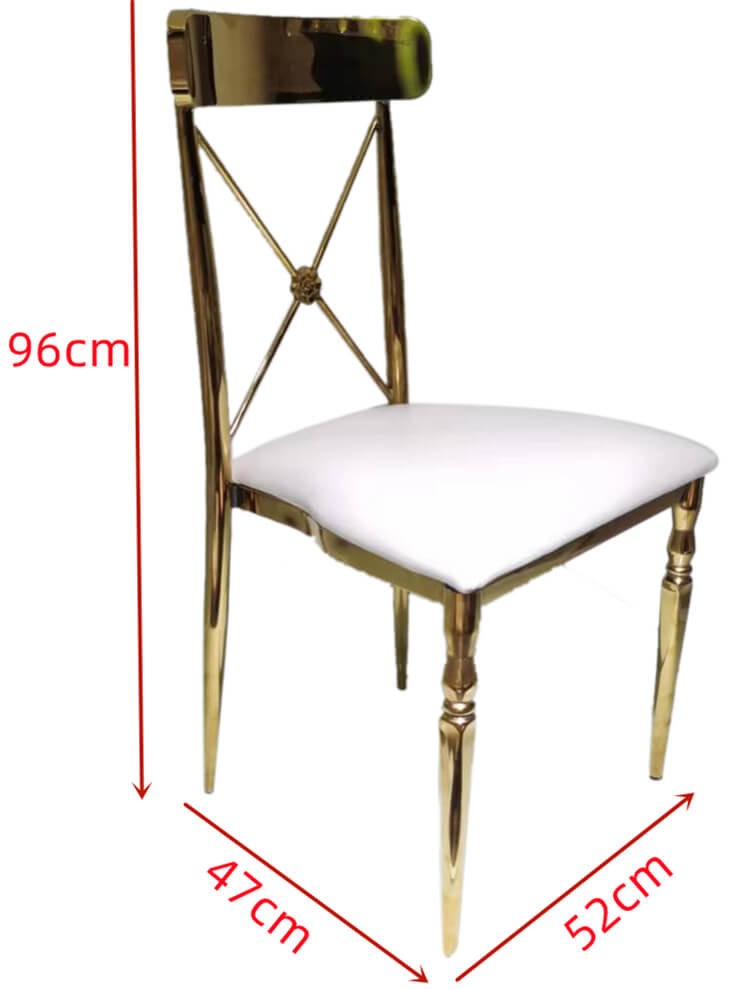 Stainless Steel Material
High-quality 201/304 stainless steel, heavy enough thickness to international standards, available in mirror
or brushed finish.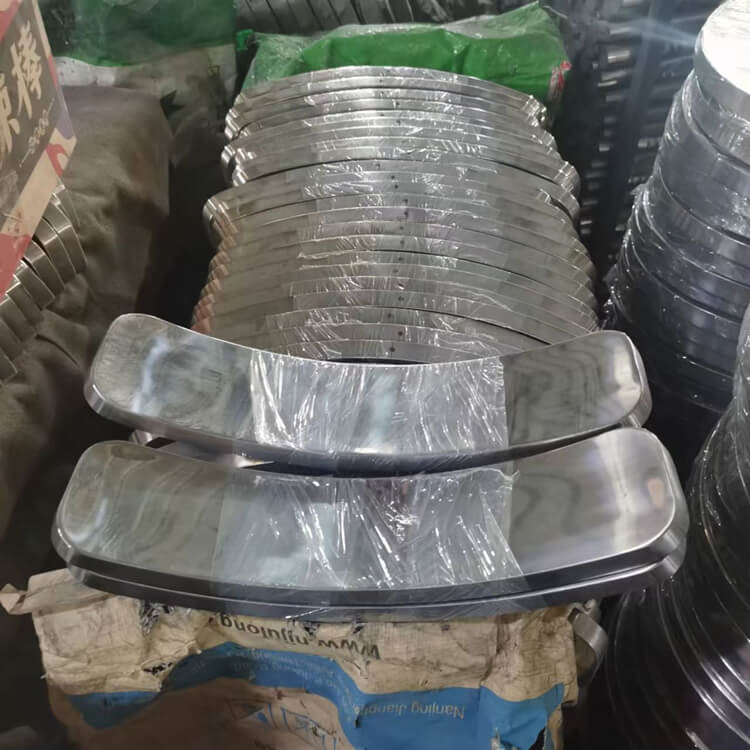 Durable finish. The rider dining chair frame finish is chrome/galvanized clear oil layer for longer life.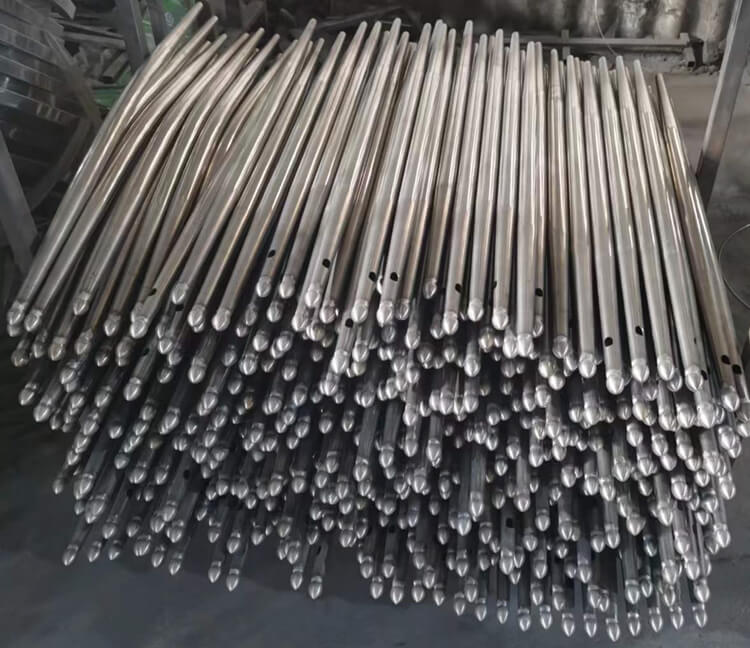 Good welding and polishing.Our skilled colleagues weld and polish each chair frame to perfection.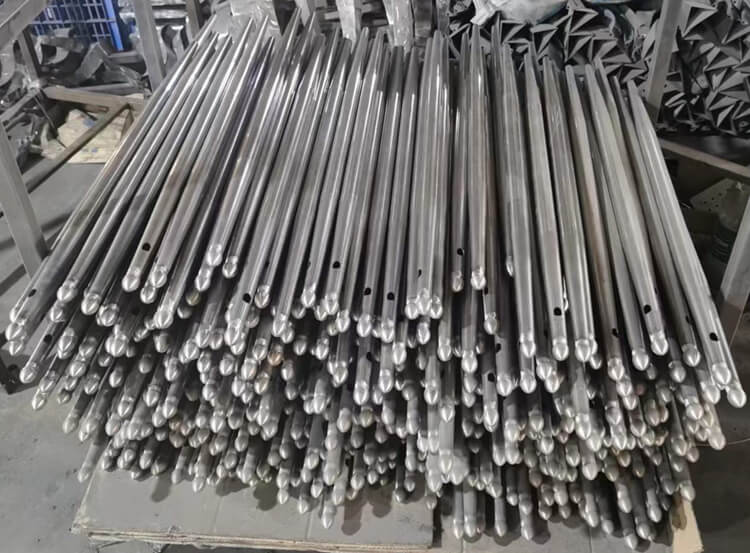 Smooth Welding/Polishing
Advanced welding robot, meticulous polishing process, electroplating or sealing glaze treatment. Greatly
increases the adhesion of the paint and is not easy to peel off.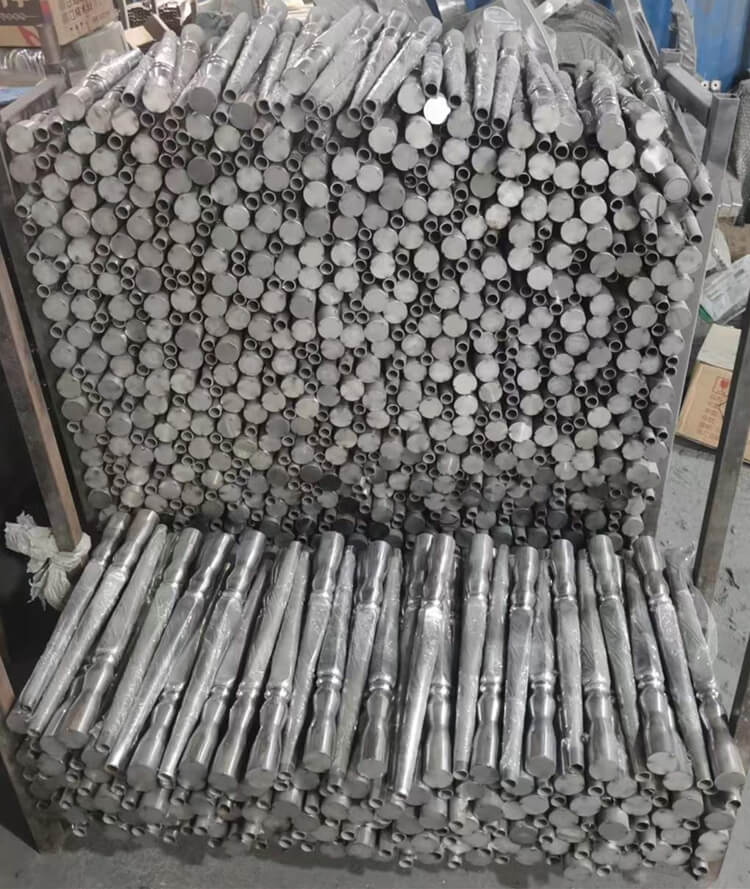 Leg glides. Durable plastic leg glides to prevent the legs from scratching the floor. Banquet chair with fully
welded steel frame and commercial powder coat finish. The molded seat and back shell, topped with our
high-density commercial foam, packs a ton of comfort into a fairly compact chair.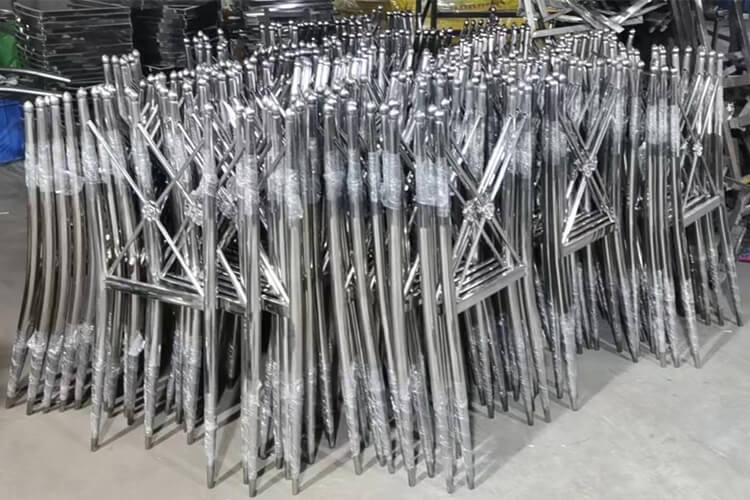 Made of high-grade stainless steel with a gold finish, it has a timeless luxury look and ensures a durable
solution and sturdy support while being used regularly. Bring home this dining chair and bring your space to life!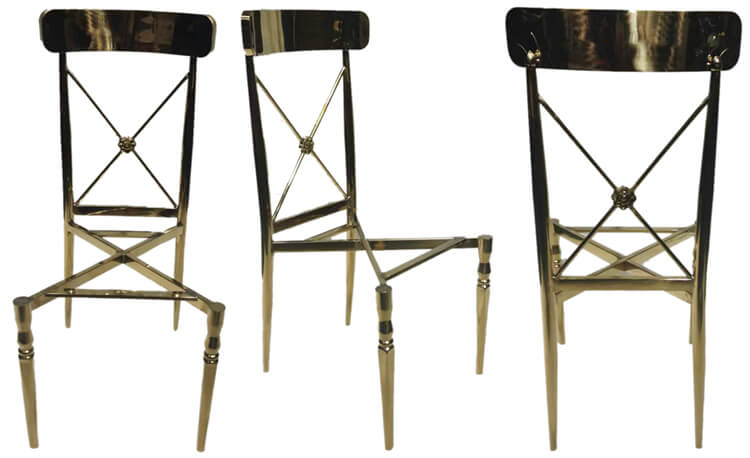 Silver stainless steel dining chairs that can be stacked to save a lot of space and shipping costs. After the
silver polishing is like a mirror, it is very shiny.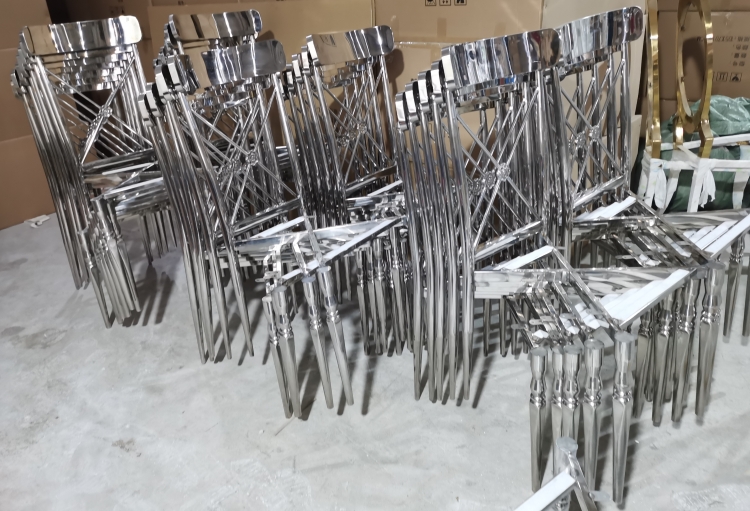 Comfortable Seat Cushion
Various thicknesses of the sponge, comfortable and soft. Cover with stain-resistant velvet. Removable Velcro
design cushions or set screw cushions are available. We have a variety of colors to choose from, such as
white cushions, green cushions, black cushions, etc.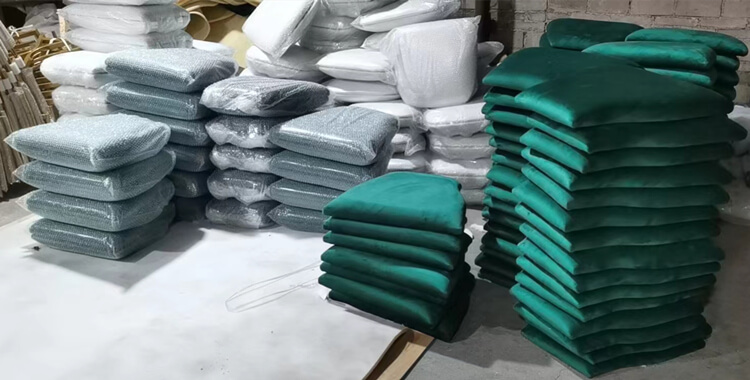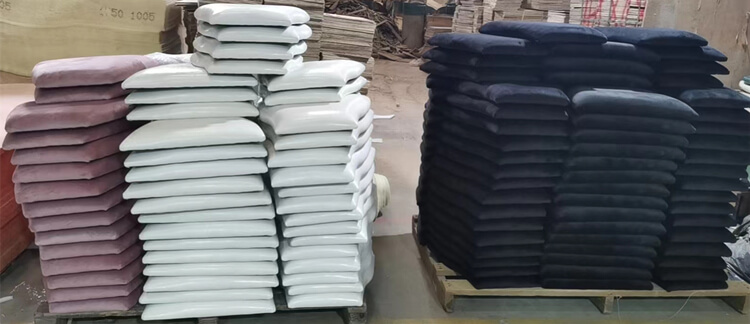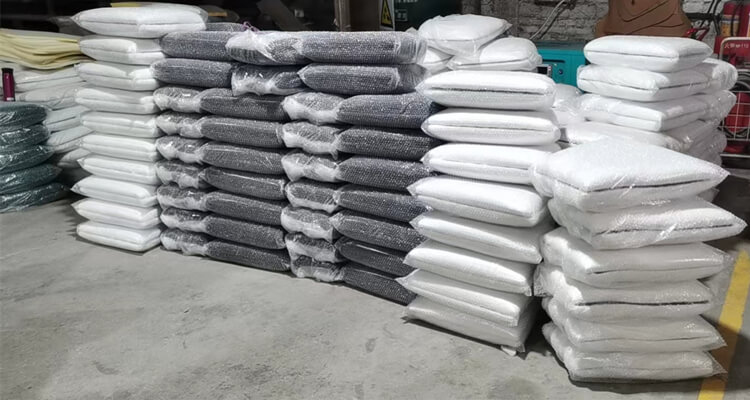 Chair Frame Packaging
The rider dining chair with gold legs frame is wrapped in non-woven fabric and covered with a plastic bubble
bag.4 chairs or 6 chairs in 1 carton box.
The stainless steel dining chair packaging can also be covered with a layer of bubble wrap, wrapping each leg
and back with bubble wrap, so that stacking together will not wear the chair. You can also put a bubble bag
or seat cover on it when you don't usually use it, which can prolong the life of the chair.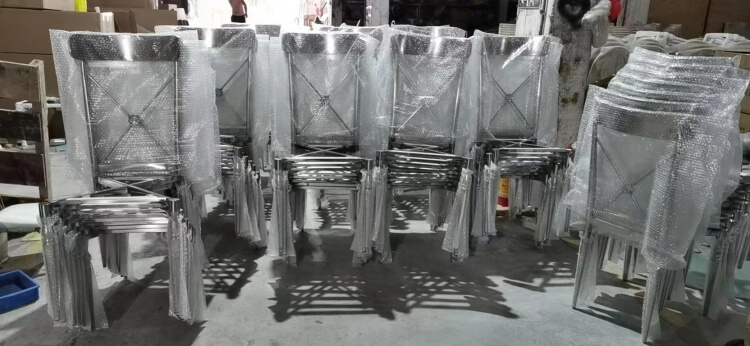 Carton
As a professional banquet chair manufacturer, we pack the chairs in thick cardboard boxes, which provide
great protection during shipping.
Every corner and leg of this chair will be packed tightly to prevent bumps during transportation. If rubbed
it will make the chair light and less shiny.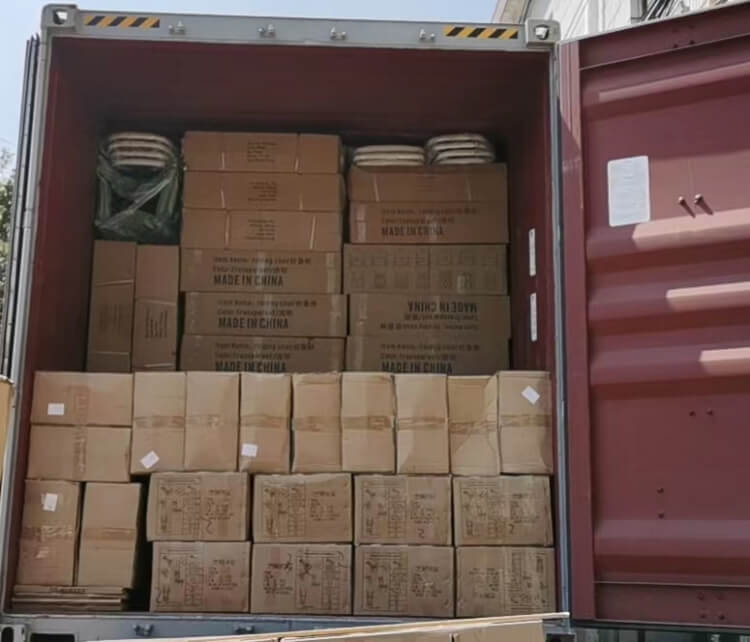 Elegant and striking, this stunning velvet dining chair is simply gorgeous! These beautiful golden decorative
chairs are perfect for all kinds of events including your wedding, birthday dinner, dinner party, and more.