Standard Tolix Style Chair
Some things never go out of fashion, and this standard Tolix chair is just that. From the downtown sidewalk cafe to the casual dining table in the kitchen, the standard Tolix chair offers commercial-grade durability and an inviting style. The standard Tolix chair includes an unmarked foot cap to protect your floor and provide stability. This chair is made of electroplated metal and durable. The standard Tolix chair has tapered legs and a rounded back that is easy to stack and store. All of the Tolix chairs made of Gunmetal,Metal ,Wood,Matte Black Metal,(Black/Wood),Stainless steel ,Vintage Industrial Iron,Rustic Reclaimed Wooden Top ,tubular Papasan metal, heavy-duty galvanized,antique wrought iron,lots of choice. Stackable Tolix chairs with Powder Coating withNew Design Black and printed Rusty.
Packing size: 54*46*135.5/6PCS
MOQ: 100 PCS
Description
Our tolix chair coming with different finishing and different colors, our European customers buy more than 5
containers for one year.
Groove edge design–glossy and strong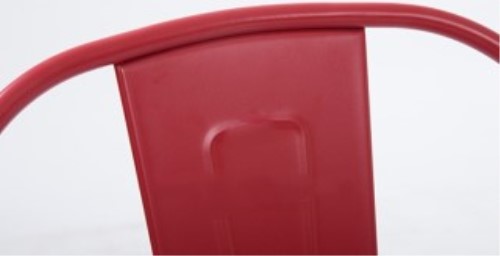 Glossy seater face & mellow seater edge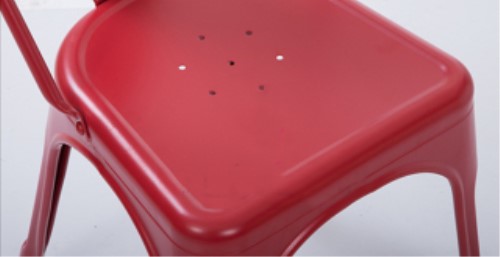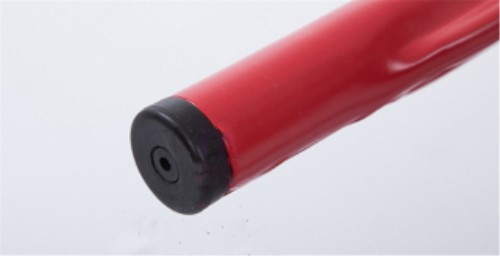 X shape structure support on the bottom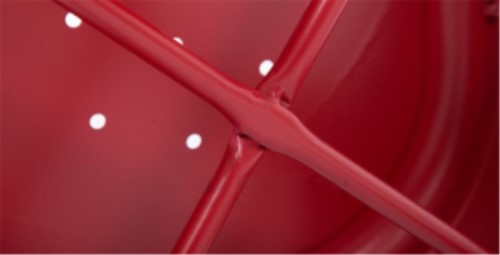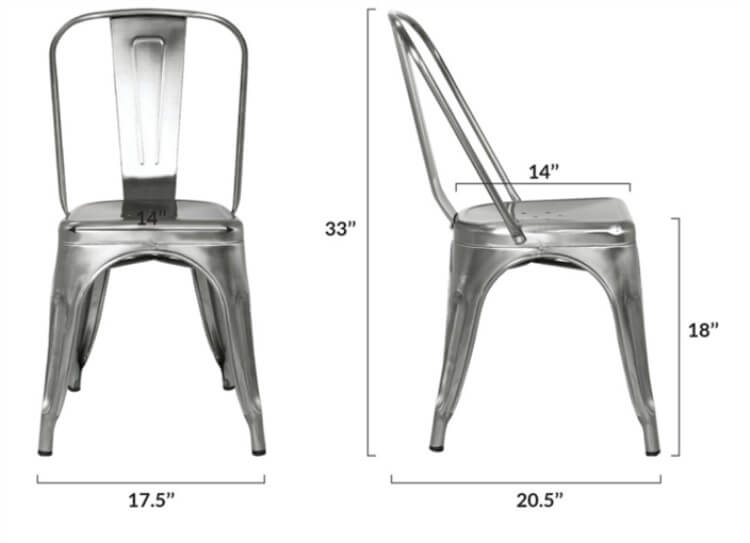 PACKING SIZE: 58*46*124/4PCS
Use Occasions of our tolix chair:
Back in the days when most of the cafe furniture was made of dark wood, and in most cases dark wood was heavy
and heavy, let's face it, unpractical, the standard Tolix chair was made of galvanized metal. That means it has
relatively low production costs, lightweight and, most importantly, can withstand most weather conditions
without fear of any damage because of the processing.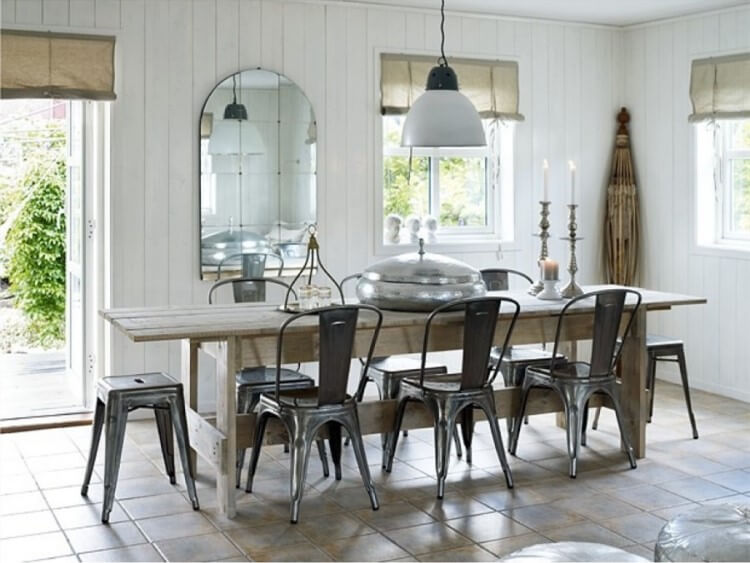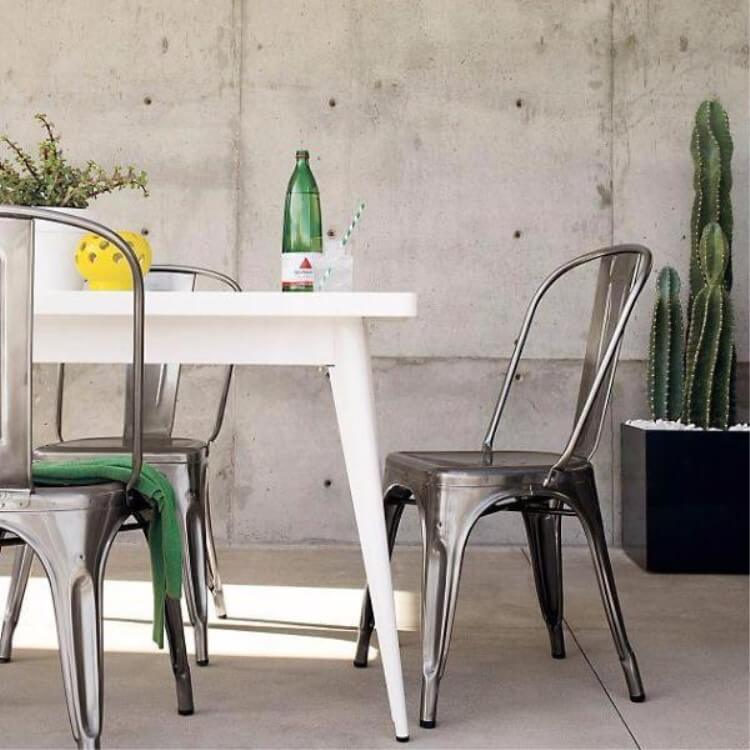 In effect, what you have is a new type of furniture that can be used indoors or outdoors. It's incredibly light
and easy to stack, which makes for a piece of furniture that all Paris's cafes, bars, and bistros owners want to
use as their place of work.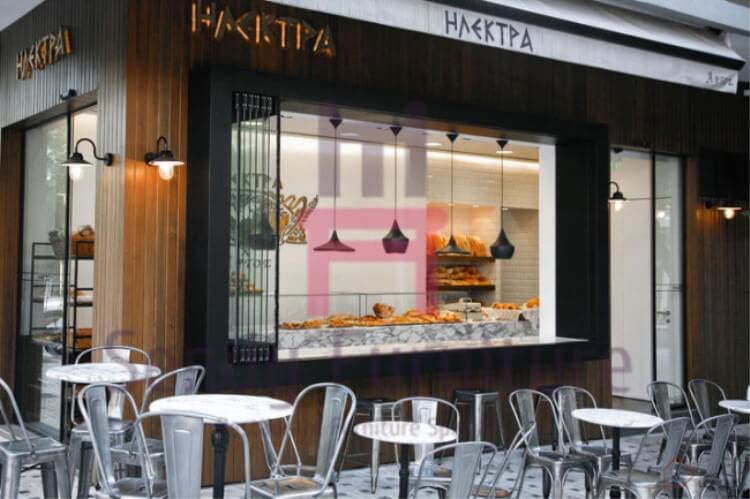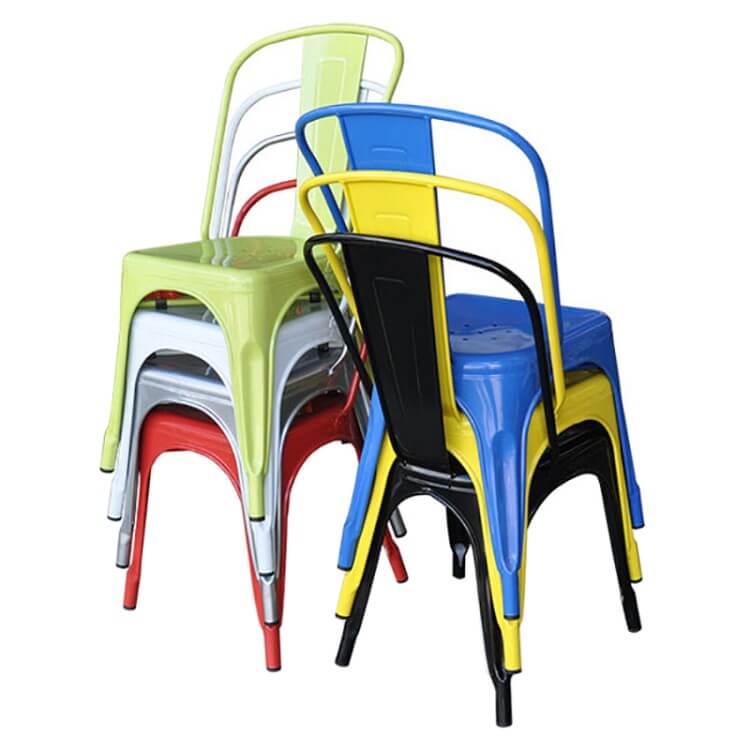 Where you can see the tolix chair?
Standard Tolix chairs are great stackable chairs you know and love. It looks great on the dining table, in
the office or the coffee shop. The standard Tolix chairs seat has seven drain holes and a comfortable high
curved back.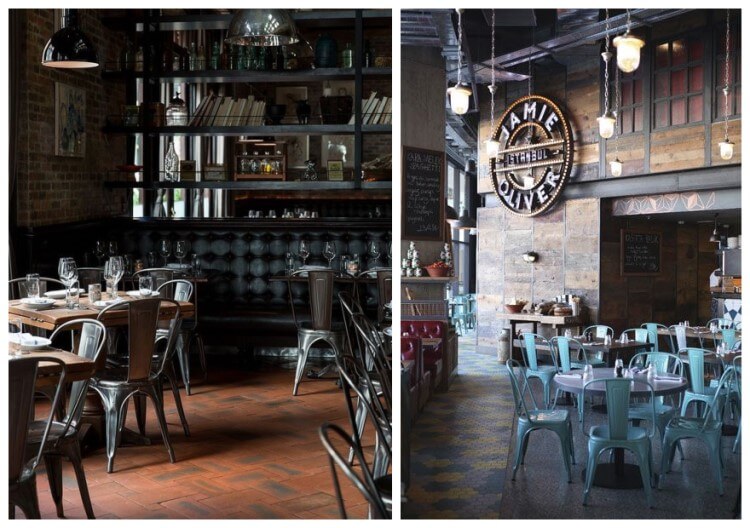 The standard Tolix chair has been the hottest dining room chair for the past few years. This Tolix chair can
be used in any environment and is perfect for them. There are three scenarios, one is a fast-food restaurant,
the second is a high-end music bar and restaurant, and the third is a dessert shop. It's clear that this standard
Tolix chair gives these restaurants its energy and vitality.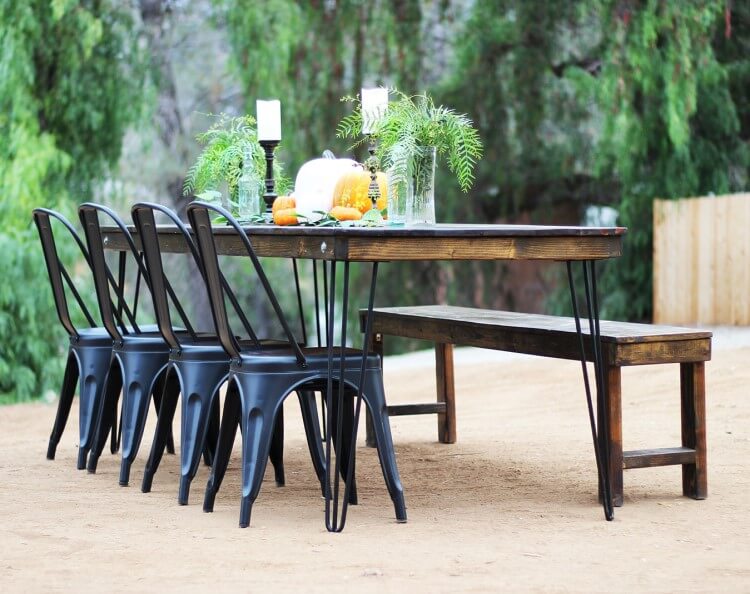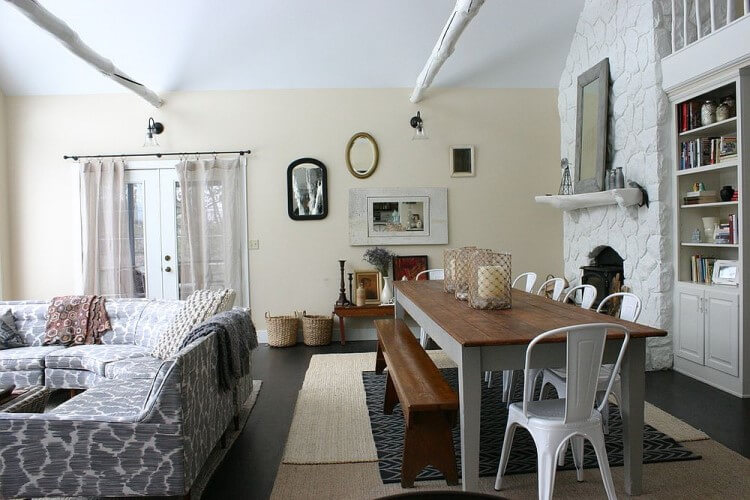 More pictures of tolix chairs: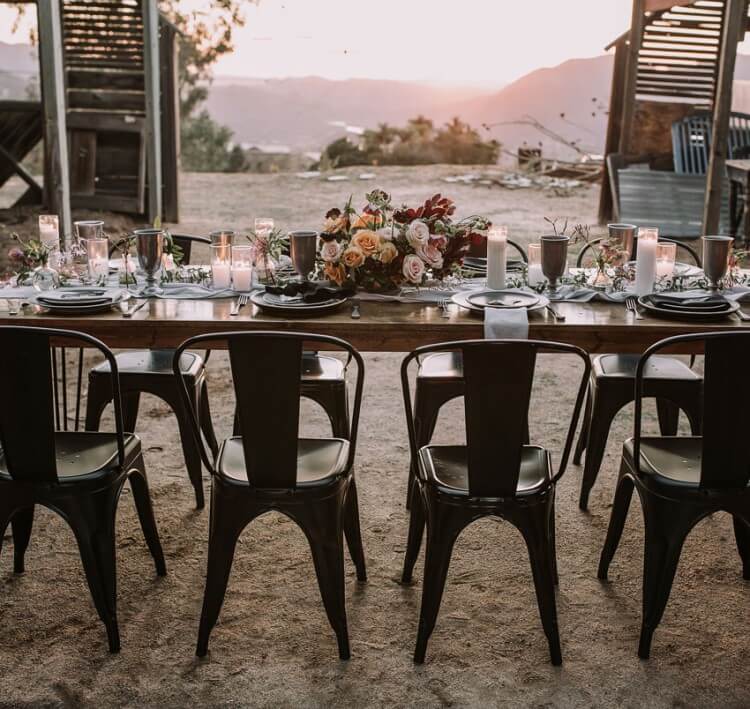 This standard Tolix chair is painted with powder or galvanized. Former indoor use, when not using,
answer to prevent moisture to enter indoor. Suitable for outdoor use, but should not be left outdoors for a
long time. There are seven bright colors to choose from. Black, blue, stone gray, red, white, silver and yellow.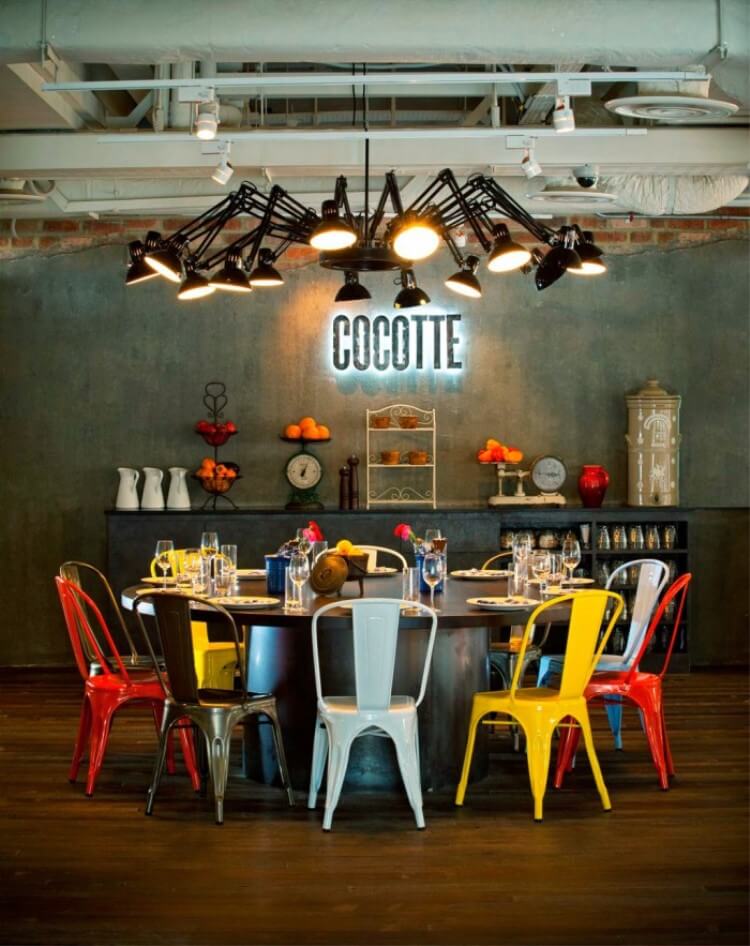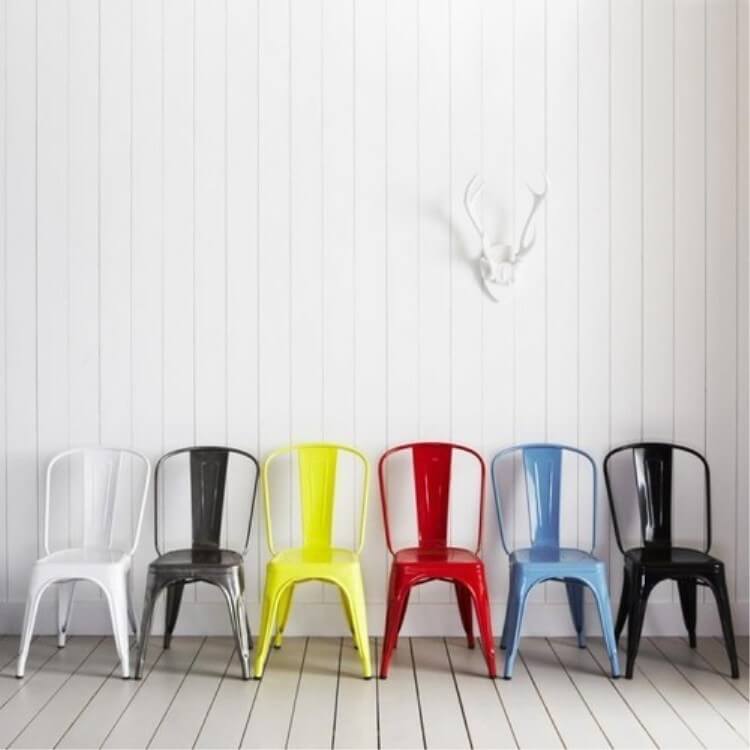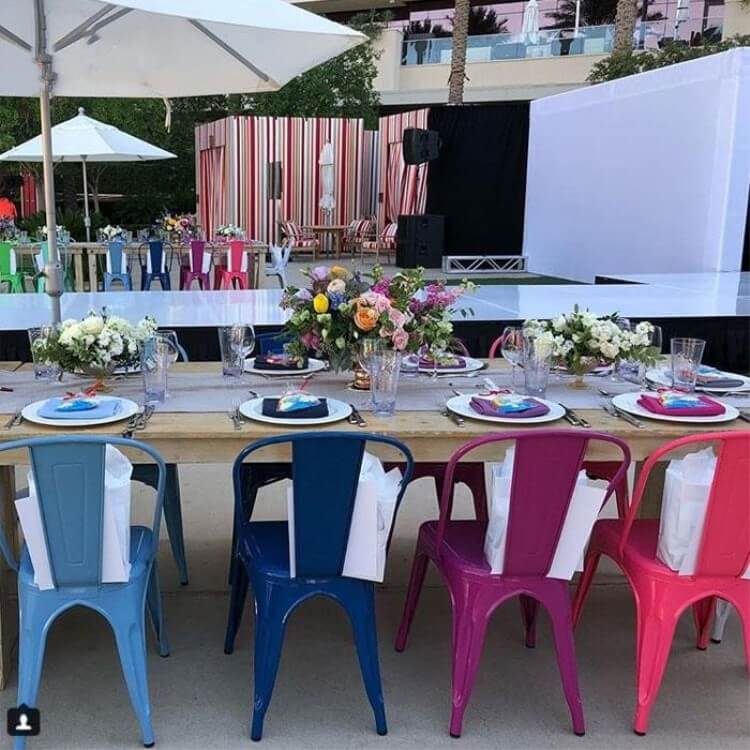 *************More technology knowledge about tolix chair************
1. Our Tolix chairs are all made of steel, and each is 5kg.
2. This standard Tolix chair easy to rust. This brush has strict requirements for the weather, as iron is always chemically
combined with moisture in the weather. In a dry winter, the situation is manageable. But if you use it in a moist place,
this rusty thing will grow out like a sleeper bacterium.
3. To ensure that paint is 100% rustproof, the only solution is to galvanize.
4. Outdoor use of rust prevention, corrosion prevention of two technologies. One is galvanizing, the other is electroplating.
5. Electroplate usually used in glossy color.
6. Galvanize usually used in a brushed and matte color.