Tolix Barstools Manufacturer
We doing business for bar stool wholesale for more since 2004, The benches at the talks bar are stylish and commercial. This is a lightweight, easy to maintain stackable option. Originally designed in 1934, the Xavier Pauchard Tolix stool has become a popular choice for homes and businesses because of its strength rather than style. Some things never go out of fashion, and that is the case with the Trattoria bar stool. Perfect for everything from a relaxed family lounge and bar to a casual counter in your stylish kitchen, this stool offers commercial class durability and an inviting style.
Tolix Barstools Feature
Choosing for indoor and outdoor use
Antique welded matte Gunmetal Finish Tolix Bar Stool
Stackable design
Rusted finish Tolix bar stool
The different finish of dark copper, Gunmetal finish, Rustic and industrial look
Description
We do business for Bar Stool Wholesale for more than 15 years, and we can produce Bar Stool Wholesale around
5680 pieces monthly.
Drain hole in the seat for Bar Stool Wholesale
This Tolix bar stool has an oval hole on the seat plate, and this hole is for outdoor use. If it rains, don't worry,
the rain will come out of the hole in the chair. This hole also has another function, which can be used as the
hand hole, when the handle is very convenient.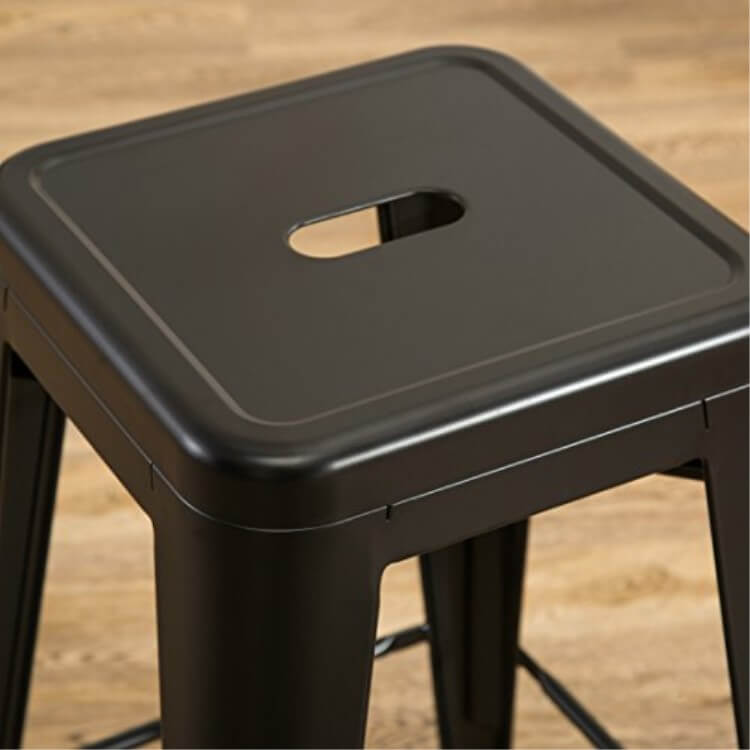 The horizontal brace under the seat provides additional stability to Bar Stool Wholesale
There is a metal tube link between each of the four legs of the Tolix barstool, which is soldered, and will not have
screws and each place is smooth and sturdy.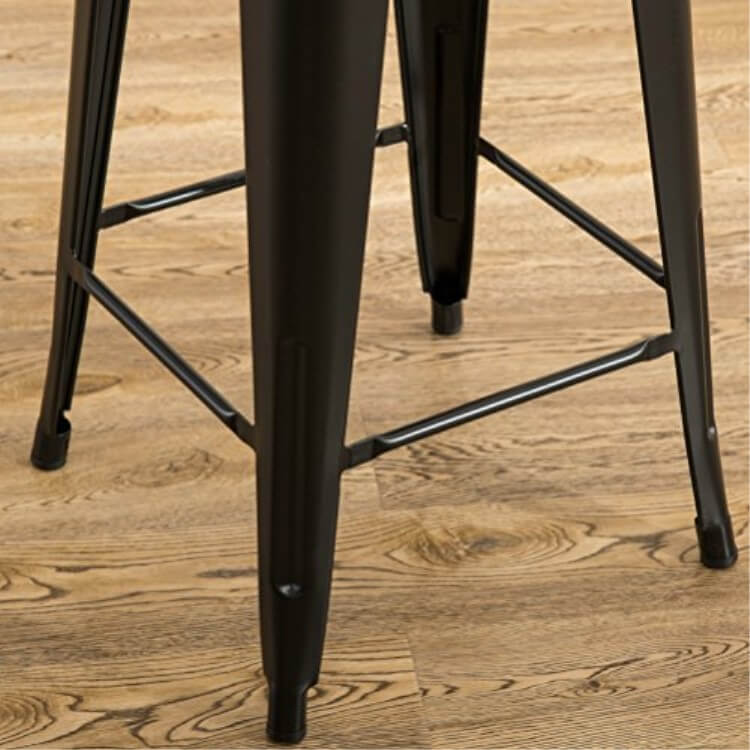 Cross-support seat protection
The Tolix chair barstool has two cross-linked metal tubes under it, which are welded to the legs of the four chairs.
This will protect the Tolix chair from being damaged when stacked, and also improve the stability of the Tolix
chair barstool, making the chair bearing better and stronger.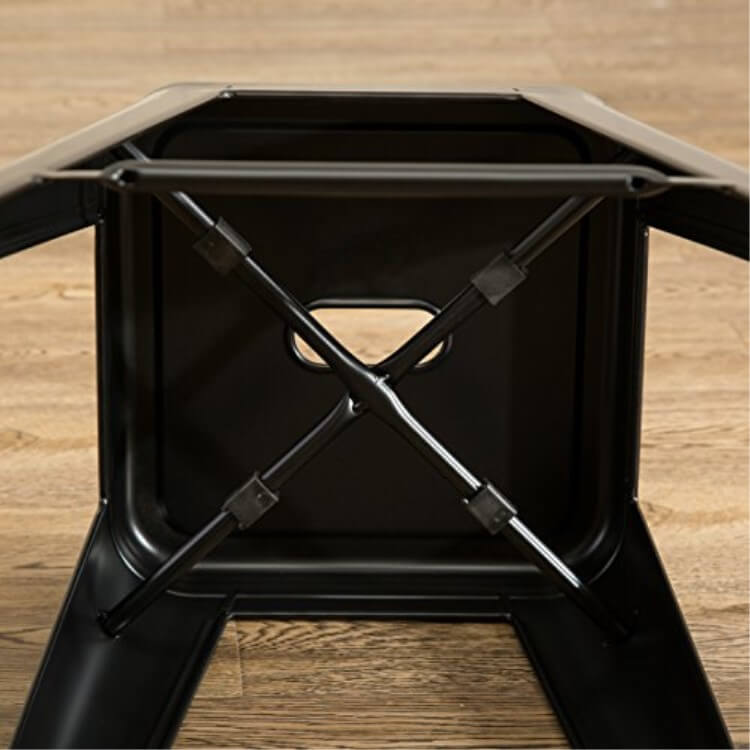 The Tolix chairs barstool has rubber floor MATS under their four legs to protect them from scratches on the
hard floor surface.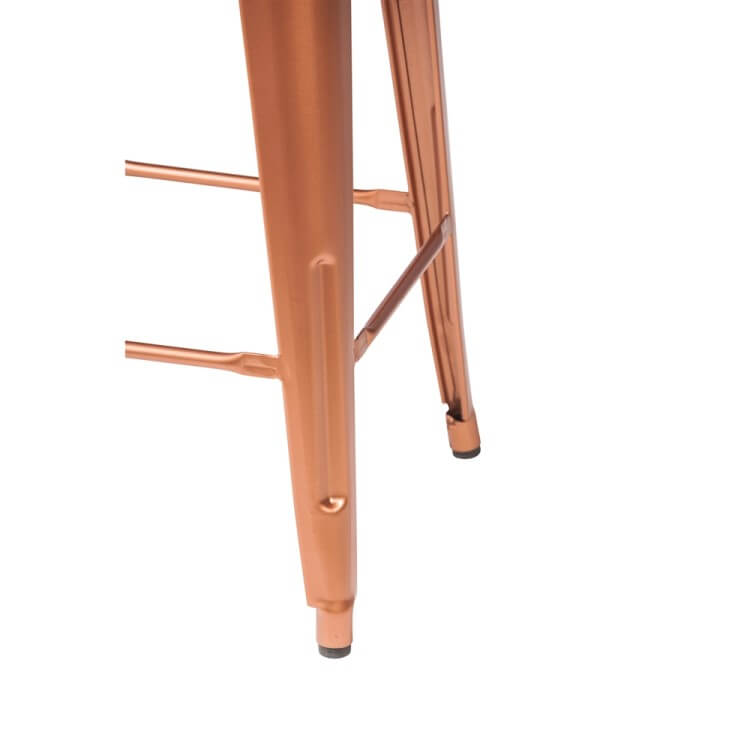 Do business for Bar Stool Wholesale with us now.
You can see,  our Tolix barstool has a very smooth edge, and the workers polish it very carefully. It will not scratch
the skin or clothes. People feel very comfortable when sitting on these bar stools.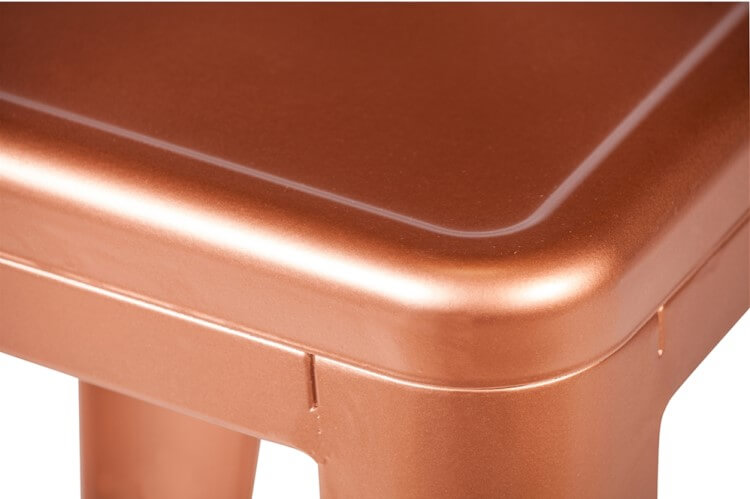 Dimension:
Load capacity: 330 LBS
Seating area Dimension: 12″ x 12″(L x W)
Seat Height:29.5 inches
Overall Dimension: 17″ x 17″ x 29.5″(L x W x H)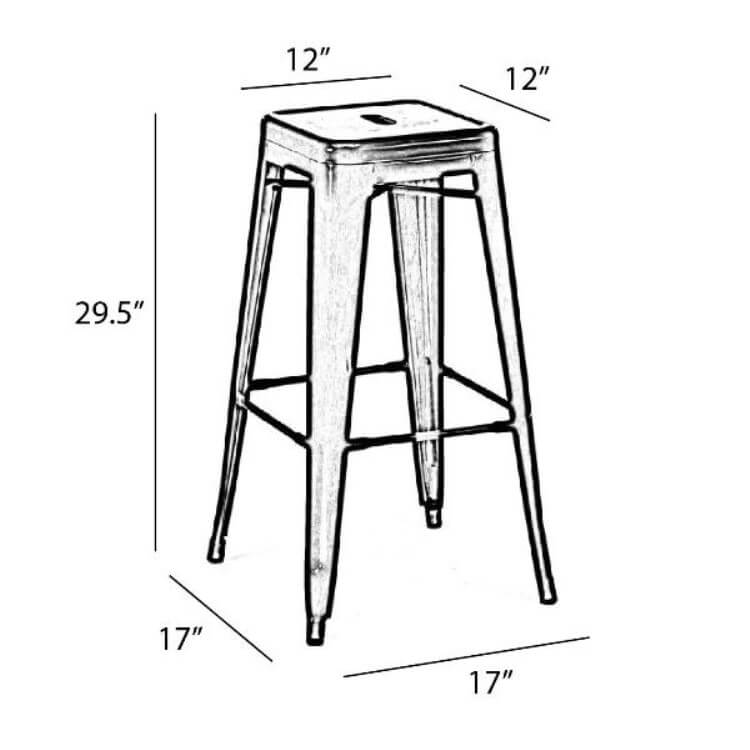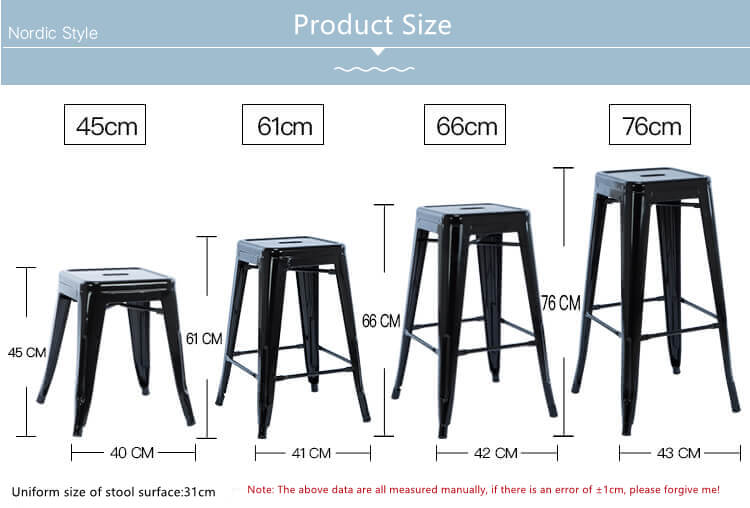 These Tolix chair bar stools are very durable and can be piled up to 8 meters high. It's easy to store after a day of activity.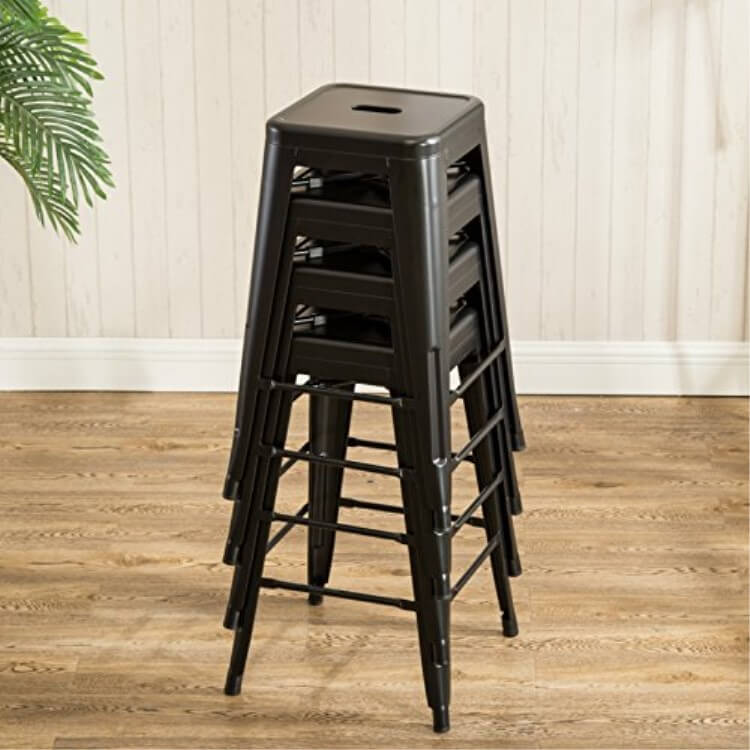 A timeless work to modernize your home! The galvanized steel structure with antique finishes adds color
and flavor to works used by generations. The legs are equipped with protective rubber feet to prevent
damage to the indoor floor. These bar stools are fully assembled and stackable for easy storage.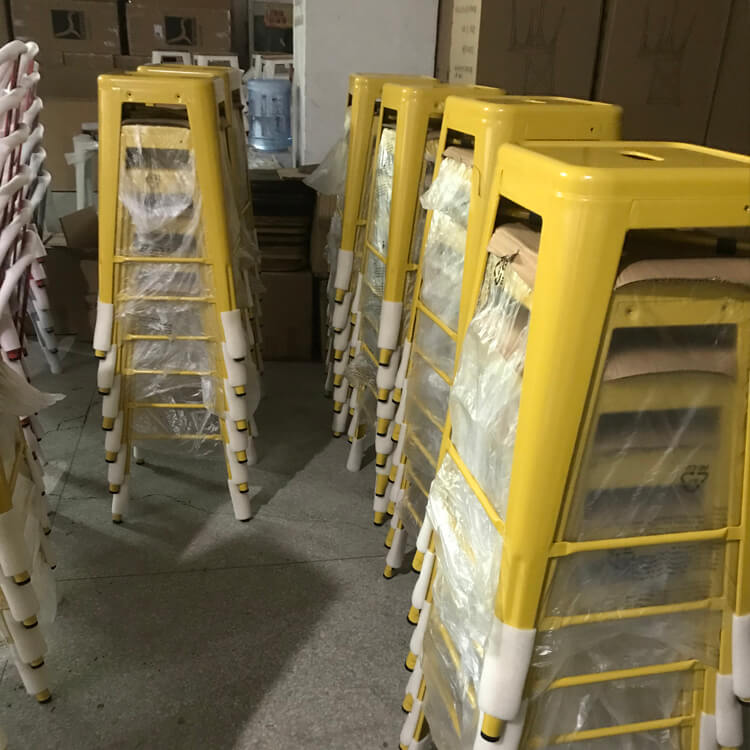 The packaging of our chair is to wrap the legs with foam paper first, and then use the paper shell to cushion
the seat when stacking. Each one will also be packed in a plastic bag. In this way, the chairs will not be
damaged if they are stacked and transported.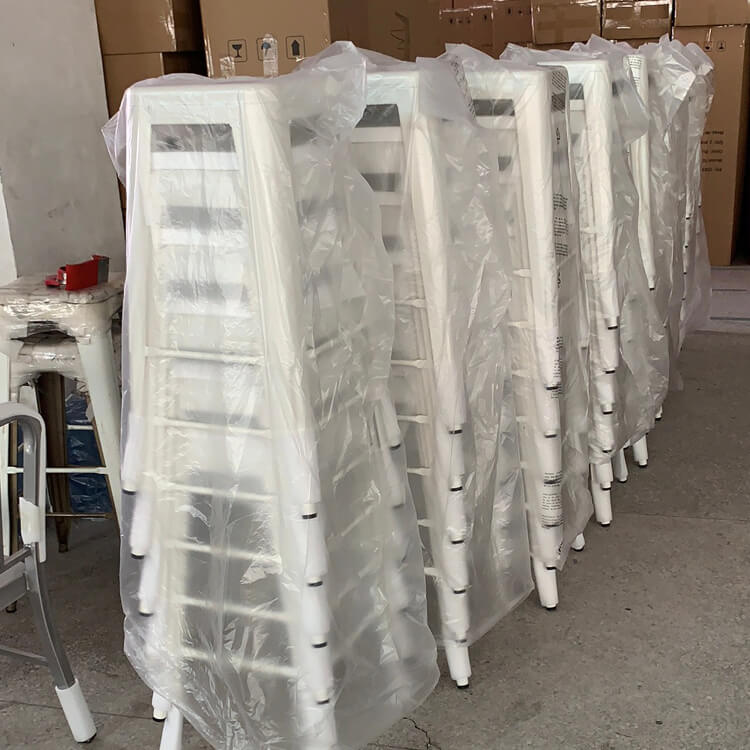 The metal bar stools are coated with high-quality paint. So the paint on this bar stool is not easy to peel off,
it is also scratch resistant and very easy to clean. You can freely use this bar stool in your home for daily life.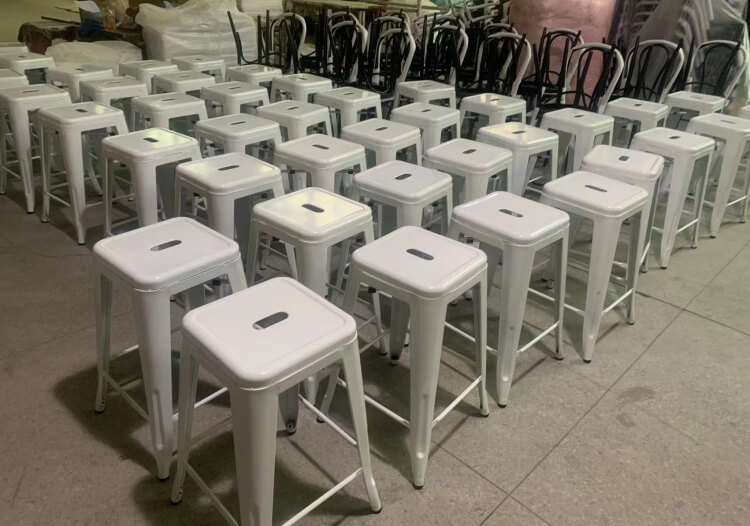 You just take it out of the package and use the bar stool, very easy and convenient. This metal bar stool is
perfect for cafes, bistros, restaurants, patios, restaurants, or indoor/outdoor use.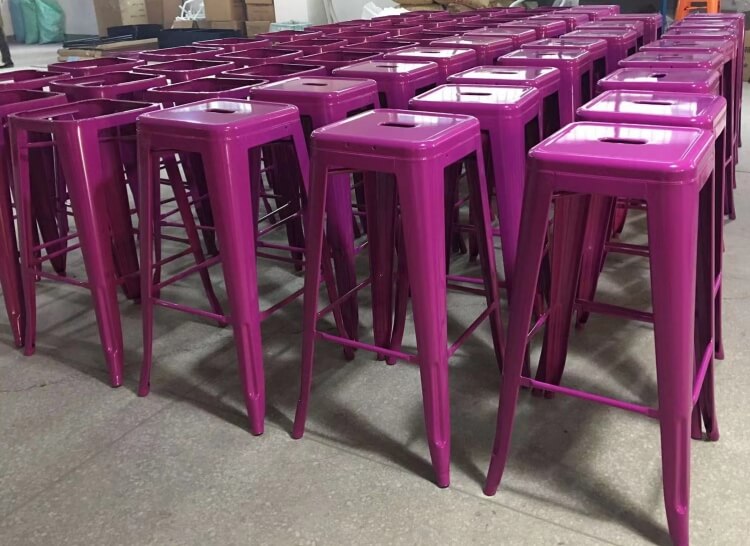 Stackable design, we added a rubber pad under the metal bar stool to protect your bar stool from scratches.
For more safety, we designed non-slip foot pads, which can increase friction without causing scratches.
The handle makes the stool easy to pick up or move.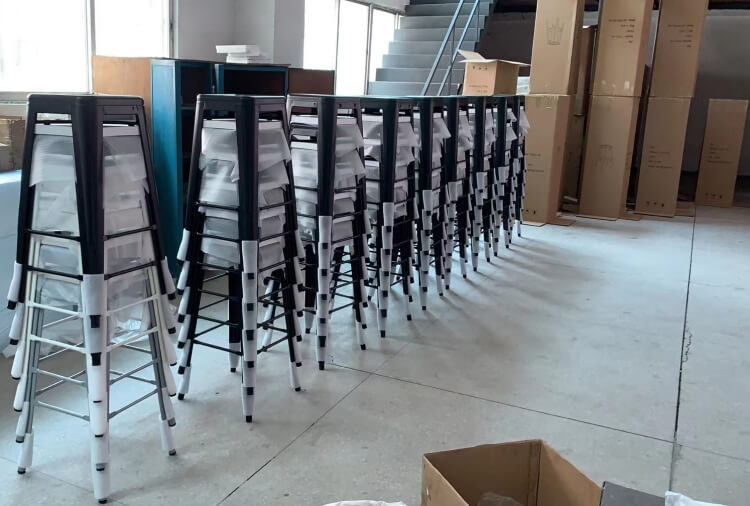 You just take it out of the package and use the bar stool, very easy and convenient. This metal bar stool is
perfect for cafes, bistros, restaurants, patios, restaurants, or indoor/outdoor use.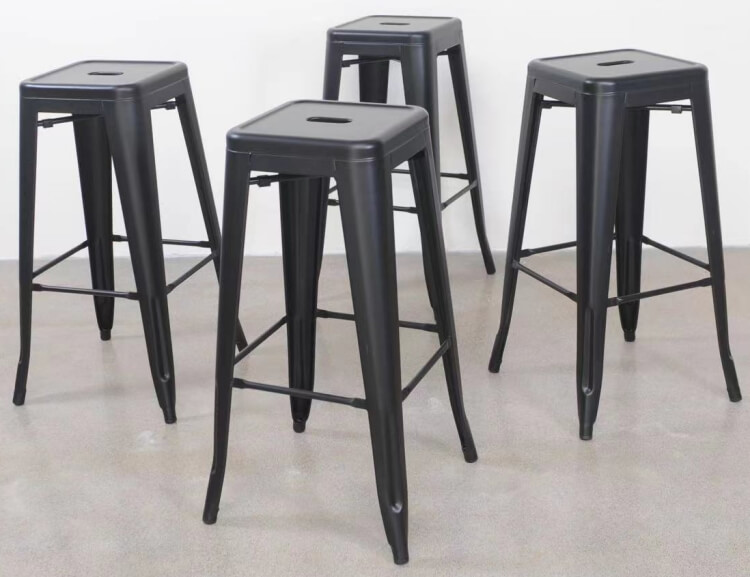 This metal bar stool is made of high-quality material, which has been tested for a long time to ensure your
safety. Maximum weight capacity: 300 lbs. For industrial design, stability, and light gravity characteristics,
please don't hesitate to choose us.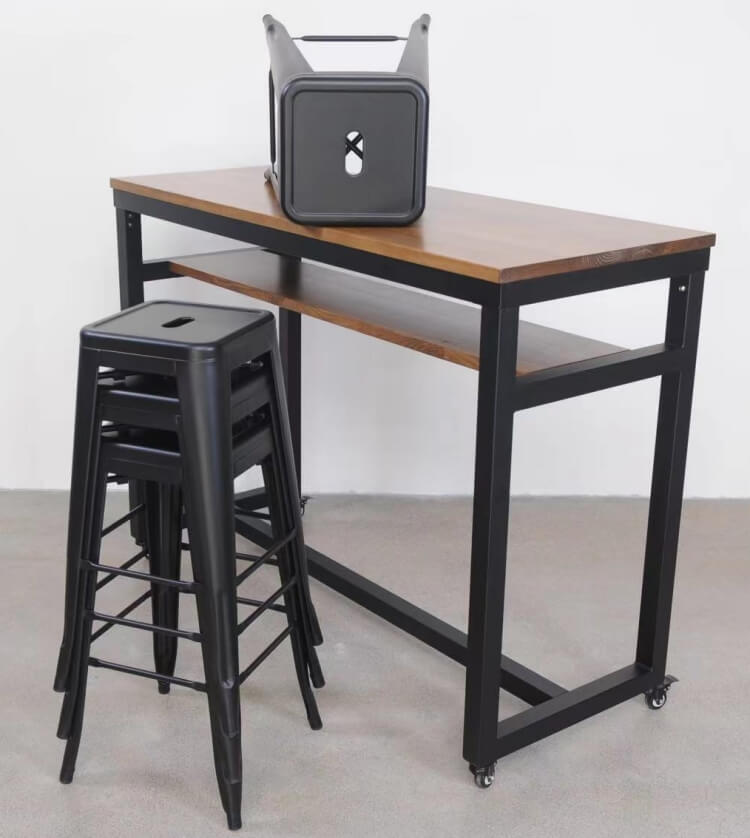 Tolix stools are commonly used in restaurants, bars, and beverage counters. It can also be used in a home
bar in a residential environment. It can also be seen in high-end kitchen islands equipped with high tables.
Friends and family usually talk and enjoy finger food at the dinner table. Tolix bar stools are also commonly
used for other purposes, such as picnics, informal gatherings, office coffee bars, and other atypical settings
of Tolix.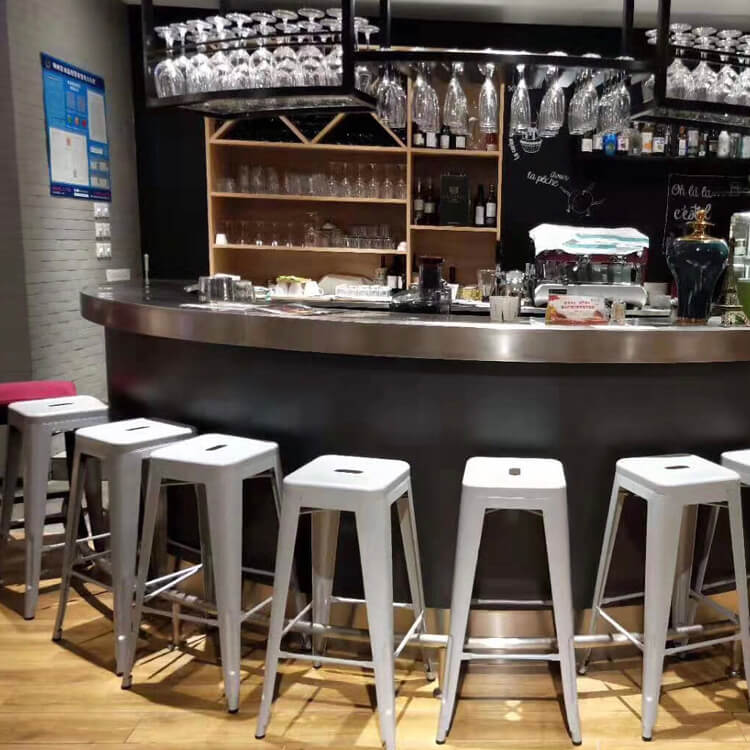 The colors of these striking Tolix chair barstools remain understated, keeping a low profile on the smooth surface.
They have a sturdy four-legged design that offers a rustic but modern look. This style is available in many colors.
There are seven bright colors to choose from. Black, blue, stone gray, red, white, silver, and yellow.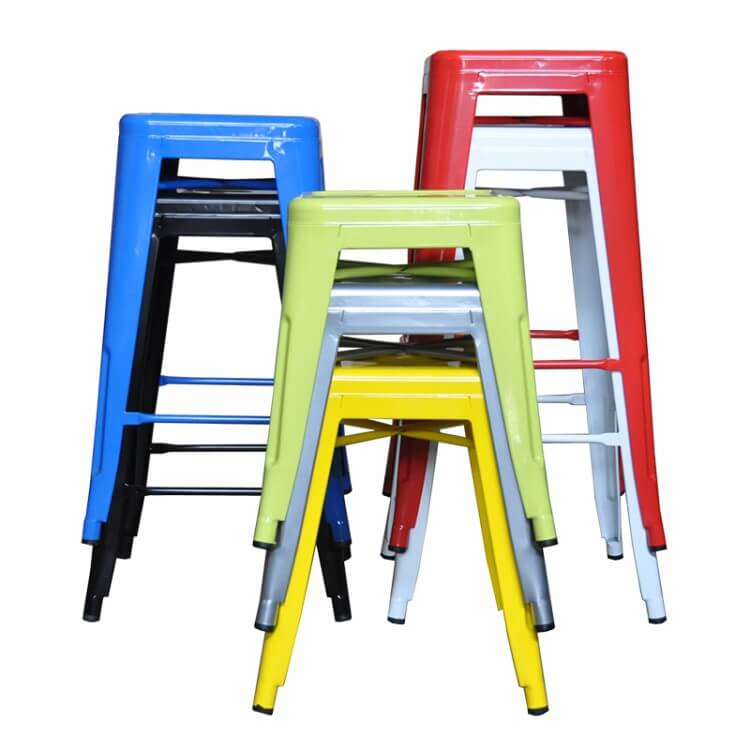 packing size is 46 x 46 x 116 cm /box, one box including 4 pieces.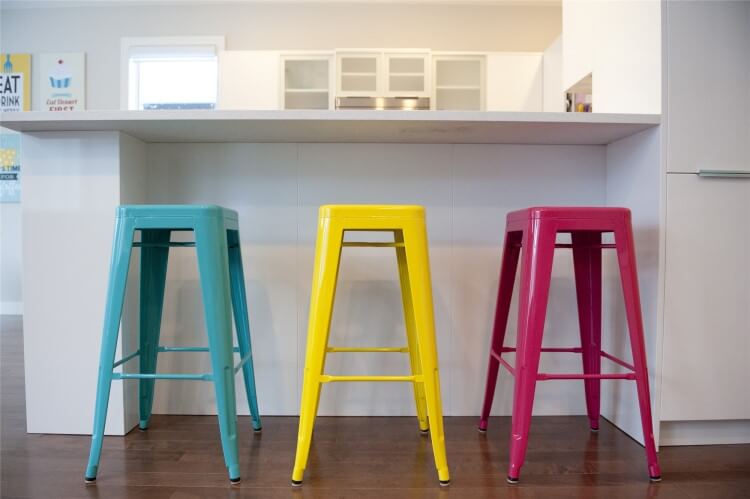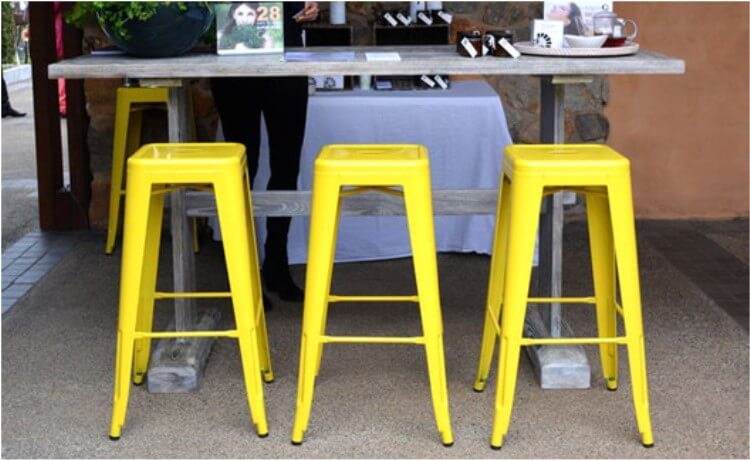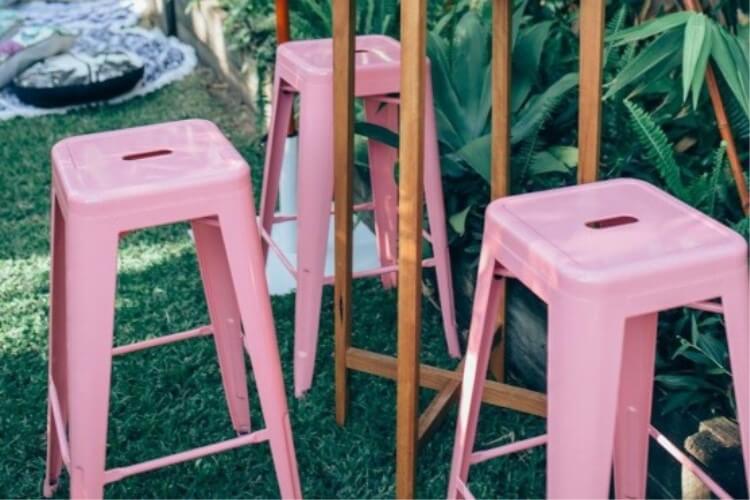 Our Ghana customer doing business with us for Bar Stool Wholesale since 2015, let us show
the details to you.
The metal chair is painted with powder or galvanized. Former indoor use, when not using, answer
to prevent moisture to enter indoors. Suitable for outdoor use, the latter weather-ability option should not be
left outside for a long time.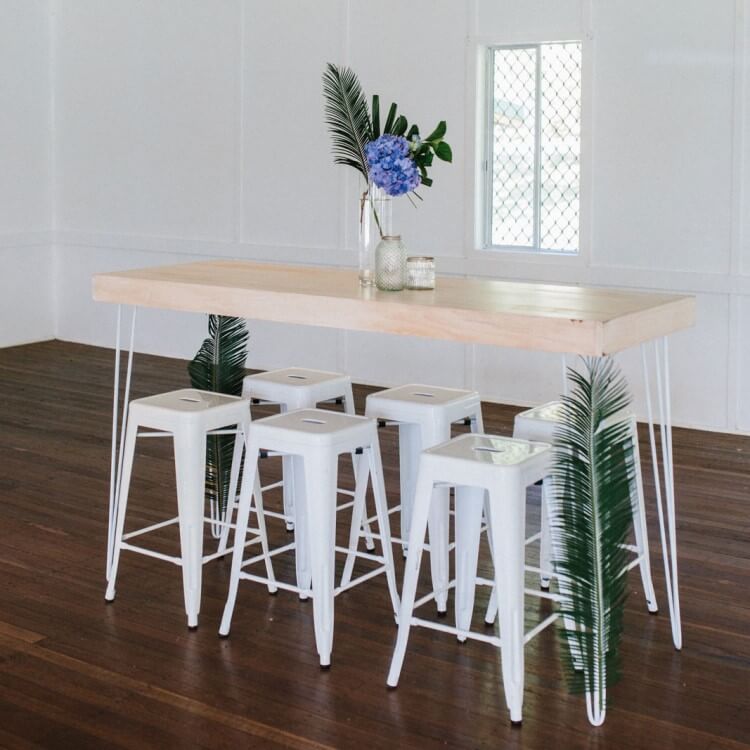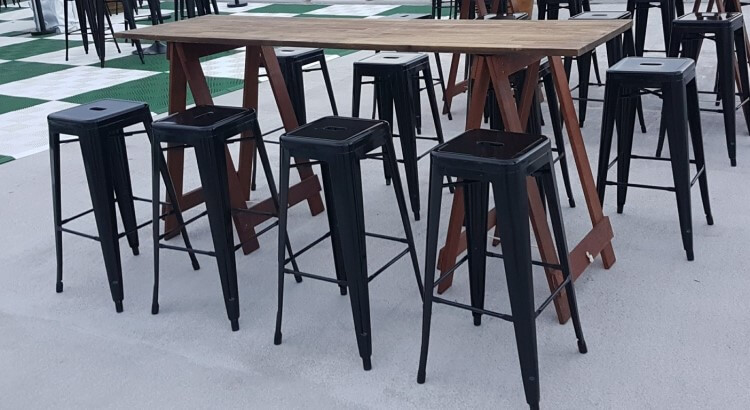 It was shot on location in Adelaide, Australia, and the customer was very satisfied with our chairs
and immediately used them in their own restaurants. Also, feedback beautiful photos to us.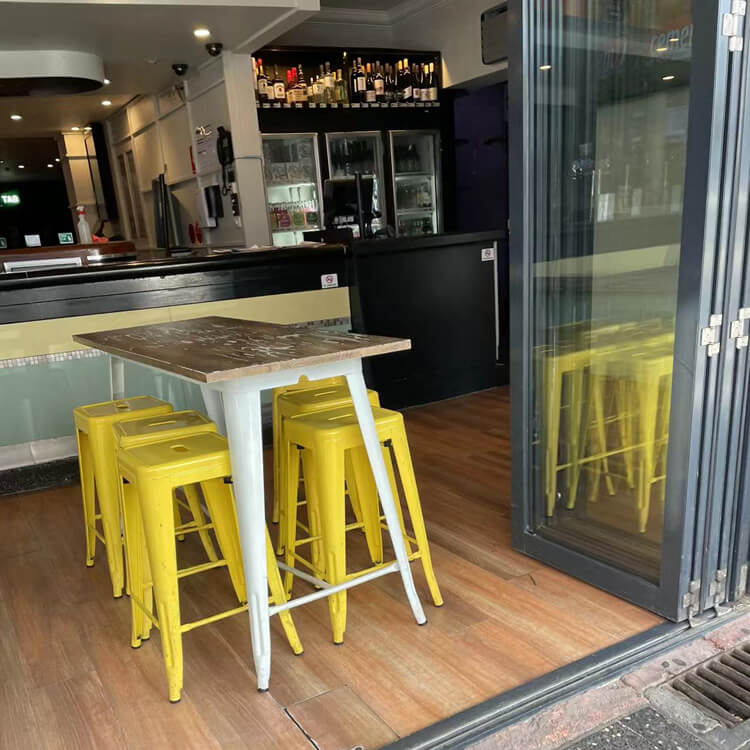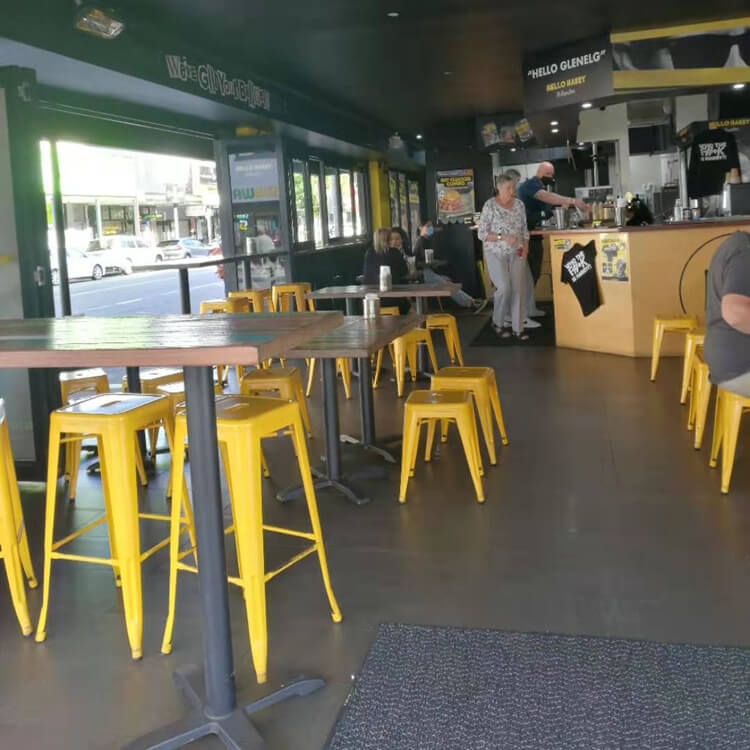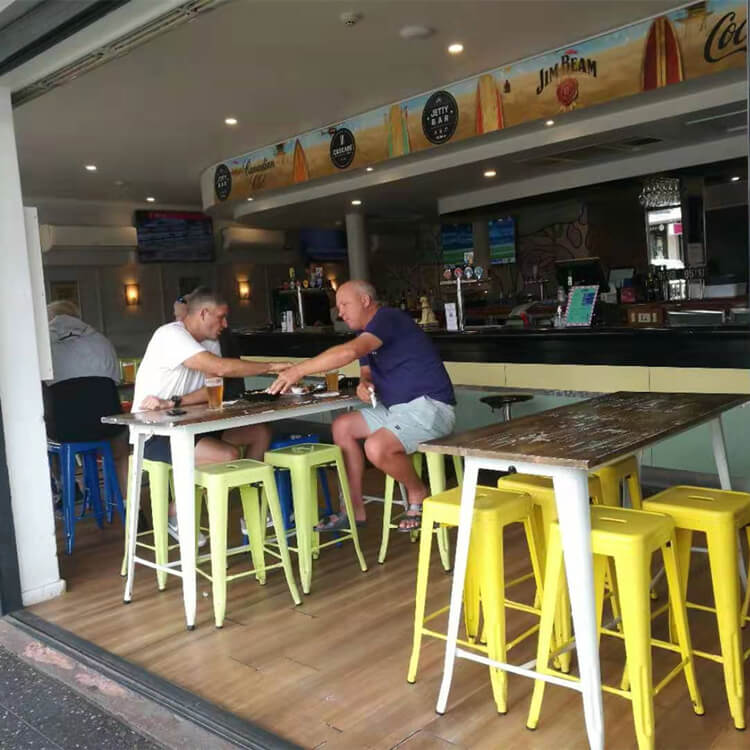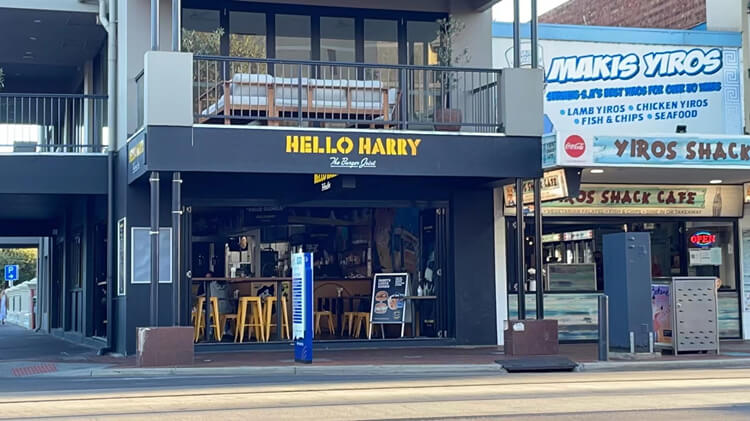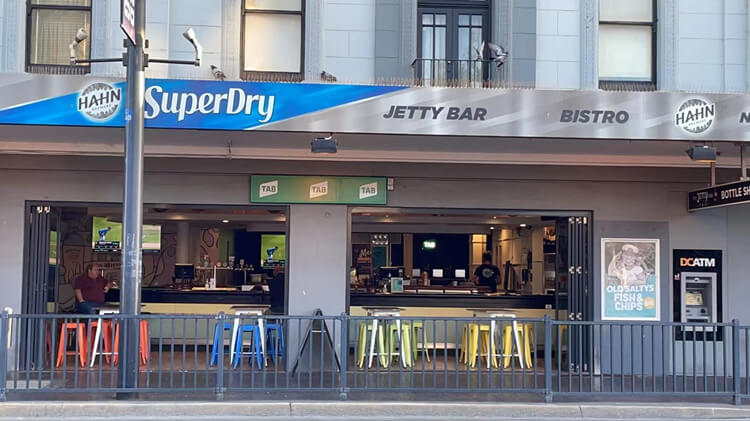 Tolix also designed the H stool. It's simple, but also cool and chic. If it can double as a bar, it could be the
perfect choice for a kitchen island.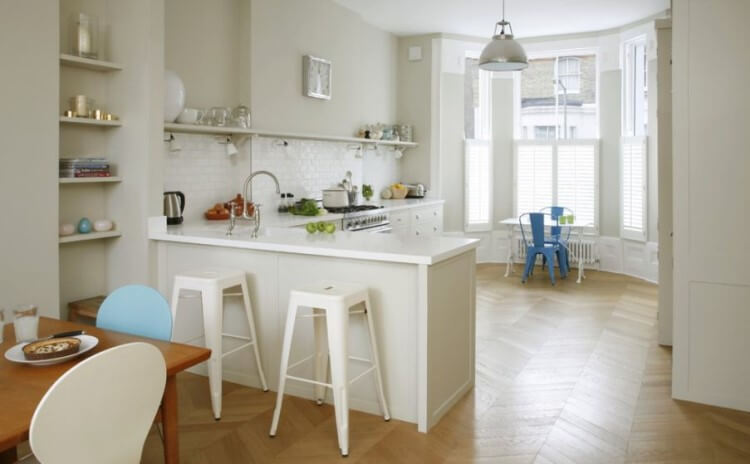 Without a backrest, you can sit on a bar stool facing either side, giving you the flexibility to interact with people
around you at all times. The sturdy steel structure provides high strength while all the pedals add extra seat
enjoyment as well.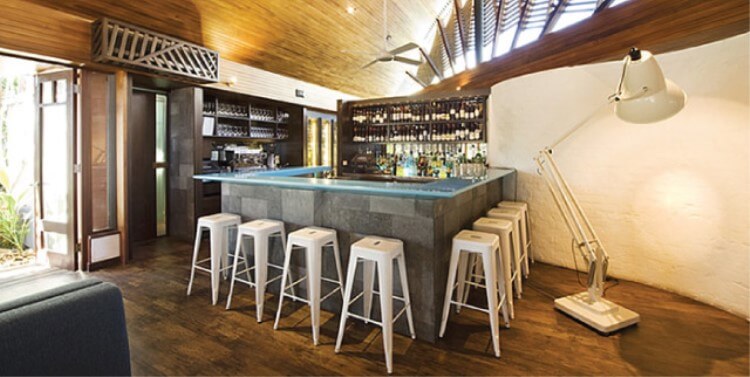 Looking for an agent overseas for Bar Stool Wholesale
This stylish Tolix chair bar stool is great for offices, cafes, and kitchens. This Tolix chair bar stool design is
simple, and clean, giving a person the biggest comfortable feeling when they do not use the convenience store.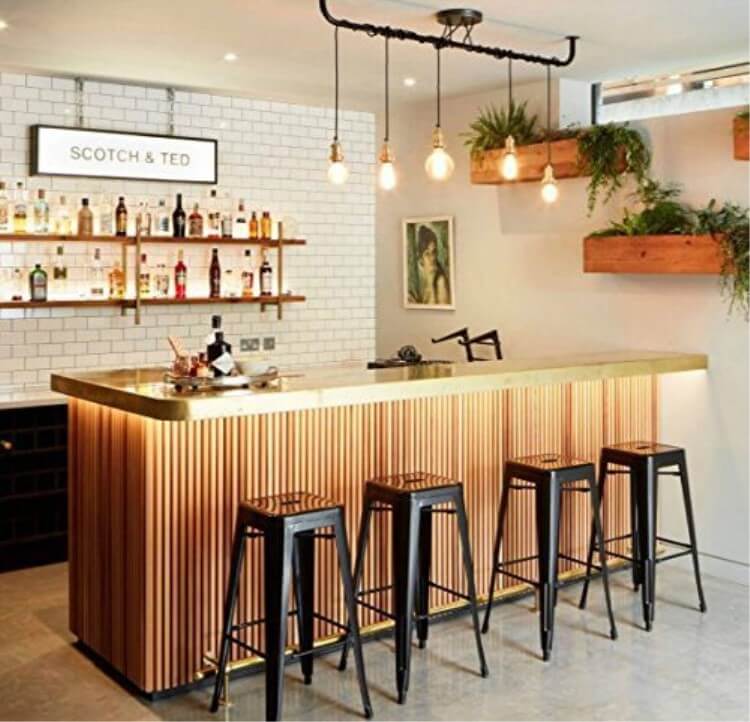 When we assemble the chairs, then the Tolix chair bar stool includes an unmarked foot cap to protect your
floor and provide stability. The Tolix chair barstool is made of electroplated metal and is durable. The tolix
chair's legs are taper, and we can easy to stack and store these chairs.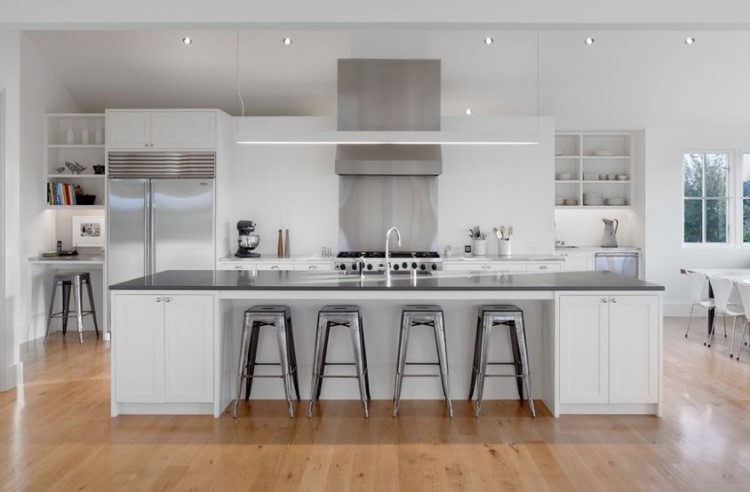 Features of  our tolix barstool :
– suitable for indoor/outdoor use
– sheet metal frame to avoid the risk of bending
– strong structure, cross-bracing under the seat
– stackable space savings
– the plastic cover protects your floor from scratches
– smooth handle hole design, breathable, and easy to move
– each metal bar stool is well assembled and easy to clean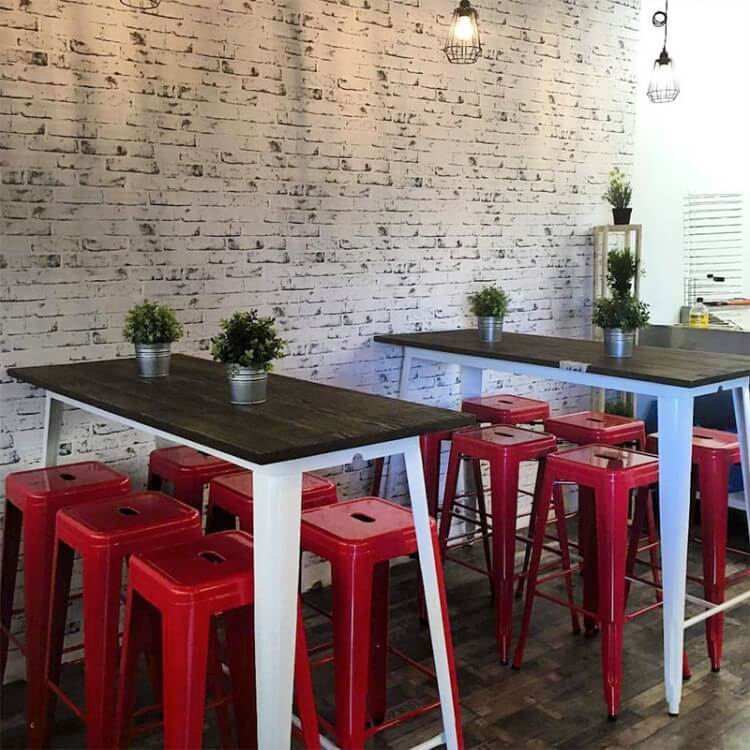 Color of our stackable chairs? How many colors we can produce?
We not only can produce regular color, but also we can produce special color and antique color as your request.
Our factory can also produce a color like Tolix Barstool that combines modern style and functionality with
this metropole metal stove-less interior. and, it is made of heavy, non-corrosive material with a powder coating.
This indoor and outdoor bar stool has an unlimited backless and armless design.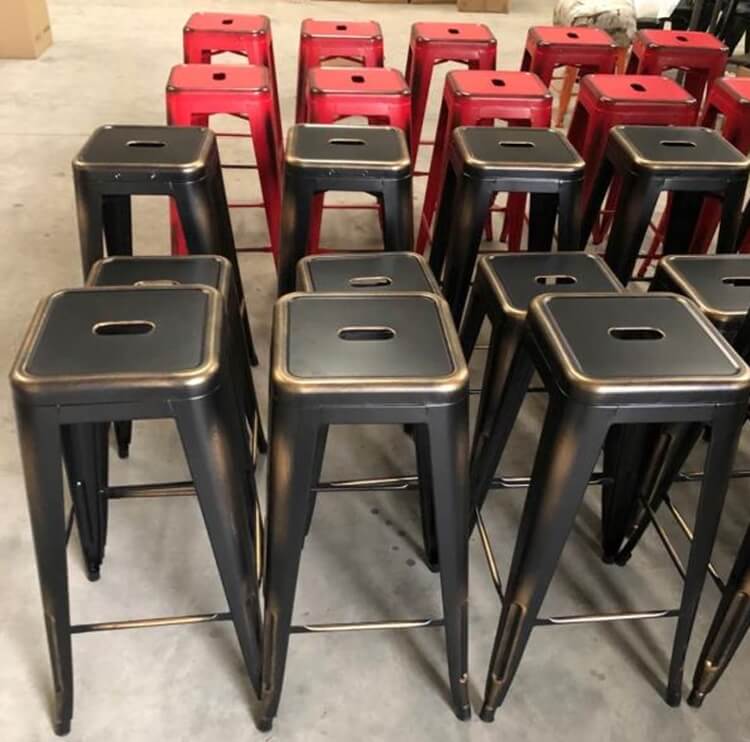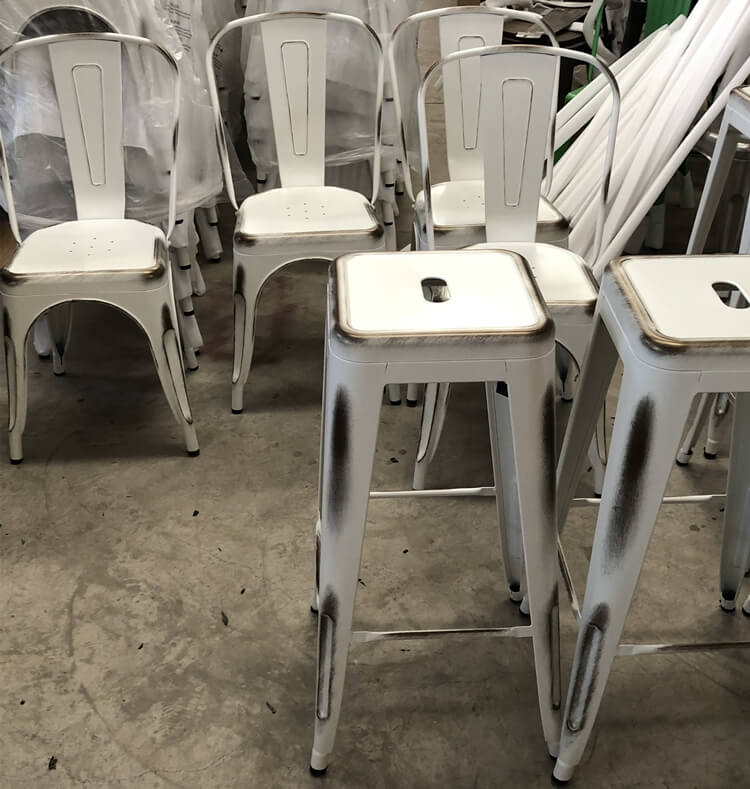 Love to order them in bulk, e-mail us directly at info@blossomfurnishings.com, thanks!