Wooden Louis Chair Rattan Back and Fabric Seat
Rattan furniture first appeared in Holland, England, and France around the 17th century, but rattan (from the vine) has been used for weaving since ancient civilization. Our Louis rattan back chair updated this traditional weaving style with sleek curves and gorgeous finishes. Place this seat in your living room or bedroom and enjoy comfortable and rich historical rattan furniture in your home.
Wooden Louis Chair Rattan Seat Feature:
1.Cane back and cotton and linen fabric cushion , Rubber wood legs
2. Height 98cm, Width 48.5cm . We can do your appointed fabric color
3.Comfortable sitting experience
4.Your logo is available to print in or stick on or hang on as per your need
5.Strict quality control manage ,ensure the excellent quality
6.Foam: high density and good resilience form
7.UK or US fireproof is available
Description
Antique Louis Chair Dimension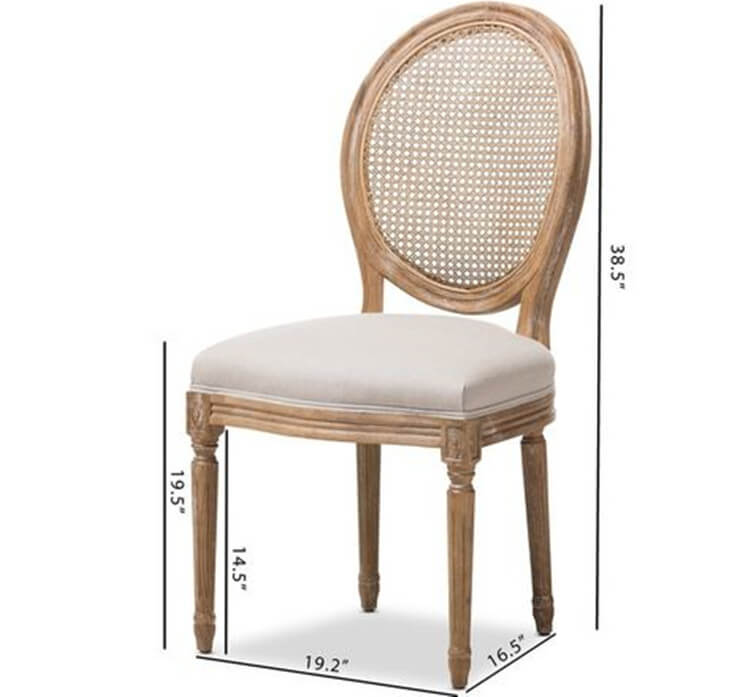 The workman is using the machine to grind the wood into the legs of Louis chair.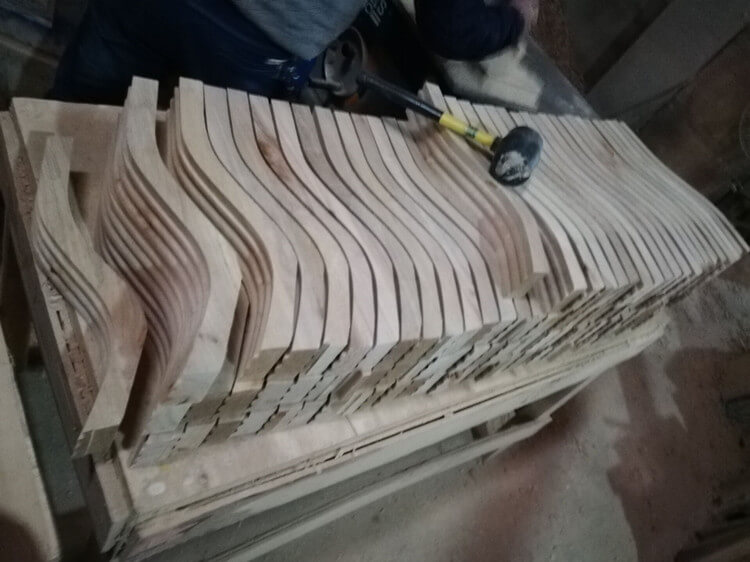 The natural wooden Louis chairs legs are then polished to make them smoother and without burrs.
These are perfectly made legs, and the holes on the legs are used to fit the natural wooden Louis chair plate
frame and the wood on the legs is cut layer by layer by machine to fit the back of the chair so that the legs
and the back can be fixed firmly.
The one side of the chair, connecting the two legs with a beam.
This is the back of a finished Louis chair, which you can install by sticking the back and the legs of the chair together.
This is the picture for the chairs have been painted and ready to install the fabric cushion. They are made
from real rubberwood with strong structure.
The stackable wood Louis chair can stack up to 7 chairs. It will save more space for your warehouse.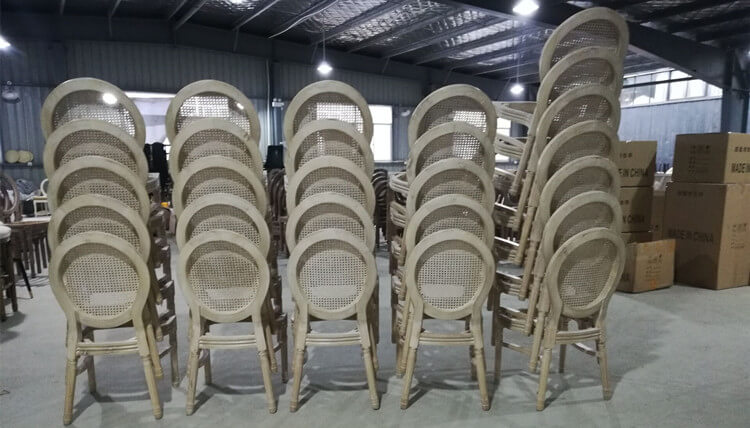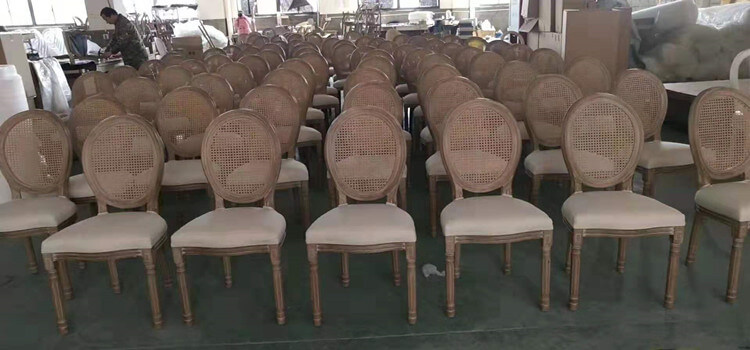 Two pieces of chairs packed into one carton.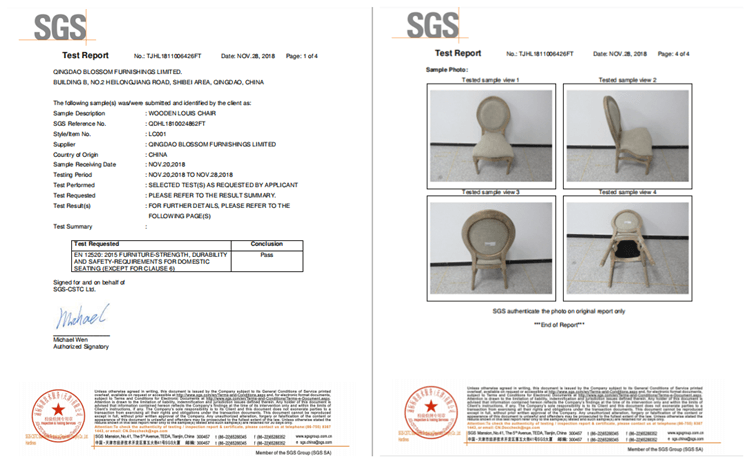 Our natural wooden Louis chair back dining chair has the classic lewis look we like. Tapered grooved legs
support a wide, deeply cushioned seat and beautifully curved rattan back. Frames are handmade.
Classic Louis style dining chair, upholstered legs.An oval cane back and a French-style seat with a natural
cane back. This farmhouse-themed dining chair is made of woven abaca fibers and applied organic dye seeds
for a unique and natural feel.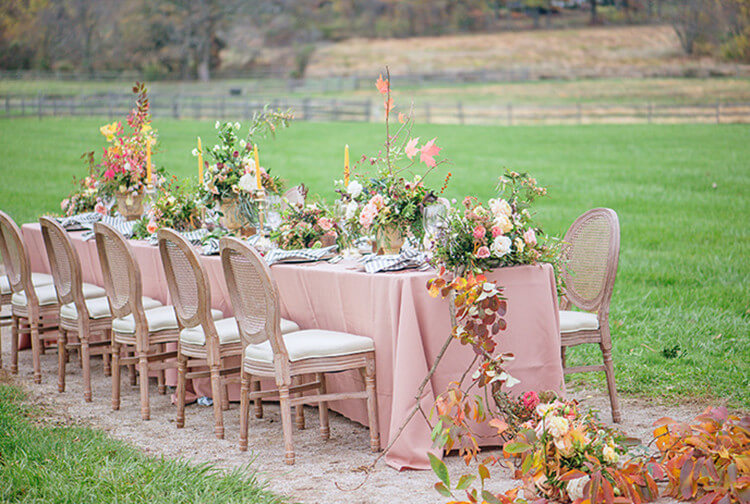 The frame is natural wooden Louis chair color, the seat is beige/tan, no need to be assembled, the seat is not
detachable, the seatback is wicker, is the classic style dining chair, the chair is solid wood, has the cushion seat.