Wooden Multiple Patterns Backrest Phoenix Chair
Blossom Furnishings are has been engaged in the production and export of wooden chairs for more than 14 years. We have one of the best furniture factories in Qingdao, specializing in manufacturing all kinds of wooden, resin and metal chairs. Our wooden phoenix chair is well received by customers. In order to further meet customers' needs, we have developed multiple patterns backrest phoenix chairs for customers to choose from. We wholesale event rental/hire wood phoenix chairs worldwide.
Our wood multiple patterns backrest phoenix chair is made of solid beech wood, multiple patterns backrest with a variety of colors to choose from, give our customers multiple choices, can make your chair in the market or the venue of the event unique. Some other advantages of working with us include excellent customer service and options to customize your products, are also the reason that customers why choose Blossom.
Description
Wooden Multiple Patterns Backrest Phoenix Chair Features:
Weight Capacity: more than 400lbs.
Frame content: 100% beech wood
Multiple patterns backrest
Limewash, gold, white and varnish color are the most classic colors
Overall size:Depth: 42cm,Width: 41cm,Height: 92cm
Matching chairs carts, chair cover and cushion available.
Elegance and grace chair to your wedding or event.
Stackable design can stack up to 10 chairs
Multiple patterns backrest with a variety of colors to choose from
A variety of cushion to match the chair
1-year frame Warranty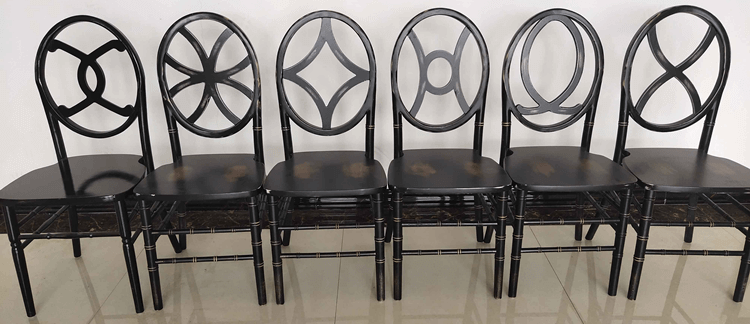 Material
Select high-grade timber, storage process should ensure ventilated rainproof, make the moisture content of lumber maintains to be controlled in 12%, such lumber is not easy craze, be out of shape not easily, the chair that such production comes out just is more durable.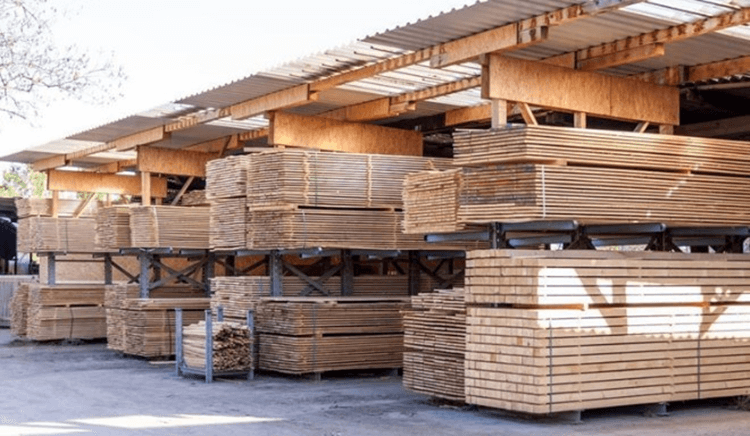 Every part of the multiple patterns backrest phoenix chair is carefully polished to ensure a smooth surface, It is also a process of screening out parts for defects, smooth surface, ready for spray coating, if the surface is not smooth, paint finish is not smooth and beautiful.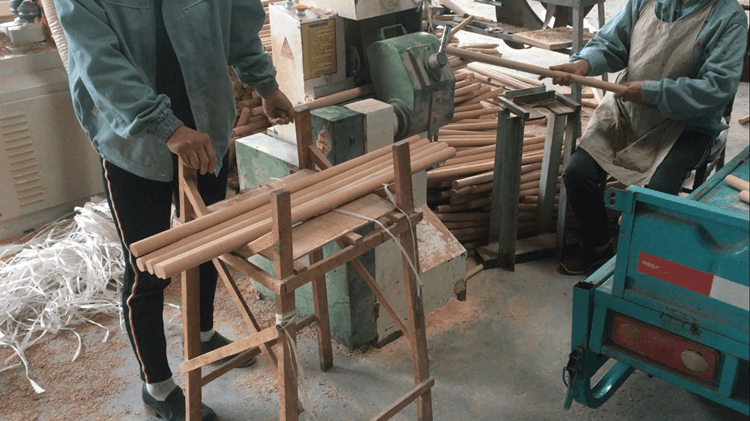 The back of the two chair legs are radian, we will use steam to heat the chair legs, with the mold to squeeze the chair legs to the appropriate radian, chair legs finalize the design after the mold will be taken off.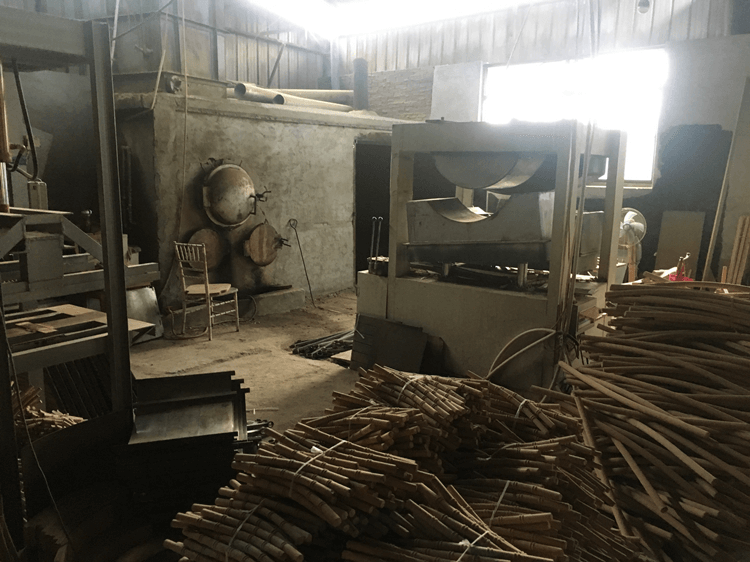 The legs of the multiple patterns backrest wooden phoenix chair removed from the mold will be stacked together to dry,produce chair components in advance, storage, help us to speed up the production of orders on-time delivery.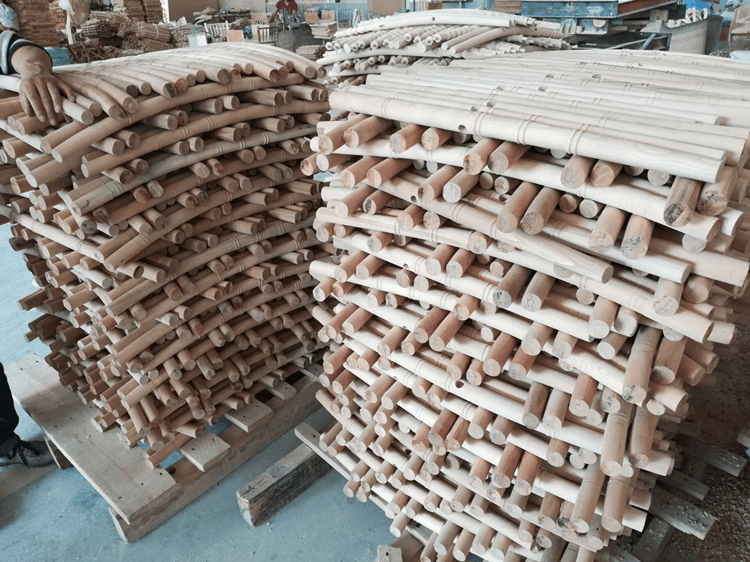 Multiple patterns backrest are available, and we are also can make new patterns as customers' requests, to the greatest extent possible to meet customer needs of our unremitting pursuit of the goal.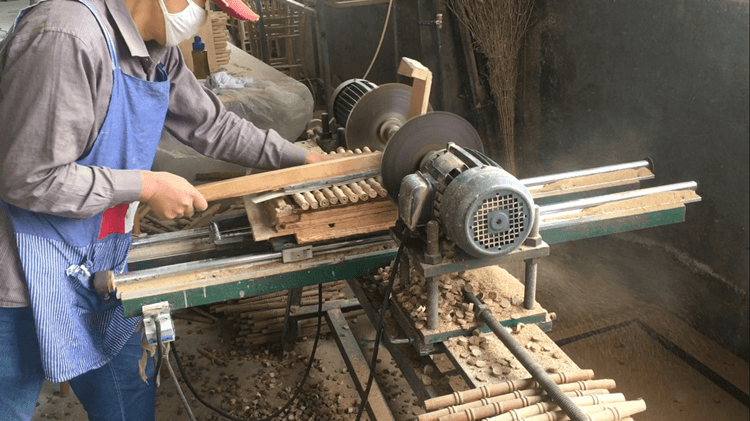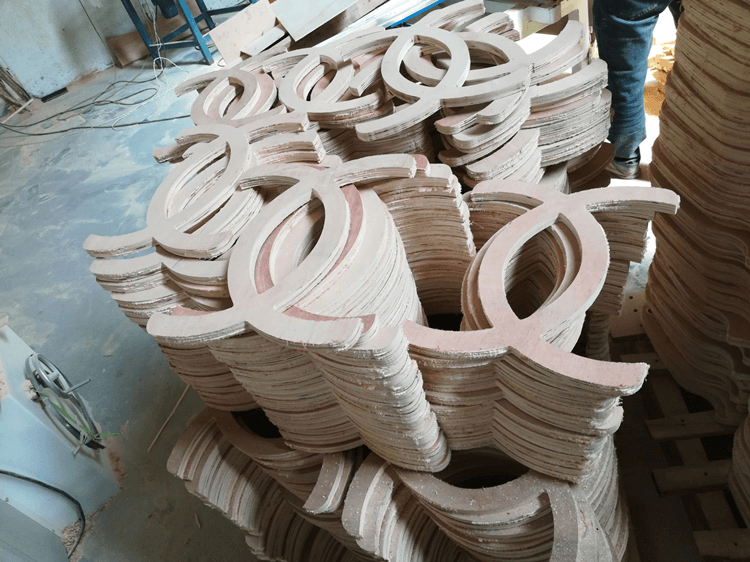 The wooden phoenix chair back frame is all solid beech wood, the size of the section is 3.5*3cm, big size and strong enough. The contour of the backrest is formed by two semicircle splicing, use serrated joints, so that the contact surface is larger and easier to bond firmly. After bonding with strong woodworking adhesive, After gluing the joint, we will use an extruder to extrude the joint firmly.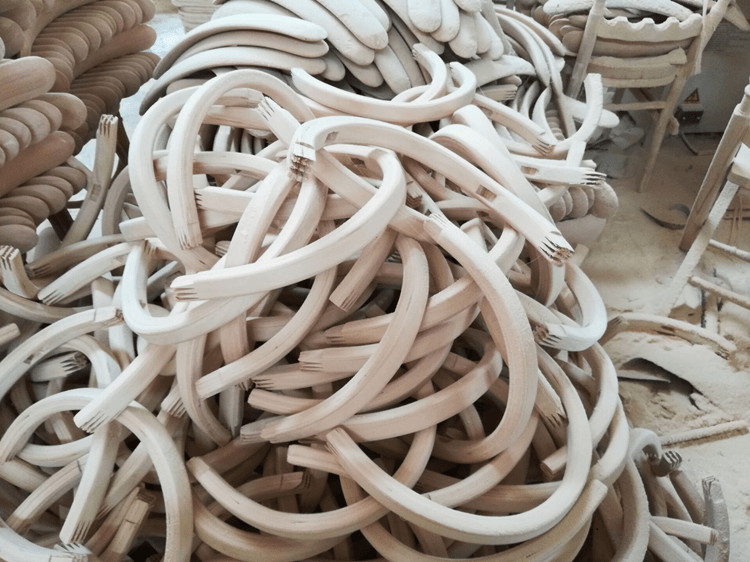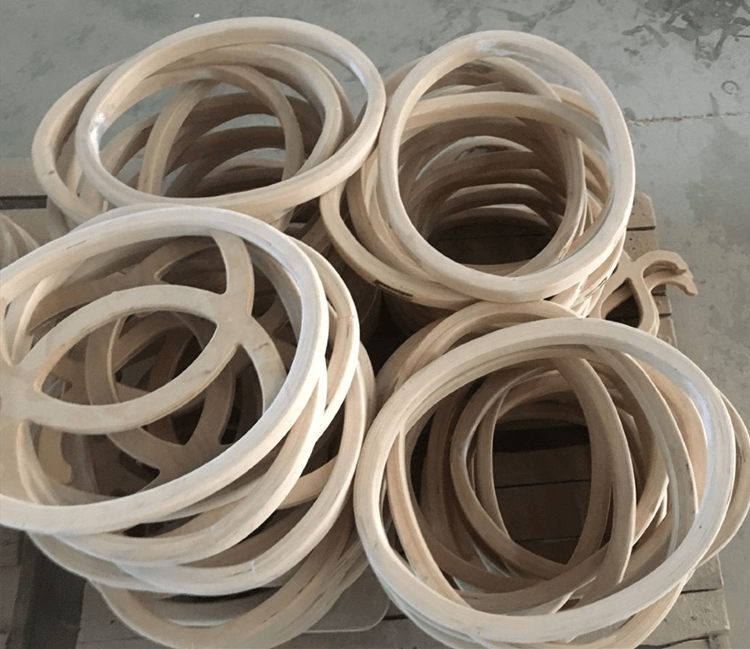 Skilled and experienced assembly workers are very important to ensure that the chair parts are assembled in the right way. At the right angle and that the holes are punched in the right places so that the chair is not only firmly assembled, but also does not produce abnormal sound during use.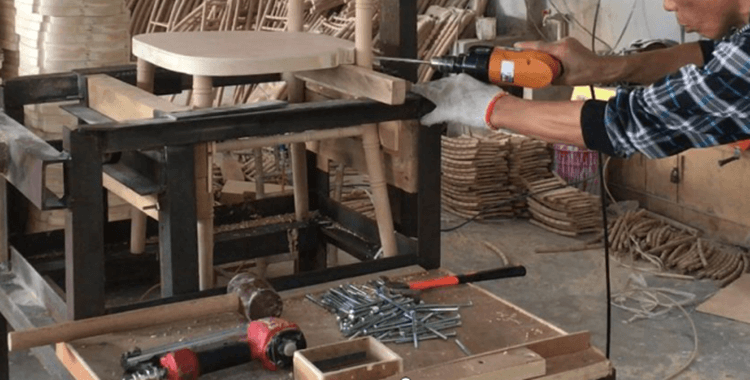 Paint
We spray paint manually. Every chair should be re-inspected to ensure zero mistakes, zero defects, and perfect paint surface.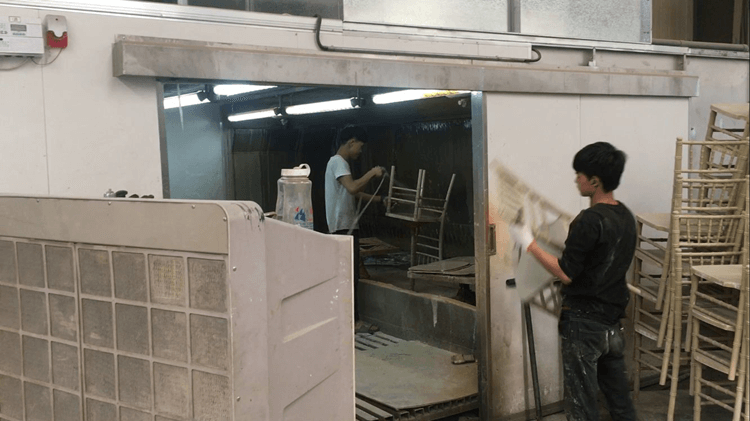 Wooden Multiple Patterns Backrest Phoenix Chair Package
After the painting is finished, we will leave the wood multiple patterns backrest phoenix chair to dry naturally. After the process of natural drying, the coating will stick more firmly and the color will be more beautiful.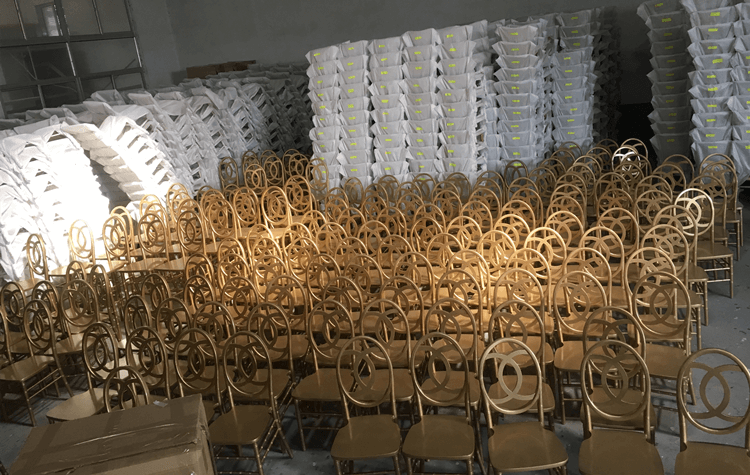 Careful and thoughtful packaging is the best protection for the chairs to ensure that our chairs will be delivered to the customer in good condition. We will wrap the chairs carefully with PE film first and then pack them in cartons, and the cartons will be secured with packing straps.