Gold Stainless Steel Wedding Chair
Blossom Furnishings, a professional event tables and chairs manufacturer, has been involved in Gold SS Chair With Cushion manufacturing and export for over 20 years. We have an independent production factory of 2,000 acres, which can meet the simultaneous production requirements of 50,000 sets of tables and chairs. Factory outlet stainless steel chairs with high quality and reasonable price.
Gold Stainless Steel Wedding Chair Feature
Welded and milled pipes by professionals.
 High-temperature polished chair.
Mirror polishing is not easy to fall off, better quality
Smooth. good adhesion
We have a variety of colors to choose from
The stackable design is easy to move and suitable for rental.
Description
Details About Gold SS Chair With Cushion
Add refined elegance to your living space with a Gold SS Chair With Cushion. Crafted in luxurious white faux leather with a gold solid stainless steel back, this side chair combines comfort with classic aesthetics. Gold stainless steel legs provide sturdy and functional support. Available in Faux Leather White, Velvet Dark Grey, Velvet Black, and Velvet Teal. Made of high-quality materials and craftsmanship, this luxurious Gold Gold Stainless Steel Dining Chair is sure to add a unique look to your dining area. One of the best parts about this chair is that you can use it for wedding settings and hotel decoration too. It has a glamorous look and a stylish finish that will add elegance to your dining area.

Solid Cushion
5-7cm thick sponge, comfortable and soft. The surface material can be velvet, PU leather, etc., and
the inside is filled with a high-density sponge, which is more comfortable. The seat cushion can
be replaced, using screws to install the seat cushion.
Perfectly Polished
With advanced polishing technology, the surface finish adopts electroplating, which is more smooth and
nobler. The adhesion of the paint is greatly increased, and the paint is not easy to peel off. Our factory
uses high-tech machines to weld the chairs, and the back of the chairs is seamlessly welded.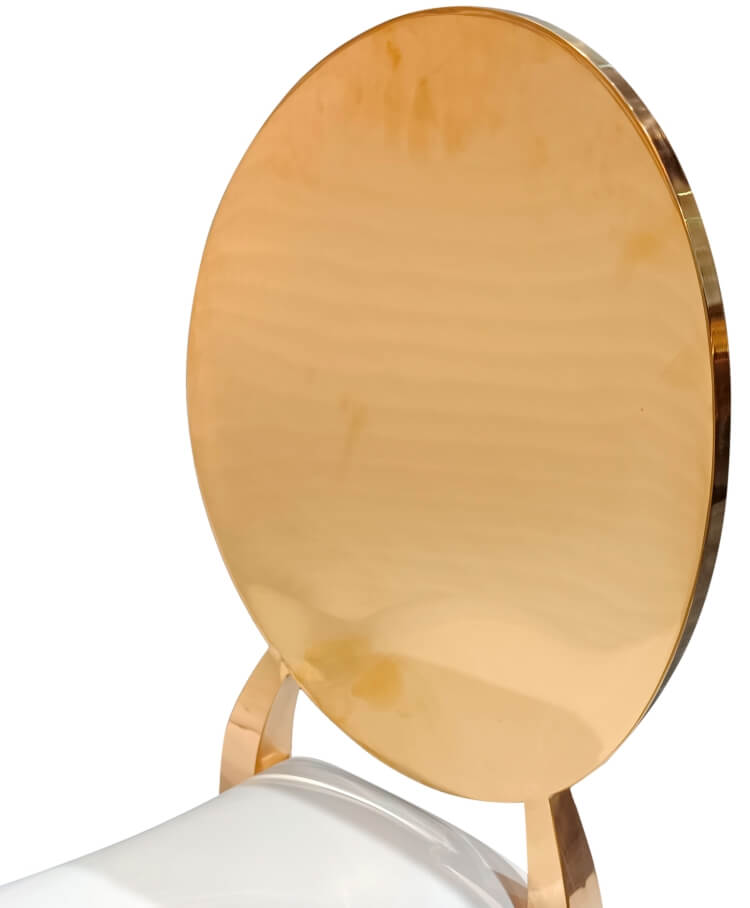 The corner seams are welded flat to ensure that the chair frame is strong, durable, and has a delicate texture.
We have always paid attention to the quality of our products. All of our products meet the quality certification,
so you have no worries.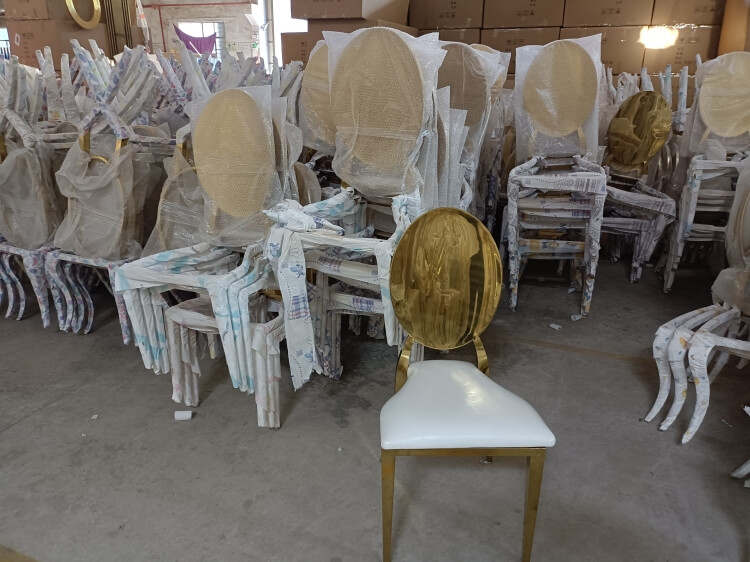 The gold stainless steel chair is made of 1.2mm thick stainless steel with reinforced stress points and can
withstand a weight of 300kg. Ergonomically curved back and scientifically designed seat, suitable for long
hours of sitting.
Humanized Design
Soft rubber pads are placed on the bottom of each chair. Reduce the friction between the chair and the ground,
protect the chair well, and increase the service life of the chair.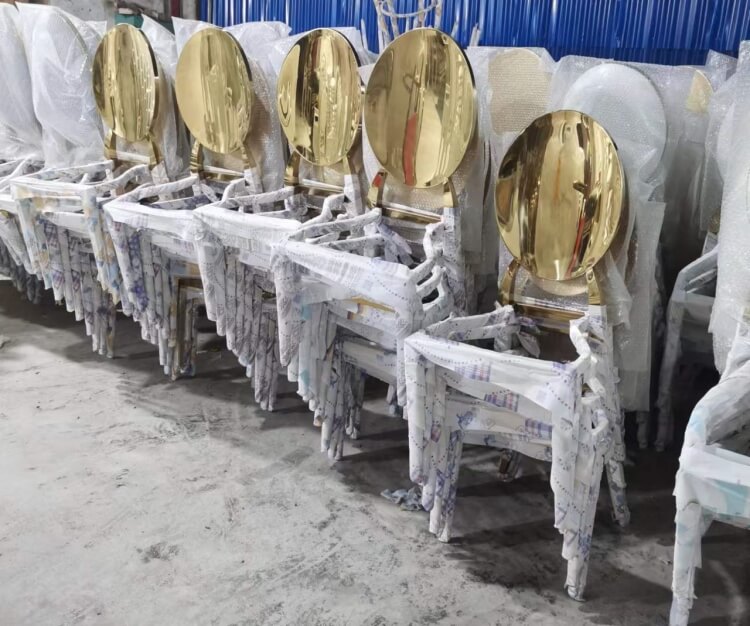 First use pearl cotton packaging, EPE foam protection, waterproof plastic bags, and cartons to prevent goods
from colliding, one container quantity is perfectly packaged, we will consider your package suggestion and take action.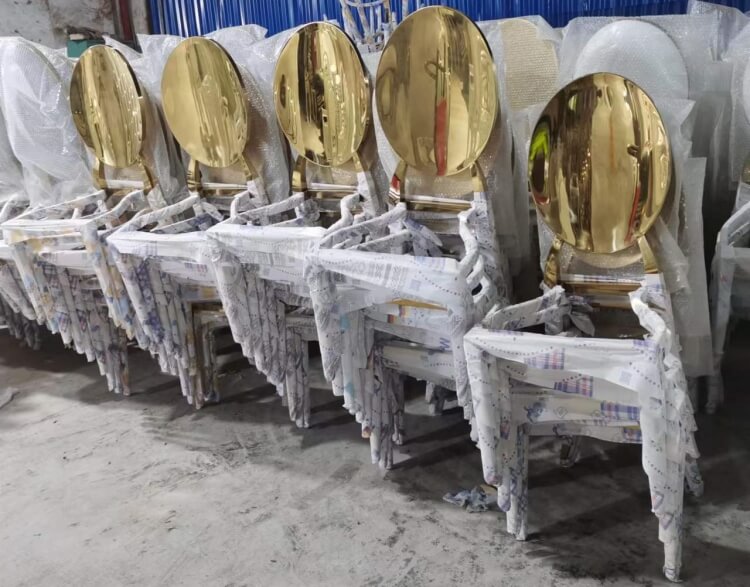 Dine elegantly with this elegant golden armchair! This beautiful gold stainless steel hotel dining chair is
perfect for a variety of events including weddings, birthday parties, evening parties, and bars. Stackable and
durable Gold Dining Chairs feature an attractive gold metal frame, made for the event industry.