Kids Throne Chair Manufacturer
Qingdao Blossom Furnishings limited is a children's royal chair factory in China. Give your customers a truly royal treatment on this Queen Anne-style high-backed treasure seat. The sparkling crystals in the tufts and the hand-painted golden and silver frame details enhance the majestic appearance of the Gulf stream Queen's Chair and the King's Throne.
Children's Royal Chair Feature
Royal carved chair head
 Wooden frame and crystal PU leather
Adult and child suit, the backrest is comfortable and soft, suitable for children to sit on
The sparkling crystals in the tufts enhance the royal and high-class sense
The wooden frame is hand-finished painted silver or gold finish
Chair size:Chair length 65cmx width 88cmx height 125cm
Description
Sculpture
Exquisite hand-carved, vivid patterns. All the carvings are hand-carved, with exquisite craftsmanship and
beautiful lines, showing the luxurious and noble temperament. We are not only producing kid's throne chairs
but also, producing adult standard throne chairs as well.

Frame
Using a solid wood frame, enjoy higher quality and longer service life. The armrests and back of the
chair are ergonomically designed. Scientific design, comfortable sitting.

Surface and Fill
Made of high-quality leather, waterproof, and easy to clean. The high-density foam padding makes
we feel more comfortable.

Kids Throne Chair Dimension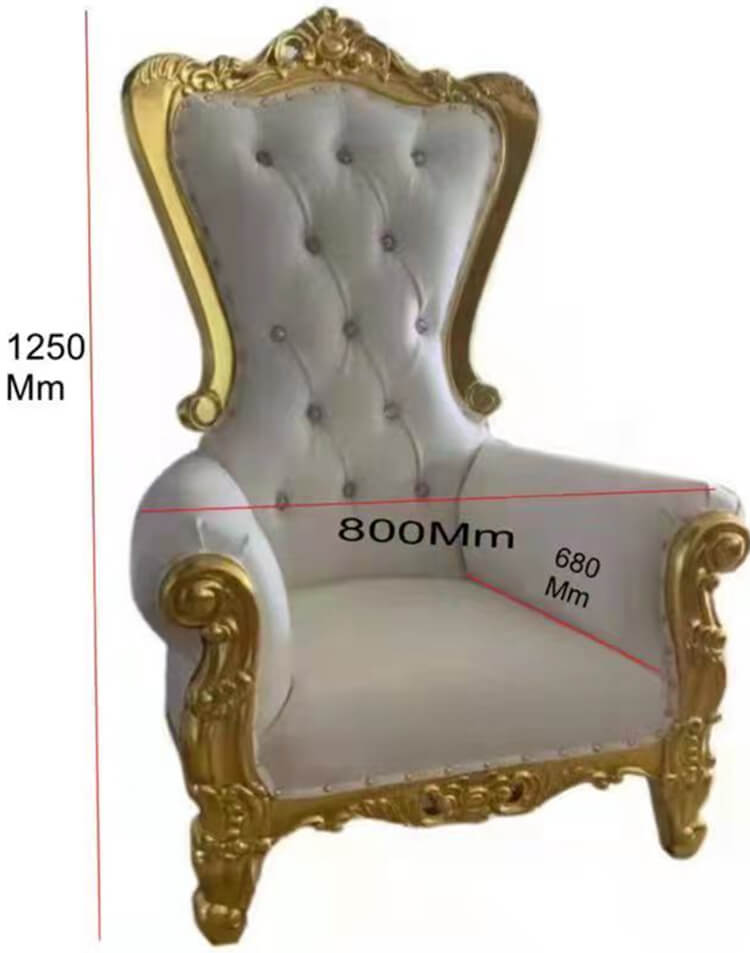 Hand-carved solid wood: This amazing chair is made of solid wood and is the best choice for furniture!
Hand-carved each chair will be slightly different and maybe slightly imperfect. This is normal and
contributes to its excellent quality.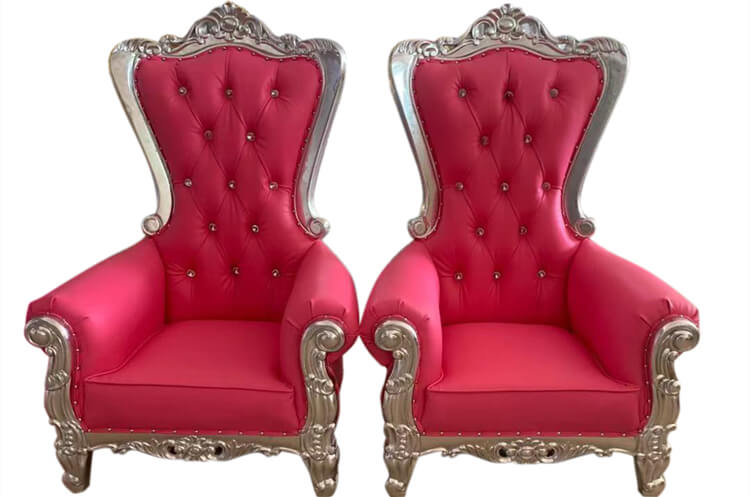 Durable vinyl: This chair is made of special vinyl of the highest grade quality. Its purpose is to repel
any material that may stain your chair forever. It can also be easily cleaned with any cleaning product!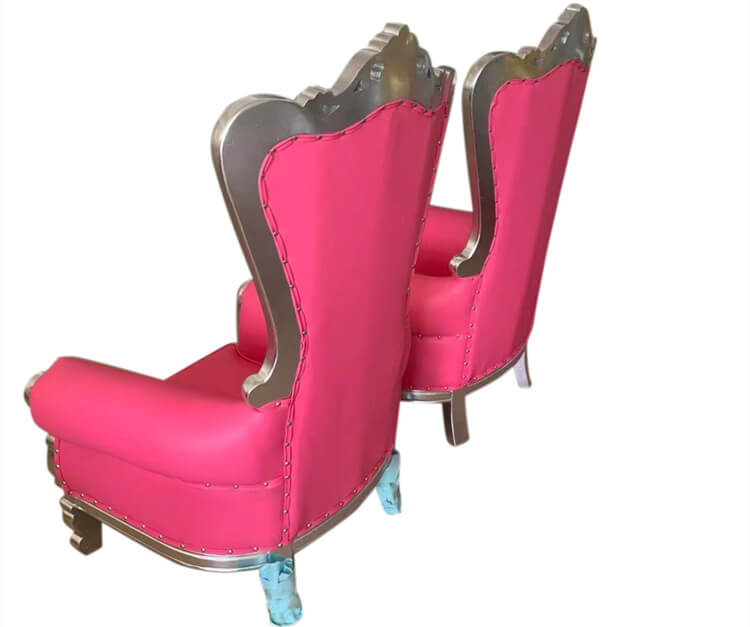 Nailhead trimming: These brass tack nails are carefully hammered within an inch of each other
to secure the vinyl to the frame while adding more features and longevity to the product. Tufting
is a tuft of threads that are pulled tightly through the upholstery to compress, secure and strengthen
the cushion. We use crystal rhinestone buttons to give this product a unique diamond luster while
improving the quality.