Napkins
Qingdao Blossom Furnishings Limited has its own napkin factory.Our napkin factory can produce napkins of various materials and different colors. Our napkins are mainly exported in bulk.Impress guests by placing a beautiful scalloped or flower-shaped cloth on each table cloth.Perfect for restaurants, banquets, banquet halls, and weddings, these square napkins are designed to be durable and long-lasting.Wash the fabric repeatedly without damage or wear!
Dinner Napkins Advantage
Material:Cotton,linen,cloth,silk and so on.
Colors available: sky blue, black, chartreuse, chocolate, coral, cobalt blue, emerald, fuchsia, gray, red, pink, white.
Easy to wash: machine washable, dry and safe, anti-stain and anti-wrinkle.
Prevent wear: Evenly sutured folded edges prevent wear and provide lasting impression
Description
Polyester Napkin
Our factory can produce polyester napkins in bulk.Our economical, durable, easy-to-fold polyester napkins
will keep your guests messy while adding a luxuriousfeel to your activities.Easy to care for and maintain,
our 100% polyester napkins are ideal for use at weddingreceptions, baby showers, fifth anniversary parties,
rehearsal dinners, birthday parties, dining, and more!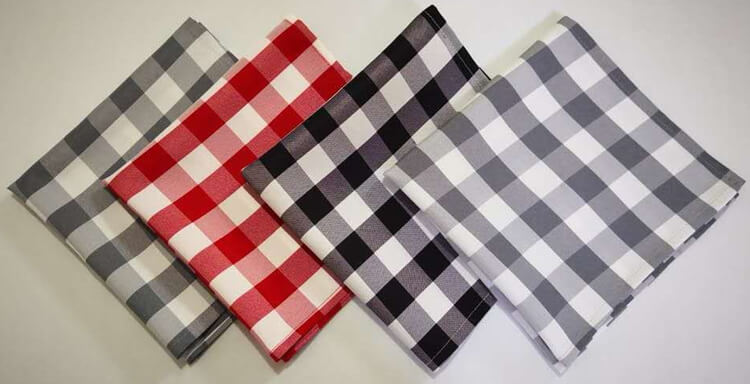 Linen Napkin
Whether you're entertaining guests or enjoying a family meal, you'll love this durable linen napkin.Made
of a soft and durable linseed cotton blend, these classic square napkins are solid in color with a rough edge
for a classic look.Perfect for daily use or special occasions, these tablecloths provide a familiar feel to any meal.
We produce linen napkins bulk in China.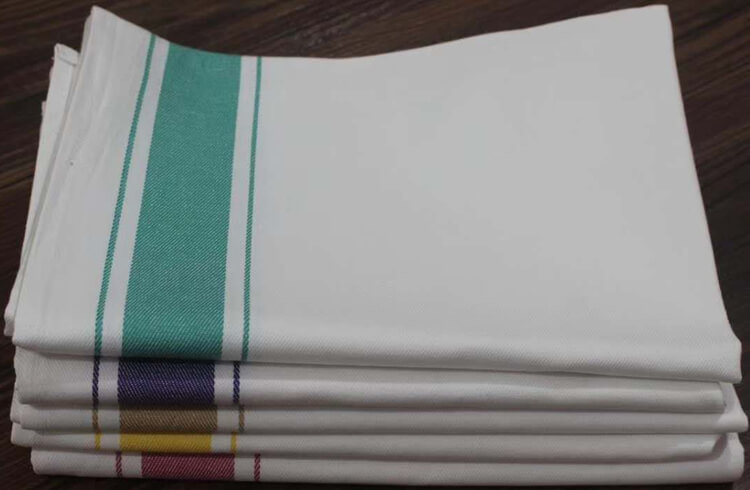 Sequins Napkin
The design of this shimmering fabric exudes energy and luster.Bring a stylish twist to your dining table with
this truly stunning masterpiece.Sparkly sequins are studded with rainbow lines to add a lively sparkle.For
your wedding, birthday, shower, or holiday party, create a glamorous dining table with this shiny masterpiece
that will give you the super-stylish look you've always wanted.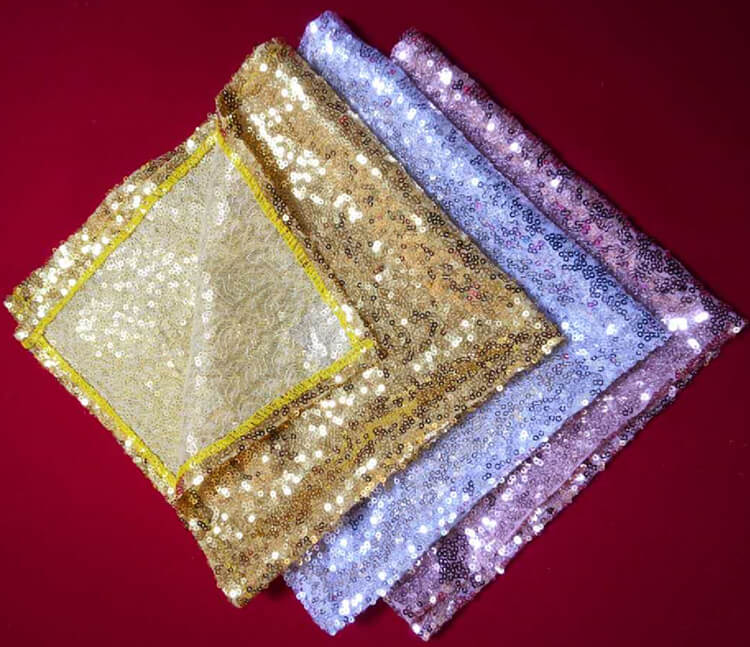 Silk Napkin
Rayon is a kind of imitation polyester silk fabric, suitable for the activity industry.Therefore, artificial silk
provides a more economical way for the event industry to support the natural look with appropriate price
and maintenance.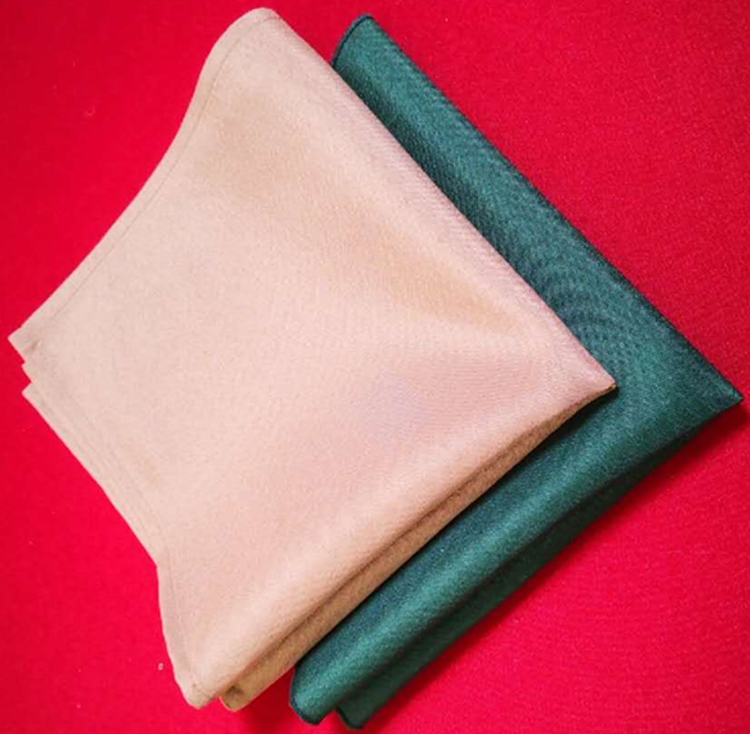 Cotton Napkins
With these lovely 100% cotton napkins from Sunday family lunches, an elegant afternoon tea or dessert
and a cocktail party, these napkins will be reused over and over again, and cotton cloth is easy to clean.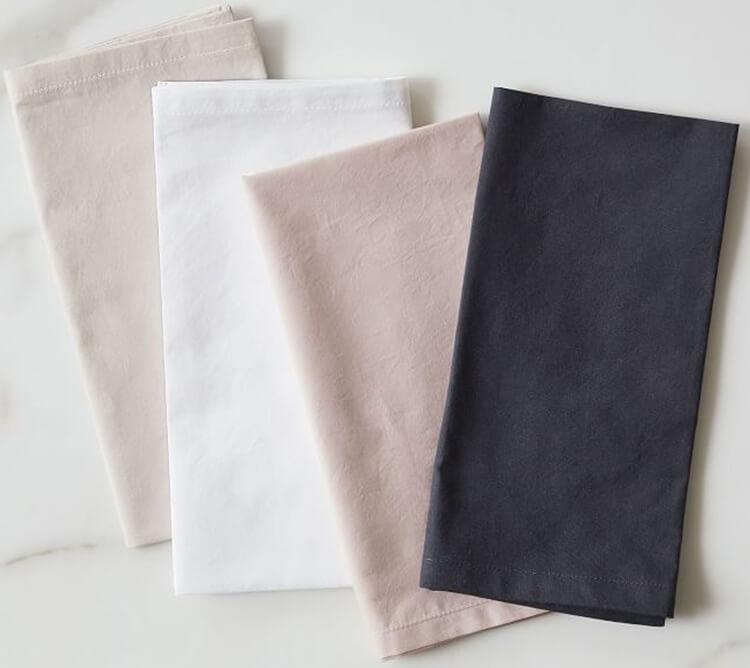 Napkins Color
Our napkins come in white, black, gold, red, pink, blue, green and so on.We have many other colors to choose
from and we accept customization.These napkins are perfect for printing, making your own set of beautiful
designs and color choices.A set of napkins is also a good gift.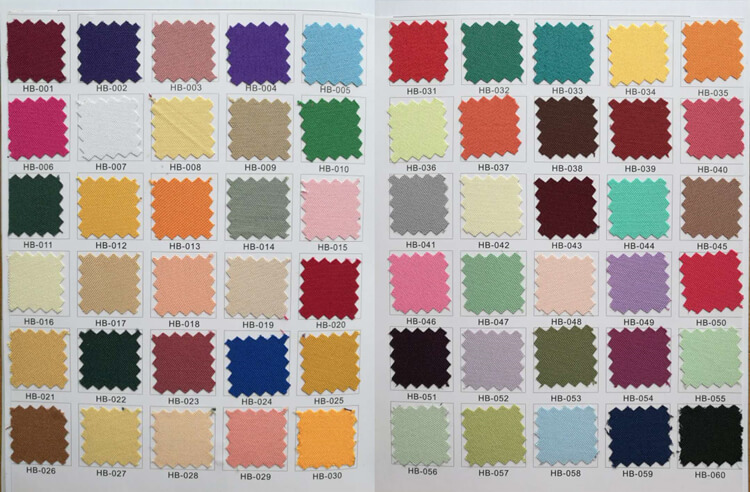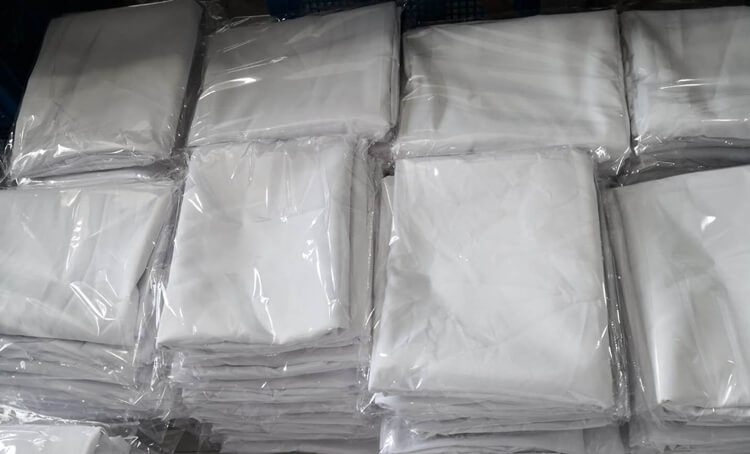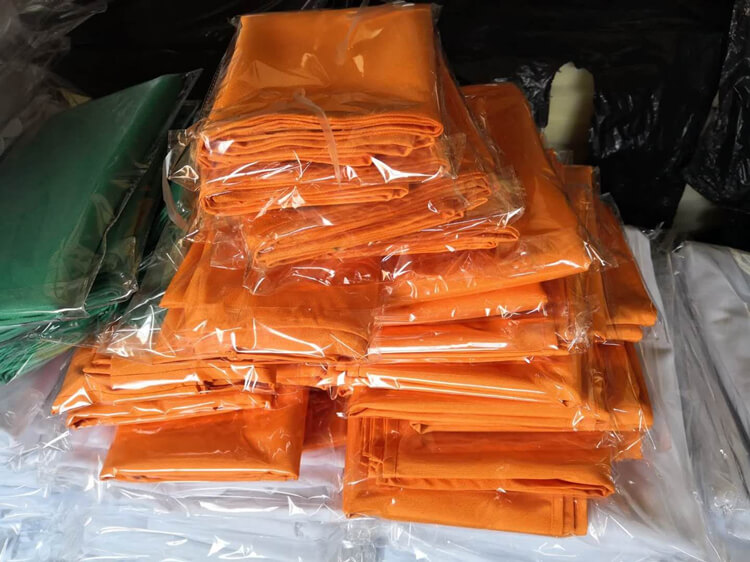 Dazzle your guests and invitees by decorating your table with shiny sequined napkins.This enchanting piece
is made of shimmering sequins with gauze mesh at its highest perfection.The seamless glitz and opulence of
this luxury accessory will add plenty of royal lustre and glamour to your dining table, giving you duchess status.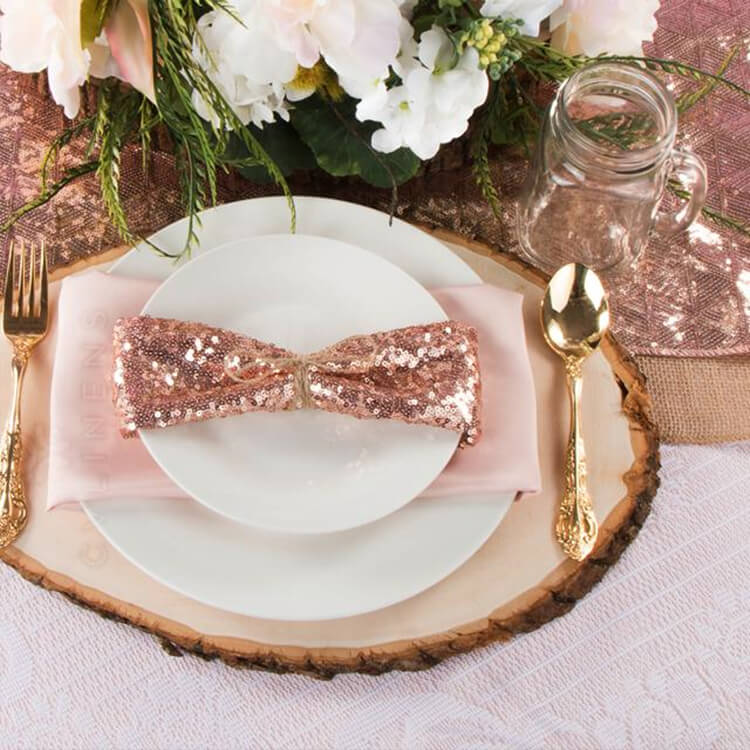 Napkins are a must at dinner.Besides being a key element to create a stylish and elegant feel for your special
event, the napkin is one of the most functional pieces of event decor.Their attractive appearance and quality
fabrics add a decorative touch to your wedding or banquet table.Our napkins are elegant and suitable for any
occasion, from formal events and weddings to informal dinners at home with friends and family.