Chair Covers Wholesale
Qingdao Blossom Furnishings limited is committed to producing all kinds of chair covers for more than 13 years. We provide more than one million pieces of chair decorations including seat cushions, chairs covers, tablecloths, etc. to the world every year. We can provide seat covers of different colors, materials, styles, and sizes according to the detailed requirements of customers. And these seat covers can be printed with logos and patterns that customers want. All kinds of seat covers play different roles in different places. They can prevent dust pollution, friction, and scratch during storage and transportation, and they can also play a decorative role in wedding and event.
Advantage of Our Chair Covers:
The material of the Chair covers: Melt, Fabric, Linen, leather, spandex, canvas.
Size: can match almost kinds of chairs. Like Chiavari chairs, padded folding chairs, cross back chairs, and banquet chairs.
Color options: different kinds of color for your reference, black, white, gray, red, yellow, gold, and so on.
Minimum order quantity: If you ship the cover with chairs, there will be no limit about quantity.
Sample order or not: Accept sample order.

Lead time:

5000 pieces weekly.
Package: one cover one bag.
Description
While producing all kinds of wedding chairs, we also provide customers with all kinds of materials, all kinds of chair
covers, including linen chair cover, elastic chair cover, non-woven chair cover, which can be used for folding chair,
ghost chair, cross chair, bamboo chair and other chairs. We accept all kinds of chair covers wholesale business.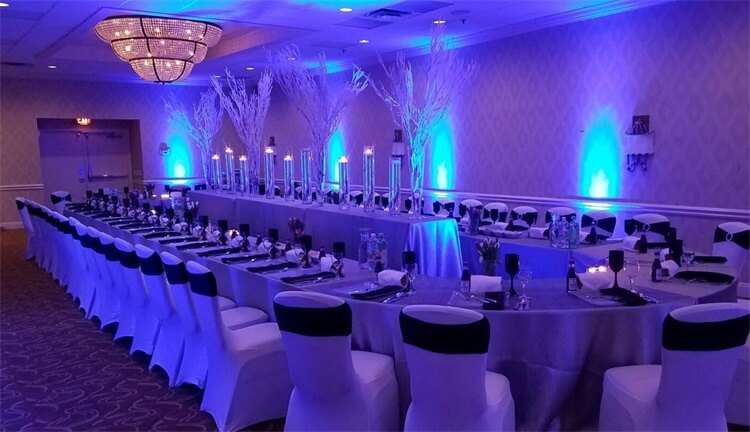 Because we are a professional seat and chair cover manufacturers, so we are committed to providing customers with
high quality products have been our pursuit, in order to achieve customer satisfaction.The following is our seat cover
production process introduction (step by step):
The chair cover production workshop is all trained workers with rich cutting experience. To achieve the same cutting
size, the factory use of cutting machines to cut, to ensure the same size of the cloth.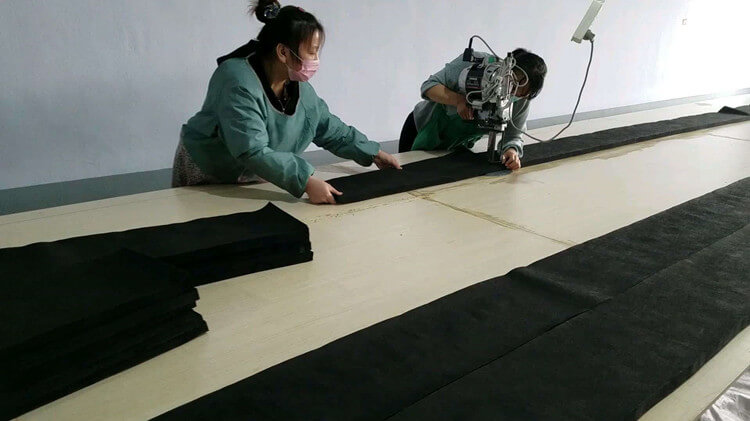 The fabric cut to the shape required by customers is called the prototype of chair cover after the processing of the
quilting machines and workers.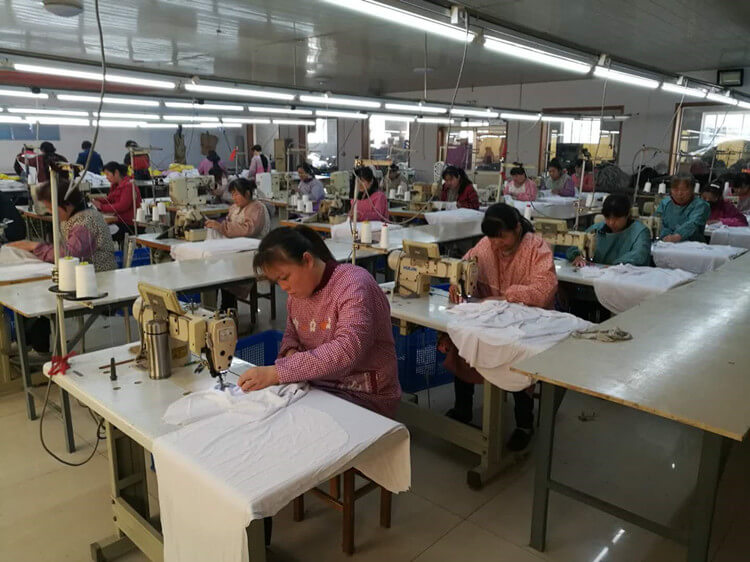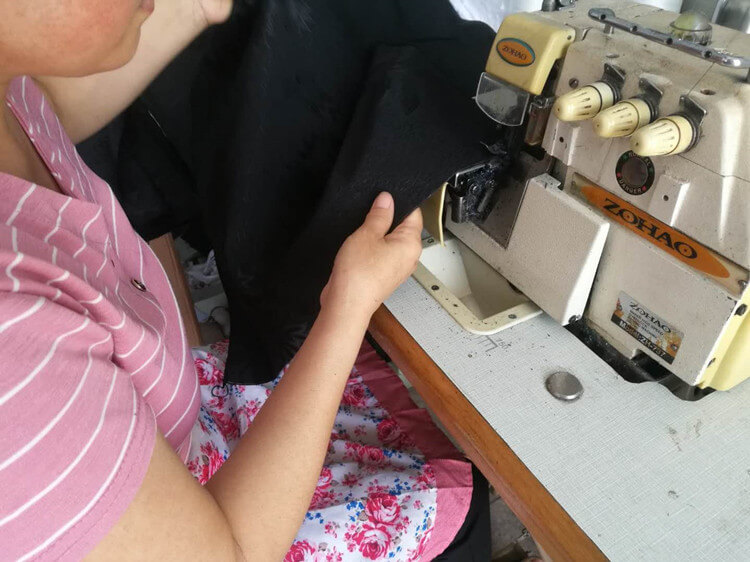 In the process of ironing, make the seat cover neat and flat, and check if there is any problem with the fabric of the
product.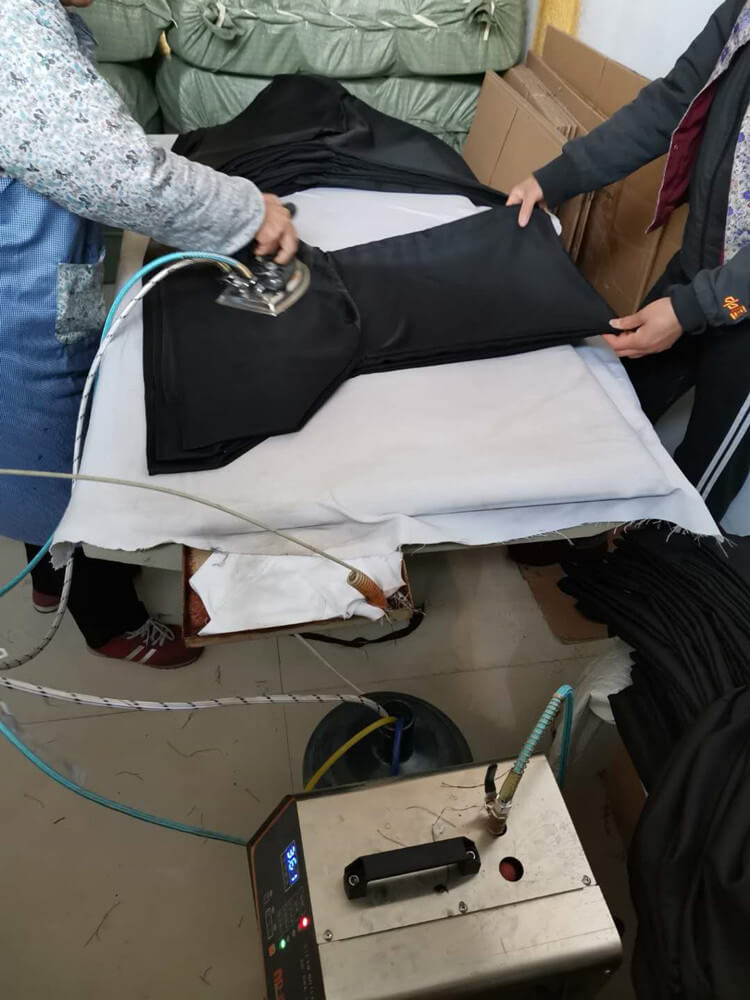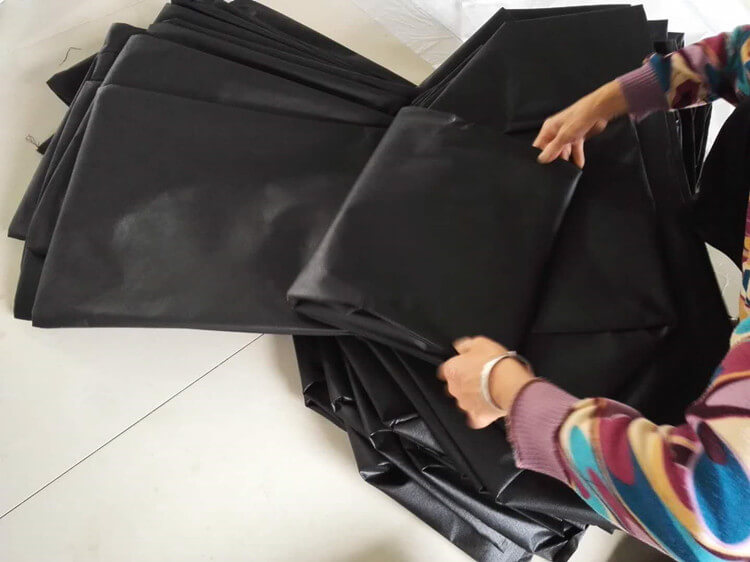 One cover one bag, and we put some bags into cartons.
The Material of Chair Covers
we can offer different materials for customer's reference.
1. Melt cover
Protect the chair from dust, dust, and damage. Machine washable, reusable, and wear-resistant.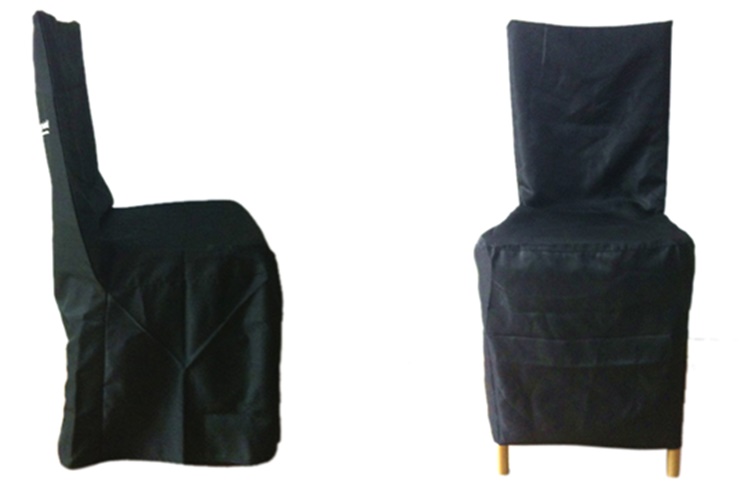 2. Fabric Chair Cover
Prevent wear: evenly sewn serrated edges, with colored threads to prevent wear and give a lasting impression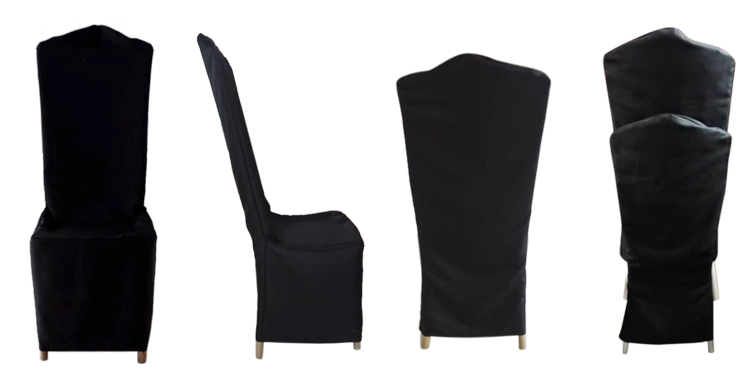 3.Canvas Chair Cover
Usage: rinse with warm water.Low-temperature drying.Can be reused.
Purpose -seat cover for weddings, banquets, events, banquet, decoration.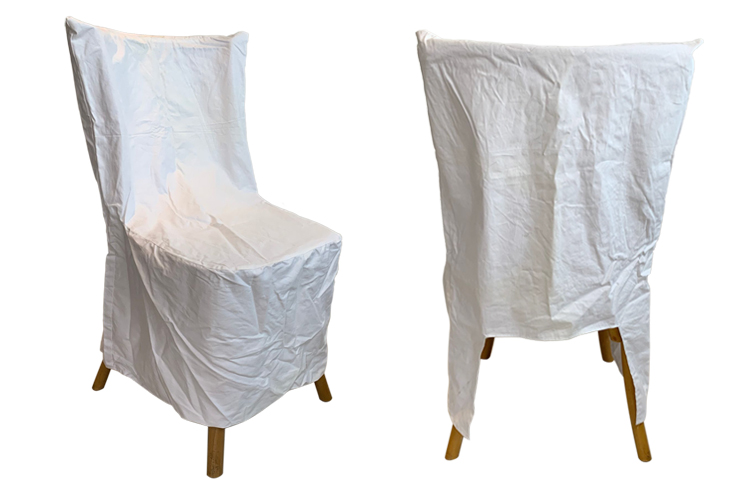 4. Leather Chair Cover
Our leather chair covers not only offer an elegant and stylish choice but are also easy to clean. Hire leather-covered
chairs for your wedding reception, banquet, or special event.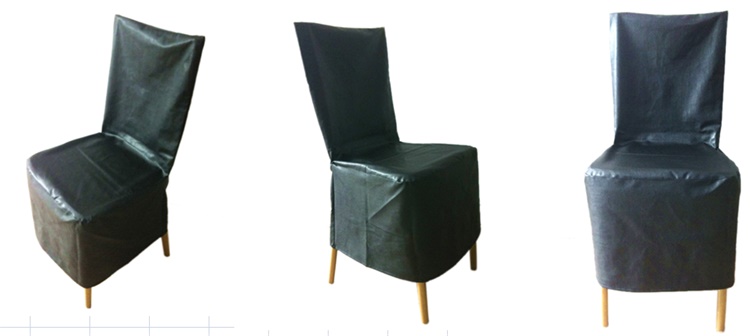 5.Spandex Chair Cover
Because flexibility is good because this applies to many kinds of chairs.Suitable for banquet, banquets, hotel, and outdoor
and other occasions.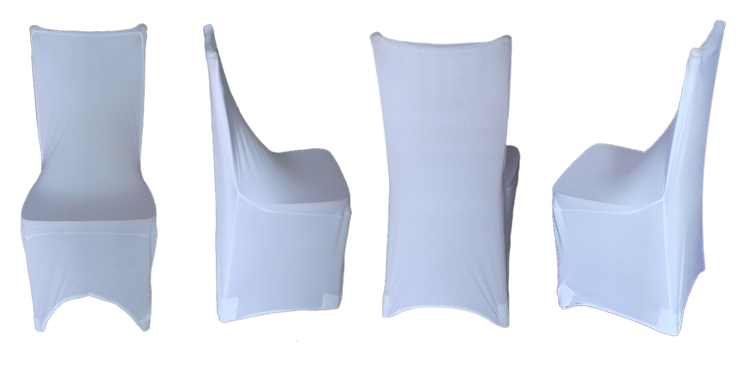 Chair Cover Types & Color Options:
We can offer kinds of chair covers colors for your choice as follows: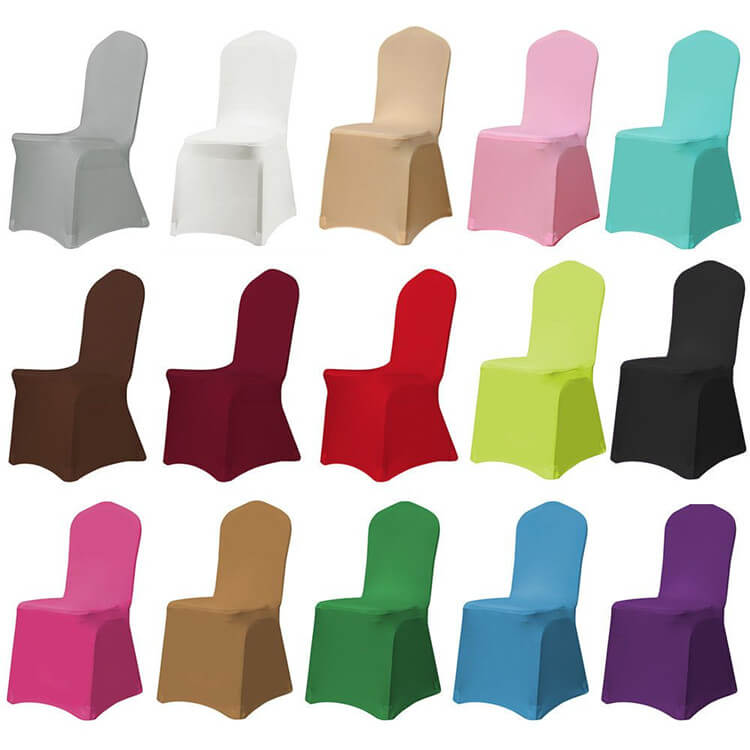 And we can produce kinds of covers for the different models of chairs as follows:
1. Wooden Chiavari Chairs and Chiavari chair cover
Not only are chair covers the key to success in making your Chiavari chair look good, but unnecessary paint adds to
your costs and reduces margins. Chair covers allow painted furniture to be stacked over and over without damaging
it.
2. Resin Chiavari chairs and chair covers
3. Royal chairs and chair covers

4. Wooden padded folding chairs and cover
5. Victoria chairs and covers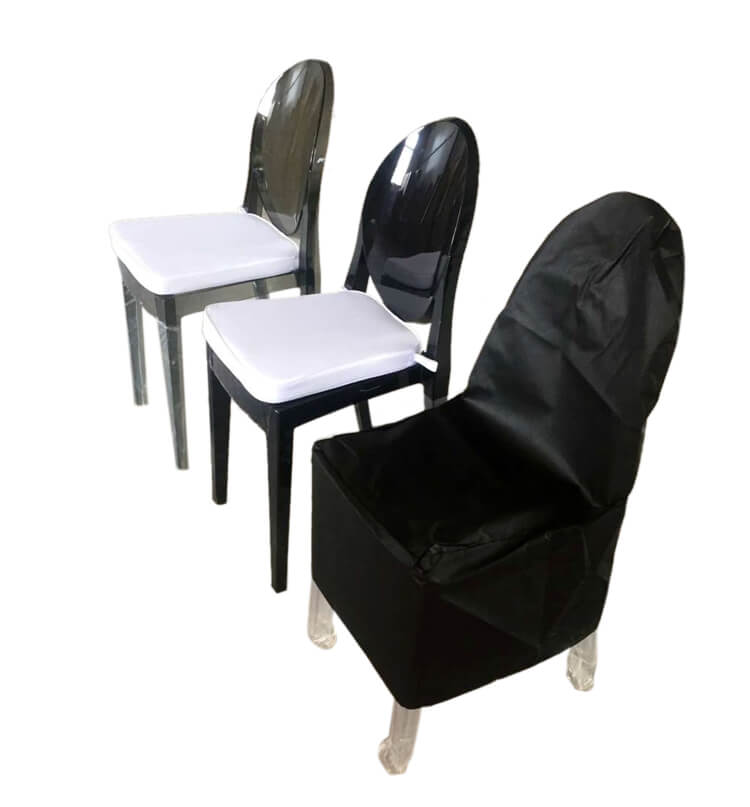 6. Wooden phoenix chairs and covers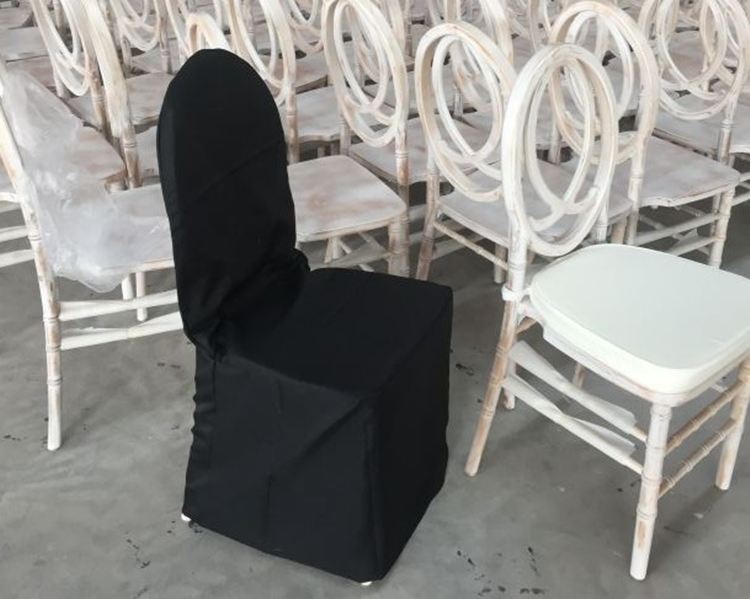 7. Wooden cross-back chairs and covers
Our wooden cross-back chair covers help protect and extend the life of your hatchbacks, giving them a fresh
look. Reduce wear and scratches when storing or transporting your wood across stacked chairs.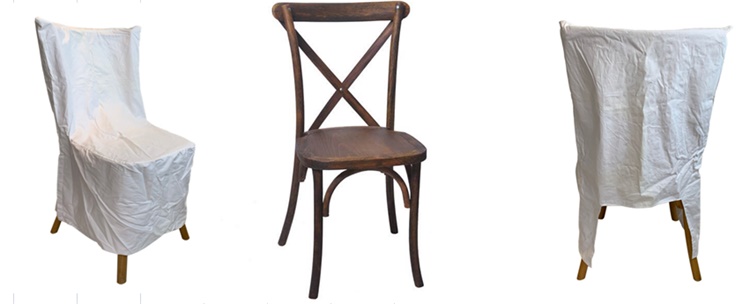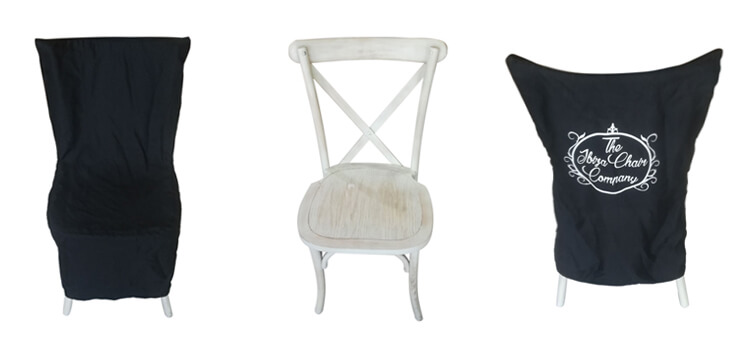 Louis chair cover is made of high-quality material, which is not only elastic but also soft, comfortable, and wrinkle
resistant.Removable and washable in several colors.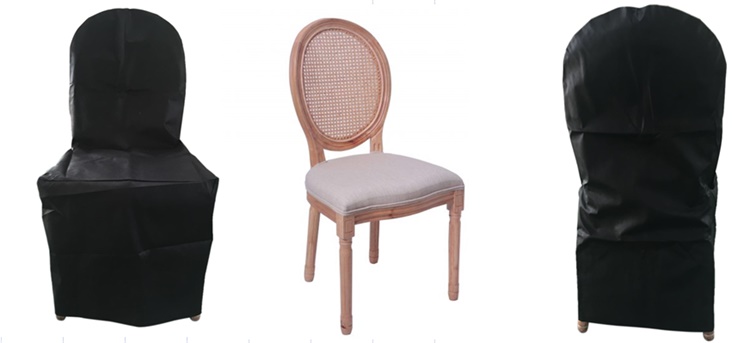 9. Metal banquet chairs and covers
Use this premium chair covers not only to transform your plain and uninviting banquet and banquet chairs into
elegant seating, but also to exude different styles and complexities.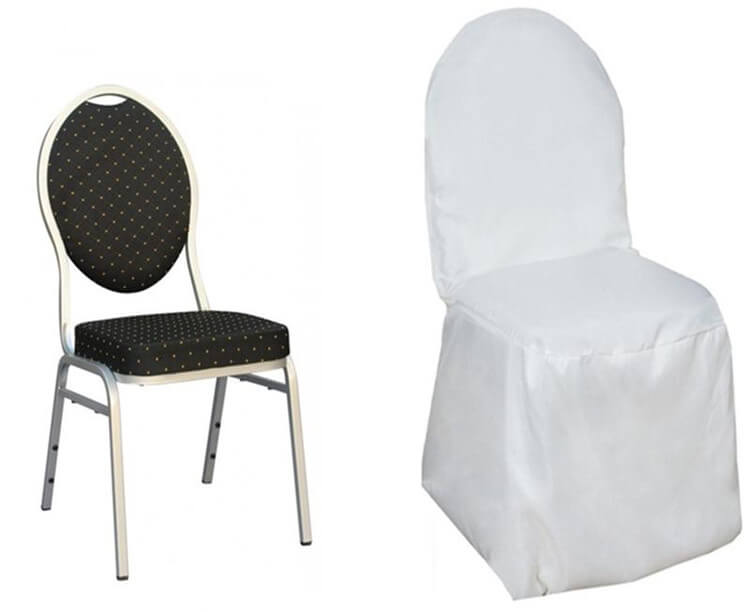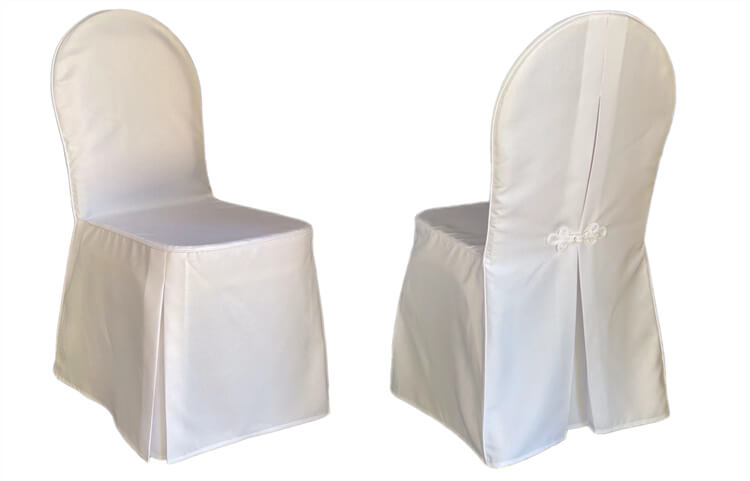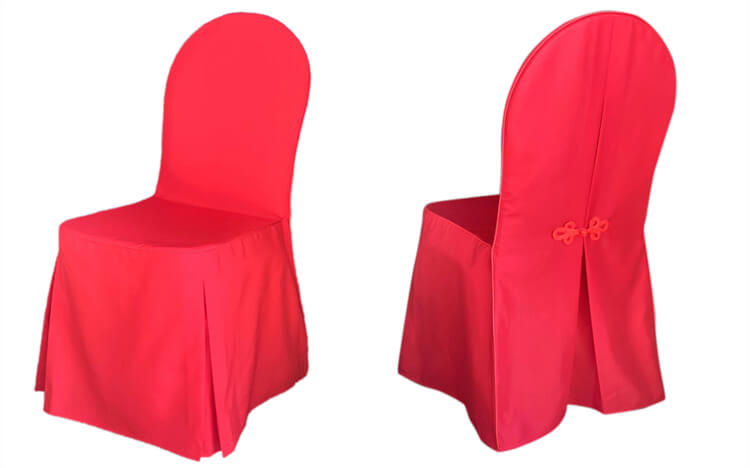 We also produce chairs cover for stackable chairs in the warehouse as follows: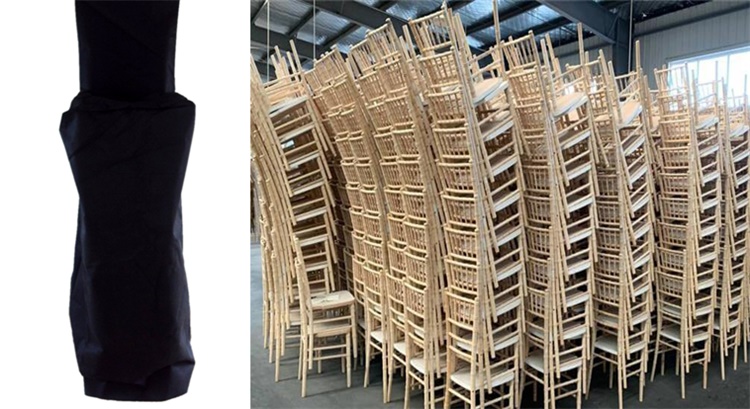 We also have padded chairs and table covers, or if you need a thicker one, we can do that too. Can better protect your chairs and tables.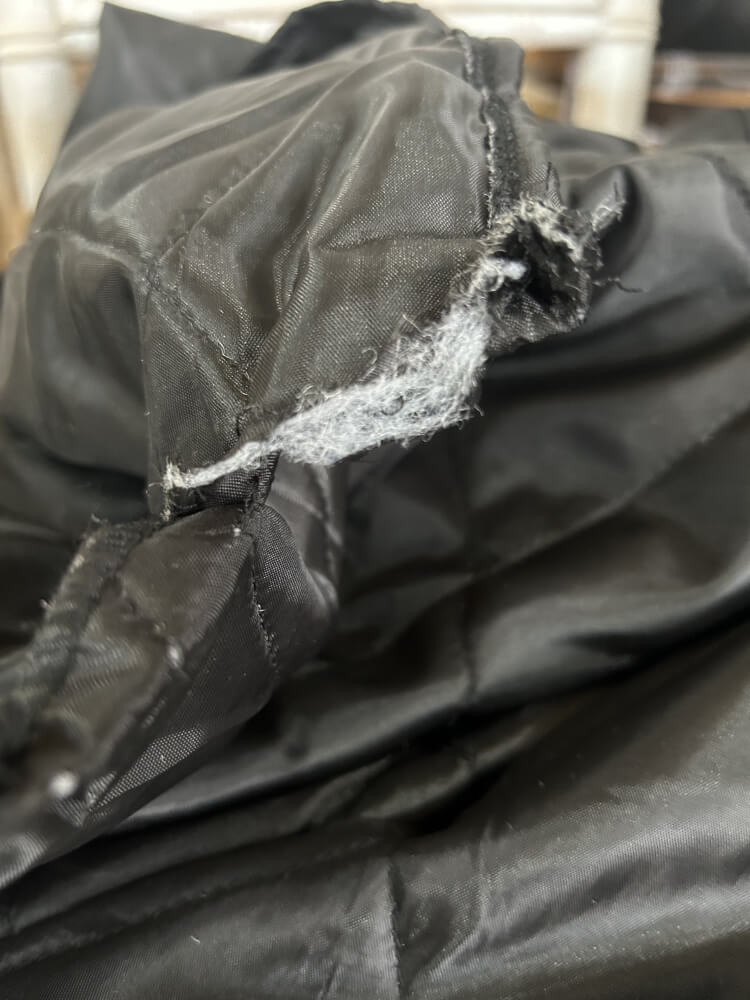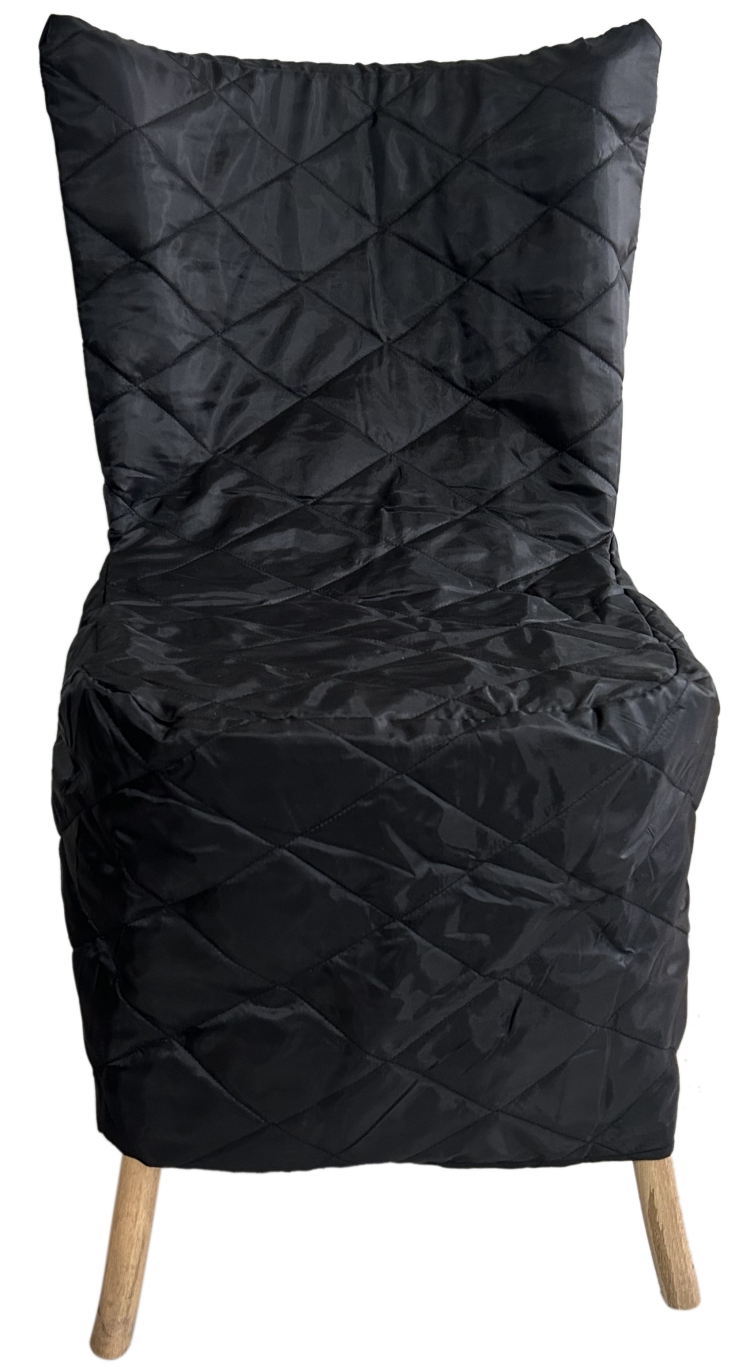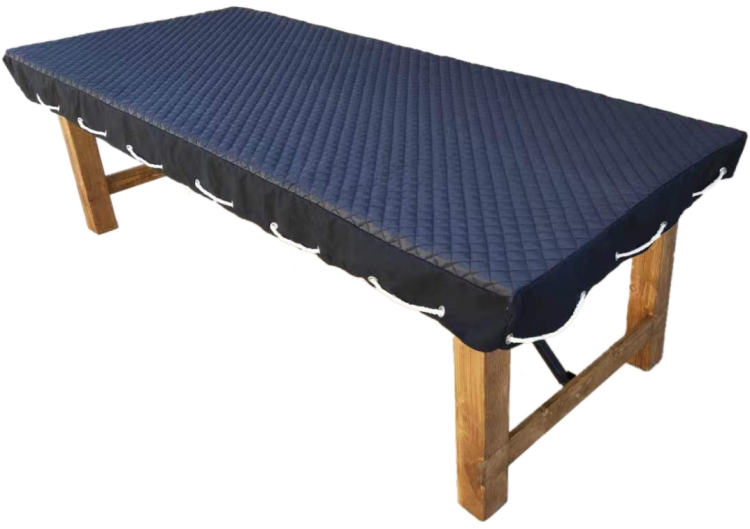 We can provide custom covers for standard banquet chairs. Because some chair covers won't fit all the party chairs,
it's the client's responsibility to make sure it fits. The idea is to add a soft touch to the venue or to cover it with
unattractive chairs. And we can also provide you with the logo you need.

Our chair covers are available in a variety of colors, arctic white, dark black, and natural cream,
as well as high-grade cotton linen or stretchable fit materials, which can fit most standard banquet and meeting chairs.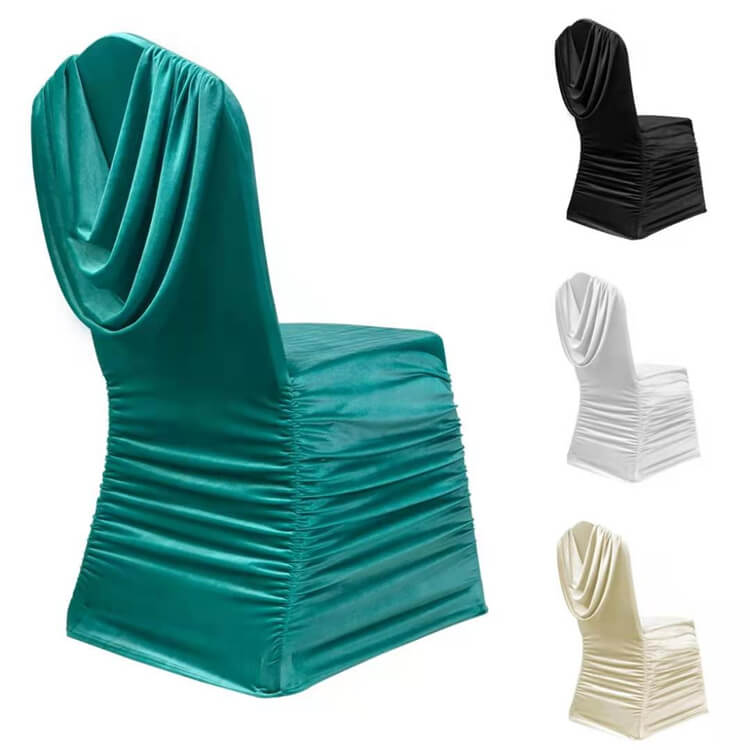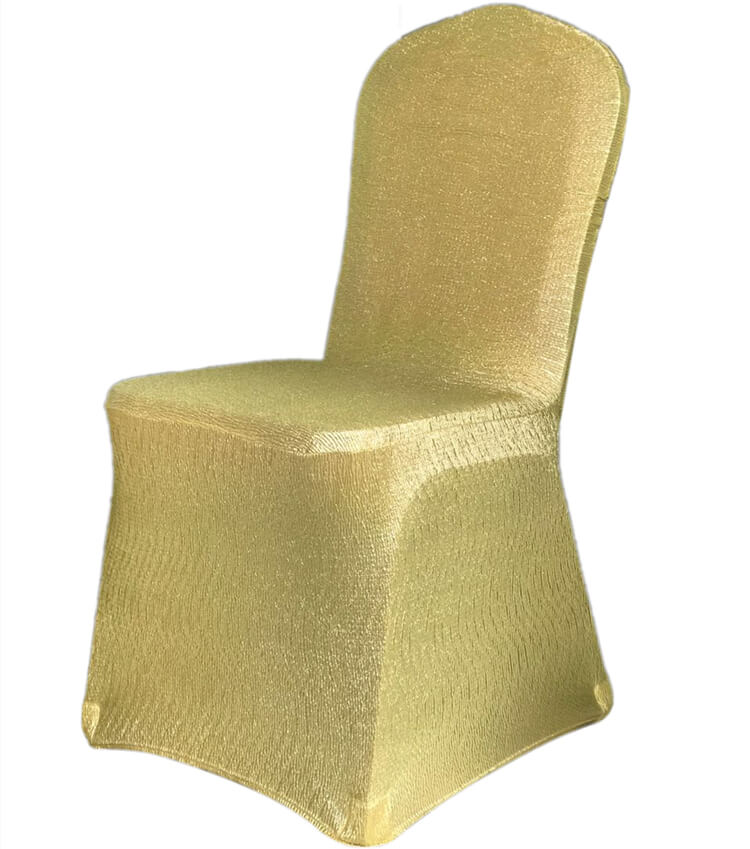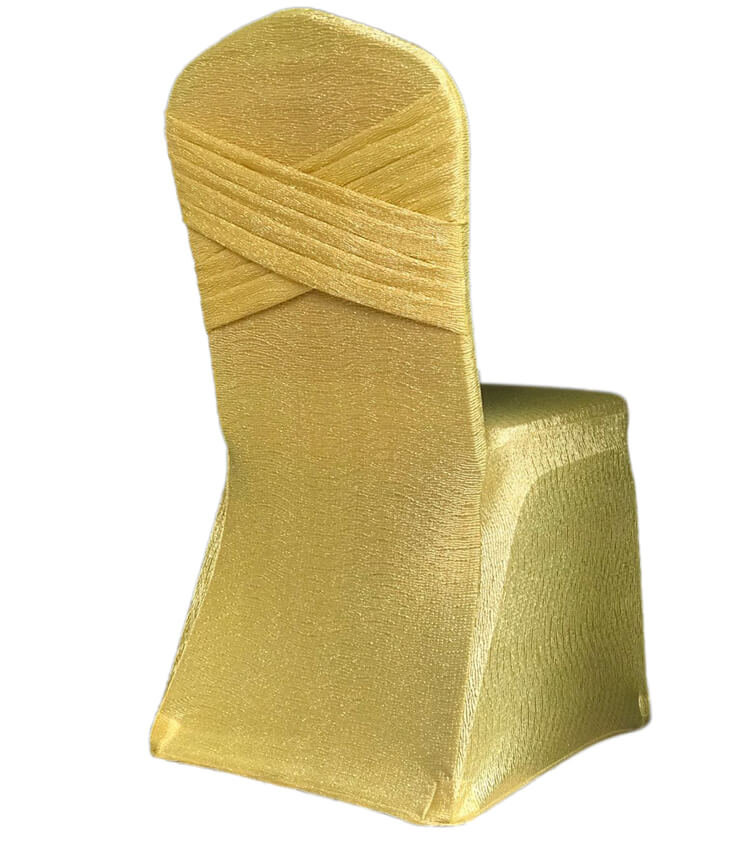 Wedding Chair Decor
First, there are many elements that can be used to decorate your chair seat. Whether it is a variety of
fabrics, flowers, jewelry or ribbons, tassels, monograms, etc., the choices and choices are endless. And how
to use them creatively to realize your dream wedding decoration is exactly what we have prepared for you here!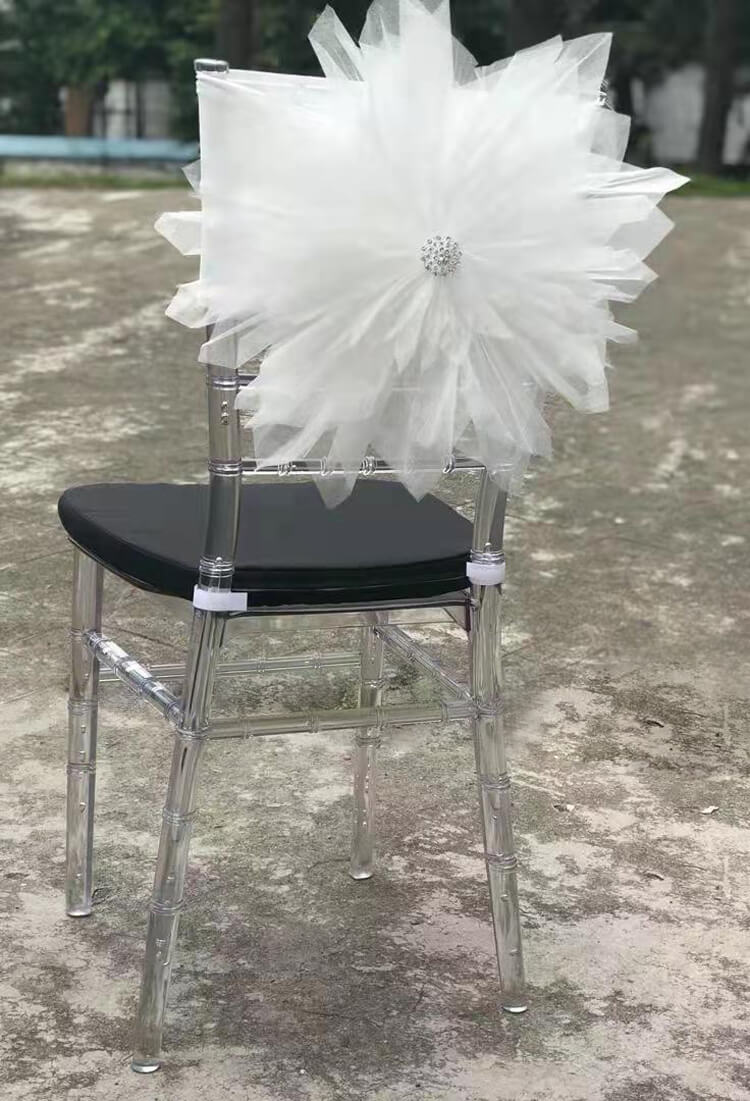 Indoor Chair Decorations
Indoor wedding decoration requires different techniques. You must consider many factors to transform a
universal space into a dreamlike space. Room chair because the use of satin, transparent fabrics, ribbons
and decorated with fresh white flowers, so give it a romantic feel.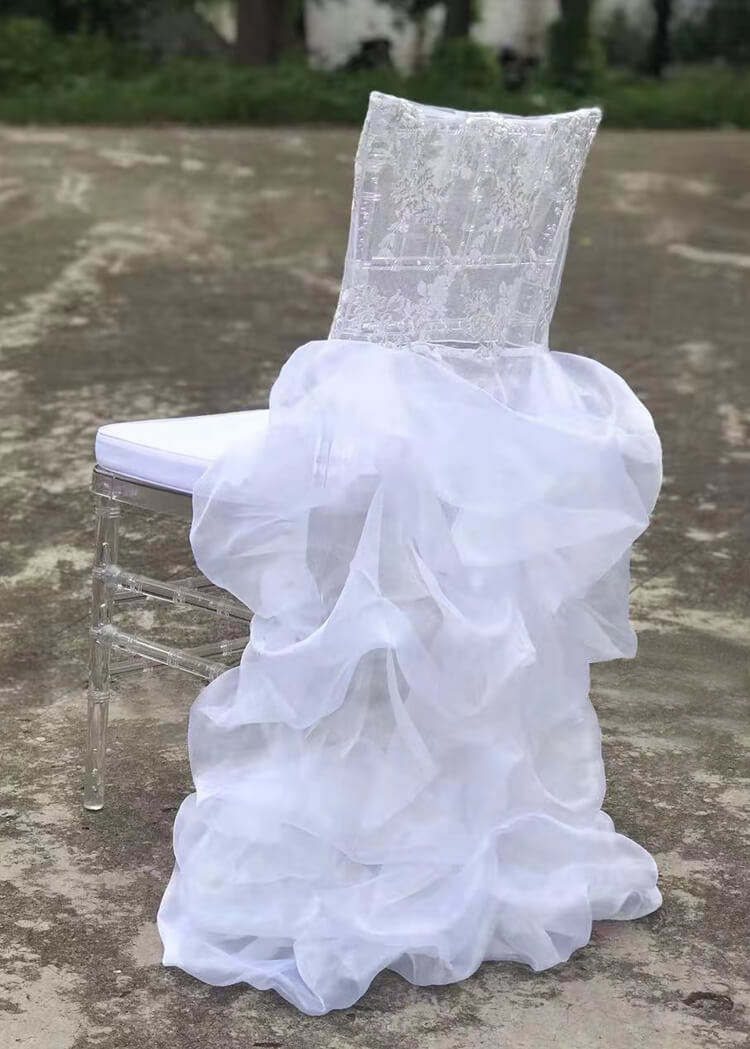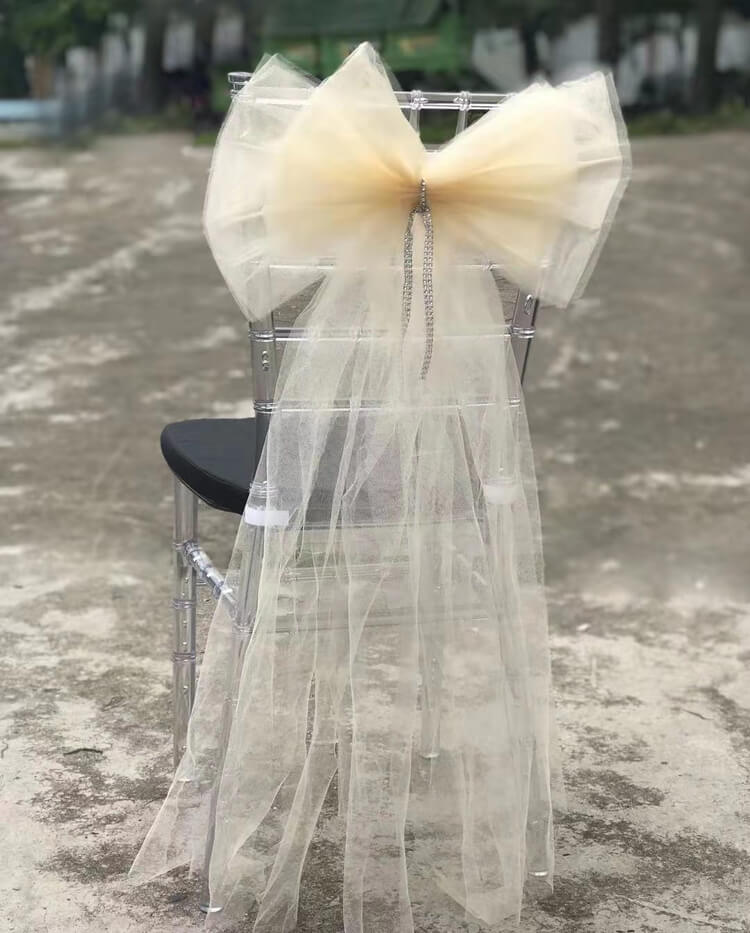 When a simple bow is placed as an accessory to a wedding chair cover, its effect will be very eye-catching.
The huge bow and arrow can be used to represent important tables, or it can be just placed on each chair.
Ribbons, bows and belts with all shades you can imagine are simple and effective ways to introduce color
and add interest, especially if the rest of your wedding linen is white.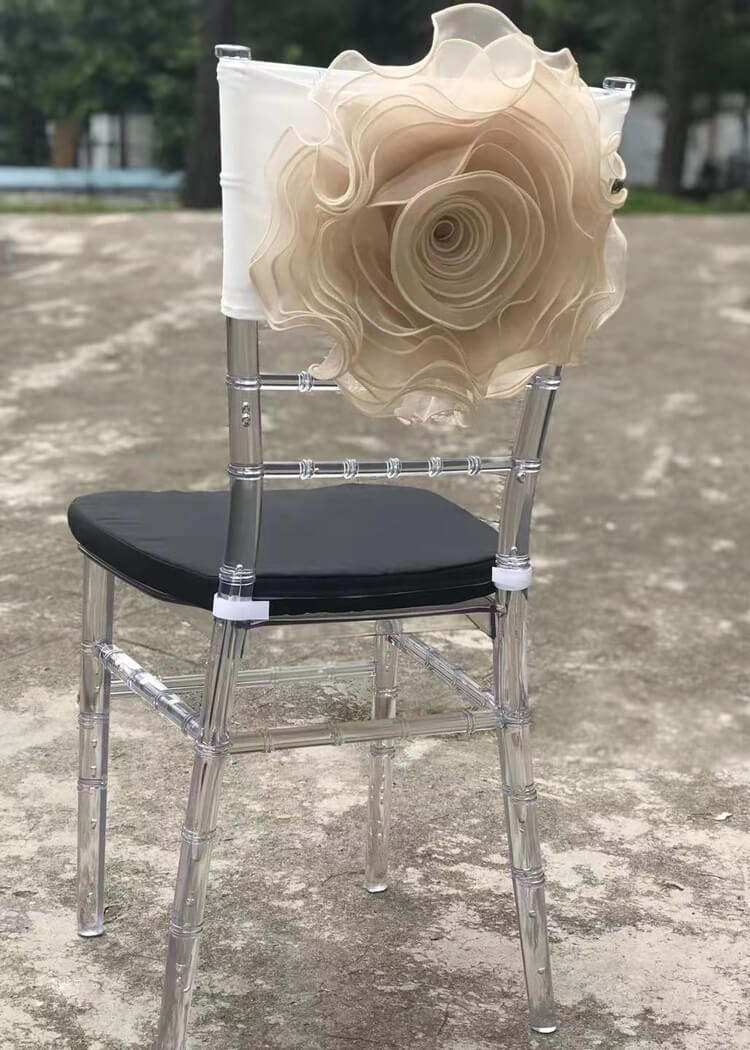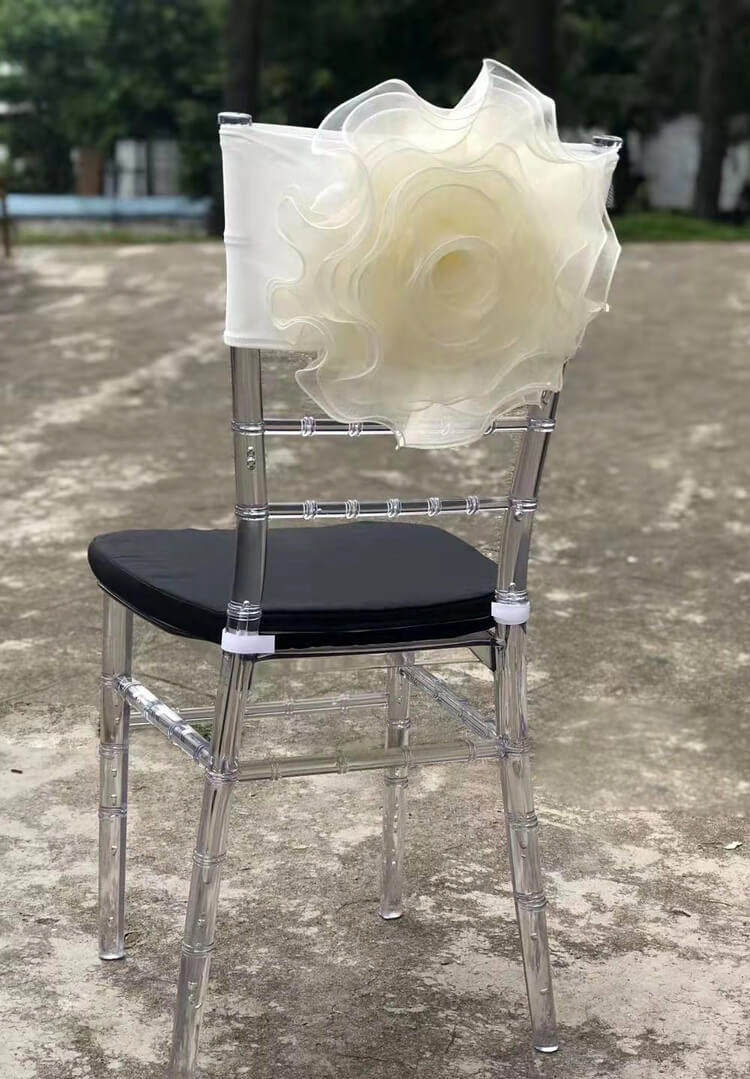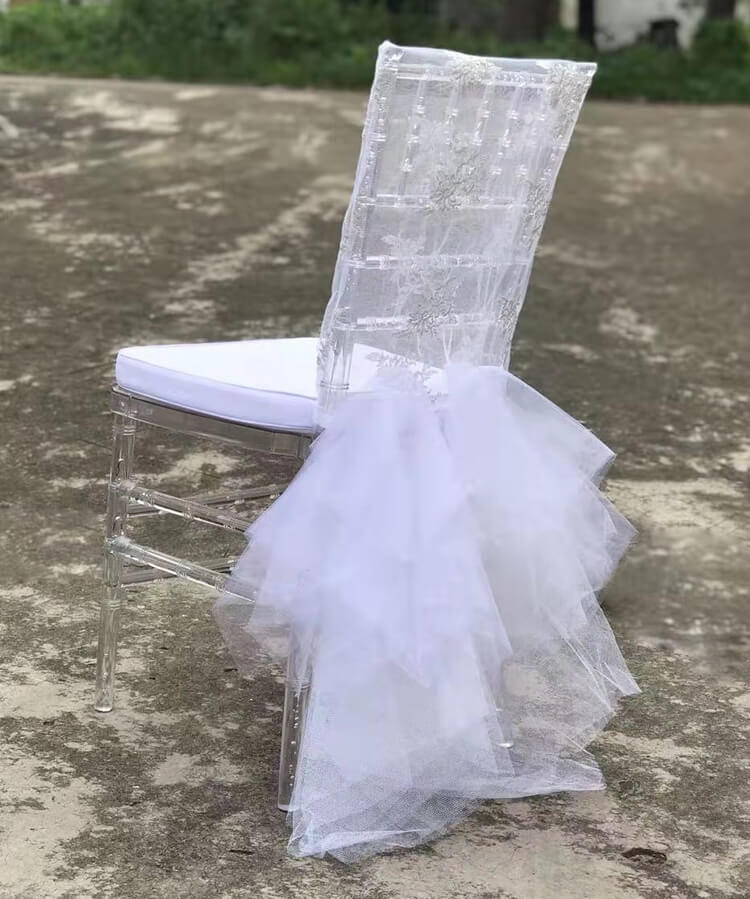 Ruffle Chair Decoration
Nowadays, the topic of the party is wrinkled chair window frames. The ruffles can be mixed with
ordinary chair covers, or you can bring all the attractive looks of ruffles to your wedding reception.
Nowadays, ruffled belts are easily available.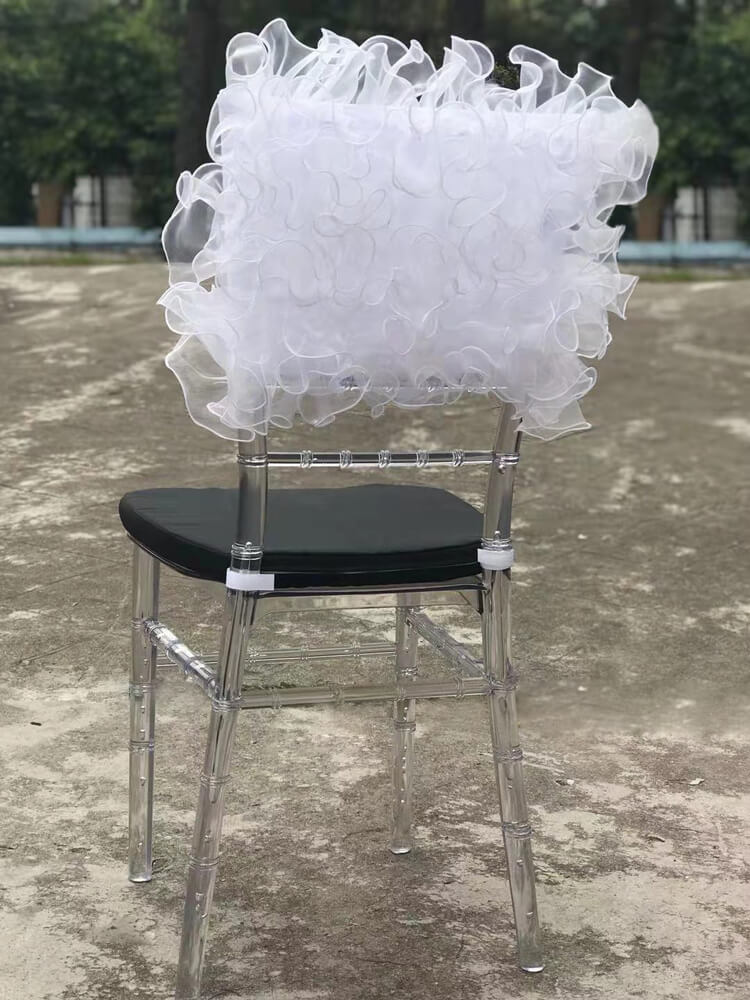 Flow for Chair Covers
To maintain an ethereal appearance, choose a light-colored fabric and drape it over the chair with its ends
flowing out from the bottom. For a beach wedding, how gorgeous it will be!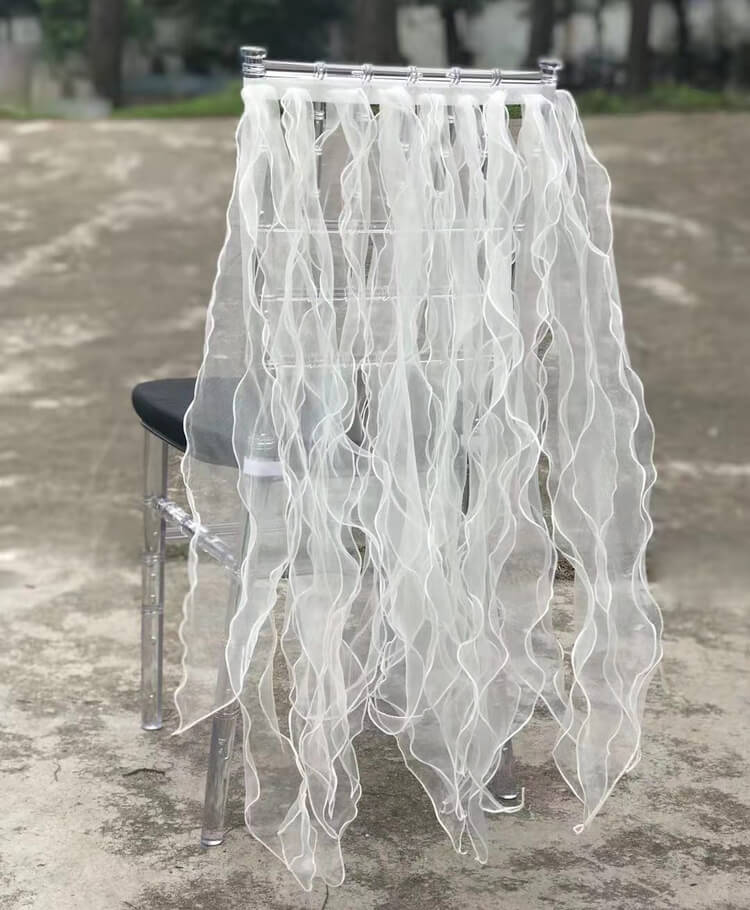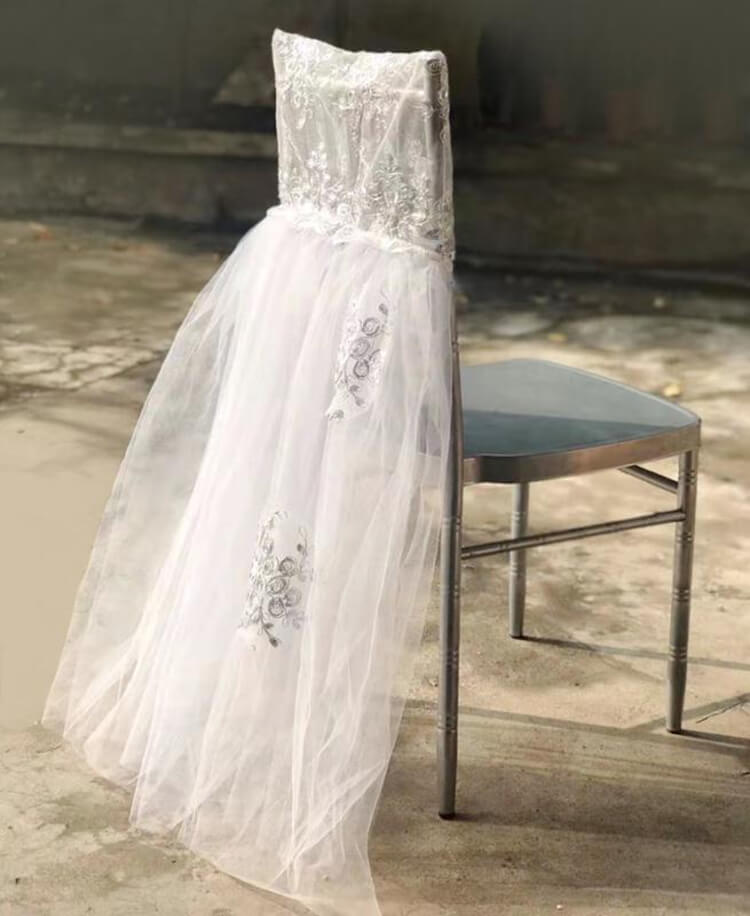 Exquisite belts, Bows and Shawls of Chair Covers
Whether you are planning an intimate summer wedding or a large company event, you will find the ideal
chair covers, bows, belts and covers, rented in various shades to create the perfect atmosphere. Find the
ideal combination with our color picker.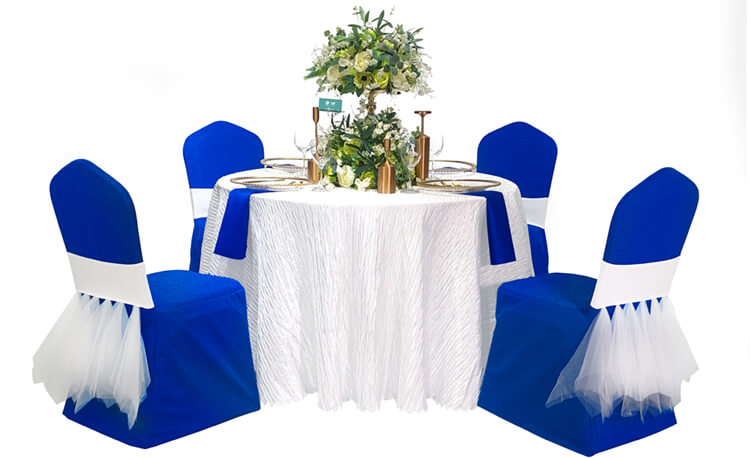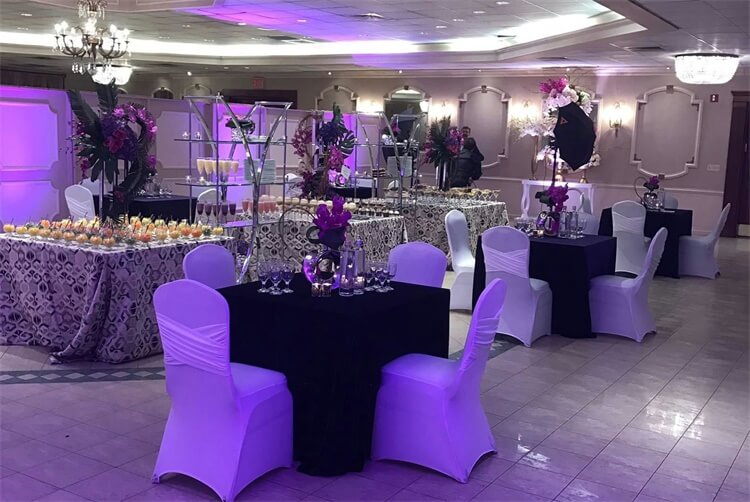 Chair covers are temporary fabric covers for side chairs. They are used to hold formal events, such as
wedding receptions, to increase the appeal of chairs and decorations. The chair cover may have a decorative
chair strap, with a satin ribbon tied into a bow on the back of the chair.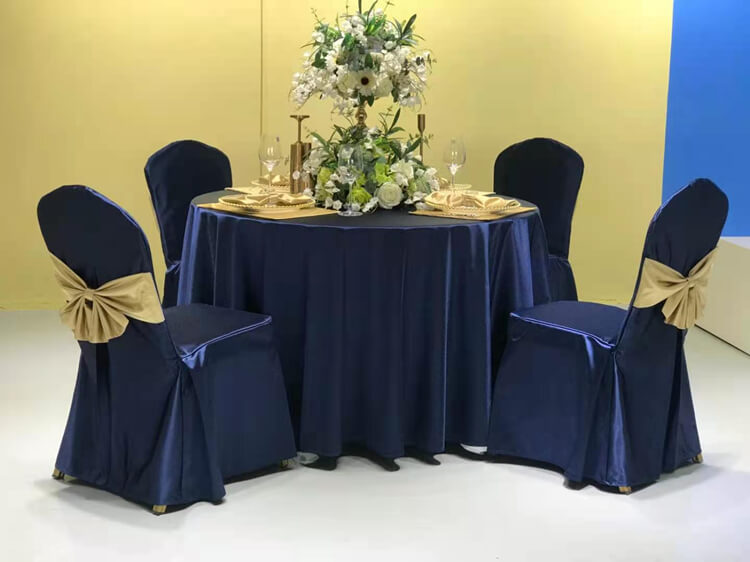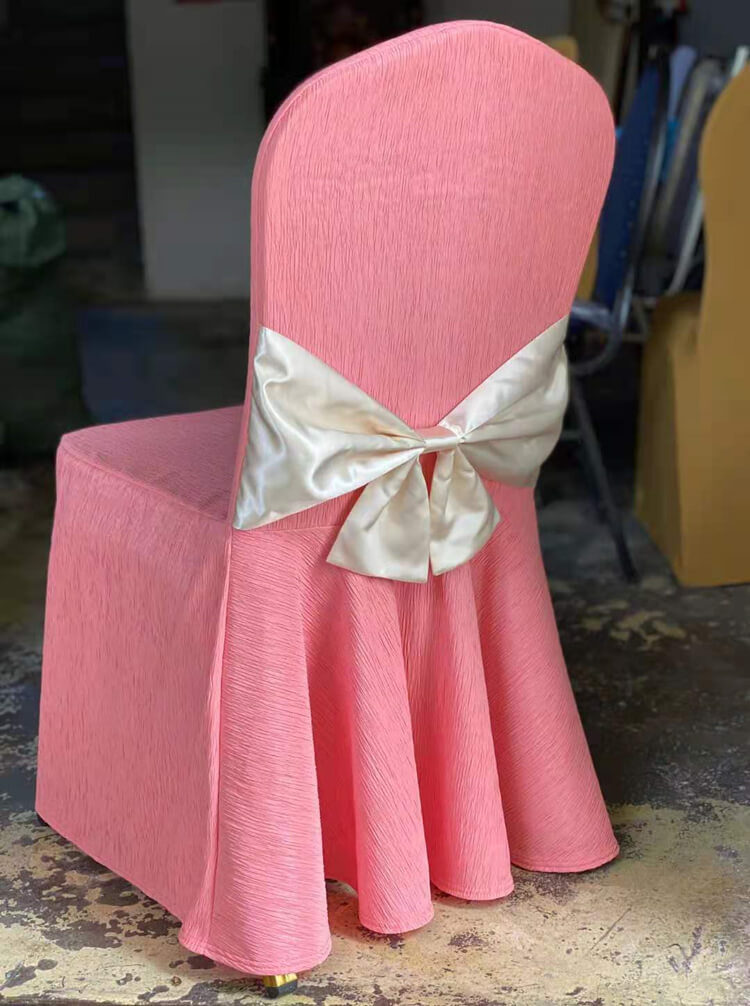 We provide a series of beautiful and gorgeous chair covers to help you create tailor-made decorations for
your special day. The chair cover series of Qingdao Blossom Furnishings Company includes a variety of
colors, fabrics and finishes, which can be used to create your unique decoration.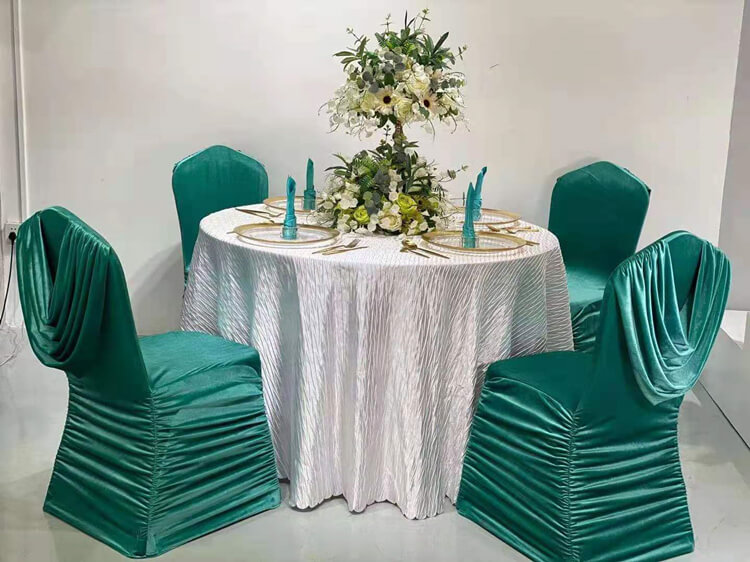 These chairs cover color is for our Ghana customer as well, blush, light blue, ivory, and gold color.