Wooden VIP Royal Chair wholesale
In Qingdao, China, we are the earliest manufacturer of wooden VIP royal chairs, we have the original design and original cutters, our wooden VIP royal chairs from Kiln dryness, cutting, assembling more than 20 production processing. Wooden VIP royal chairs made of Chinese solid locust tree wood. The moisture of wooden VIP royal under 11% using in celebration, party, anniversary, event, birthday and ballroom. Because the exlusive design and bigger size than normal wedding chairs, one 20 ft container can only be loaded 250 pieces of wooden VIP royal chairs, and 600 pieces of wooden VIP royal chairs will be into one 40 ft HQ container. Our wooden VIP royal chairs can load more than 170 kgs. Normally these expensive royal chairs will be matched excellent leather pads with bottons.
Our event dining VIP wood throne chairs can be stackabled.
Wood classic VIP chairs widely using for party rental events.
Colorful of wedding event VIP high back wedding chairs.
These wood throne luxury royal chairs for reception decoration.
Royal wood banquet chairs minimum order will be 100 pieces
All the spare parts conneting each other by nails and glues.
Please order 30 days in advance for speacil Royal wood chairs
Your company logo can be printed one bottom of chair seats.
Description
Our wooden VIP chair uses High-Quality Rated Hardwood frames, so they are very stronger. As professional
wooden VIP chair manufacturer in China, we found from 1998.
Pictures details of our chairs as follows:

Metal support brackets on leg connections. Adhesive injected into all critical joints for stability; cheap chairs
don't have it. Impact-resistant feet at the bottom of each wooden VIP royal chair leg to prevent splintering.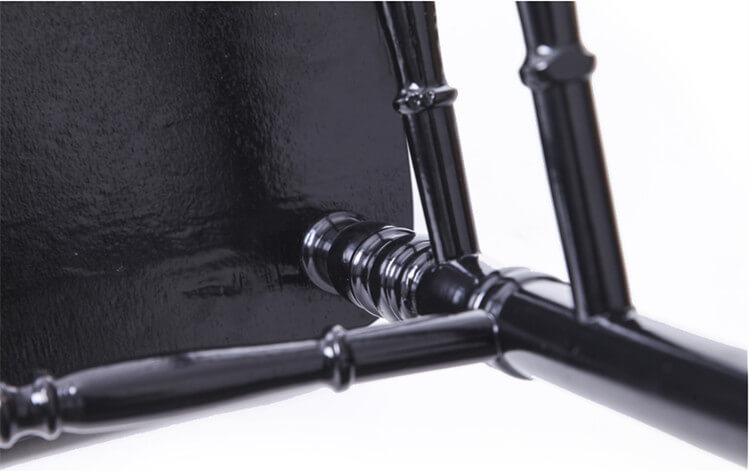 The Distinctive Design of Wood Structures with Mortise and Tenon Connection.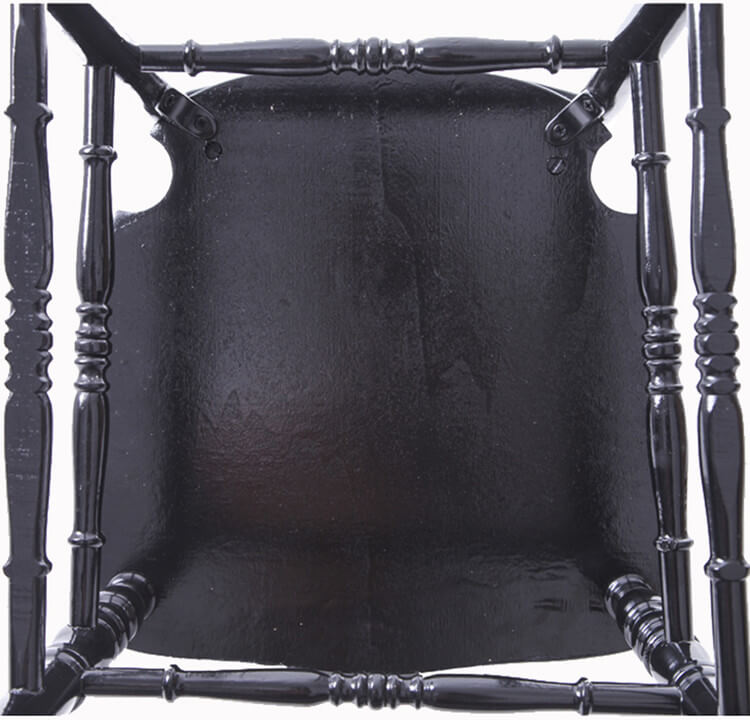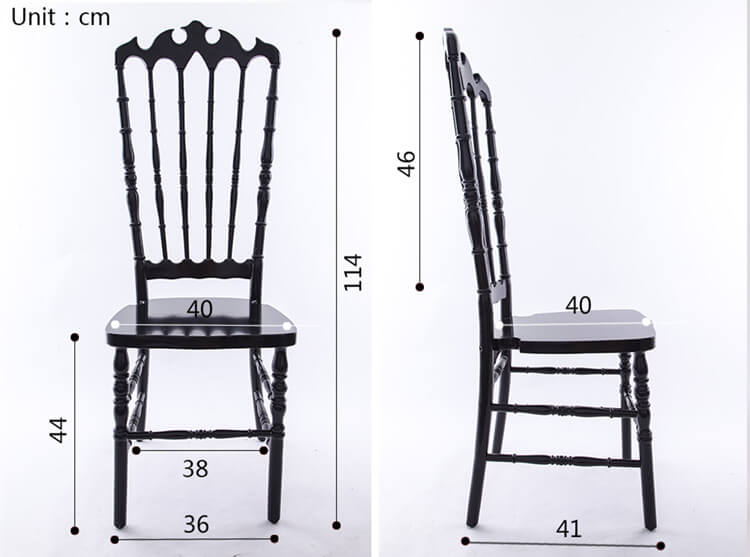 Our customers fit These wooden VIP royal chairs with special cushions, usually with buttons.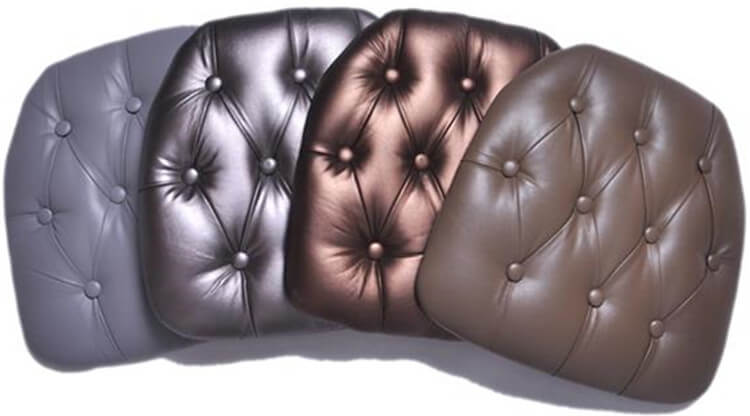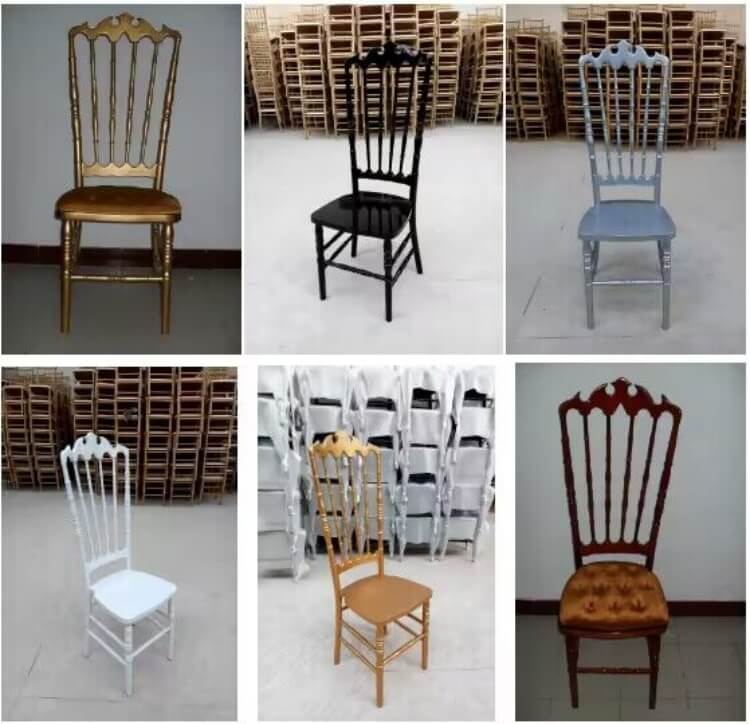 Our royal chairs can also be equipped with velvet cushions. The velvet fabric is very comfortable. You can
customize leather cushions or velvet cushions according to your preferences.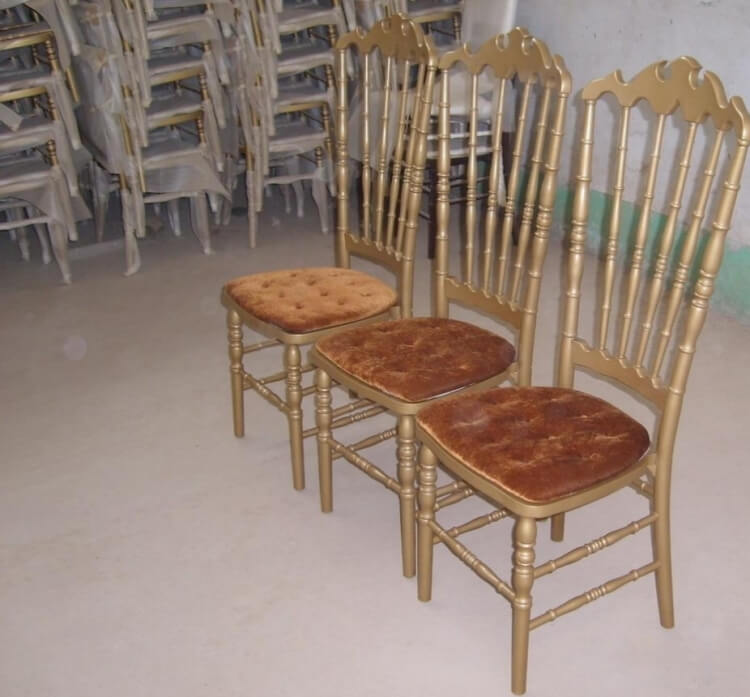 Polished high-quality, high-quality surface treatment. The wooden sticks at the back of the wooden VIP royal
the chair is made by machine and is all the same size.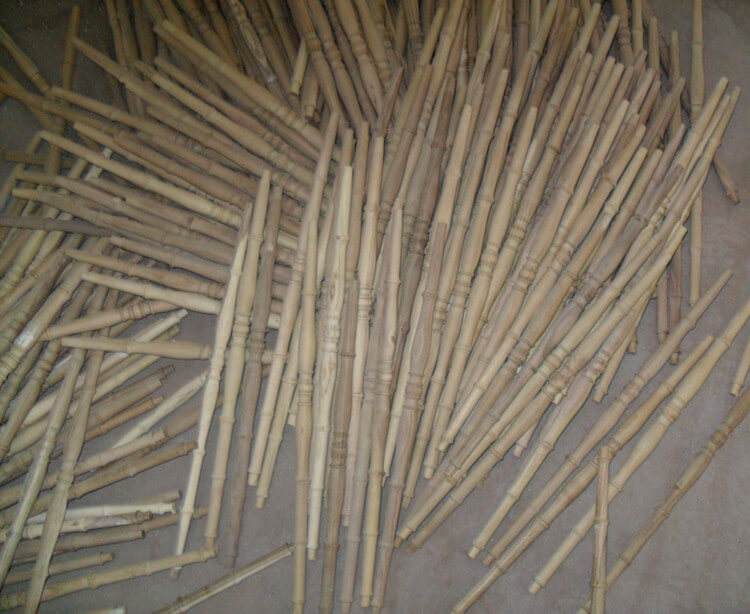 High-quality hardwood frame. The horse head of the chair is also made by machine, which has to be manually
polished.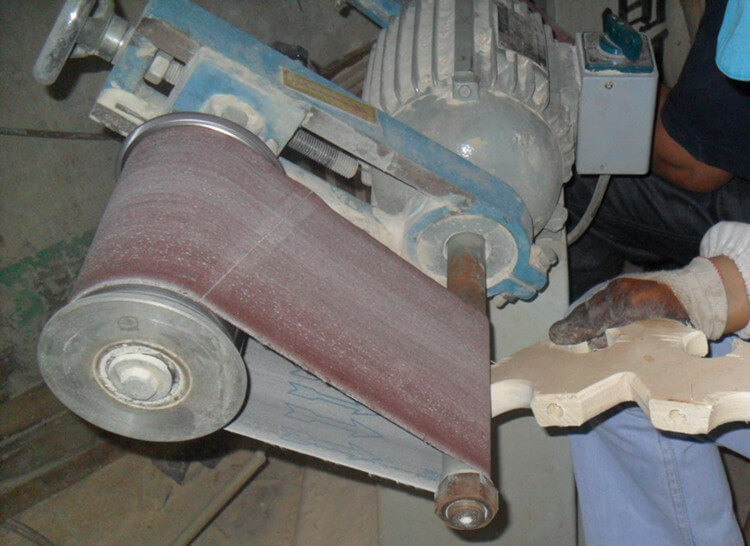 The unique making technology of interior structure to ensure the chair's reliability.Every part of the horse's
the head should be carefully polished.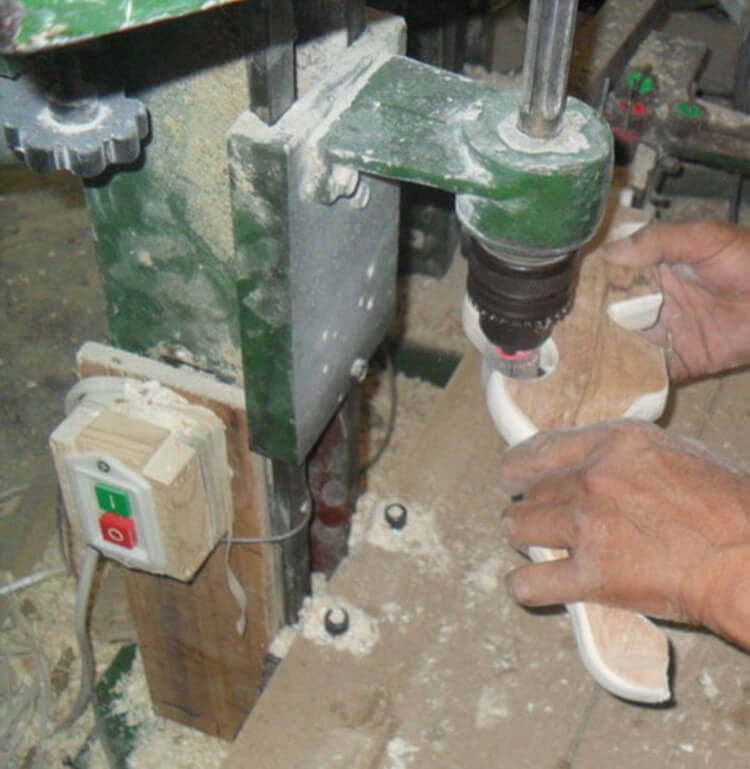 The precision design of perforation. Durability ensured with steel flat socket cap screw and lockout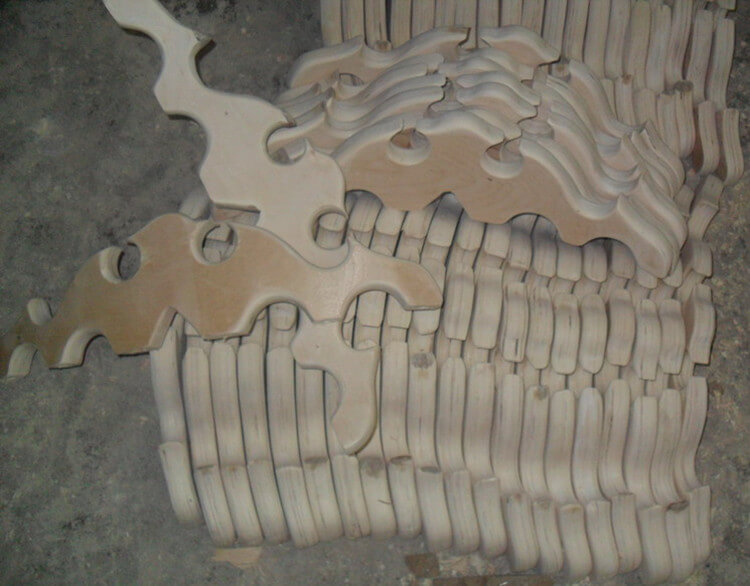 V-shape Metal cocked hat(angle iron) support the bottom of chairmaking it very stable and strong.
We install Chairs in this order.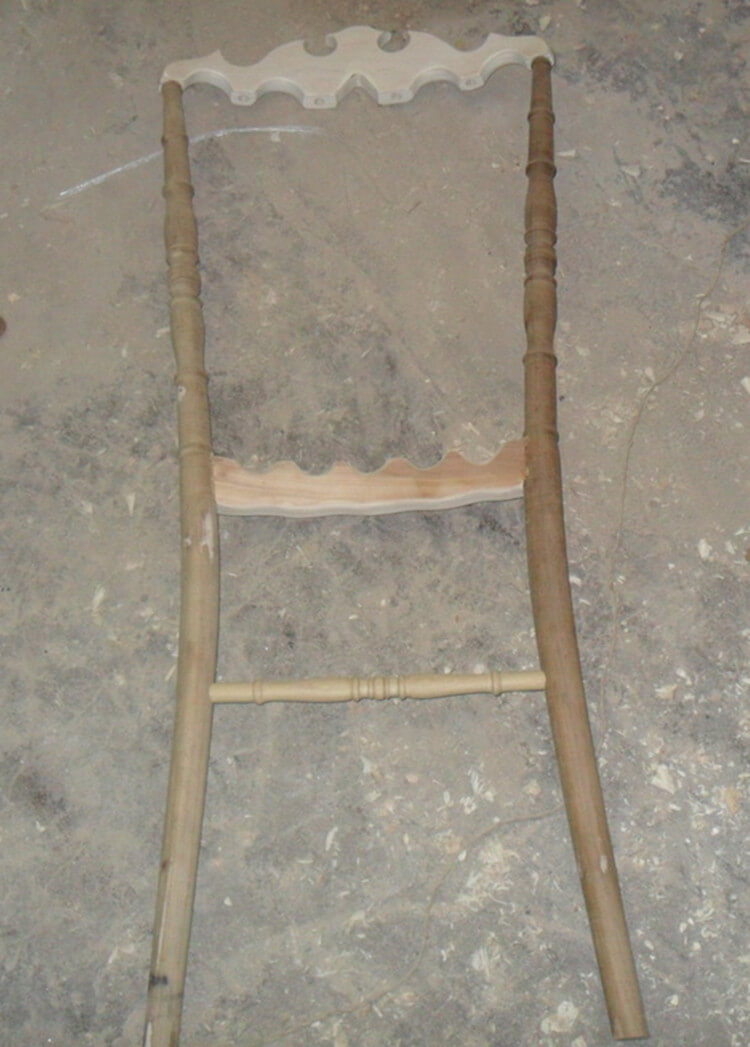 Details of our wooden VIP chairs
The back is the high back of the traditional European royal chair, which is extremely comfortable for the
whole person to sit on. For such a high back, slender wooden strips are used, our workers carve the unique
patterns. It requires good technology and high requirements for wooden machinery.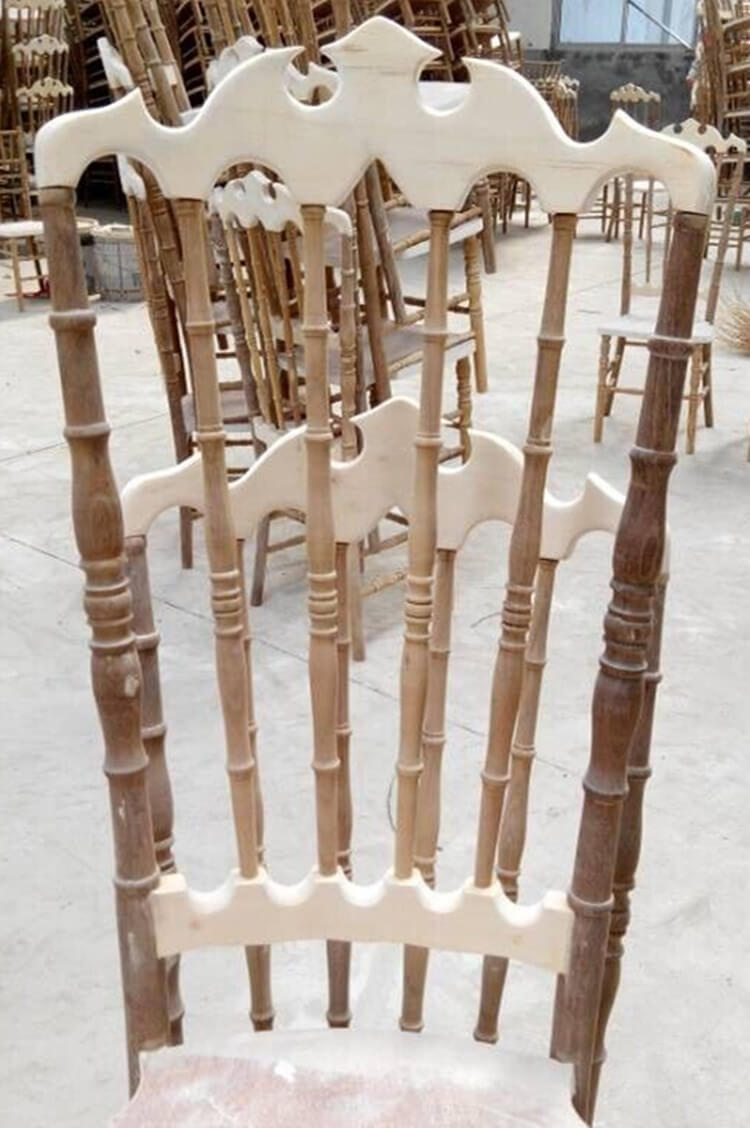 Painting: 4 times, 2 base paints,1 face paint, 1 varnish. Manual painting can ensure that there are no
uniform painting chairs will not be deep and shallow.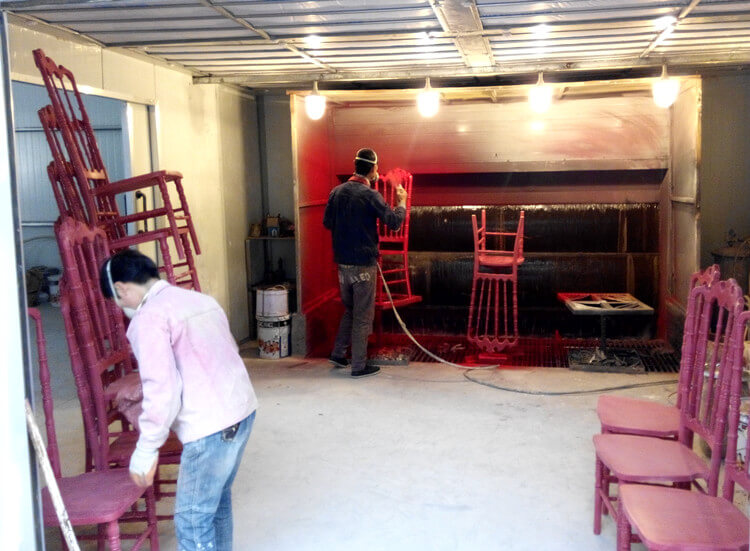 Colors: white, black, gold, silver, mahogany, fruitwood, The moisture of wooden VIP royal under 11% used in
celebration, party, anniversary, event, birthday and ballroom.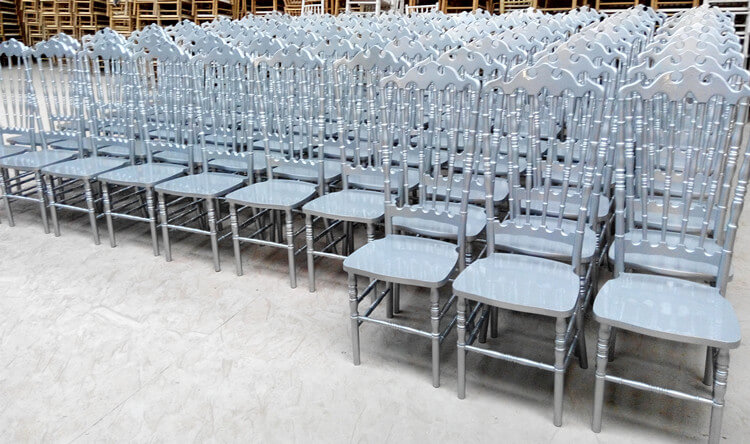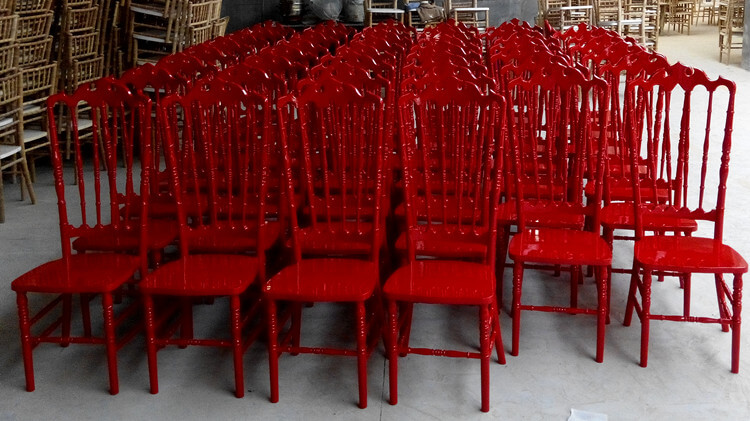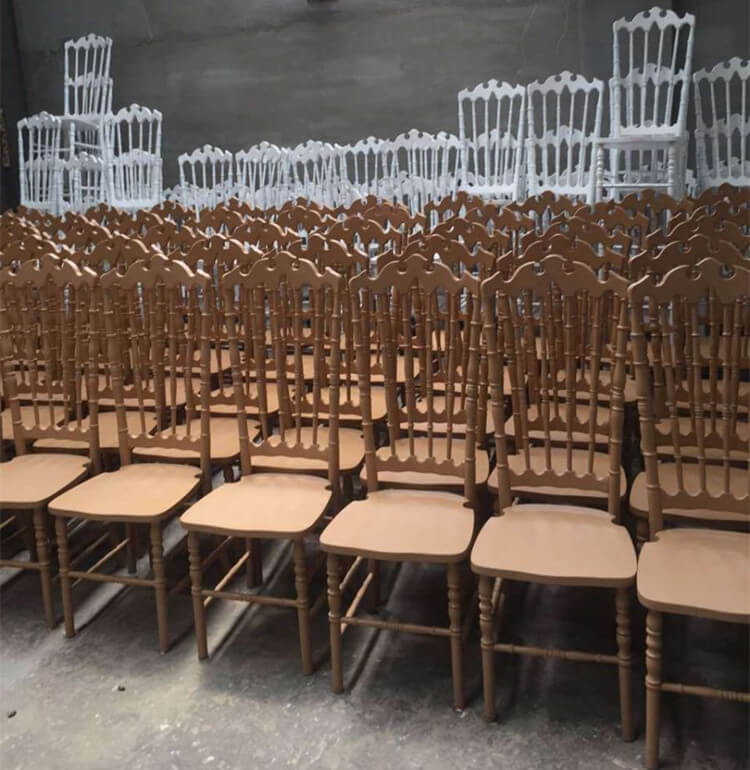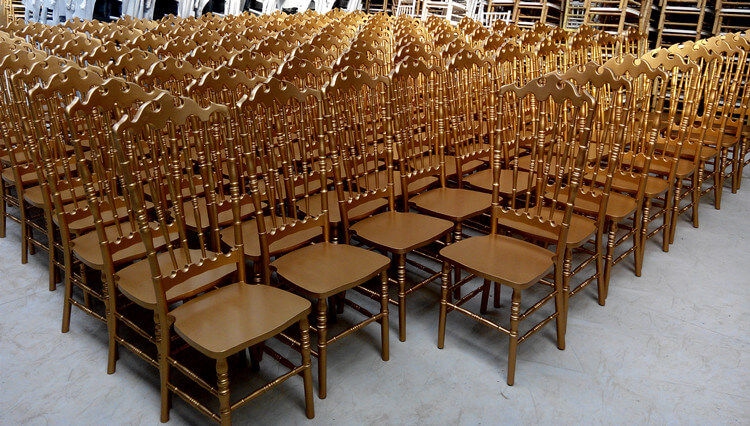 We pack  Each royal chair is carefully by hand so that the paint doesn't rub off during transportation. Every
the chair we receive is guaranteed to be perfect.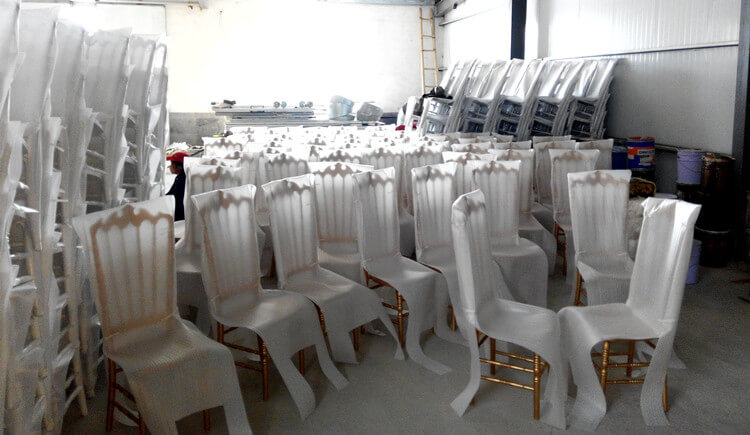 6 pcs/ctn,CtnSizes:60*45*235cm 7 pcs/ctn,CtnSizes:60*45*265cm.270pcs/20ft; 570pcs/40ft;665pcs/40'HQ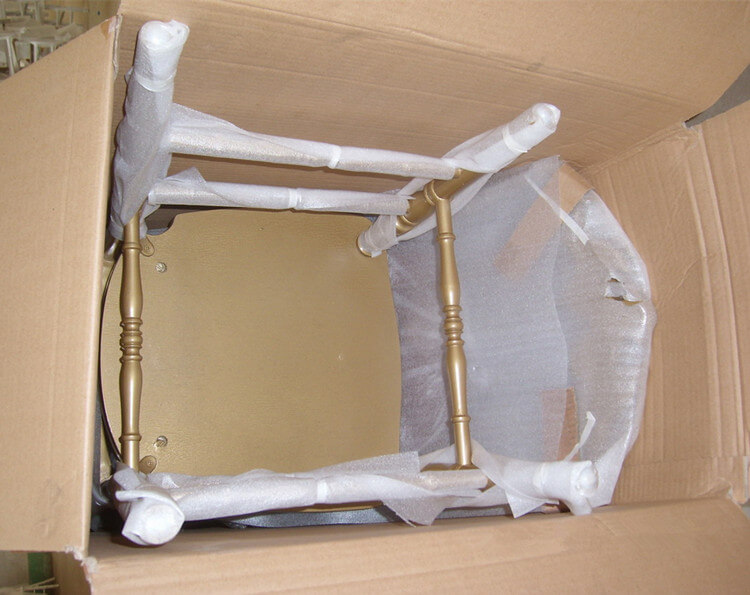 Generally do not recommend naked, to use cartons for protection of these relatively high prices of products.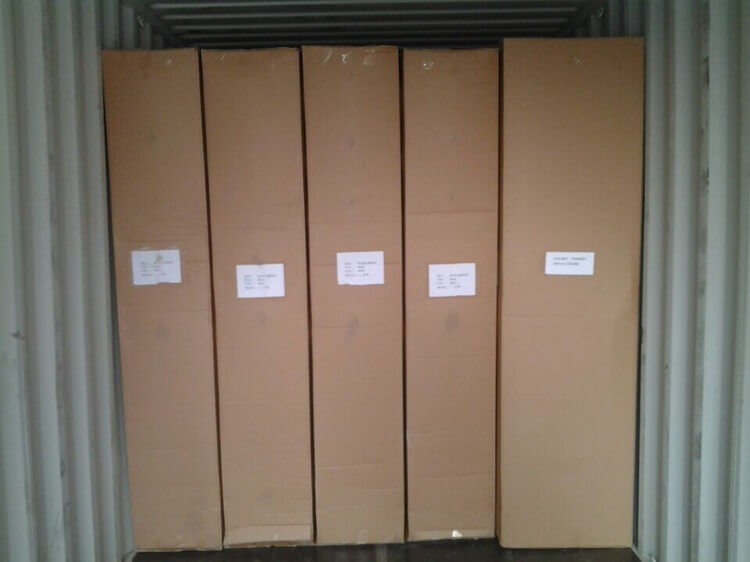 This chair, mainly through his tall, very crown shape, to show dignity. Sometimes it is necessary to put eight
ordinary chairs on one table and two royal chairs to show respect for the most distinguished guests. Sometimes
we will show their elegance exclusively.