Thonet Dining Chair Manufacturer
We wholesale Thonet dining chairs worldwide. Our bentwood chair made of solid locust tree wood, have about 27 products processing, including cutting, polishing, mound carving, stewing, bending, drilling, assembled, painting work and so on, So our Thonet dining chair is so hard and good looking, Our Rental Hotel Chairs pass SGS inspection, especially using for American party rental and wedding place. Our Rental Hotel chair sold to more than 23 countries and areas. It is the best choice to choose our Rental Hotel chair when the party time. Our factory can produce more than 6000 pieces of Bentwood Chairs monthly. The Rental Hotel chair can be made of so many colors, including gold, silver, white, black, mahogany and so on.
Exactly same as the original design of Thonet chair
Notice:5 weeks to 6 weeks for production
Not only using in cafe house but also using in restaurant and hotel furniture
Wholesale for these Thonet chairs only
No-stackable
Description
In Italy, almost all of the cafe houses use the Thonet dining chair, we are the manufacturer of Thonet dining chair since 2005.
Thonet dining chair products processing:
1. This is the mold for the back of the NO.18 Thonet dining chair. Our factory has its unique tool, which is
bending with the mold. It is fixed on the mold for 72 hours.
Chair size: 42*42*88 cm
When you look and the bentwood chairs, you will ask how to make the best parts, right?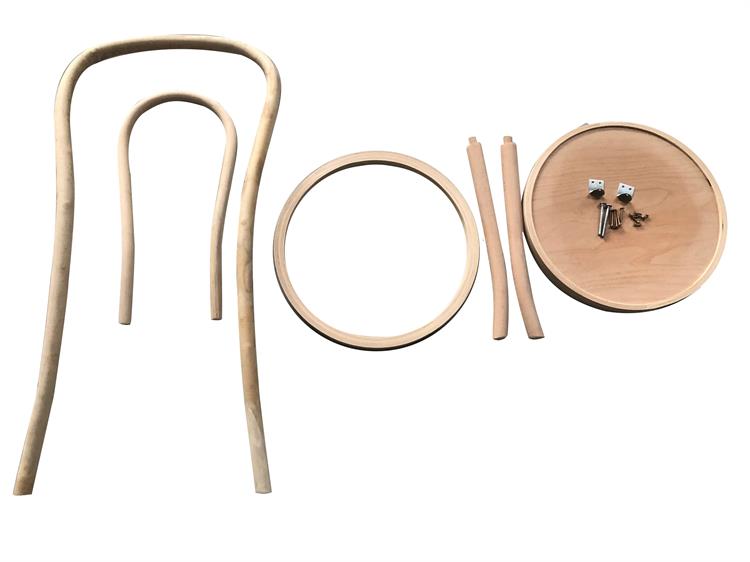 These are the very special mold for bentwood parts.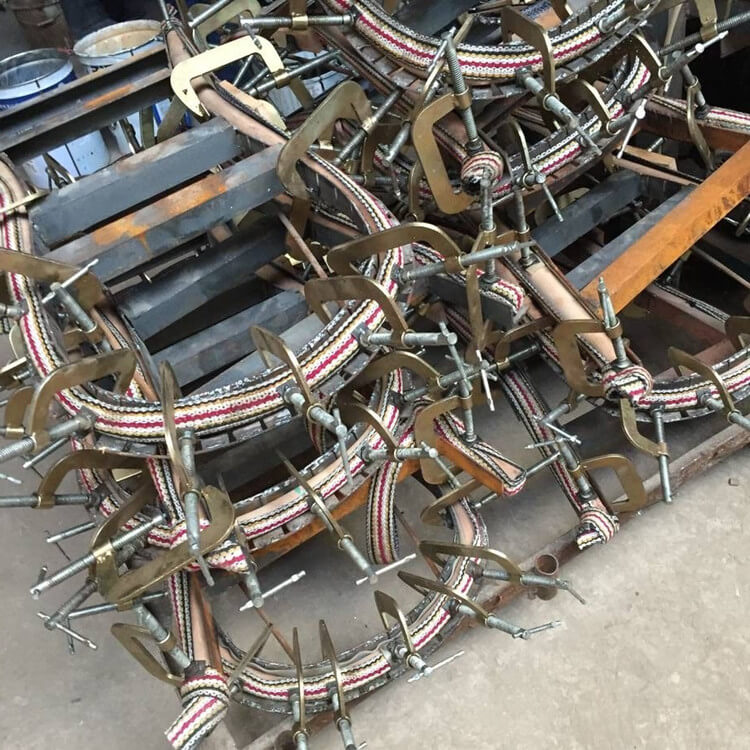 2. This is the back of the NO.18 Thonet chair that is made into shape. After processing, it can bend without
bouncing back, and the back can be made into a whole bar. During production, our workers will check if the
bentwood comes back, ensure to keep the bent very well.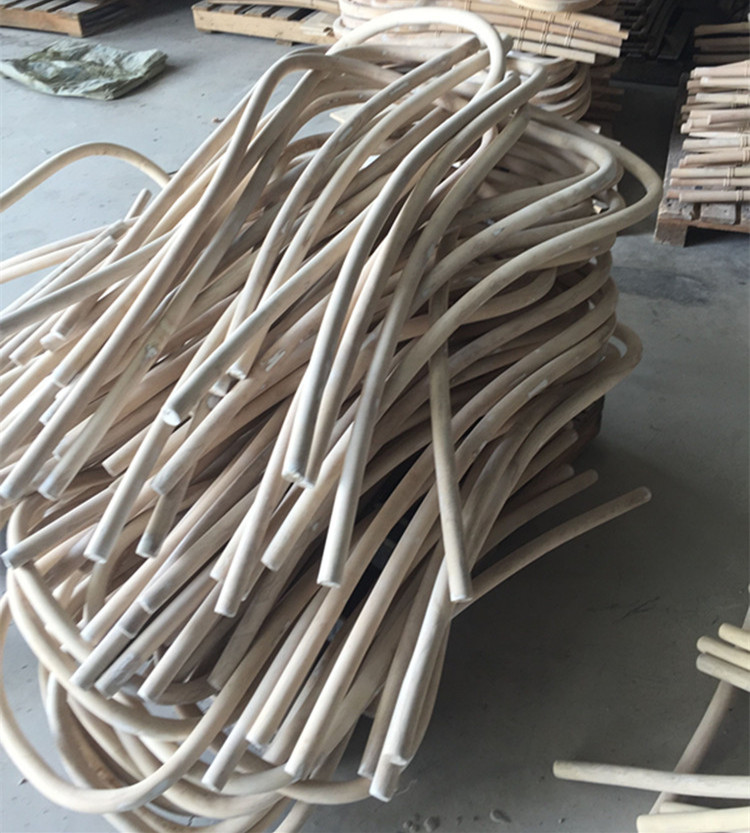 3. These are no. 18 solidarity chairs that have been molded and the logs have not been spray-painted.
We respect the original design of thonet chairs, no stackable, but sometimes, some customers ask stackable
bentwood chairs, we also can produce them.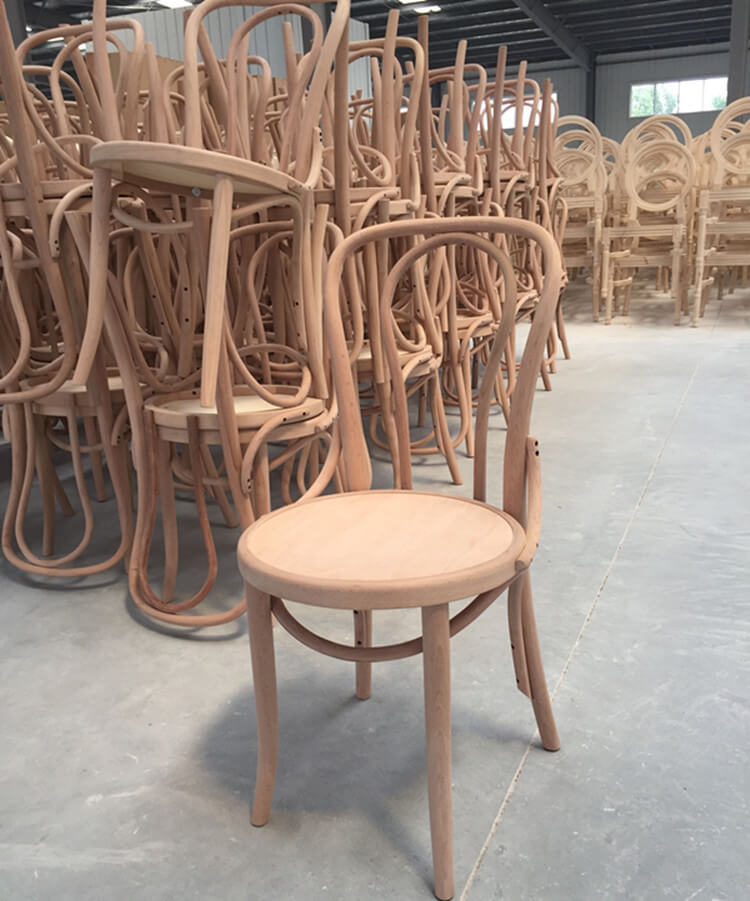 4. Here is the finished no. 18 sauernett chair, spray-painted, sanded, polished.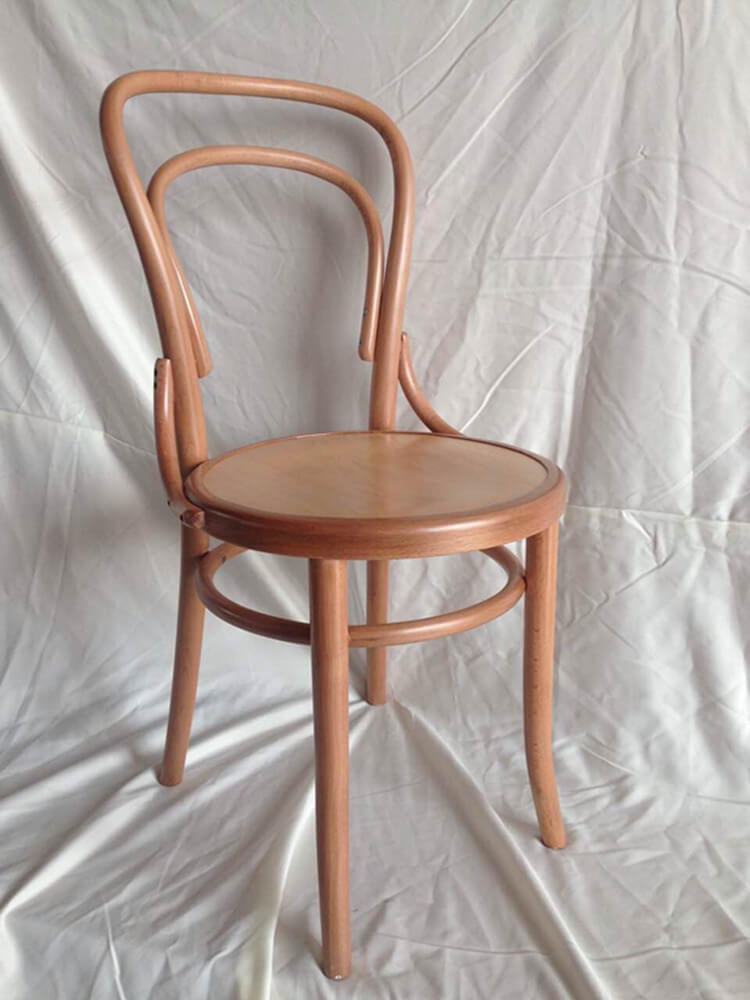 Today, the No.18 Bentwood chair is widely used in cafes, restaurants, offices, and homes. Thonet no.18 bentwood chair is ideal for any coffee shop. It is charming, practical and timeless. The chair is light and easy to
move, so waiters can easily move them around, the curved wood is durable and easy to clean, Thonet no.18
bentwood chair became an iconic design. You can see it in cafes all over the world.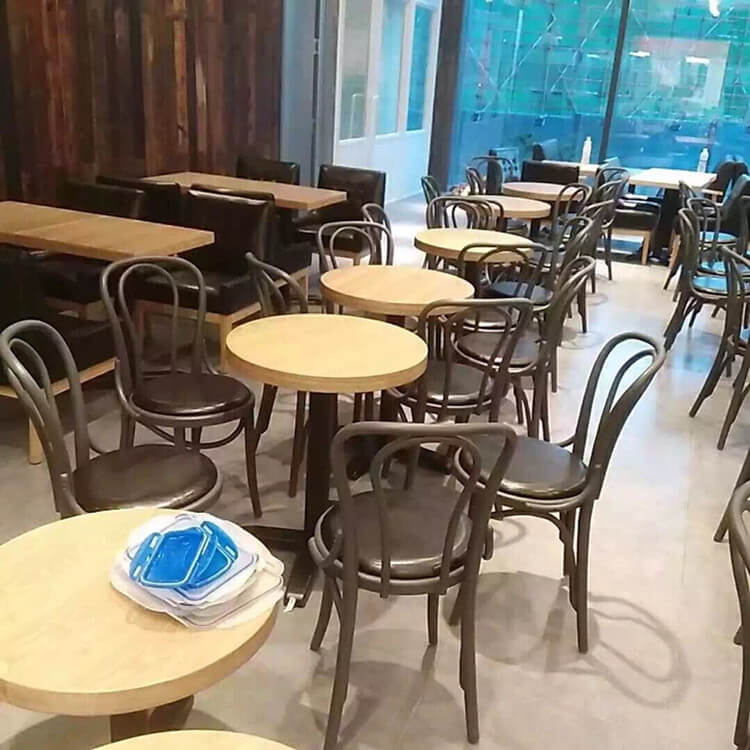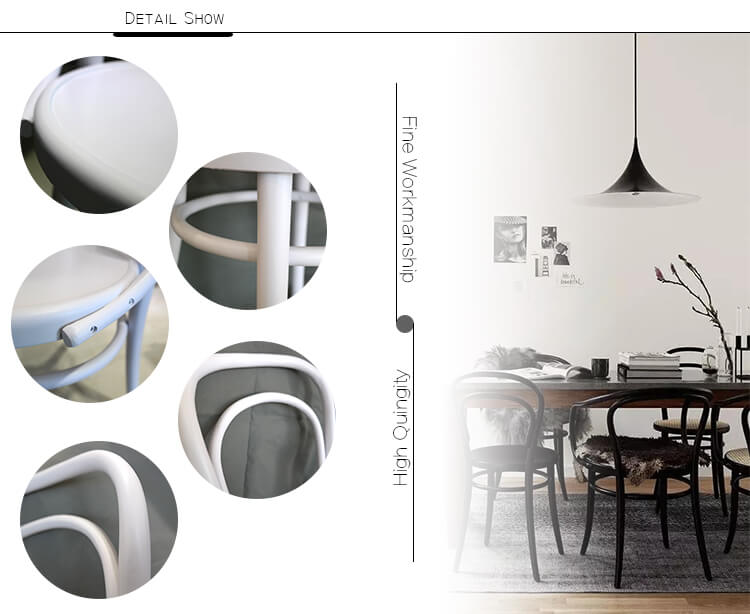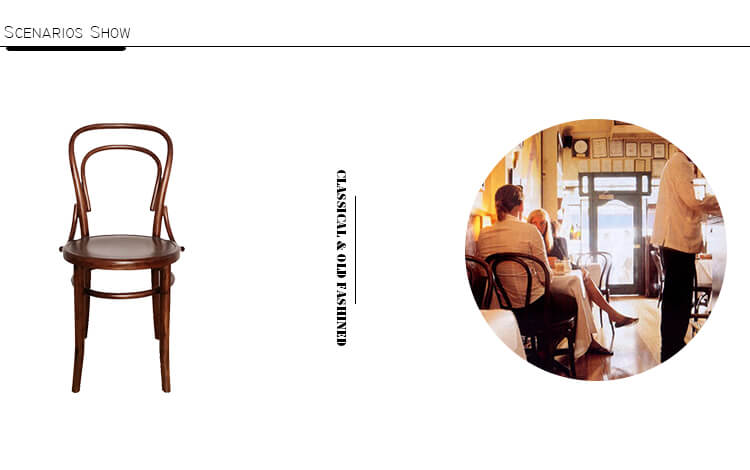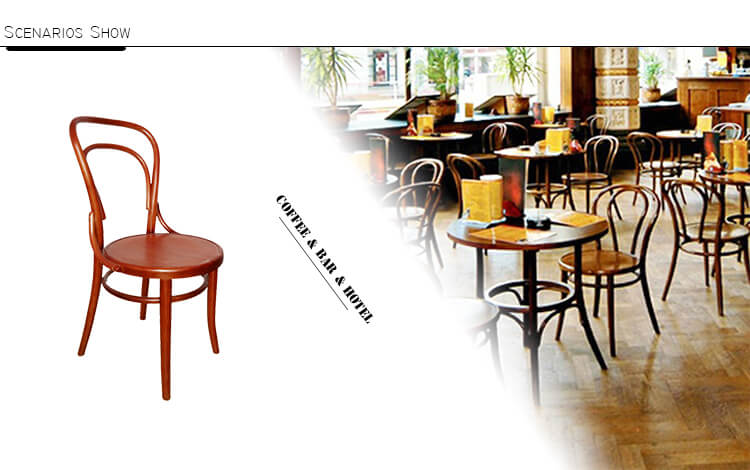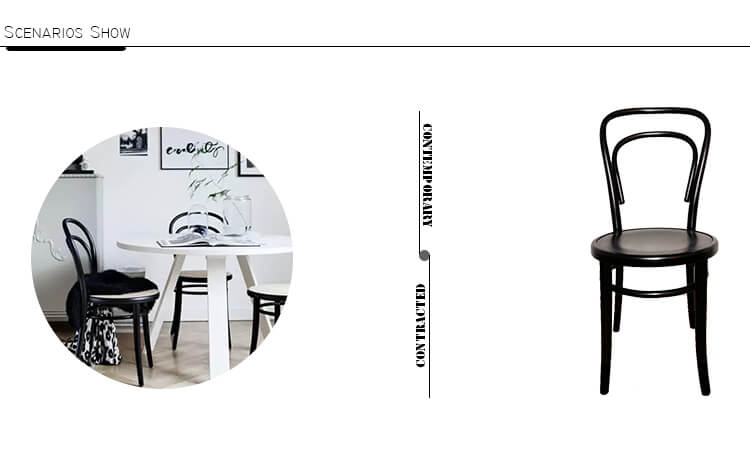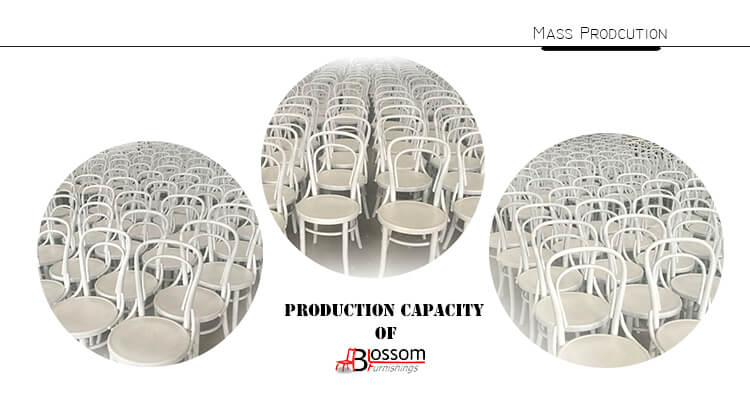 Package:
We package the No.18 Thonet chair with a layer by polypropylene bags,air form, and leathered to avoid scratch and damage in the course of transit. Also, how many pieces are put in one carton and them adjustable by negotiation.
The loading of the No.18 Thonet chair (according to your requirements)
—Loading with box    —
Loading without box
Container loading quantities:
Box size: 51*45*94cm   2pcs/carton  0.216cbm/ctn
Container quantity:   256pcs/20GP    540pcs/40GP      630pcs/40HQ
380pcs/20GP(without cartons)