Resin Double Fishes Chair
The resin double fishes Chair made of high-quality resin, its polycarbonate.then we called it PC. This chair is also known as the Fishback Chair, Chanel Chair,  or Phoenix Chair at the party rentals and event planning industry.  This chair is widely used for luxury weddings and party rentals. Qingdao Blossom Furnishings is one manufactuer of resin double fishes chairs, MOQ is 300 pieces.
Resin Double Fishes Chairs Feature
Special structure to ensure that the installation is simple, strong, fitting standard
Save time and money by reduced maintenance time
UV protected, Antistatic treatment is not easy to dirty
You can choose different packing methods .for example, assembly, and knockdown.
Perfect for indoor and outdoor events.
Durably constructed to hold 400kgs
No sanding, repainting or staining needed. So no odor of paint, more environment-friendly.
Stacks or KD chairs provide for better warehouse management, freight savings, and more efficient delivery.
Description
We produce more than 9800 pieces of resin double fishes chair monthly now. The  Product Size of Resin
Double Fishes Chairs as following our resin ghost chairs are with the same size as following: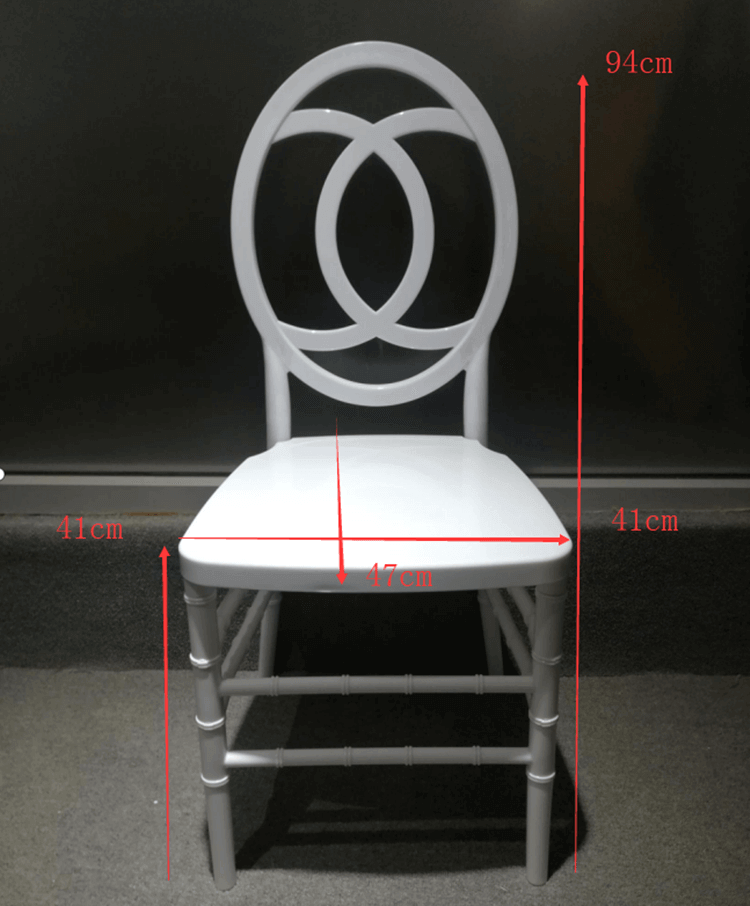 Resin Double Fishes Chairs Color
We carry a large variety of colors but the most popular are: Gold, white, silver, clear, black. these colors are very
popular in the wedding and party rentals.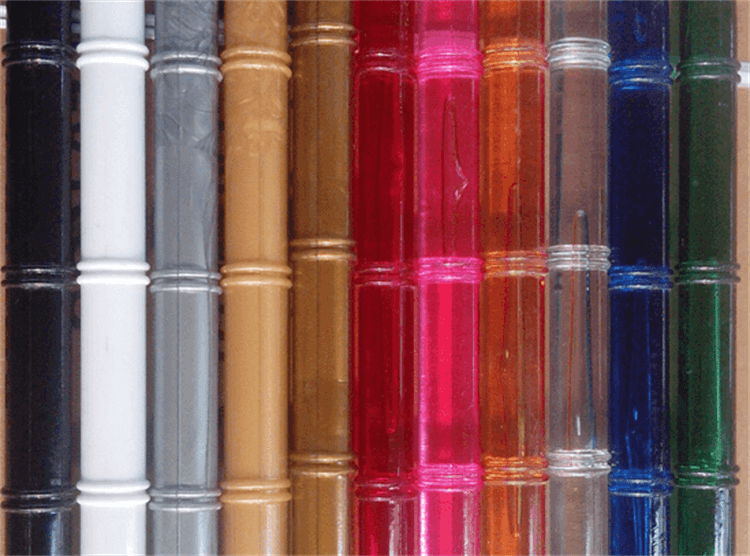 Product of resin clear wedding chairs detail
1. The back features beauty, stronger .with the layer and stereoscopic feeling.
This back of the chair is designed according to the world luxury brand" Chanel" to make the chair more luxurious.
But there is no worry about the copyright.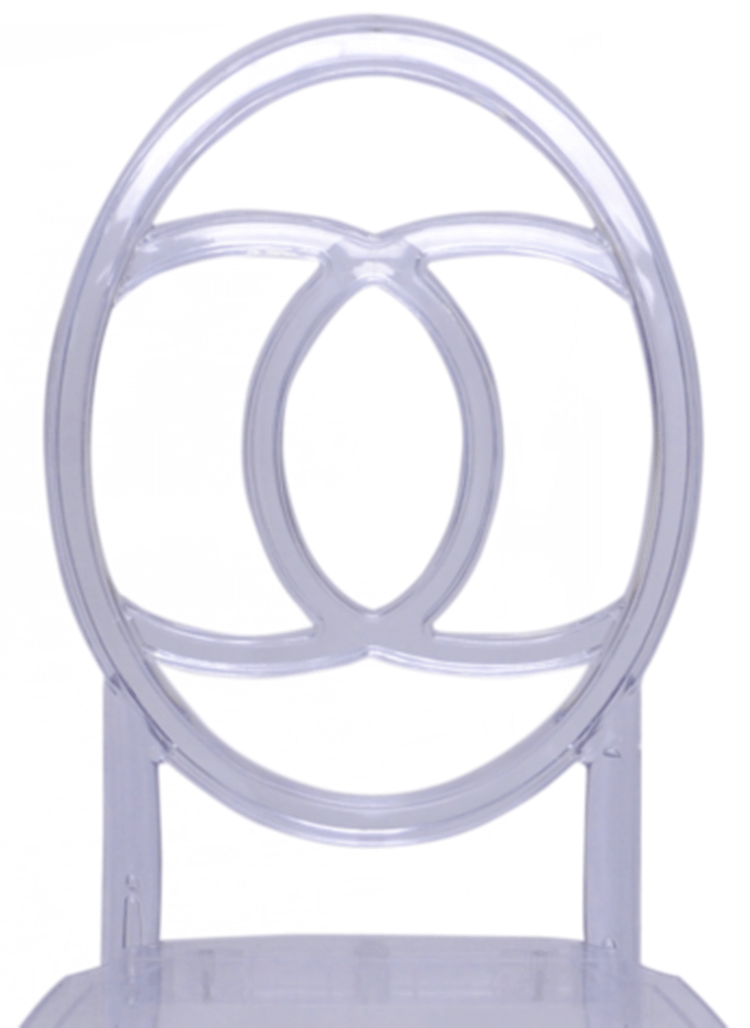 2. Our resin double fishes chairs are made of Japan MITSUBISHI raw materials so can ensure good transparency,
and toughness. not fragile, fewer air bubbles.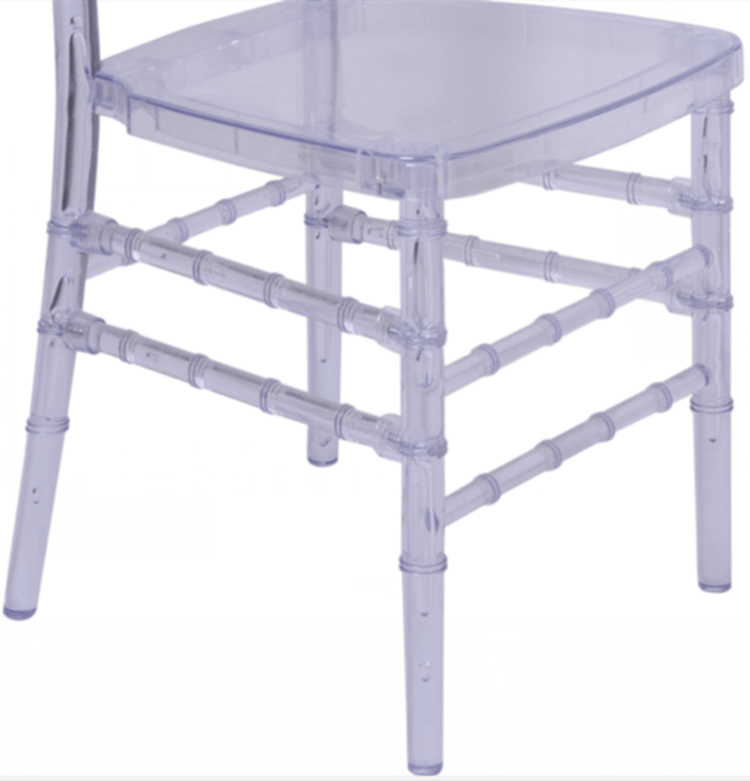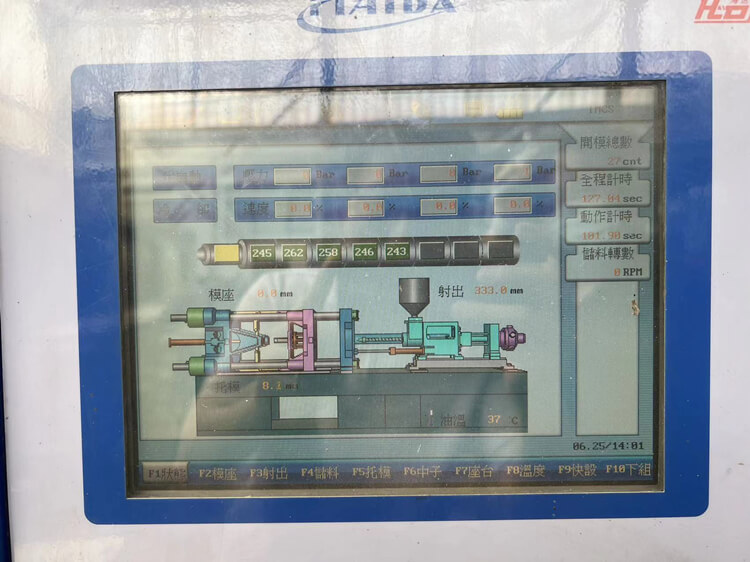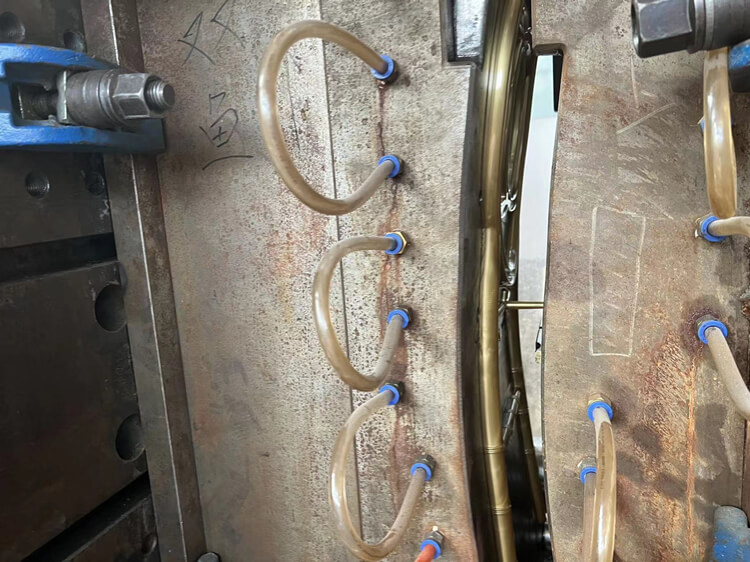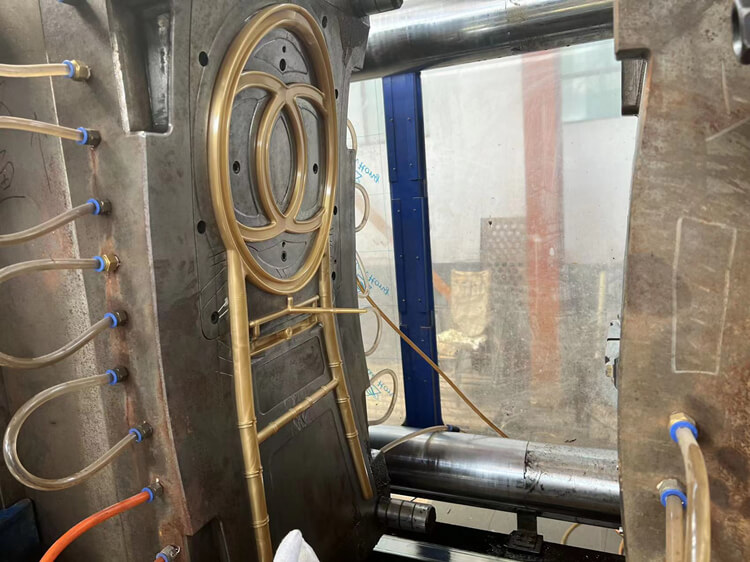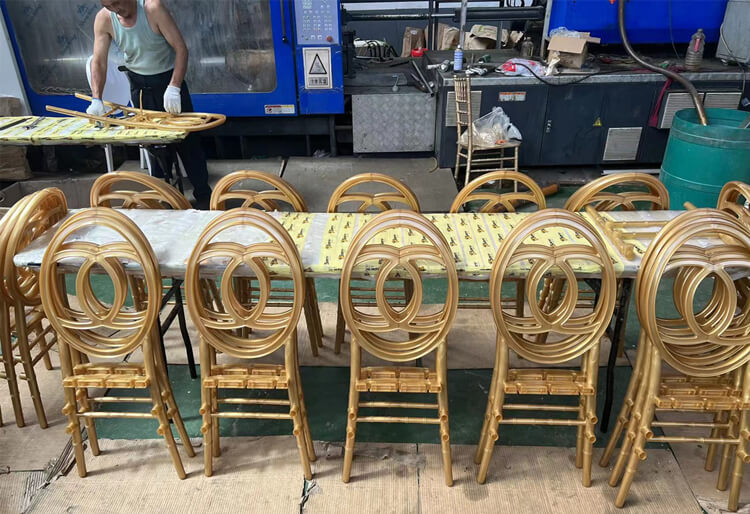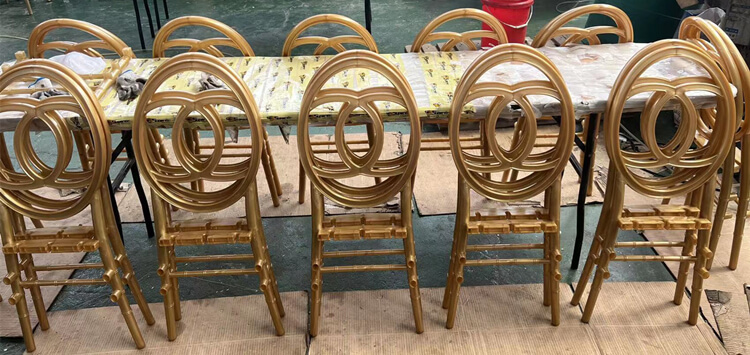 We adopt the most advanced machine, automatic absorbing material, automatic molding, our resin double
fishes chair foreleg production, by professional workers, was slightly trimmed, you can enter the next assembly step.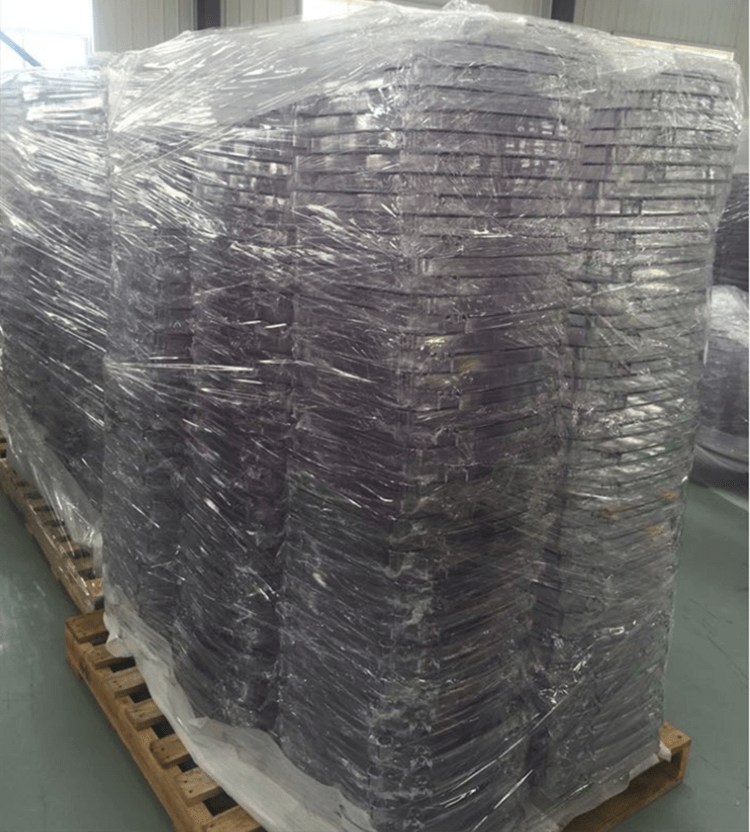 And the back legs with back produced by machine then become a whole part directly. so that will be stronger .and
also they will be packed with pe foam, in order to avoid any dirty and no scratched. Also, we keeping more than 3000
pieces of clear Chiavari wedding plastic clear chairs in stock. Sometimes we call these chairs " cross back clear
event resin chairs" as well.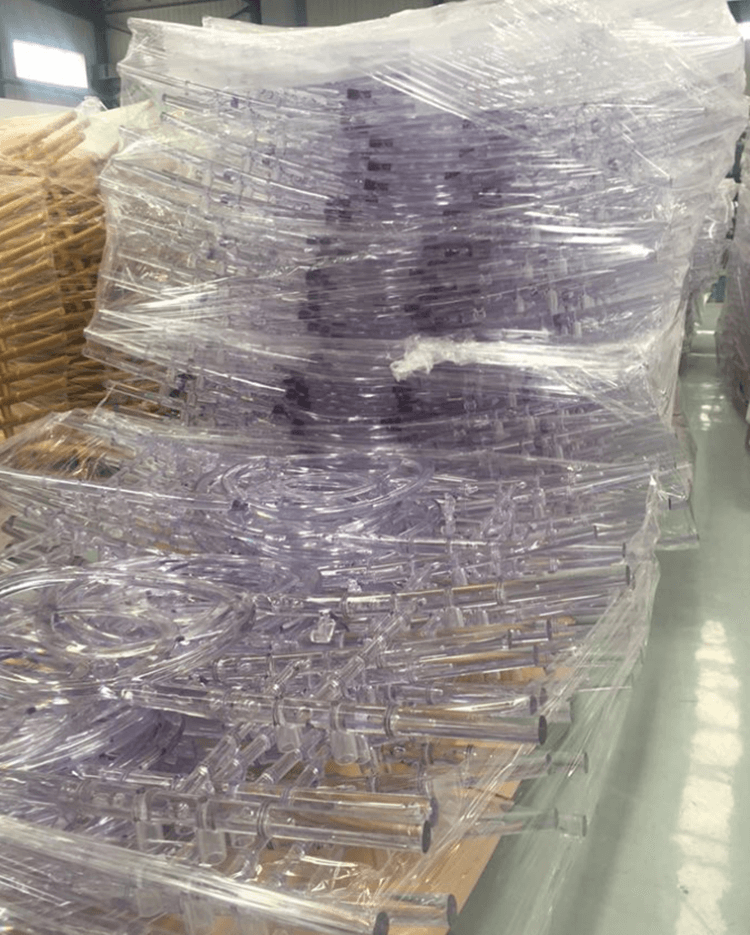 After production, our QC will check the quality. If not passed our standard will be destroyed. Before packing, we will
assemble some chairs to check the quality. Because we want our customers could assemble chairs with no problem.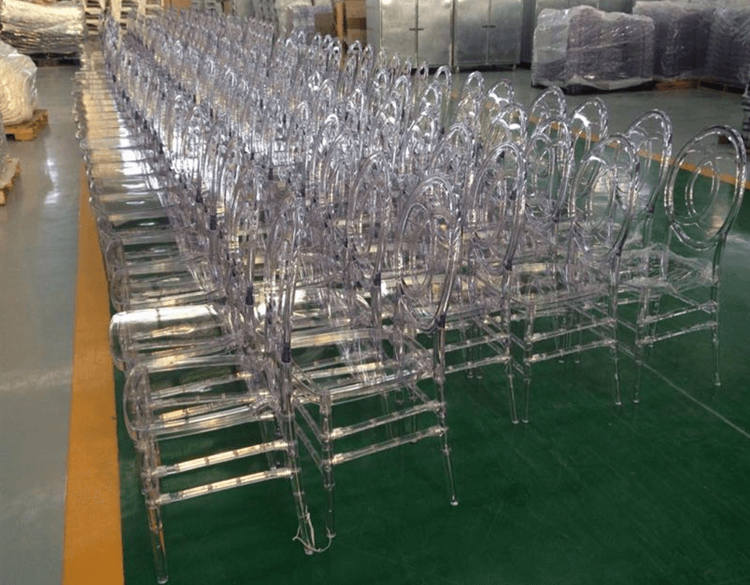 Then we will pack chairs with bubble bags and 5 layers of hard cartons. the packing ways are the same as the resin Phoneix
chairs and resin tiffany chairs. The Scenario shows resin double fishes chairs. The Chair is a perfect fit for many
event themes and color schemes due to its versatile design.
Package of our resin chairs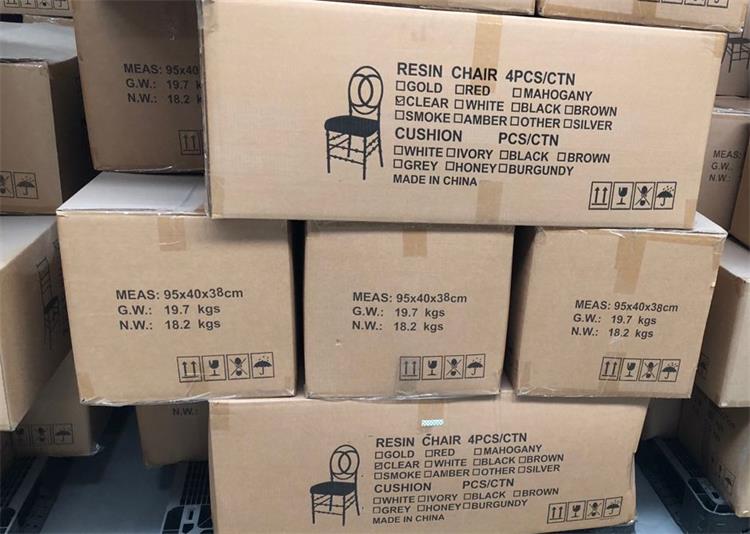 Galley of our resin ghost chairs, our resin double fishes chairs using popular in American wedding parties.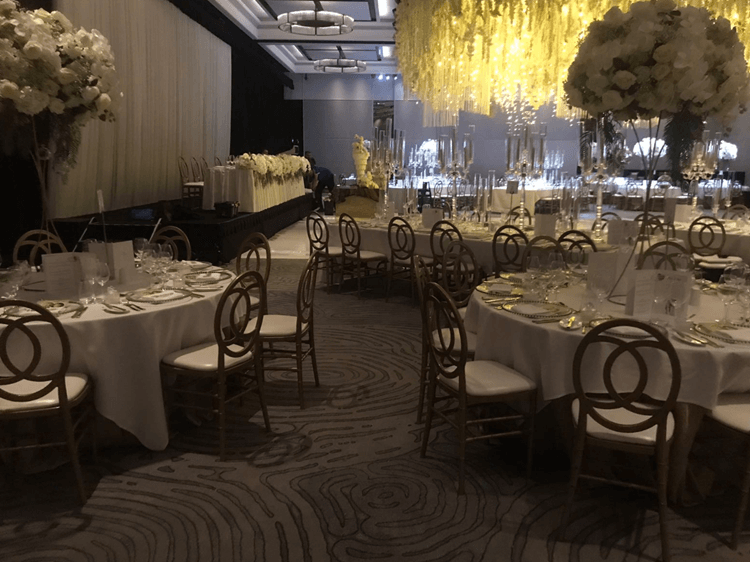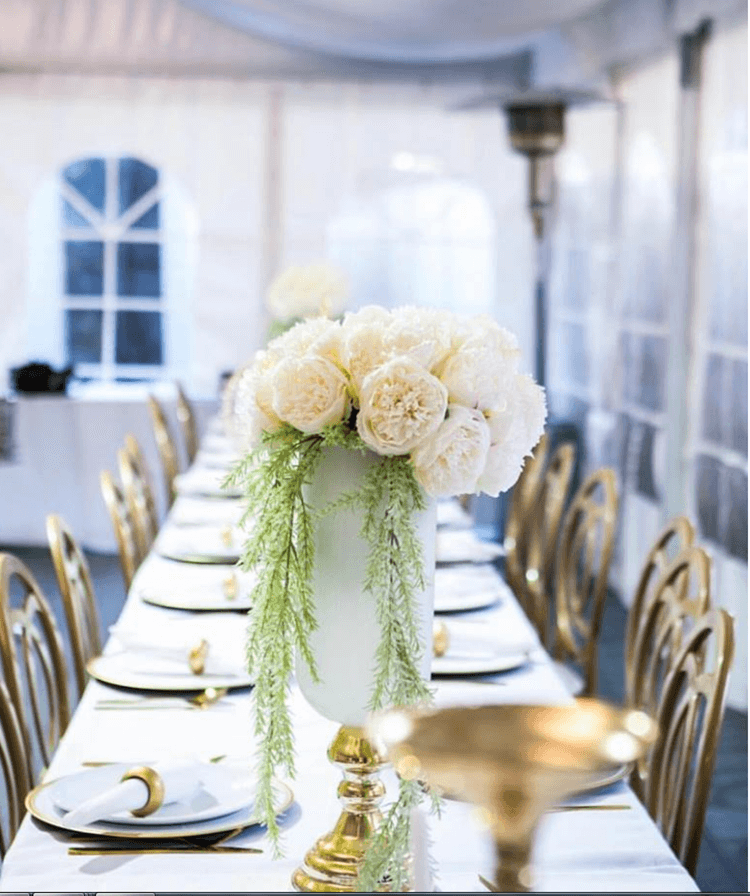 Love them, asking for the pricing, please