Chameleon Chair C
In Wedding products market, Stainless Steel Dining Chairs Wholesale is very popular from 2001, we can produce more than 1o designs of stainless steel dining chairs, also we can make the steel chairs depend on your designs.  Widely using in restaurant and wedding party rentals, hotel, events place. Our stainless Steel Chairs made of durable and strong #201 stainless steel tube.
Main Features of Chameleon Chair C
1. Supply ability: More than 9000 pieces monthly
2. Stackable or not: Both of un-stackable or stackable depend on customer
3. Warranty period: 2 years
4. Color Options: Gold, white, black, yellow, green, Rose Golden.
5. Seat cushion: 35-40 density spongy
6. Finishing: Chrome finished
7. Weight: Around 6.8 kgs
8. UV stable and anti-aging
9. standard material: UK(BS5852) and US(CA117)
10. Bearing: More than 500 kgs
11. Stainless steel + cover( PU/Velvet)
12. Pass SGS quality inspection
13. MQO: 200 Pieces, sample order is accept
Description
Stainless Steel Dining Chairs Wholesale from Qingdao Blossom furnishings, we do business for Stainless Steel
Dining Chairs Wholesale from 1998 and our products are most popular over the world.
Let us show you are the details of our Stainless Steel Dining Chairs Wholesale as well following:
Firstly, please check the following nice pictures from different points of view, these gold chameleon chairs, we can
make no-stack able, also we can produce as the second line, stack-able. If you like original design, you can choose
the first line, if you like to save the space, or easy for transportation, you can choose stack ones as well.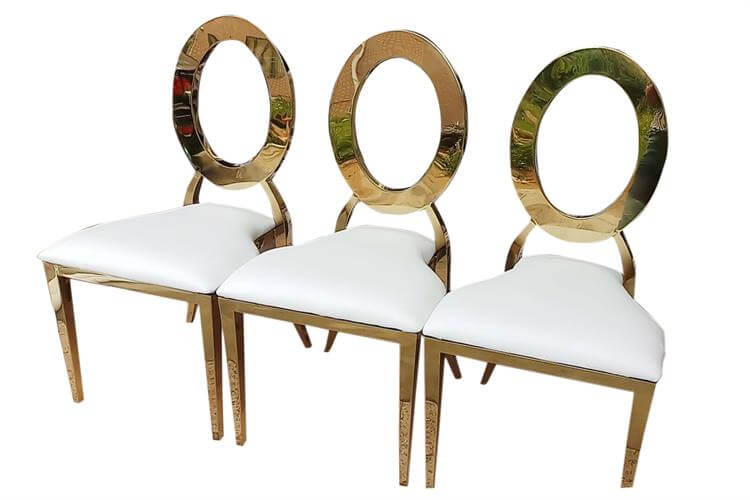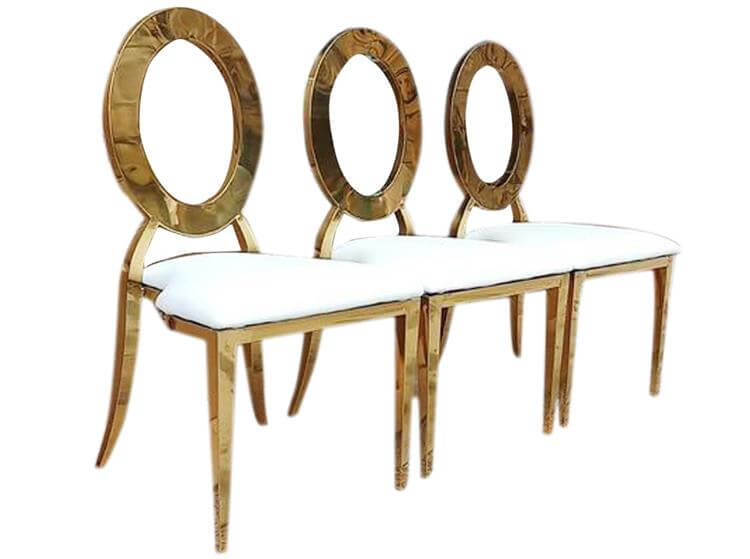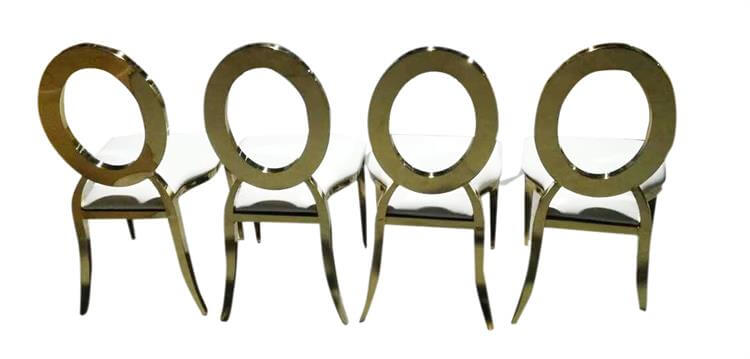 Normally all the stainless steel chairs including Chameleon Chair 1 production processing is very similar as following:
1. Cutting material
2.Welding
3. Polished
4. Polishing
5. Packing cleaning
6.Gold plating
Regarding the cushion pads, we have the following processing:
1. Cutting plywood boards
2. Cutting sponge
3. Cutting fabric or leather
4. Seat Back Installation
5. Assemble seats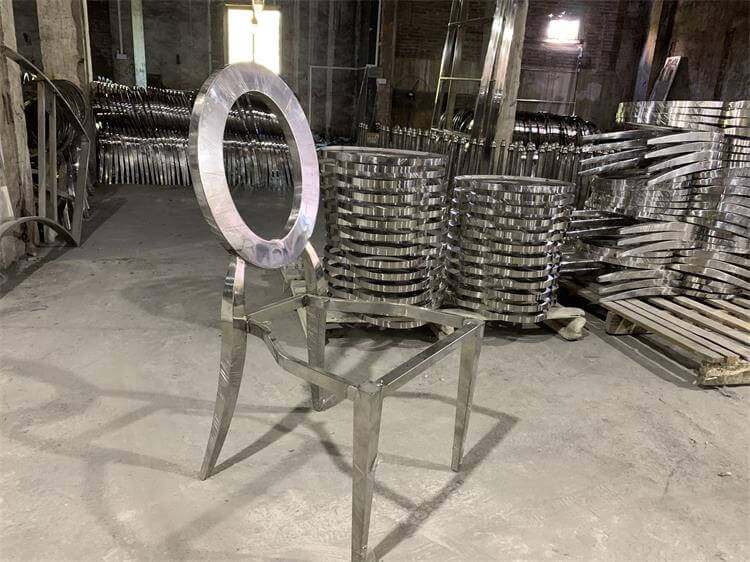 These pictures show very nice surface of the chairs, including the connecting parts, we do very well polishing work.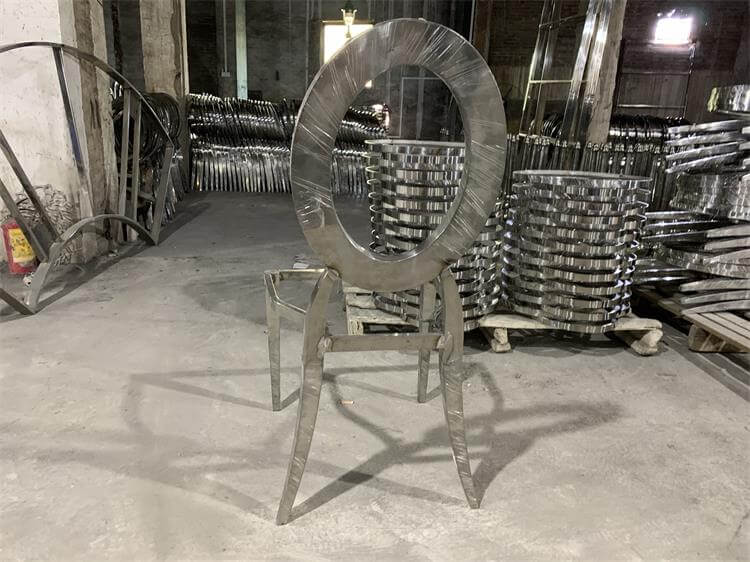 From the very closed pictures, you can see Stainless Steel Dining Chairs Wholesale very clear.
We use full welding for the stainless construction, so ensure the strong for chairs, the thickness of material is 
1.0 mm, and our worker polish all around the chairs very smooth. So the next step, plating. We can do gold, silver,
and white colors.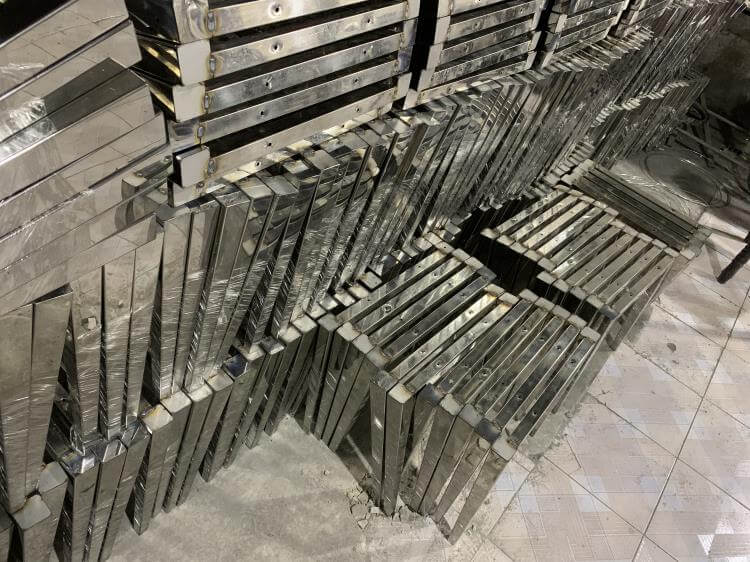 We pay more attention to the quality control including the following items:
1. Strict and correct size, we use computer control machines to cut material, so we can ensure exactly size.
2. Perfect welding works to ensure the strong construction.
3. Skilled polishing work to make all the corner and space smooth.
4. Balanced plating work to make all the chairs with correct colors.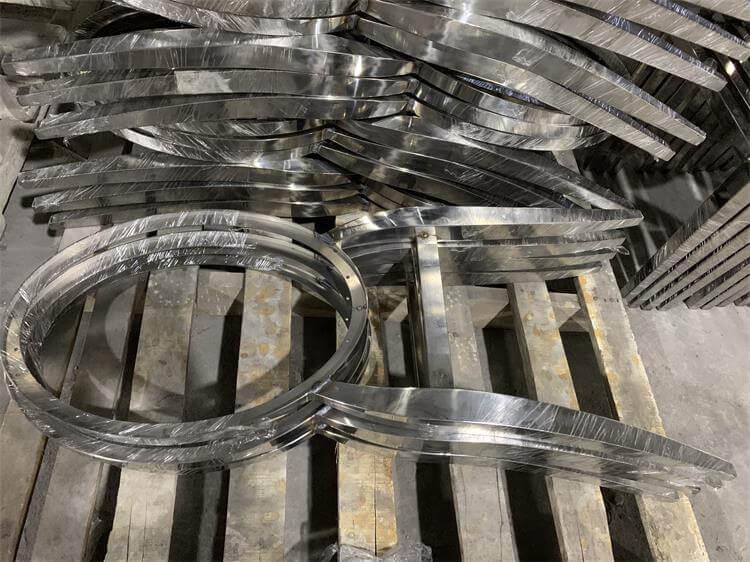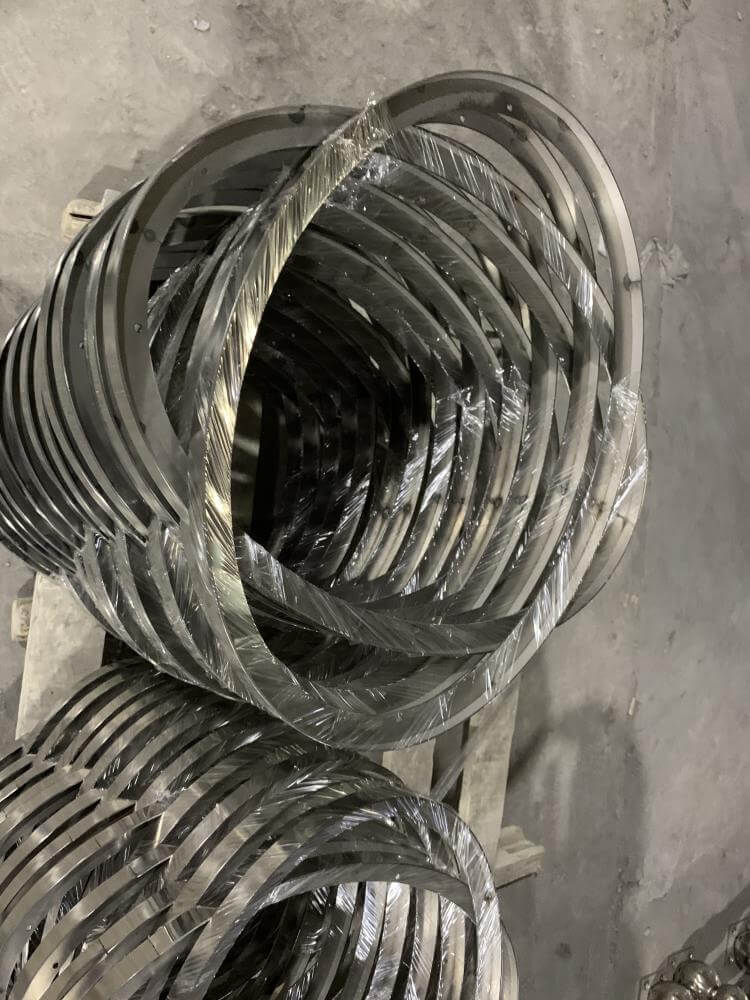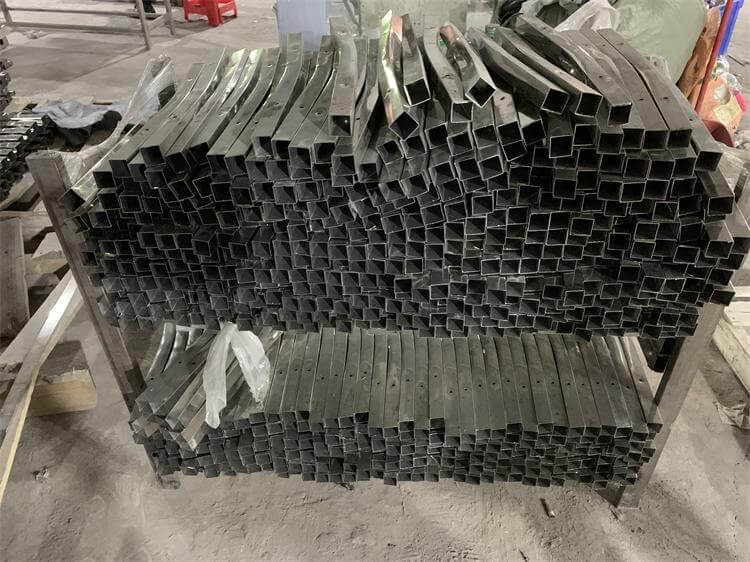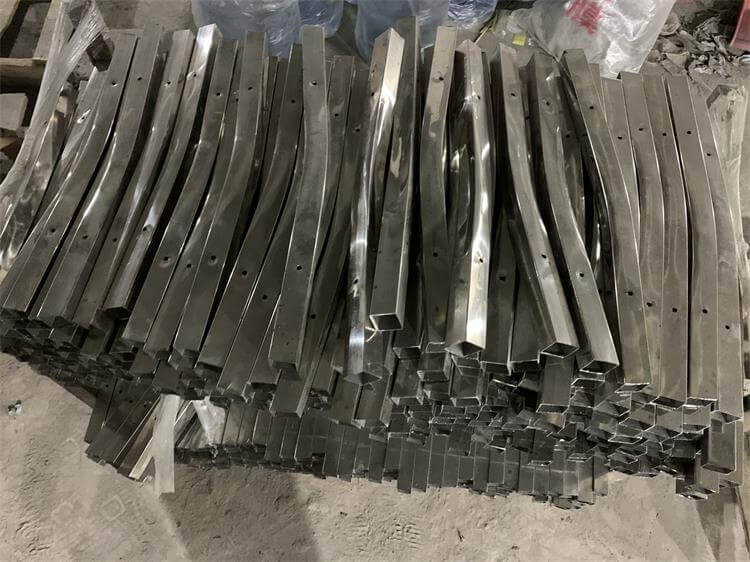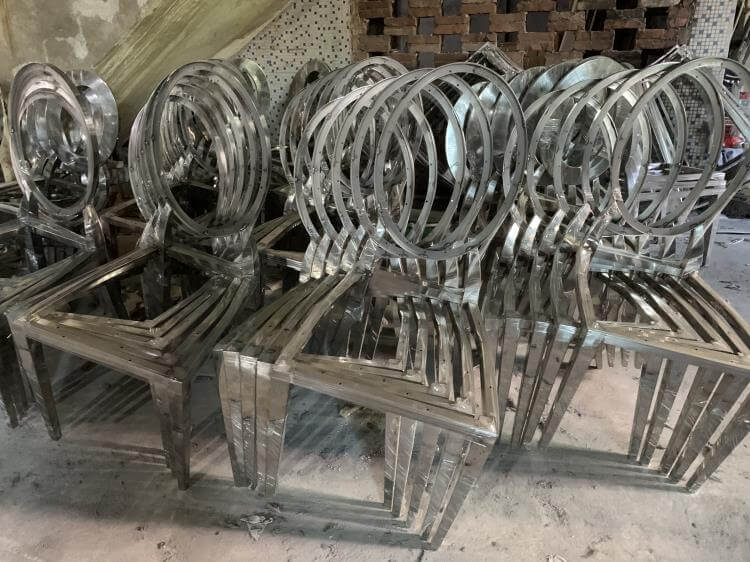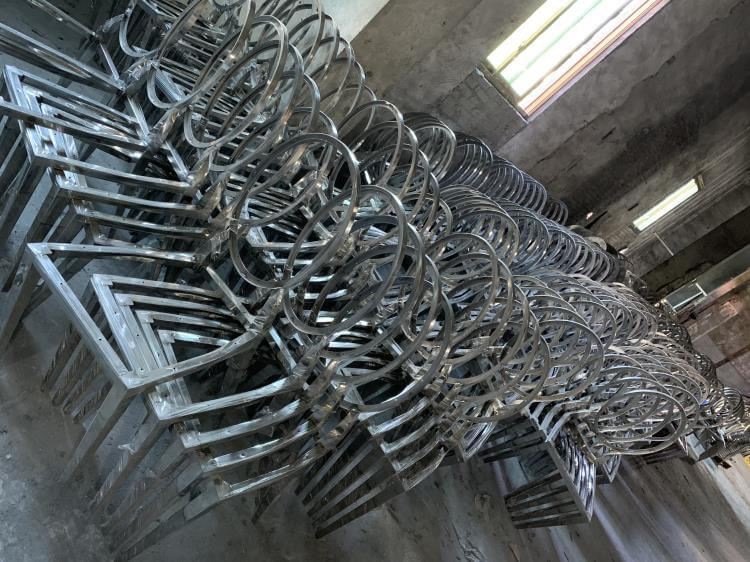 Loading quantity:
Un-stackable chairs and stackable chairs are same
350 pieces one 20 ft container, 750 pieces one 40 ft HQ container