Vintage Rattan Folding Chair
Qingdao Blossom Furniture is a rattan folding garden chairs factory in China. This series is mainly made of handmade round natural rattan or rattan and FAS-grade wood. It can also be made of natural rattan and steel. Natural color is one of the best-selling colors. Other colors can be customized according to customer requirements. French rattan weddings use airy and breathable octagonal mesh fabric, made of well-treated natural rattan or synthetic rattan. It is made by machine and hand. The long-lasting connection between the rattan webbing and the main structure is the crystallization of years of wisdom of life-long craftsmen.
Rattan Folding Garden Chair Feature
Mainframe: finger-jointed solid wood or agate rattan or a combination of both for best results
The gentle combination of modern Nordic design and traditional Chinese craftsmanship
Different colors to choose
MOQ: 200 Pieces
Description
Our vintage rattan folding chair is made of imported beech wood, which is not only strong and durable.
And the texture is hard, the service life is strong, and the abrasion resistance is strong. By nature
Indonesia imported rattan, hand-woven through more than ten processes, with a smooth surface.
Vintage Rattan Folding Chair Dimension
Manual measurement is different from batches, and there will be errors in size. Please refer to the actual size received.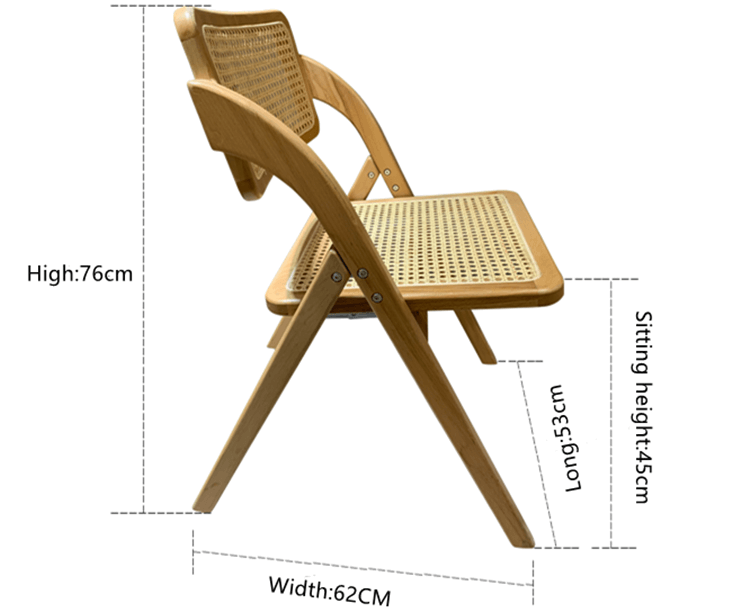 Folding Storage Saves Space
The compact figure does not occupy space, foldable storage saves space, open and ready to use.
It takes only a step to fold easily. Effortless and effortless, even small women can use it easily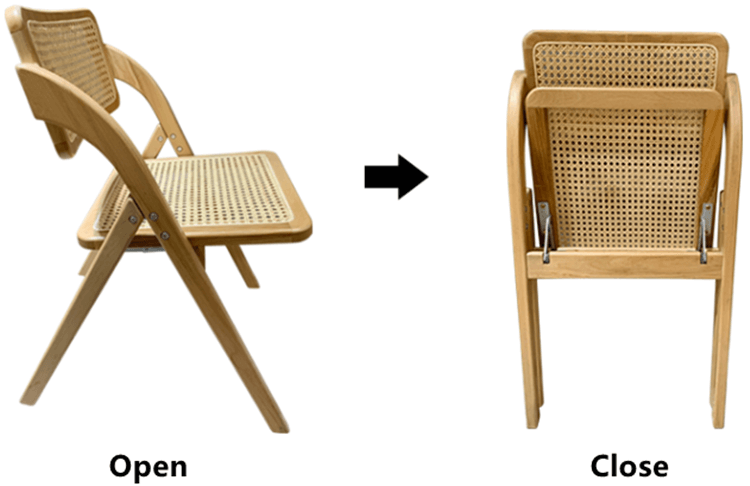 Natural rattan is added to the back and seat of this folding chair, making it an attractive seating solution
for additional guests. Natural beechwood is comfortable, light, and durable. Simply fold it up for easy and
space-saving storage.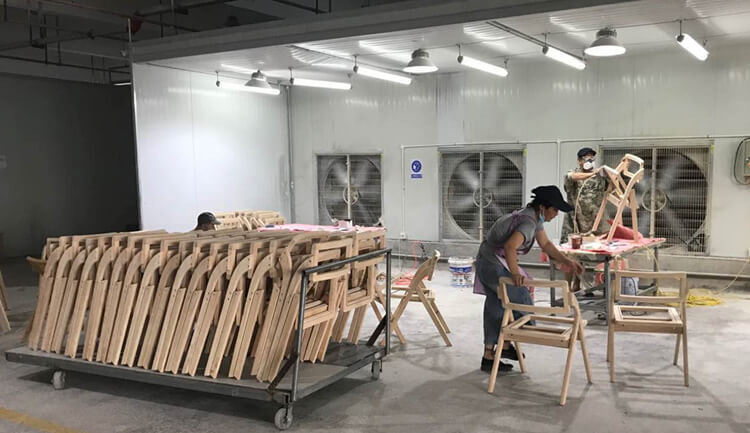 Due to the folding design, the chair can be easily stowed when not in use. This chair is made of solid wood
frame and hand-woven rattan back, very suitable for dining chairs, dressing chairs, etc.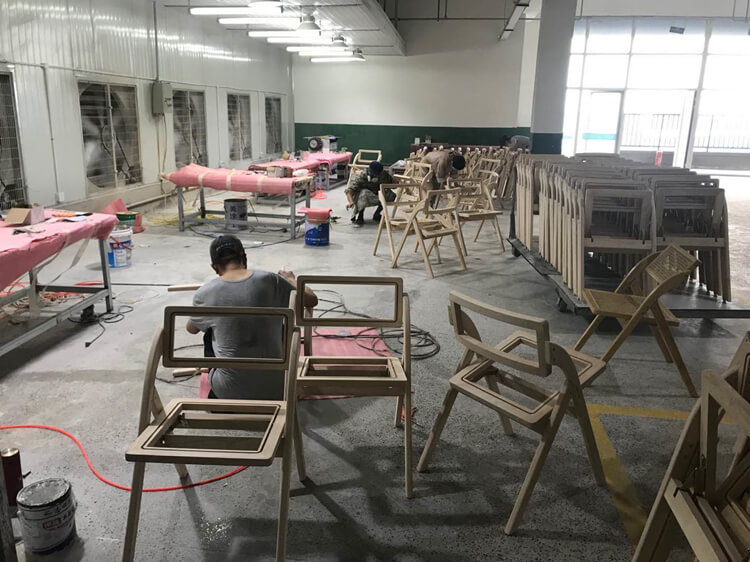 Due to the natural materials used, fine fibers may appear on the woven back and back of the chair, which
can be easily trimmed.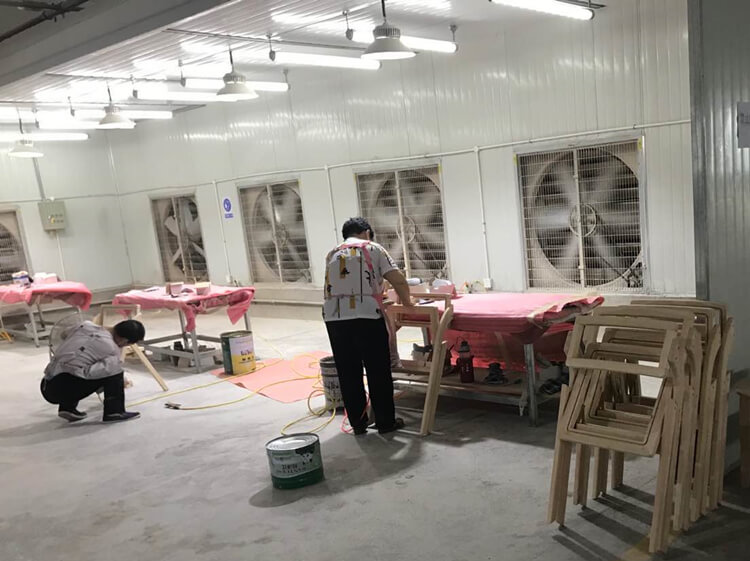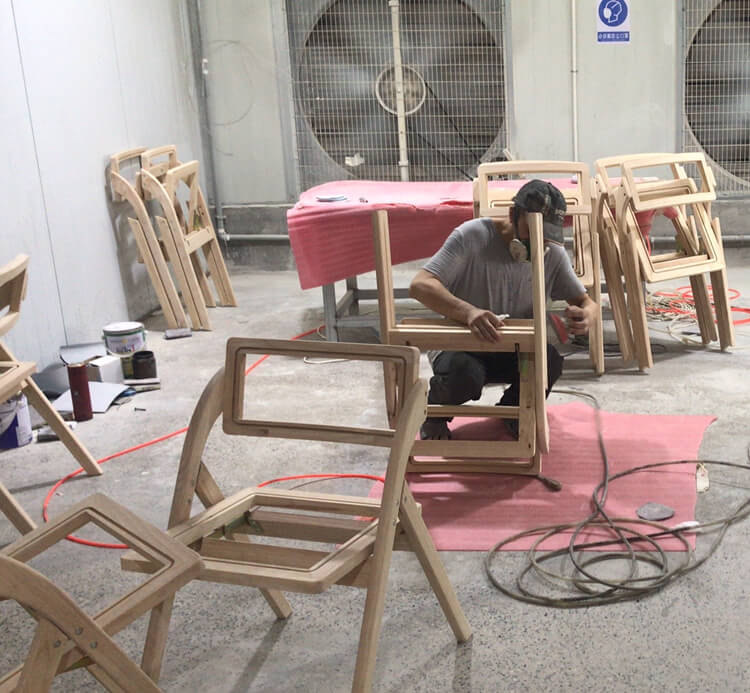 The worker polishes the chair in the workshop. When polishing, our workers will also wear masks to
prevent sawdust from entering the lungs.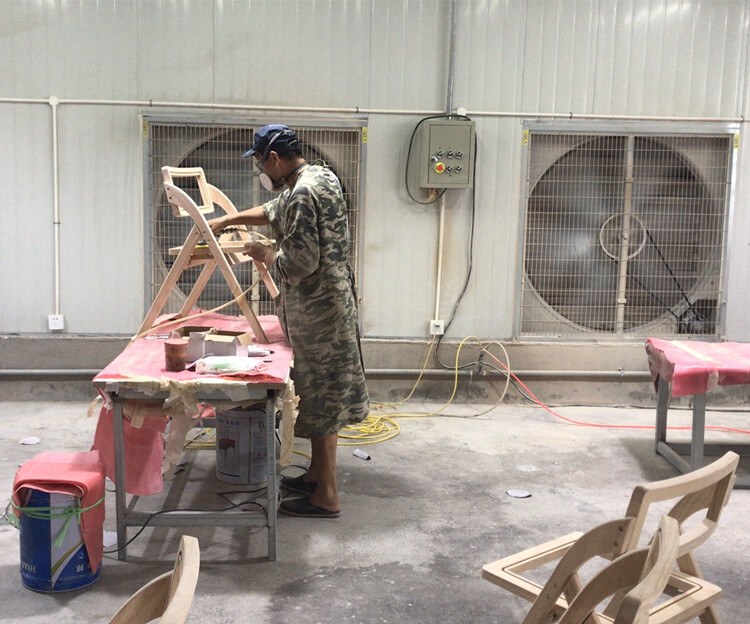 The chair has a foldable design and contrast-colored woven rattan seat and movable backrest. You can avoid
scratching the floor because there are foot pads on your legs.
Our rattan folding chairs are not only widely used in hotels, cafes, balconies, terraces, sunrooms,
but also living rooms, bedrooms, gardens, villas, swimming pools, leisure occasions, etc.
This step is to paint the chair. Our workers wear masks when they spray paint. Although the paint we use
is non-toxic. But for the health of workers, we still choose to let them carry it.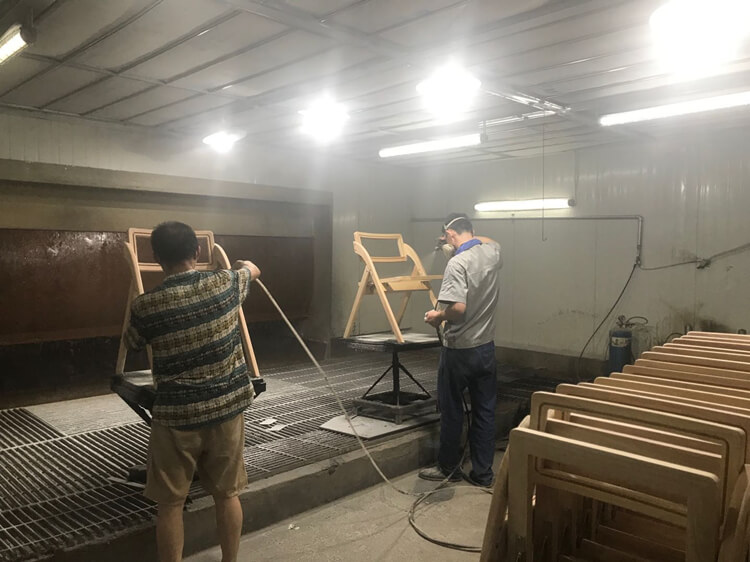 After painting, the folding chairs will be placed here for drying. After the paint is dry, we will weave the
rattan backrest and rattan cushion.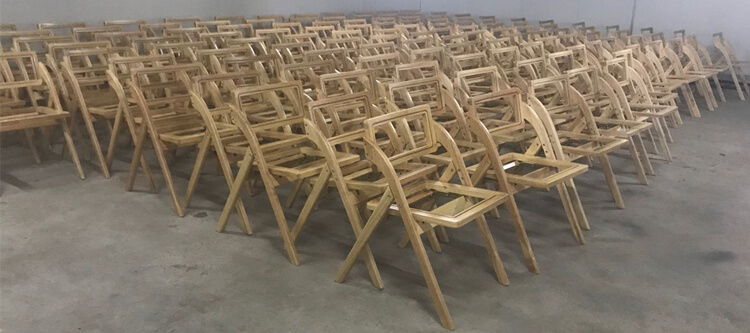 Packaging and shipping
Standard export package
1. Thick inner bubble
2. Outer carton
3. Conical protective foam and corrugated cardboard packaging