Resin Chameleon Chairs
This resin chameleon chair is evolved according to the style of metal chair. We use imported resin to produce this chair. The material is lighter, and it can also be made into disassembly style. At the same time, it can produce transparent color, with more extensive use. The production speed of resin chair is fast, and the material can be recycled, which greatly saves the waiting time of customers. At present, we can produce more than 300000 chairs a month, and this chair can also produce more than 10000 chairs a month.
1.  Packing style and packing size: 4pcs/ctn,92.5*42.5*29cm
2. Single Chair weight: 4.7kgs/pcs
3. Chair size: D40*W41*H93.5*SH45cm
4. HS code : 9401809099
5. Can be knock-down or assemble already
6. Quality Warranty: 40 months
7. Production ability: 16000 Piece/Pieces per Month
8. No impurities, wear; blow molding, durable.
9. chair easy to bend for using the recycle raw material.
10. MOQ:  300 pieces
11. Production time: 3 to 4 weeks
Wholesale PC resin chameleon style stackable transparent acrylic crystal wedding chairs
Description
As one Wedding Chair Company in China, we are not only producing wooden events chairs, but also we producing
resin event chairs too. Our Wedding Chair Company producing Resin Chameleon Chairs as same as the design of
chameleon chair wholesale in metal material as well.
Details of our Resin Chameleon Chairs:
We have the mold of the resin chameleon chair, because one of our wholesaler customers is willing to sell this new
product. At present, the more popular colors are gold and transparent. You can see from the picture below that they
are basically the same as the metal style, which gives the wedding company a wider choice.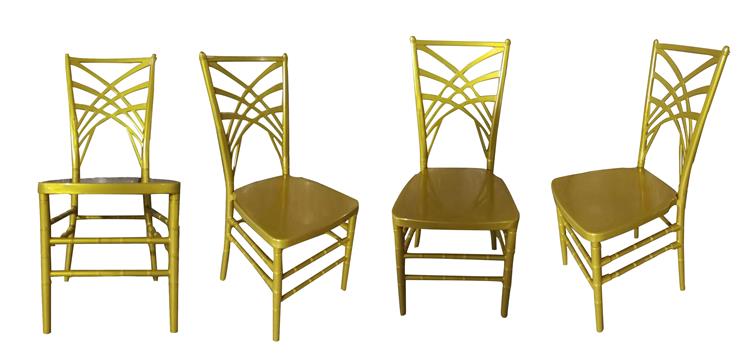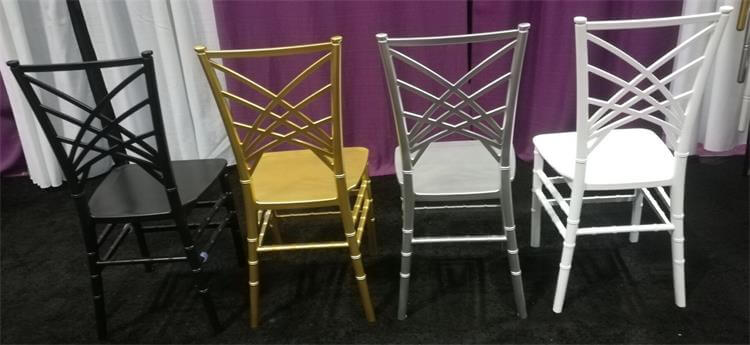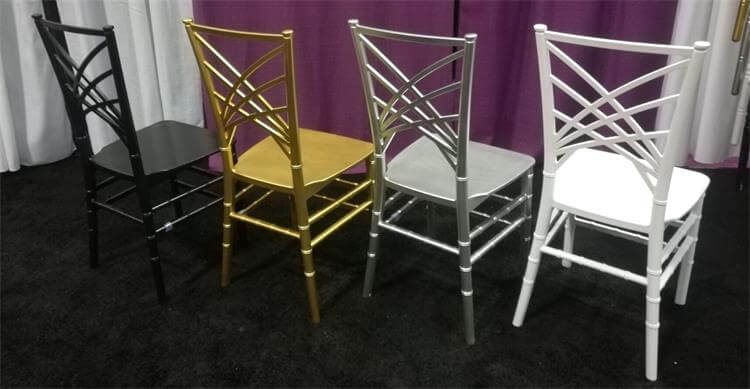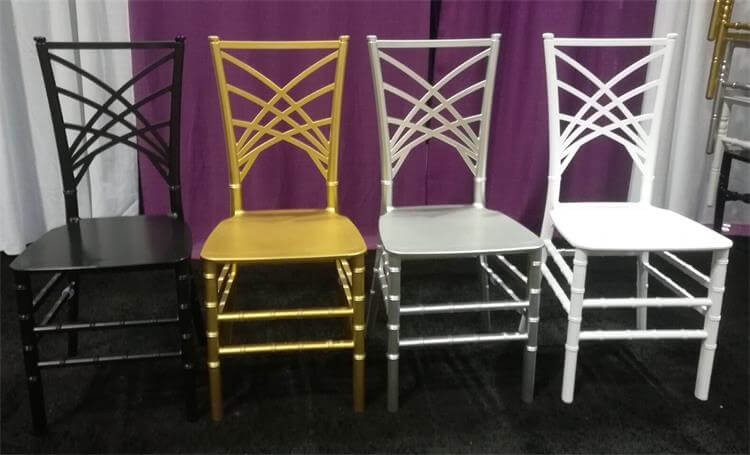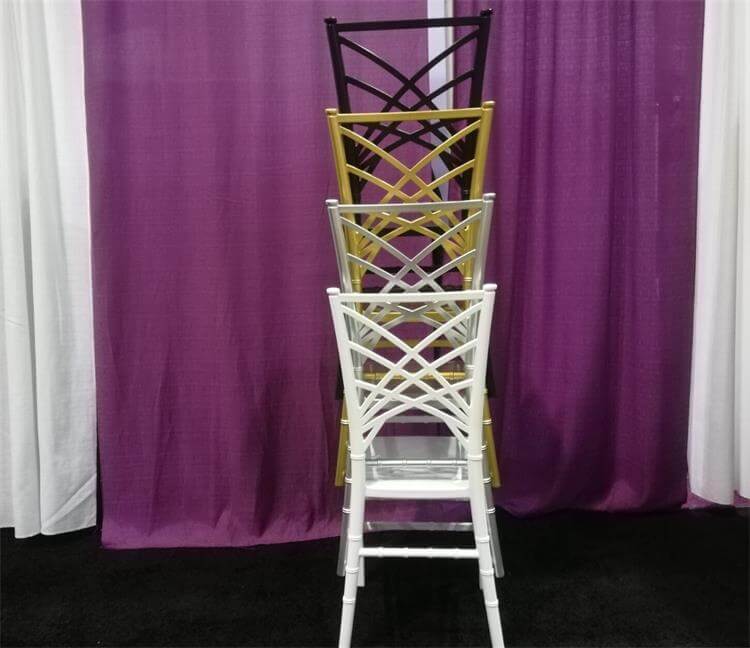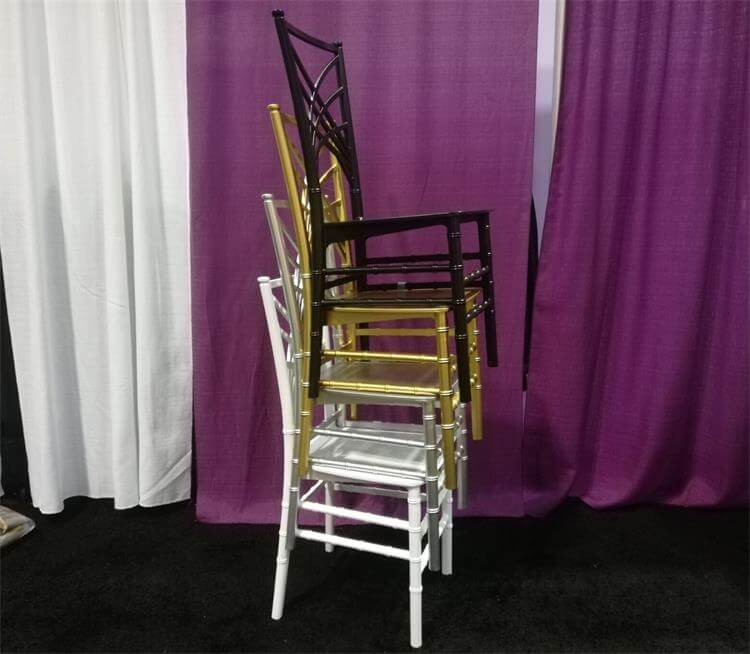 At present, we have two production processes, one is to directly produce the color of the original resin, the other is to
first produce the hairy embryo of the resin chair, and then we spray through our spray line, so that the color will be
diversified to meet the different needs of customers.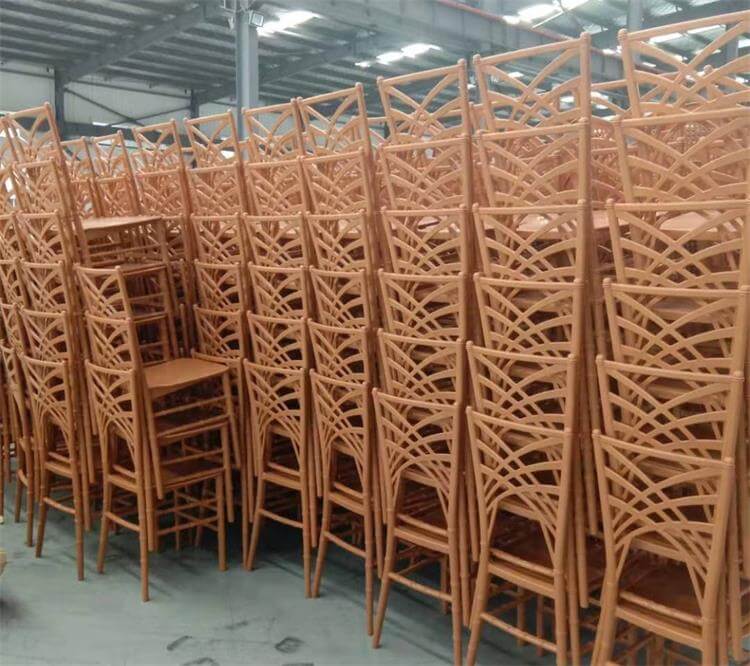 Now, the demand of our resin chameleon chair is growing, among which the order of golden chair accounts for more
than 60% of the total quantity. In the following pictures, you can see the white embryo of the chair, and the
subsequent painting work to be done. After all painting is finished, you can see the beautiful finished product. We
usually deliver the goods within half a month after receiving the deposit from the customer.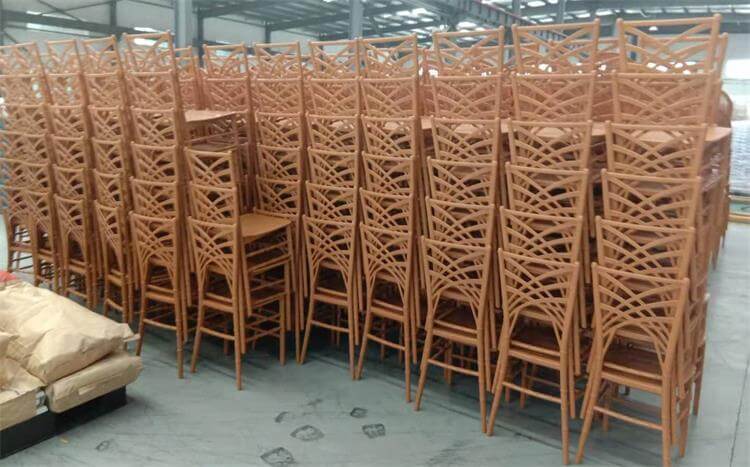 These chairs can't be disassembled, and those chairs at the beginning of the article can be disassembled. Please note
that we can produce two kinds of chairs that can be disassembled and can't be disassembled. When placing an order,
please pay attention to your specific requirements to avoid mistakes.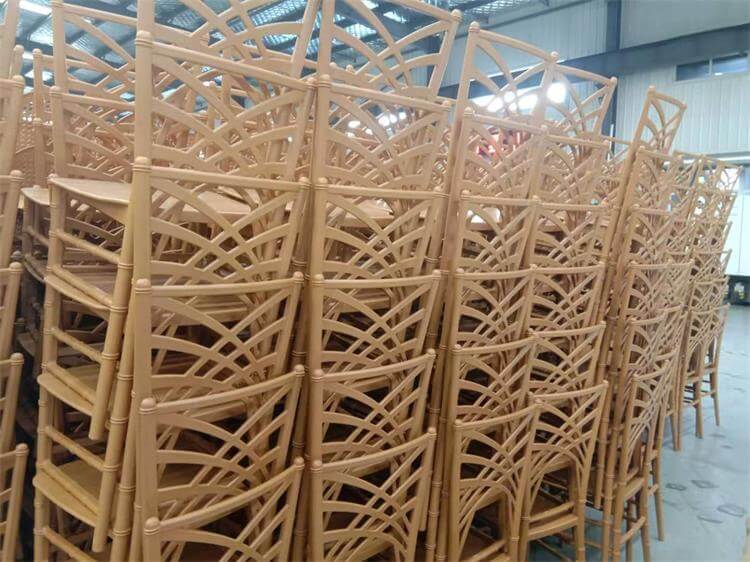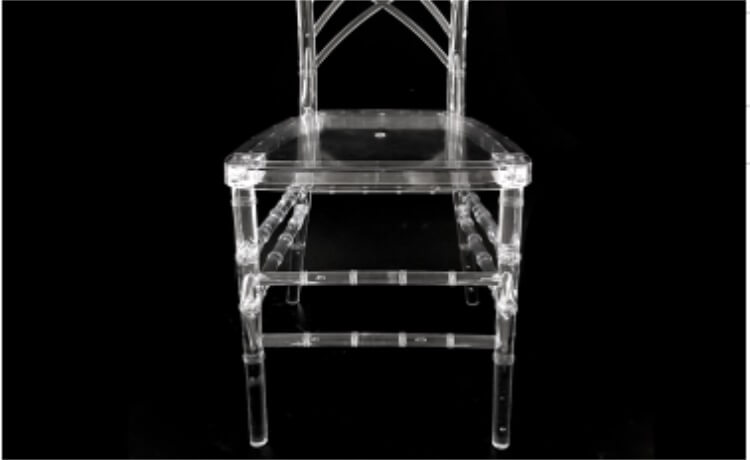 Please note that the transparent style below can be disassembled and assembled. The style is the same.