Wooden Dining Chair and Table Manufacturer
Qingdao Blossom Furnishings Limited is a dining chair factory in China.As a wooden dining chair and table manufacturer,we have many kinds of dining chair and table,we have lowest price and high quality.These wooden dining chairs and dining tables are simple, stylish and minimalist style, adding elegance and warmth to your space.
Wooden Dining Chair and Table Feature
Sturdy hardwood provides long-lasting structure
High backrest and large base for comfortable sitting
The stains are mixed in small batches to ensure the highest quality
Easy to assemble
Includes 1 table and 4 chairs
Description
The wooden dining chair and table has smoky wood grain details and smoky black ash finish. The
trapezoid-backed chair with upholstered seats exudes a rustic style, while the U-shaped metal legs on
the tables and benches add a touch of modernity.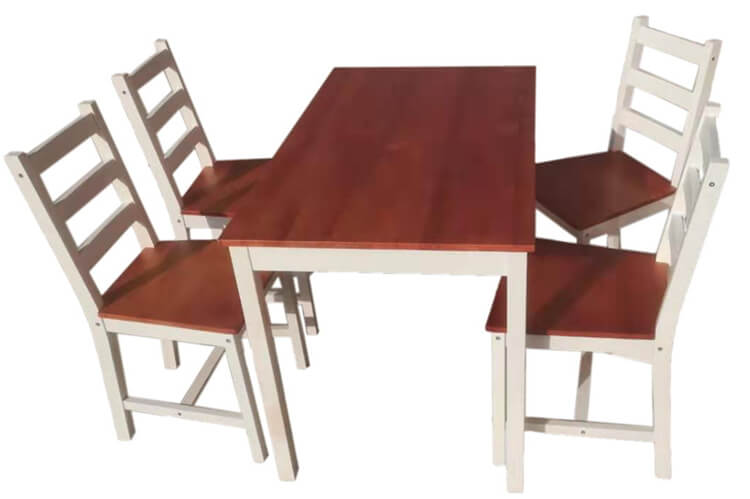 This dining chair is made of solid wood and has been carefully designed with a special-shaped seat and
a gently inclined backrest, which perfectly combines comfort and fashion.Our dining chair can also be
equipped with different soft cushions, so that even if you sit on it for a long time, you will feel very comfortable.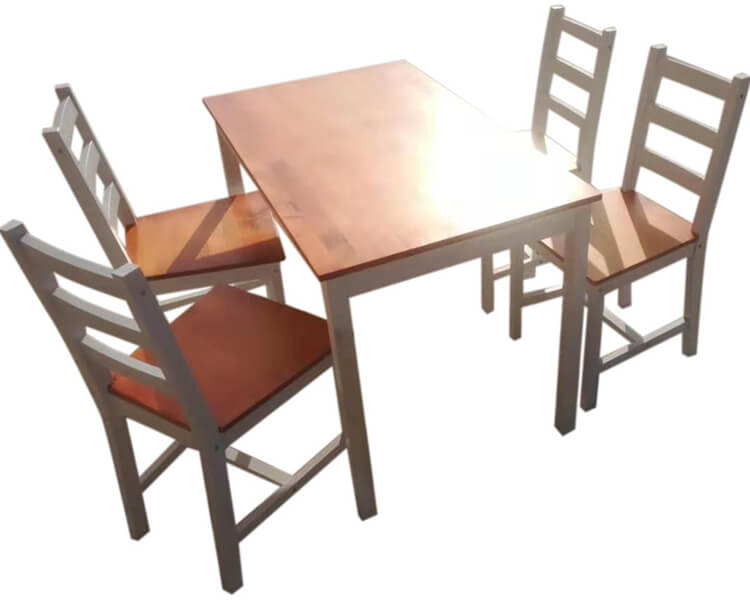 The rich wood grain gives this wooden dining chair and table a subtle appearance, which can complement
any home decoration.The whole process was carefully completed, and even the same beautiful stains were
used on the underside.We can make chairs and tables of different colors. If you have a color you like,
you can provide us with samples.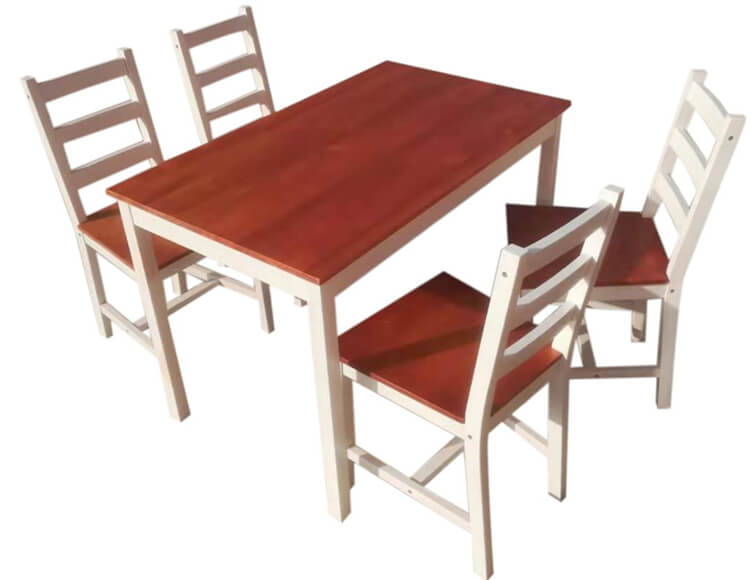 These chairs are made of strong hardwood and are designed to add luster to your space. Not only the high
backrest and spacious seat provide you with a comfortable seat. And the warm feeling makes friends and family
like to gather in the breakfast corner or dining area.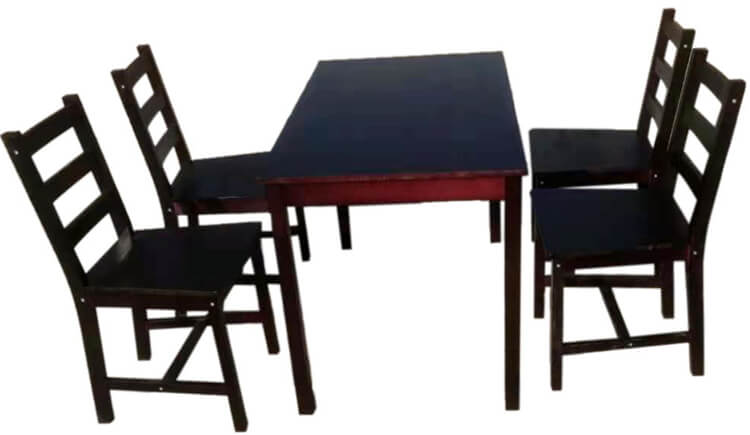 This set of dining tables provides an excellent space and social activities for your friends and family not only
to gather during meals. And the kitchen table group includes a rectangular kitchen table and a magnificent
charming dining chair. Finally, the table set can be assembled in a few minutes to ensure easy assembly.