Bar Tables and Bar Chairs
The 36-inch white oak and tin inlaid round dining table modern steel base is a variation of our Sunrise base, which serves as the base of the round dining table. Urban White Oak uses a white finish and unique tin filling, emphasizing casual and refined feeling, begging you to touch and enjoy. The pedestal table brings the family together for dinner, and the pesky table legs do not get in the way. Gather together and catch up with relatives. Plan a family vacation. Carve a turkey. Urban hardwood means that the wood is fancy and it is environmentally friendly. Experts, American craftsmanship means that it is the heirloom of tomorrow.
Bar Tables & Chairs Feature
Round stools are perfect for your kitchen or bar
Solid color stools can easily match your decor
Footrest provides a comfortable sitting position
Wooden stools add timeless charm
The classic look blends easily into many types of rustic, traditional, and contemporary environments
No assembly required, works out of the box
Versatile design for home or commercial use
Description
These round bar tables and chairs combine industrial cross-legs and a smooth modern round tabletop.
Made of real reclaimed barn wood, with an environmentally friendly, VOC-free finish, you can rest
assured that using reclaimed barn wood is not only green but will not bring any toxins into your home!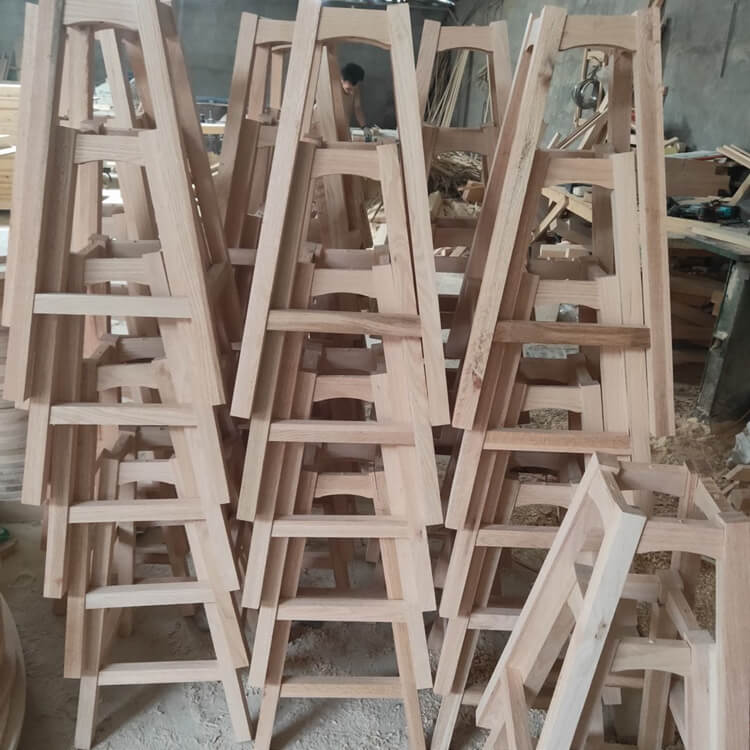 This wood counter bar stool is perfect for your kitchen or bar. Designed in a solid color with a rounded top
set on four legs, this wooden counter stool is a must-have in your home. The footrest below provides a
comfortable sitting position while enjoying a drink or meal on the counter.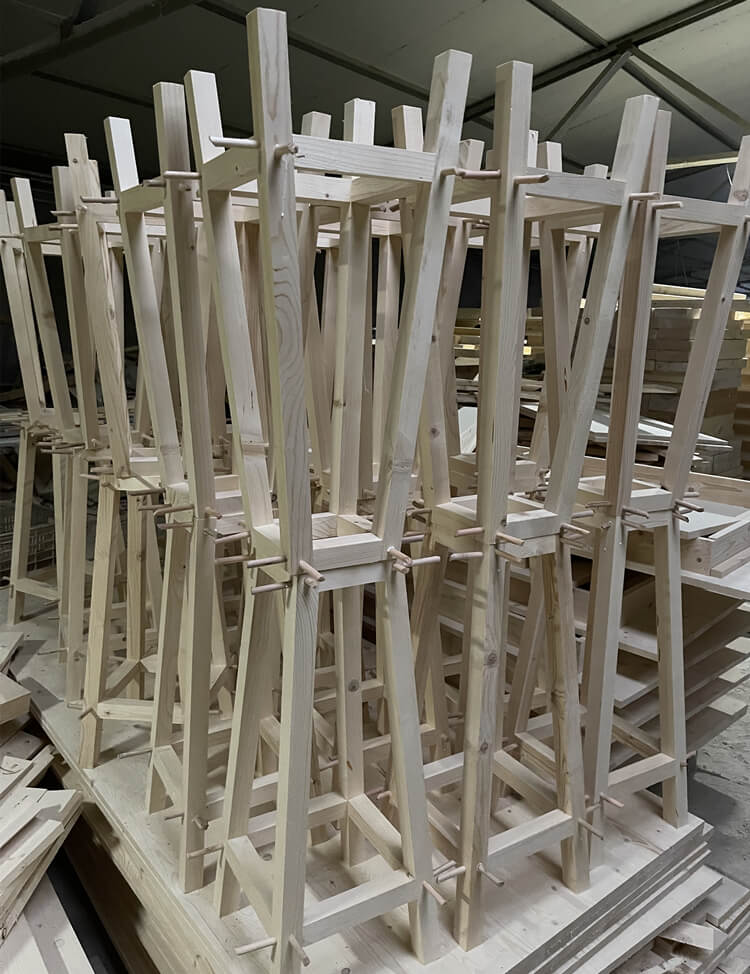 These 30.16″ bar stools are taller than chairs and fit the height of any counter table. They can also be used
in basement bar areas, game rooms, or just for the comfort of you and your friends while relaxing in any area.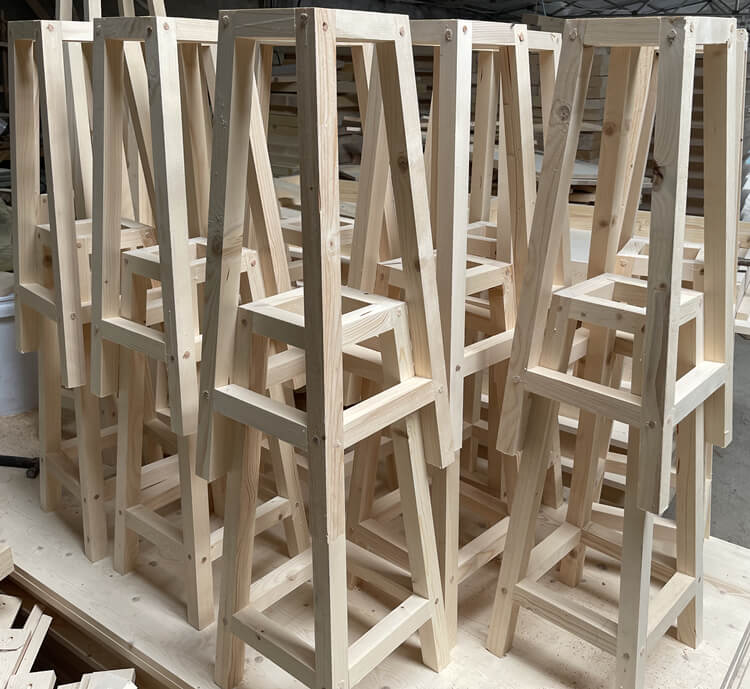 This is the machine we use to make bar stools, and use this to cut the wood to the size and shape that the
bar chair needs. Then install all the parts. This bar stool is a very simple product that saves a lot of space in
the home bar. It is made of unfinished wood, so it has a natural appearance. The entire building is made of
wood with horizontal supports. The seat is round.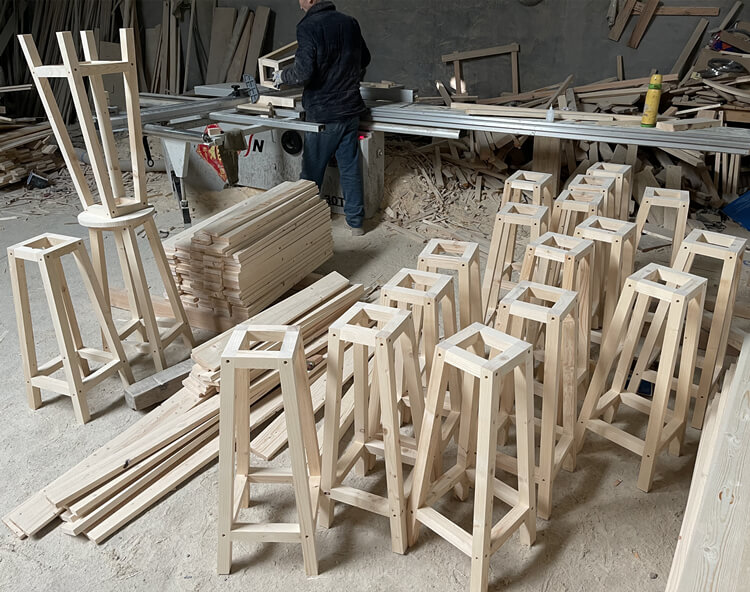 After the installation is completed, it is then polished, smooth, and free of burrs, so that it is very uniform
when painting and there will be no flaws. Make the chair look more perfect. Sitting is more comfortable.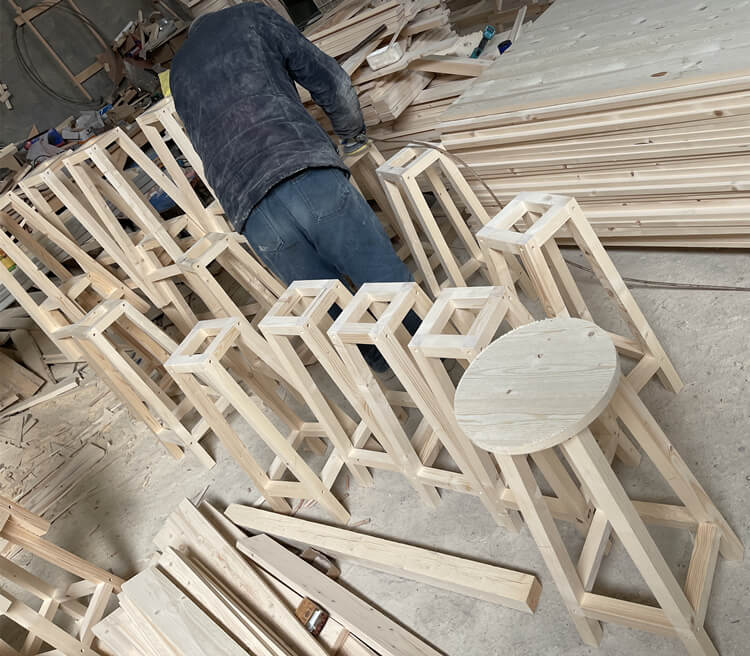 We have specialized spray painting and paint drying workshops. Our spray painting workers have more
than ten years of painting experience, and the paint is sprayed quickly and evenly. And very professional.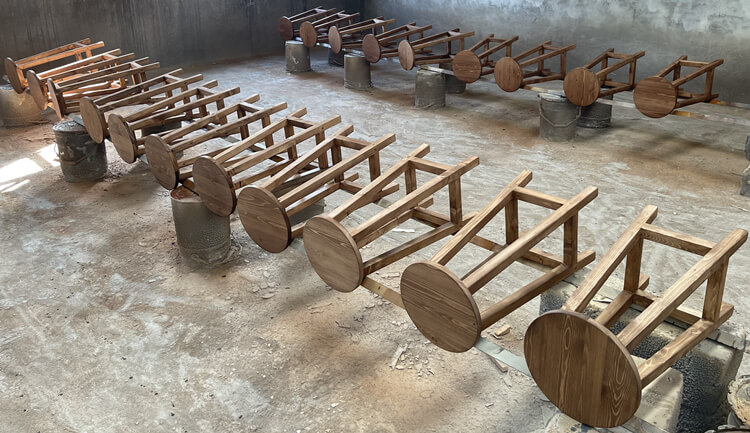 The chairs that have been painted and air-dried will be placed in the packaging workshop and waiting for
packaging.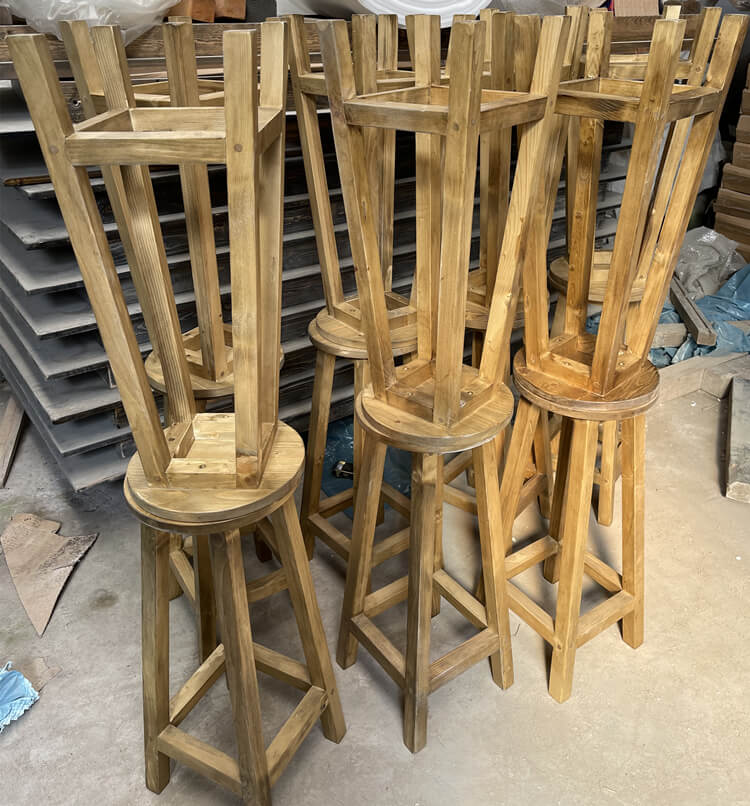 Made from solid wood, these counter stools are designed to help you pair with a variety of furniture. The
already assembled stool, square legs, and round seat have a sturdy construction that provides a base of
support and supports a static weight of 220 lbs. Featuring 4 crossbars that are high and low on all four sides
for stability and strength, while also serving as a handy footrest, making this stool not only practical but comfortable.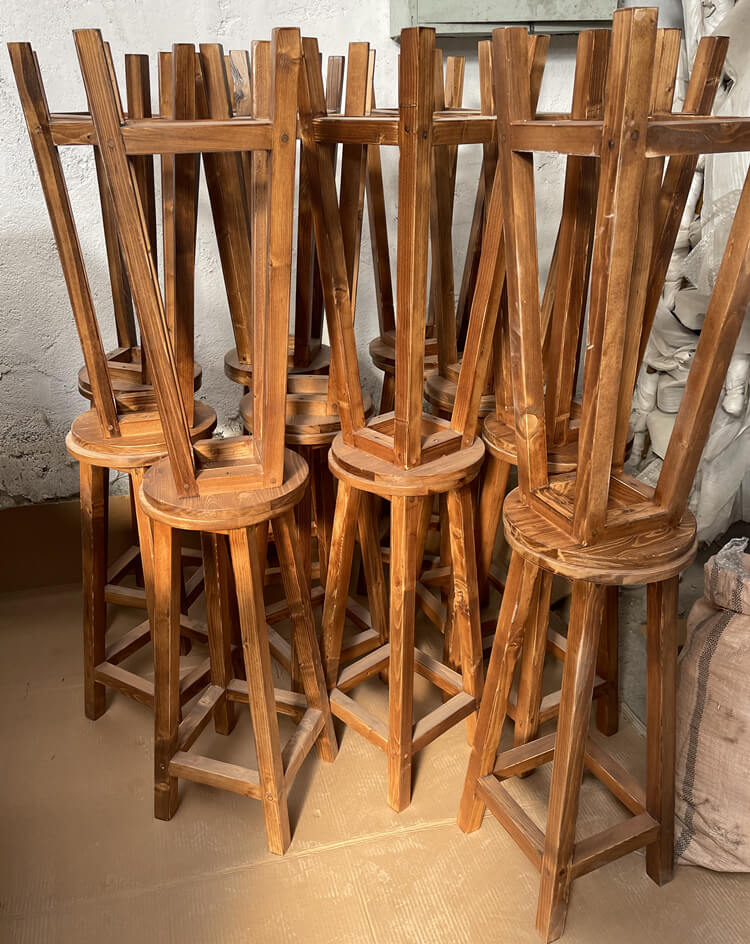 This rustic wood bar stool is the perfect addition to any style of kitchen, especially if you're looking to add a
soft, traditional touch. Made from FSC certified solid wild oak and finished with durable oils, it not only looks
great – it's also built to last.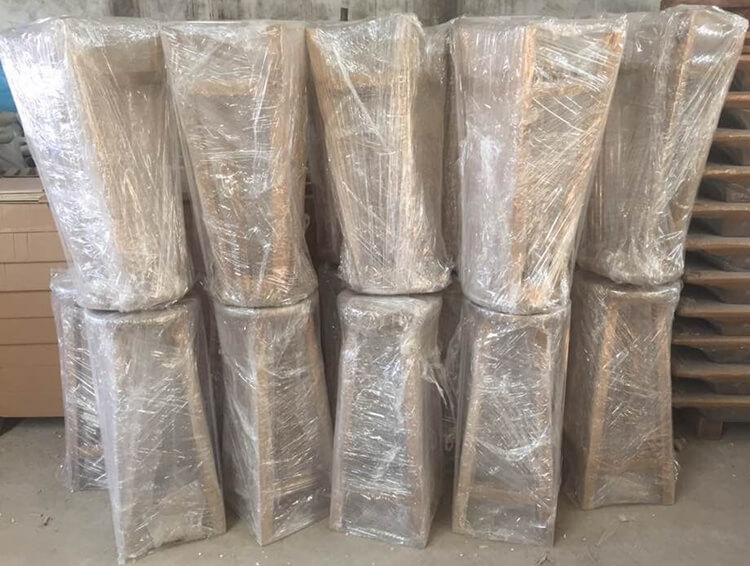 The packaging of our tables is very strict. Now, because of the high shipping costs, many customers choose
to pack them naked, so that they will pack a lot of chairs without using cartons. You can save on shipping.
Although we are naked, there is no need to worry about bumping and damaging the chair during transportation.
We have professional packers who pack very carefully.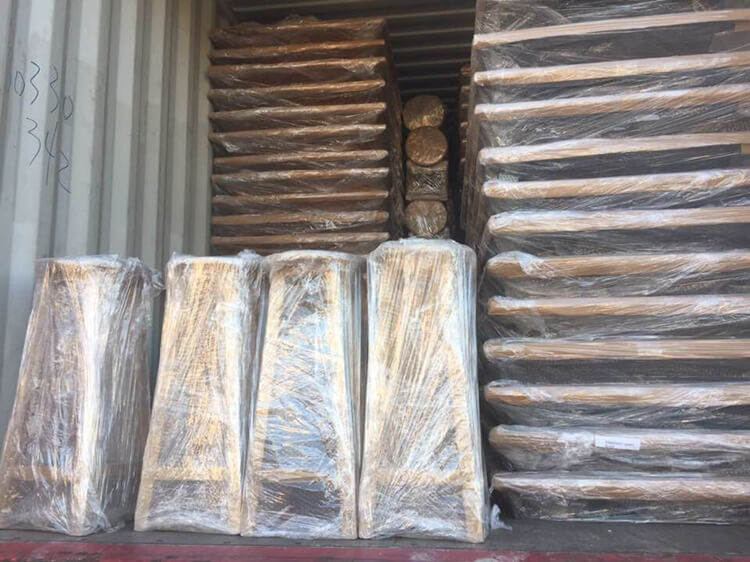 Our chairs passed the SGS test, which shows that our chairs are strong and of good quality. You can buy
with confidence. Hassle-free after-sales.