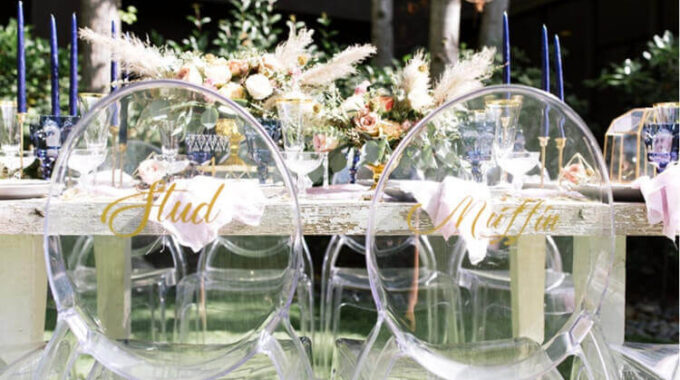 Buyer's Guide For Ghost Chair
Sounds eerie and somewhat scary is not it? That is if you have not known the details of the story. So, read the complete buyer's guide for Ghost chair I am most certain you would find fascinating. Read through…
What is a Ghost Chair?

The Ghost Chair in the making

Ghost Chair stylish line-up

Ghost Chair settings & venues

2020 Most Popular Ghost Chair for Wedding

Ghost Chair popularity among the rest

Where and How to find the Ghost table and chairs
Buyer's Guide For Ghost Chair
What is a Ghost Chair?
The famous Ghost Chair is commonly known to be associated with designer Philippe Starck. Originally, the ghost chair was named the Louis Ghost Chair based on another iconic furniture, the Louis XVI Chair. However, it was initially designed even fifteen years before Starck by Cini Boeri and Tomu Katayanagi. It served as an experiment as Boeri felt bored of designing chairs and wanted to try to create an invisible one. The original 1987 design by Boeri and Katayanagi used a thick sheet of 12mm glass. However, it was Philippe Starck who reinvented the design by making it plastic in 2002.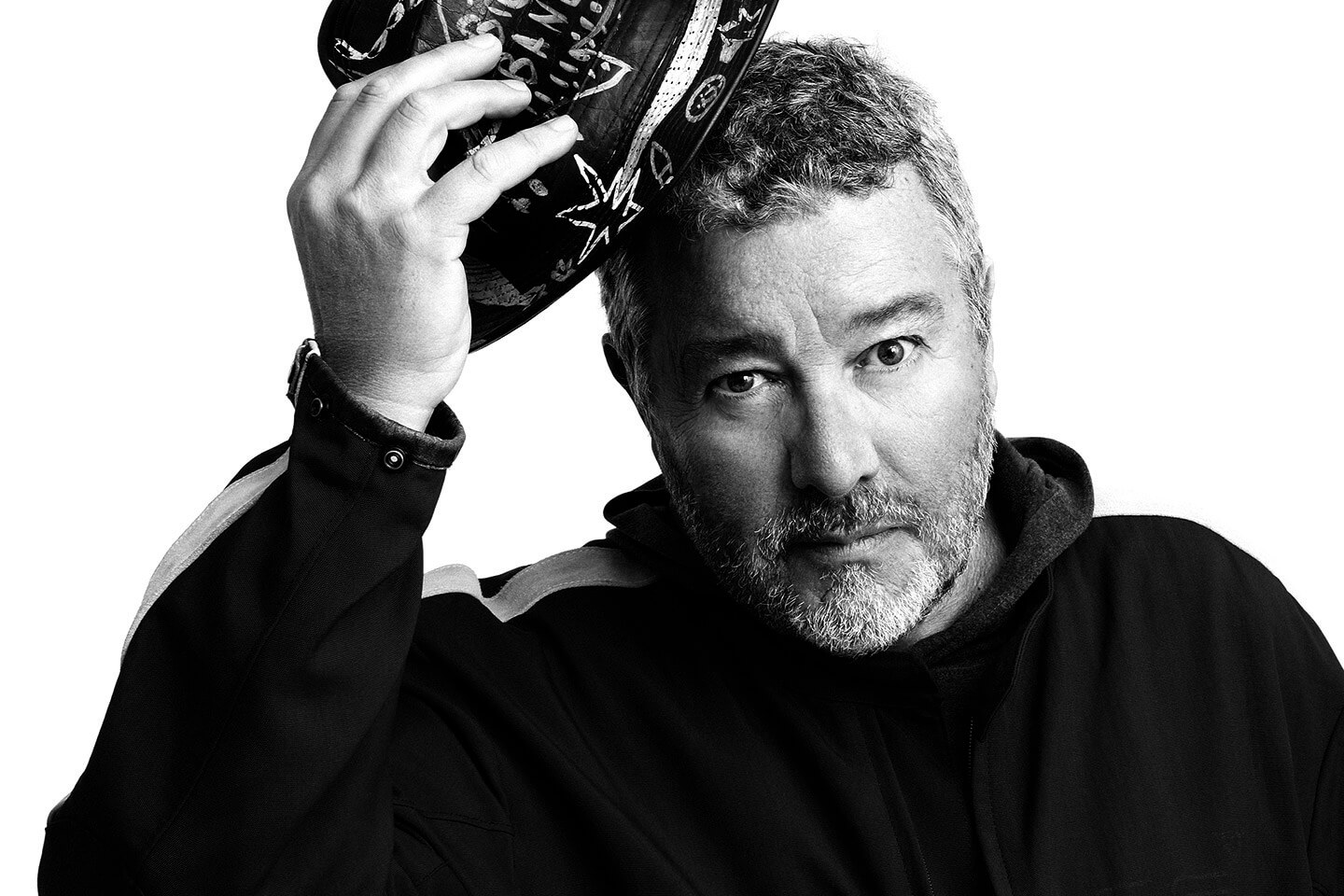 Most likely influenced by his father, who worked as an aircraft engineer during the II world war.
His childhood memoirs growing up includes a habit of disassembling and reassembling their household appliances and furniture. He is known to also have the passion in painting as they see him spend time at his father's design table choreographing all sorts of design and art. All of which have been concluded to be Stark's childhood hobby and past time activities, which inspired his interest in architecture and design during his adult years.
Phillipe Starck studied at the Ecole Nissim de Camano, Paris, and in 1968 set up the first company, which produced inflatable objects and the birth of the "ghost chair". No one really knows where he derives the name of the chair, but it was simply motivated by the Louis XV-style seat coming out of his heritage. He crafted the design through the famous baroque concepts. Integrated with a transparent polycarbonate color that brings out the flamboyant natural French details.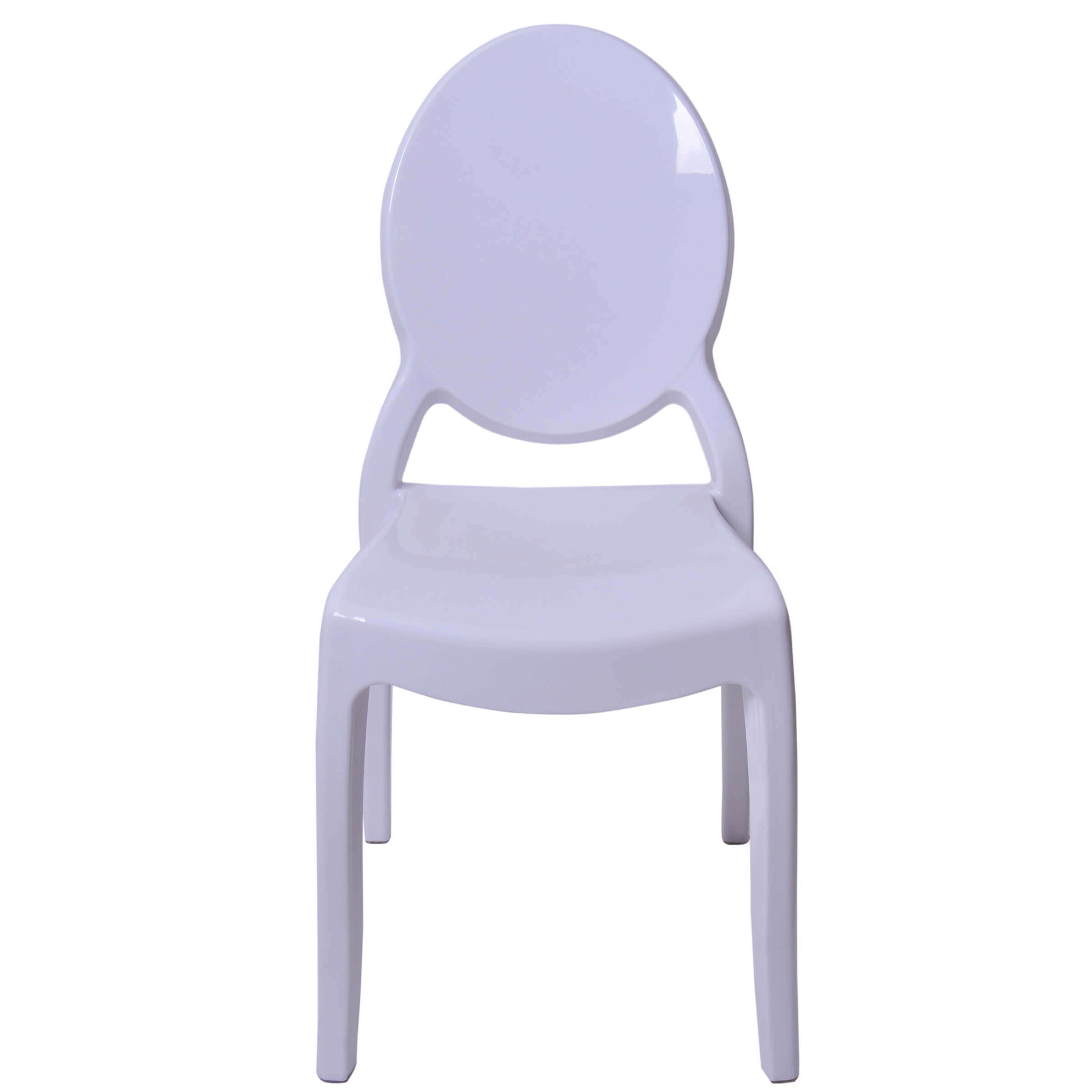 And sooner thereafter, the production of "the ghost chair "came up and hit the market.
 Philippe Starck Ghost Chair's original design and unparalleled technical ability have once again brought the trend to its popularity of his design concepts that are well known all over the world. And the ghost style chair is one of his creations that he truly made with exquisite design craftmanship.
The Philippe Starck Ghost Chair is the world's boldest example of the use of single-piece polycarbonate templates, and its production is a real technical test for KARTELL, with round backs and armrests that are extremely difficult to work with, looking crystal-like but blocking severe impacts and scratches. In every interior design or fashion magazine is often seen, even LV clothing designers also use this chair, the exposure is exceedingly high.
The Ghost Chair in the making
Polycarbonate is a good performance, heat resistance, wear resistance of engineering plastics, stability and impact resistance is exceptionally good. Impressive transparent colors create a special feeling that is simple, empty, and weird. The entire skeleton of the acrylic ghost chair is presented in a transparent manner, subverting the traditional furniture production methods and design concepts, full of rebellion.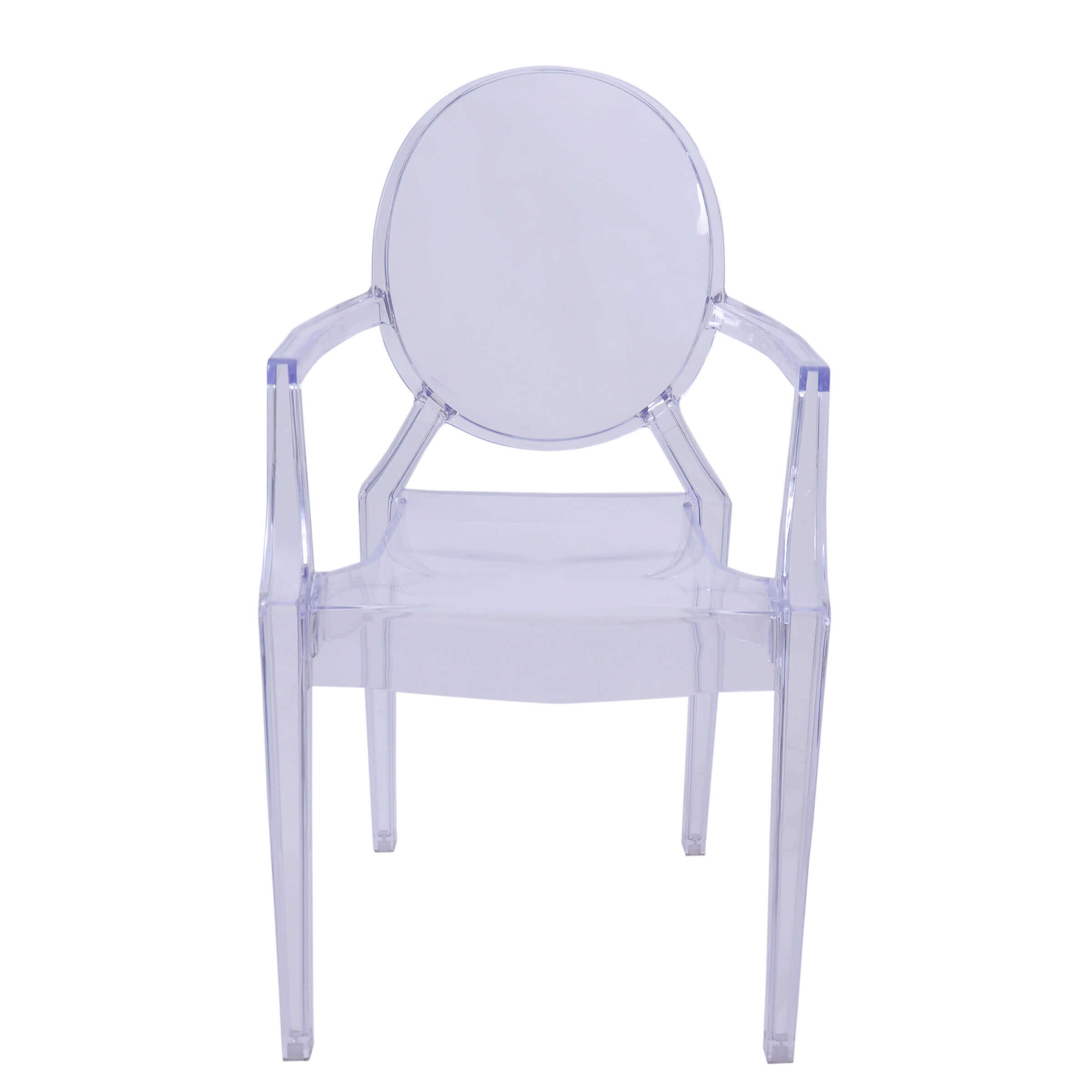 Designed by Philip Starck for the Italian furniture brand KARTELL, the Ghost Chair breaks with tradition and is made of a special material called transparent polycarbonate, giving the chair a new visual sense. Transparent chair body like a ghostly crazy, this is the "Louis ghost chair" title.
The shape of the ghost dining chair is also remarkably interesting, especially when you have some lights, it will certainly let your heartbeat. Ghost chairs are sure to give your modern home a bright light.
Ghost Chair stylish line-up
The style of the ghost chair.
Ghost chair styles are many, the more famous ghost chair has 5 to 6 styles, we can do a brief introduction and add a picture.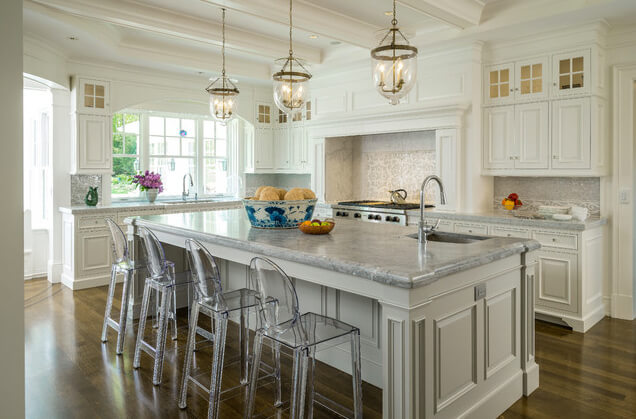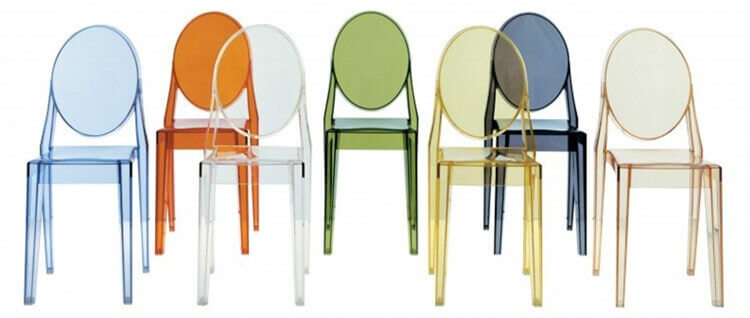 Ghost Chair Armless
Ghost Chair settings & venues
Ghost chairs are the perfect chair for interior and exterior spaces. Whether you are looking to add a minimalist touch to a dining room, blend in modern elements to a café space, or have beautiful seating at a beach wedding, ghost chairs are a perfect choice.
Crafted from clear polycarbonate to ensure they do not turn yellow as they age, ghost chairs can be used in a wide variety of applications such as:
Living room.  Ghost chairs make perfect accent pieces in living rooms. They provide comfortable seating without detracting from the theme of a room.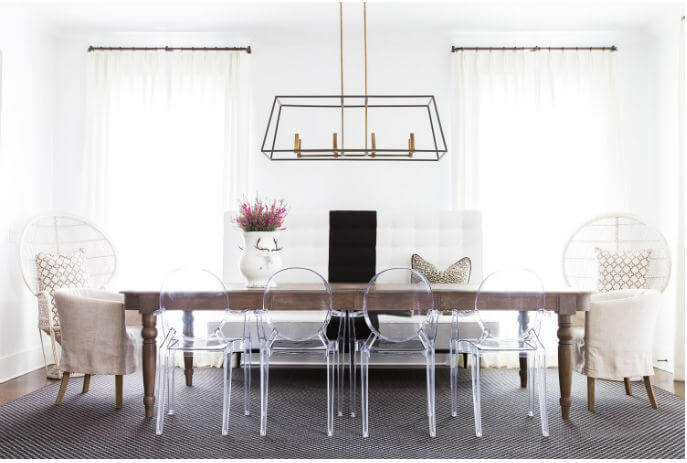 Restaurant. Durable, lightweight, and elegant, ghost chairs work perfectly in fine dining or casual restaurants.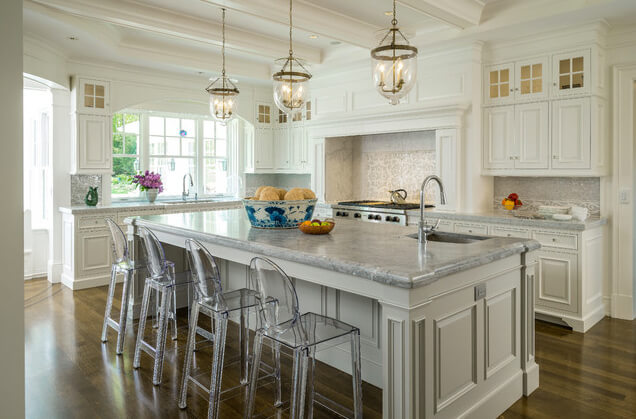 Hotels. Ghost chairs provide versatile seating in hotels. They can work as functional in-room furniture or add a minimalist accent to hotel lobbies.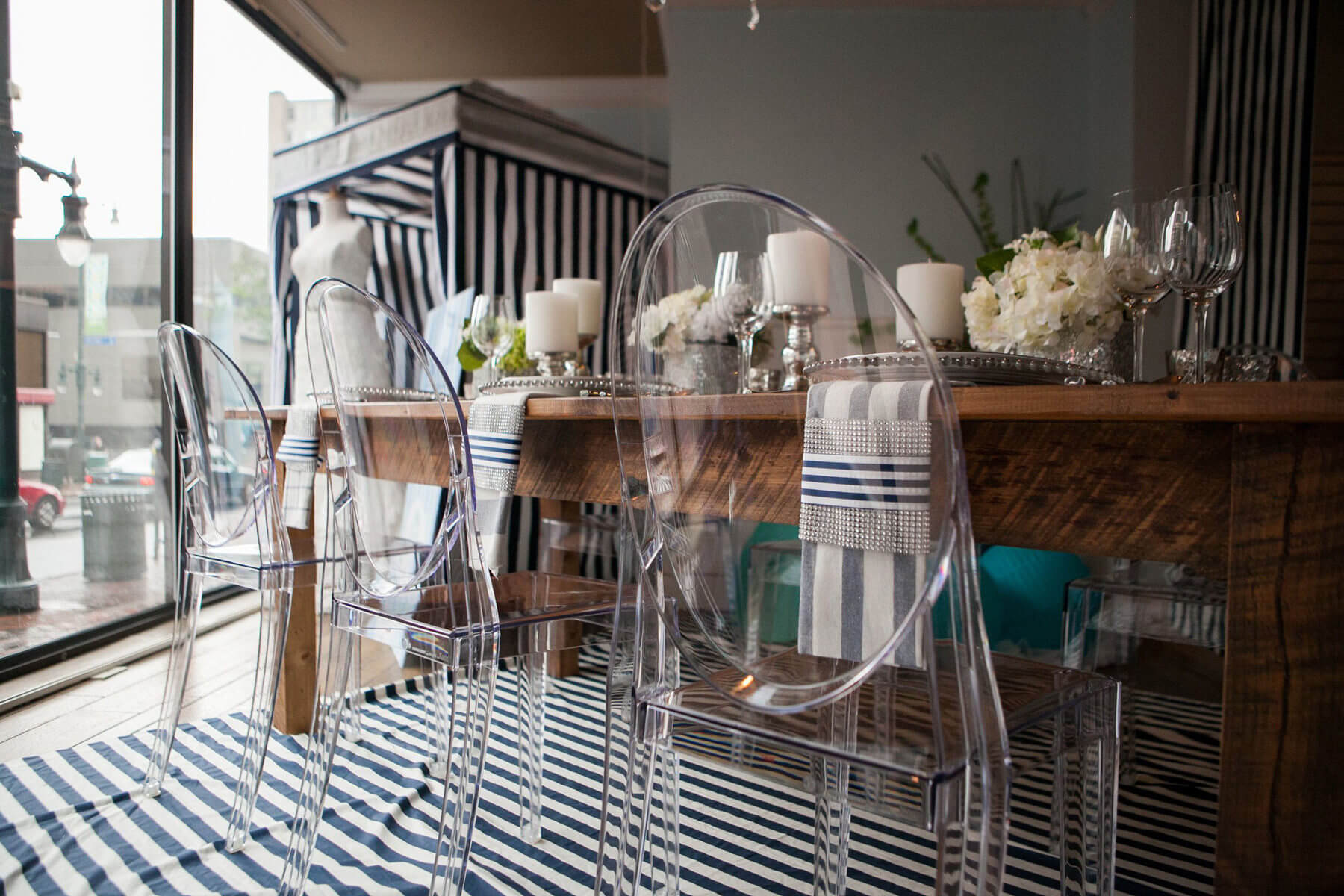 Outdoor Events. One of the best things about ghost chairs is their versatility both indoors and outdoors. Ghost chairs provide simple elegance that allows the beauty of an outdoor venue to shine through.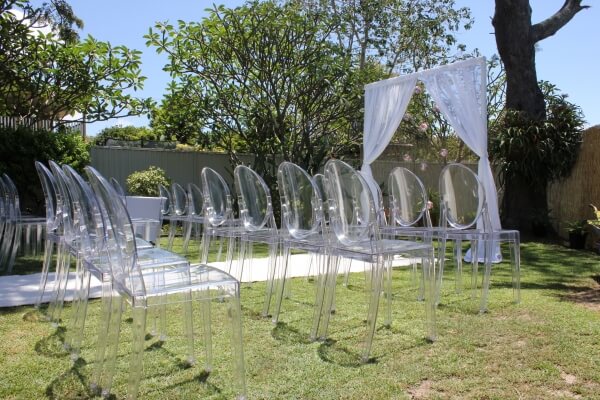 Wedding. Ghost chairs are perfect choices for wedding seating. They are elegant to fit even the most formal of weddings but subtle enough to work with any color scheme.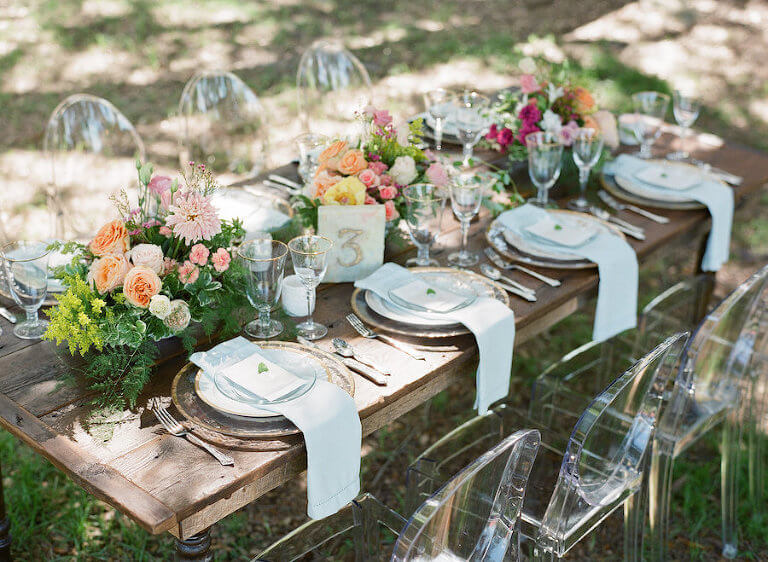 Bars and Cafes. Ghost chair bar stool can be made into a variety of designs, from low-profile seating perfect for intimate cafes to contemporary Louis ghost stools perfect for bars and cocktail lounges.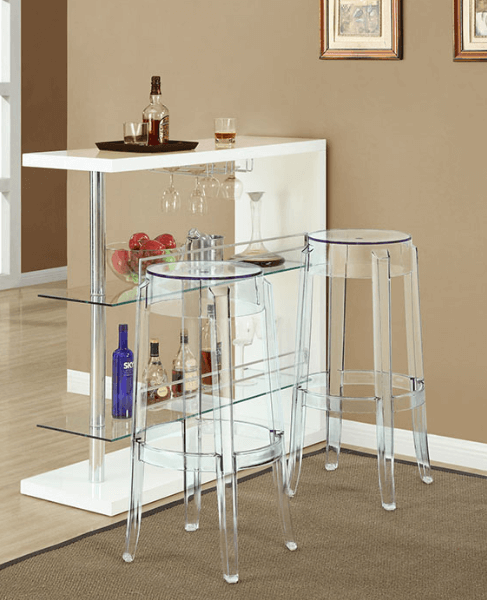 Concerts and Special Occasions. Lightweight and portable, ghost chairs are great for concerts and special events where seating needs to fit a variety of arrangements
From seating in an indoor home theater to an outdoor cocktail party, ghost chairs provide the perfect balance of modern and timeless. They are extremely durable, work with virtually any space, and provide a touch of class to any type of room making them an excellent choice for any design need.
5、2020 Most Popular Ghost Chair for Wedding
The three most popular ghost chairs for sale of 2020 are:
Clear Ghost Chair With Armrests.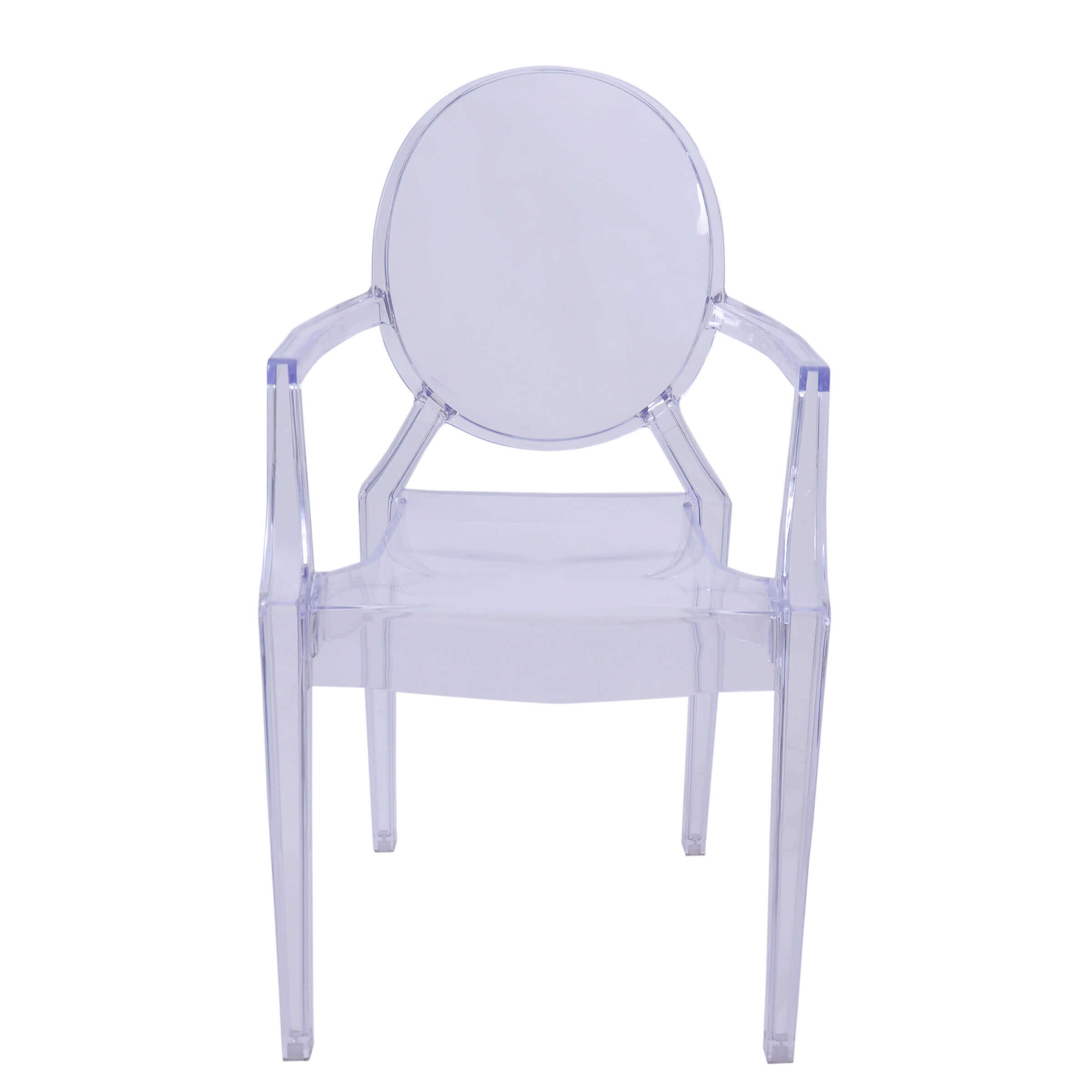 No Handrails Ghost Chairs For Sale.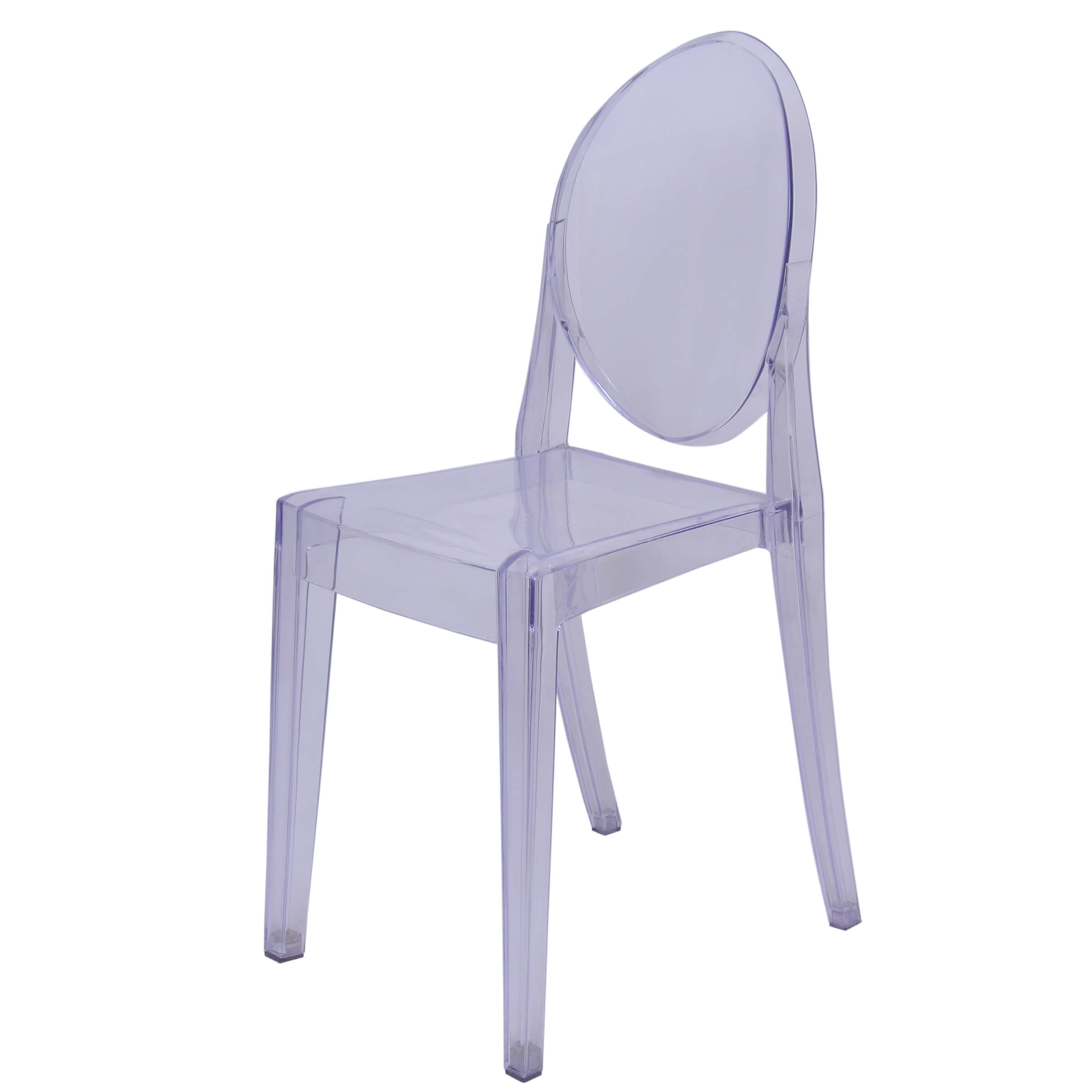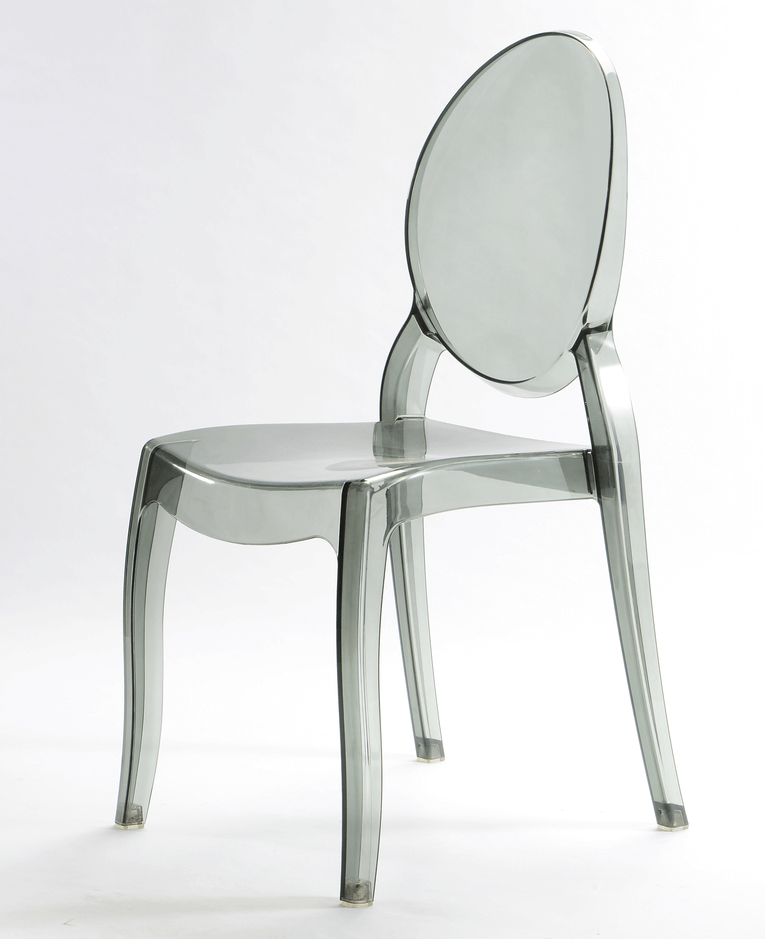 Ghost Chair popularity among the rest
Ghost chairs are popularized in the modern era as they present an interesting and unique design. It's not every day you see a fascinating piece of furniture that is fully transparent, hence resembling a ghostly silhouette.
Ghost chairs are typically transparent. While the modern design is made up of acrylic plastic, it is a flexible piece of furniture that can take up various color tints, but still maintain its translucent nature.
The artistic ghost chair is loved by many as it can easily match any desired color palette or fit any design vibe. Interior designers find it worthy enough to be placed by the rustic cozy living room, or by the marble dining room table. It is subtle, yet trendy enough to fit anywhere in a modern household.
Excellent for small spaces
With small spaces, individuals often look for furniture pieces that are smaller too to fit ideally around a particular room.
In the case of ghost chairs, barely any adjustment is required as it can effortlessly pair with any space. Having a ghost chair in a small space presents a sense of elegance to space as it does not overcrowd with other sets of furniture.
As they say, never judge a book by its cover. Although the ghost chair's ghostly look may fool some to believe it is a fragile piece, it's far from it. Ghost chairs can be quite durable. Ever since it's revolutionary revamp by Starck, it is either made of acrylic or even recyclable material, making it eco-friendly.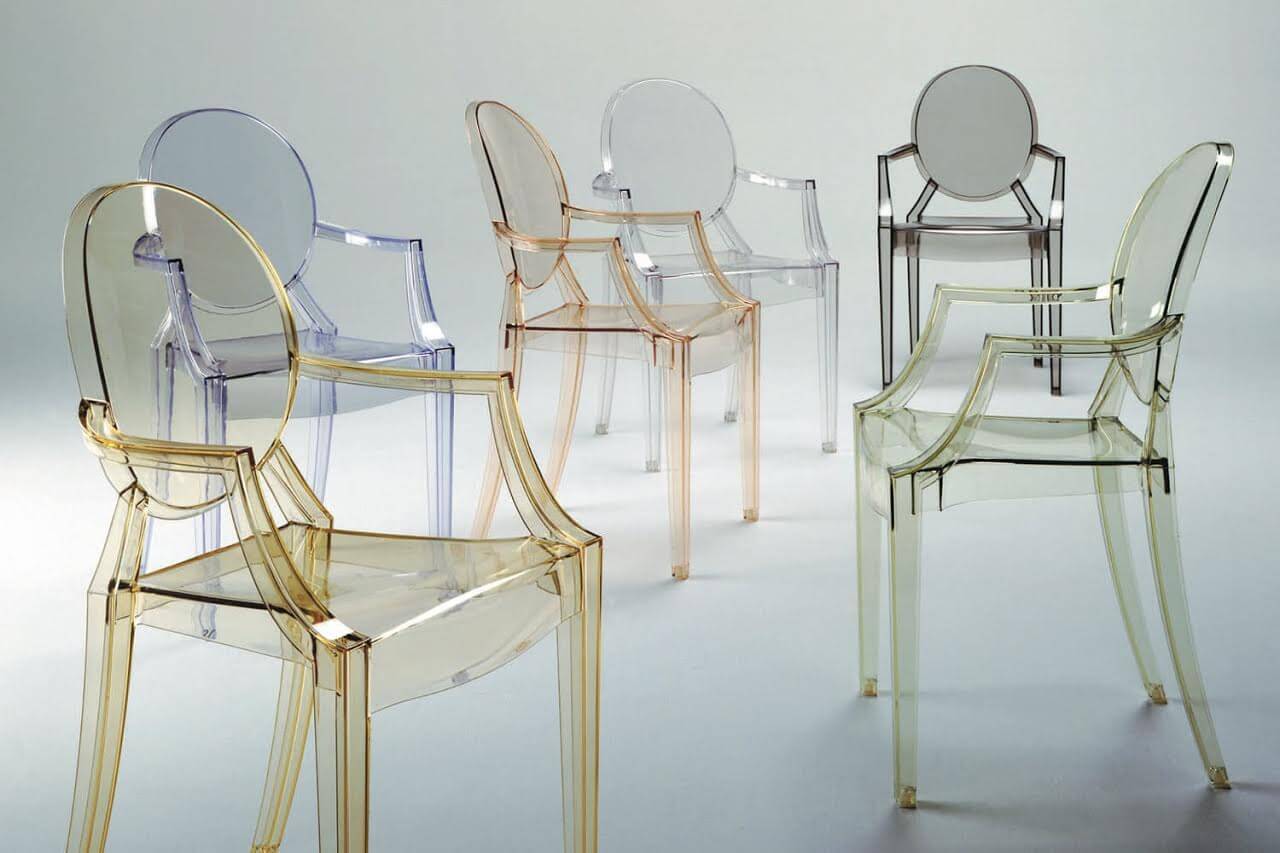 The modern ghost chair available today is made of acrylic, indicating that it is not a furniture that needs to be protected from pets or any subject that can damage it through a scratch.
Being sophisticated yet low maintenance makes it an excellent choice for those wanting to pursue a more chic modern look in the household.
Again, another quality that makes ghost chairs attractively low maintenance. Ghost chairs are extremely easy to clean and do not require any distinctive cleaning material, such as a wooden or leather chair might.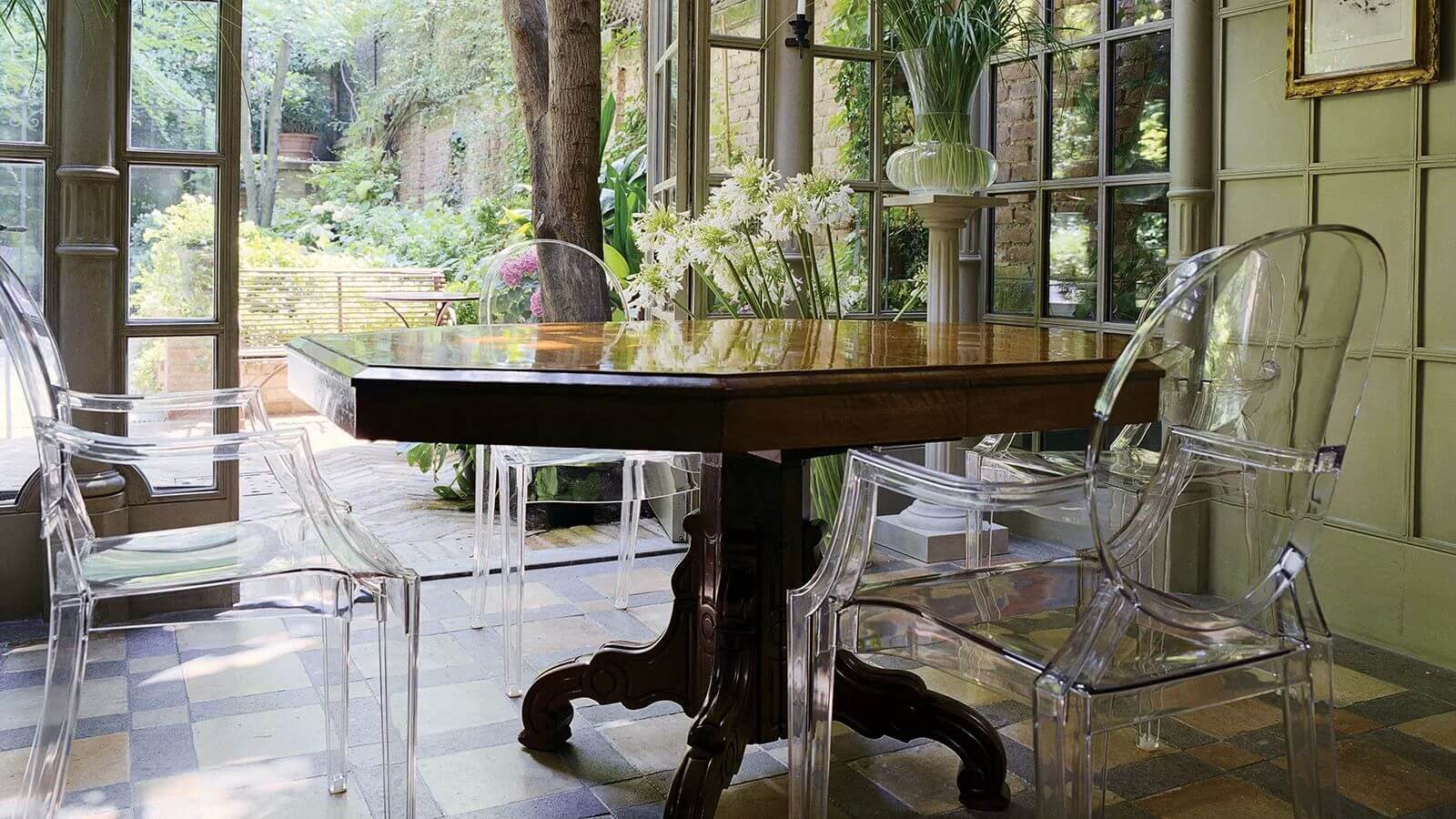 Compatible with either modern or classic design
The ghost chair is the perfect accent to complement any interior design. As a timeless piece, the ghost chair can easily stand out in a traditional setting, while be as equally fitting towards a modern or minimalistic style.
In a nutshell, ghost chairs are an iconic piece of furniture in today's modern age. Although designed at a much earlier time, Starck's design that used plastic in 2002 had attributed to the ghost chair's list of qualities that make it appealing to many. Such as being flexible to match any décor, excellent for small spaces, lasting longevity, scratch-resistant, easy to clean, and compatible with any design.
There is no better piece of furniture that is as convenient as the ghost chair that can match any room in a household with absolutely any specific design.
Where and how to find the Ghost chair
Where to buy ghost chairs and buy guides (ten reasons and so on)
Buy channels: You can buy through one channel.
Buy directly from your local supermarket store.
Local online shopping.
Container imports.
Search ghost Louis chair wholesale.
Transparency.
Detection reports and test photos.