Chateau Chair
The chateau dining chairs is made of solid beech wood. They are very popular among our many countries. The Chateau chairs including US-style and UK style.The excellent appearance in weddings and commercial events. The bamboo effect makes the chair elegant and naturally carved. Natural wood, gold, white, black and etc are available for your choice We accept ODM and OEM service. Our production capacity is 10,000 per month. Therefore we can meet your delivery time. We are one of the leading chateau chairs manufacturers in Qingdao, China. Our factory located in Pingdu city, the rural area of Qingdao. Our production capability can afford wooden and plastic chateau chairs for events and weddings worldwide with wholesale prices. Our Chateau chairs are high-end in appearance and exquisite in workmanship. The chair has a bamboo look,which makes the chair elegant and naturally carved.
Description
Wooden chateau dining chairs manufacturer, Qingdao Blossom Furnishings limited producing more than 10000
pieces of chateau dining chairs monthly.
The unique design for the back of chateau chairs with Arc-Shape Chair or Flat Chair Back Top.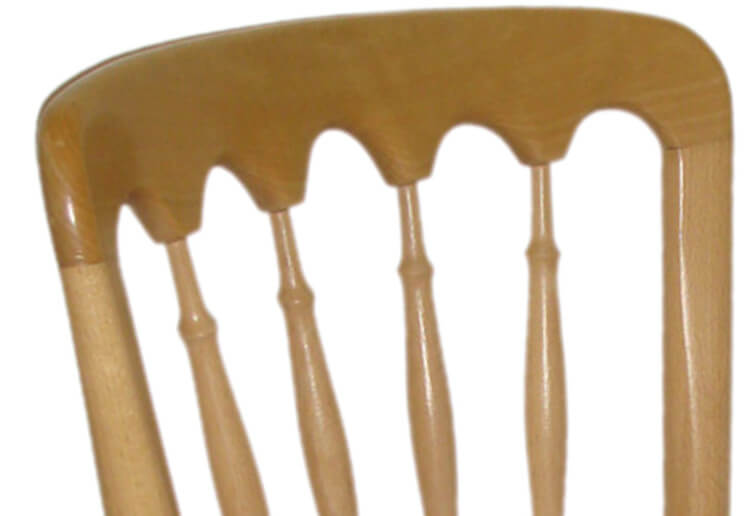 The back of the chairs is like Napoleon chairs.
The raw materials of solid chateau dining chairs are selected from high-quality Beechwood
or locust tree wood. The Original model color is a difference which is dominated by the type
of wood you select.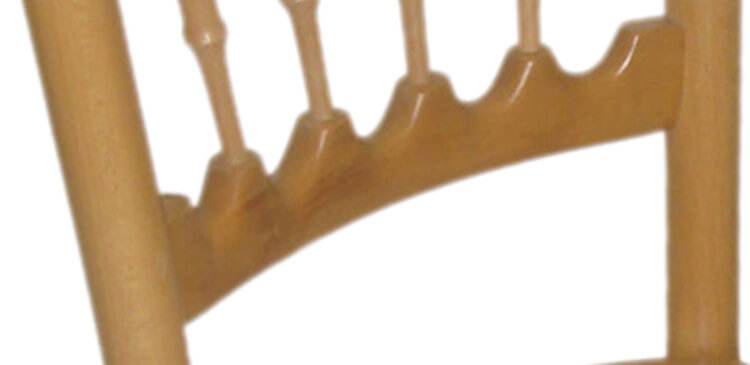 UK style is one bar beside the side of chateau chairs.
We have widely color options for the solid wood chateau chairs. Mahogany chateau chair and natural chateau chairs
are the hot sale ones for weddings and commercial events.
US-style is two bars beside the side of chateau chairs. Owing to some customer's urgent inquiry, we keep
large storage of semi-finished chateau chairs in stock.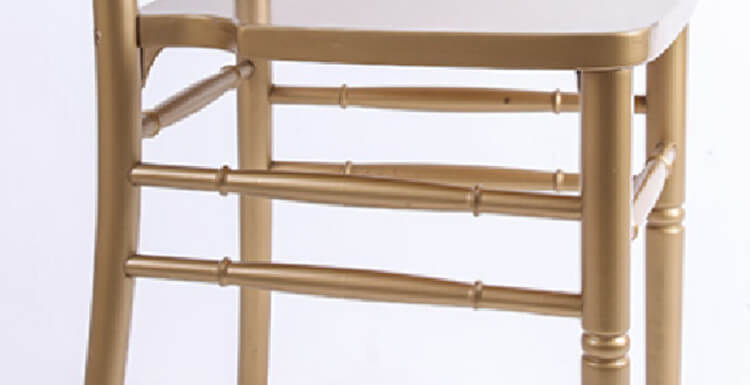 Wooden Chateau Chairs Size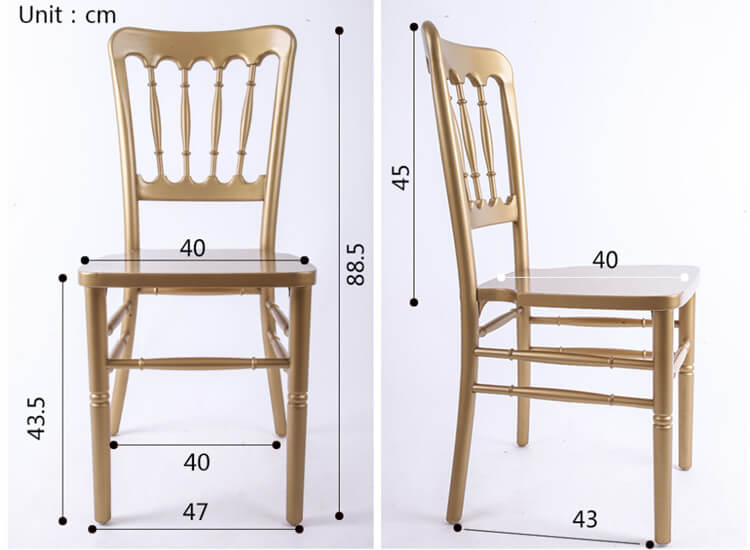 Wooden Chateau Chairs Color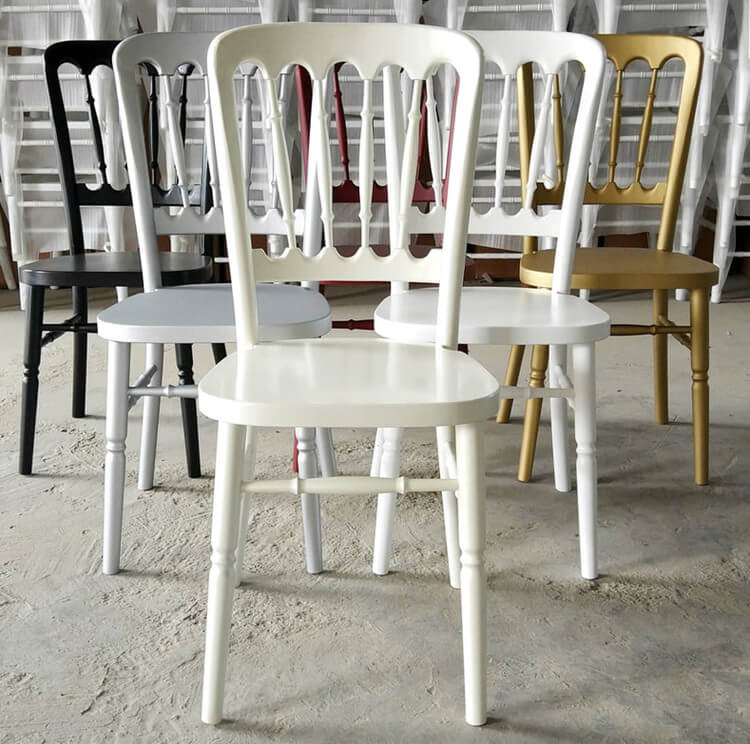 We use 100% true solid beech wood to make Chateau chairs. We use the high technology machine to cut
each part of the chairs. The size is accurate.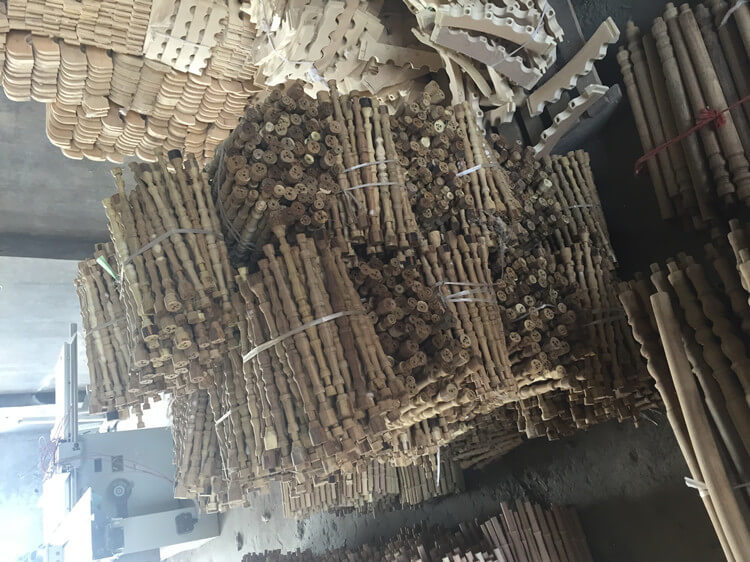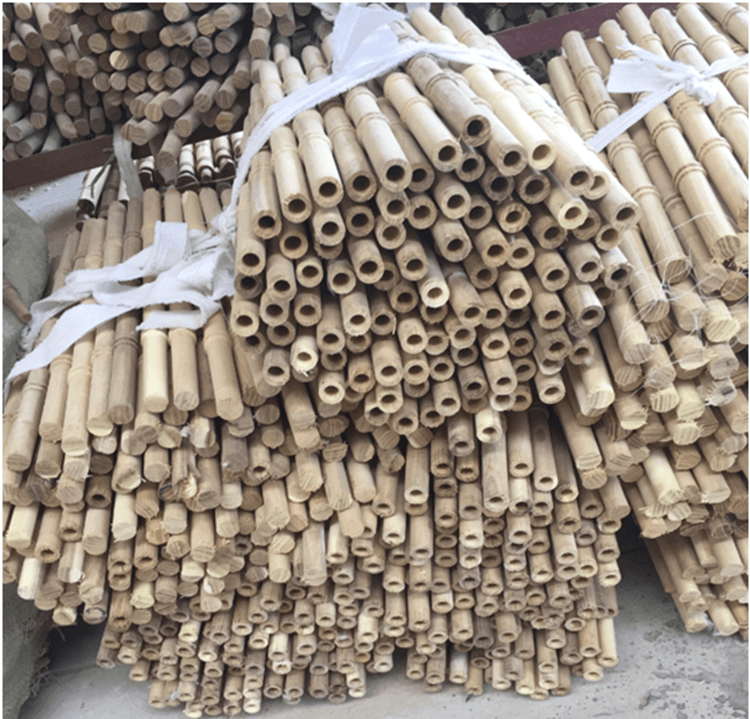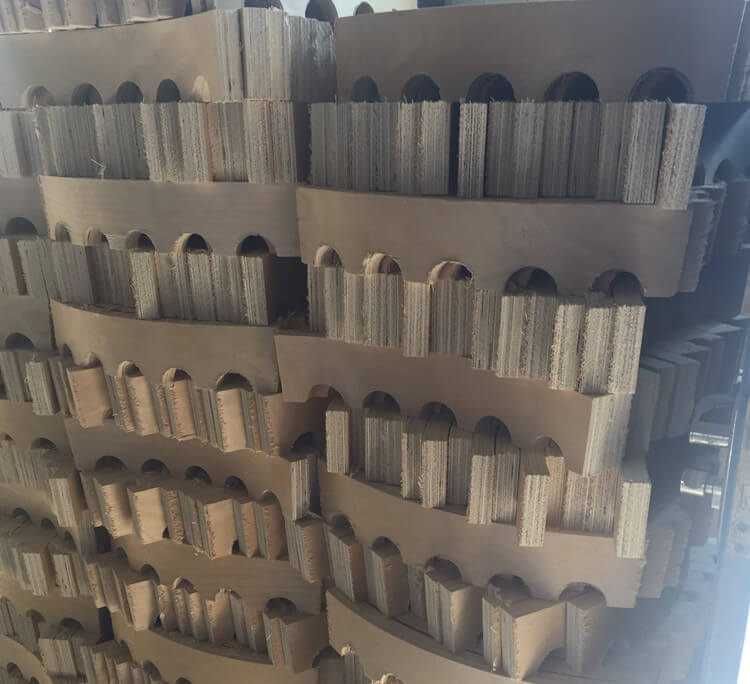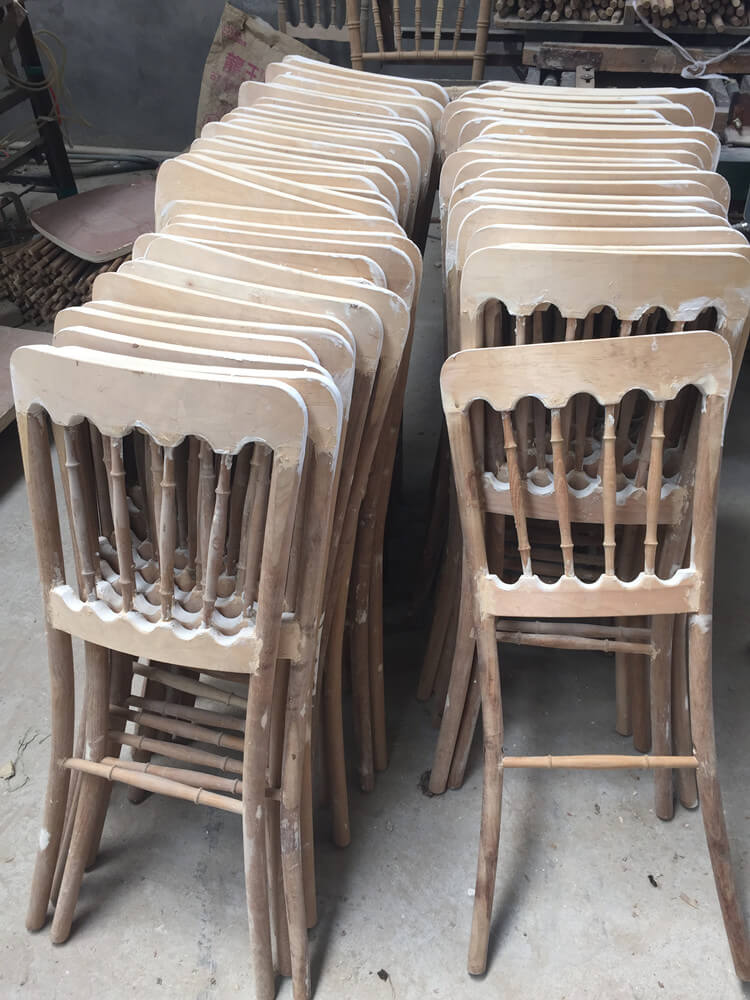 There are many semi-finished products in our warehouse. You can don't worry about the delivery time. We
have strong production capacity to fulfill your orders.No matter big order or small order.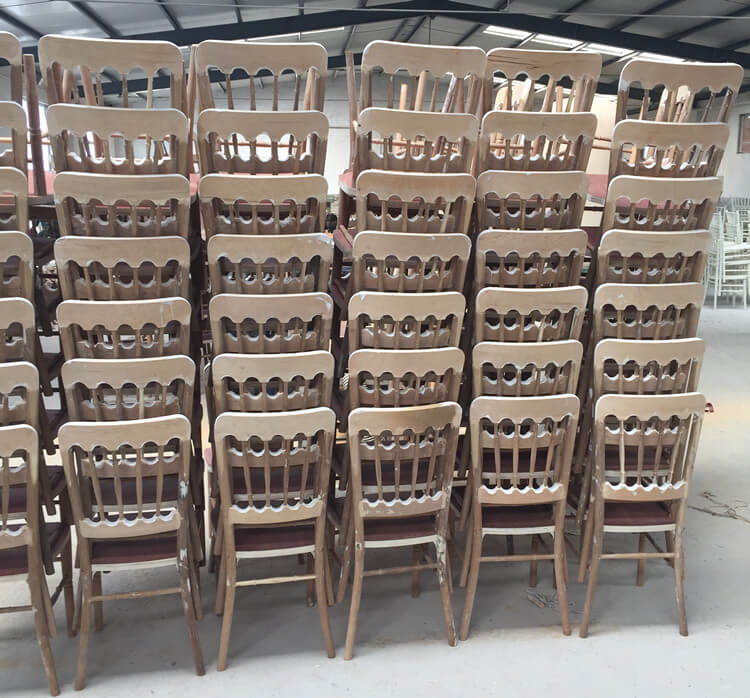 Some models of our Chateau chairs are stackable which can save more space when you are preparing for
events. The weight capacity of our chairs is more than 400kgs, cushions and covers are available. As we are
an event and wedding furniture supplier, our elegant tables and chairs are suitable for both indoor and outdoor
activities. Usually, you can find our products in café, bistro, party meetings, weddings, and business events.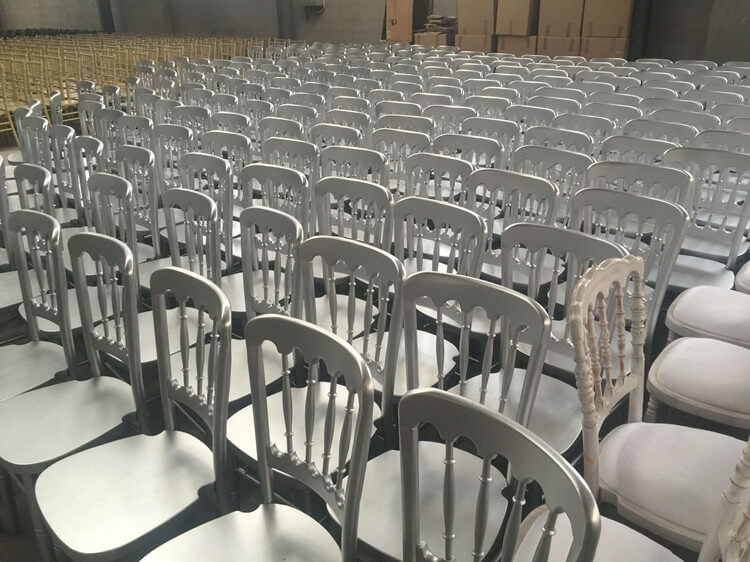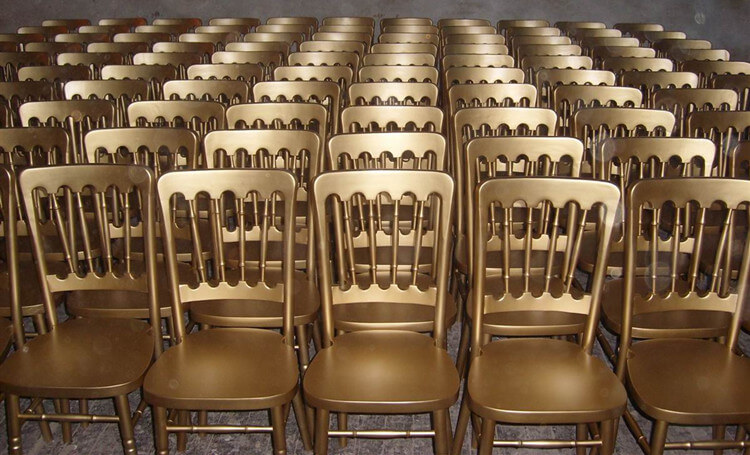 And all the semi-finished products only need to assembling and coating which can
ensure a faster delivery period.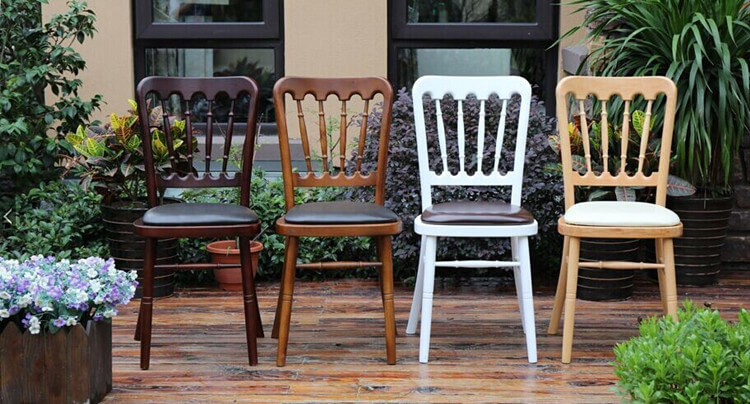 Love them, order them, contact with us anytime, info@blossomfurnishings.com