Stackable Banquet Chairs Wholesale
Blossom Furnishings are has been engaged in the production and export of banquet chairs for more than 14 years. We have been specializing in manufacturing all kinds of metal, wooden and resin chairs for more than 14 years and we take great pride in our experience. We wholesale banquet chairs worldwide.
Banquet chair's frame is made entirely of sturdy, 16 gauge steel tube, the chair's cushioned back and 2.5″ thick foam seat are covered in beautifully patterned fabric upholstery, the banquet chair fits well in formal and casual settings from wedding ceremonies to corporate meetings and awards banquets. Some advantages of working with us include excellent customer service and options to customize your products.
Banquet Chair Features:
Rustless, durable
Stackable up to 15 chairs
Patterned Fabric Upholstered Back and Seat
Various finish colors and seat cushion fabric to choose from
Floor Protector Plastic Glides
2-year Warranty
Fit for commercial use and home use
Ships fully assembled
Description
We are the business of banquet chairs wholesale more than 15 years, we accept banquet chairs wholesale
from over the world, not only America, UK, Australia, and South Africa so on. Welcome to visit us anytime.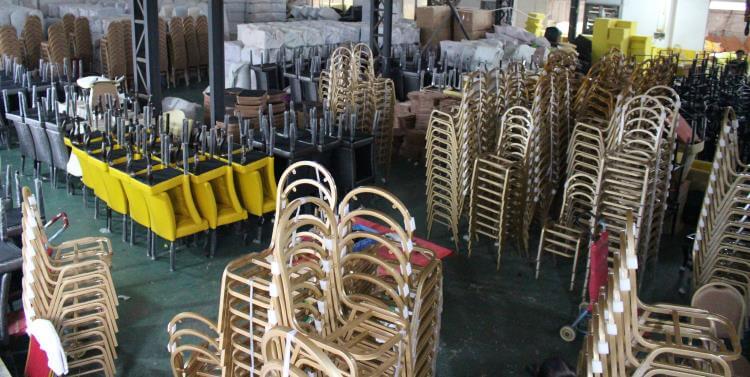 Let us show you the details of the banquet chairs as following.
Weight Capacity: more than 500lbs per chair.
Chair Size: 17.25''*20.25''*38''
Seat size: 16''*15.5''*2.5''
Stackable design.
We have many back styles for you to choose from, apart from the Crown Back Stacking Banquet Chair, also
have Trapezoidal Back banquet chair, Dome back banquet chair, Square Back Stacking Banquet Chair and
so on, we also customize back according to your request.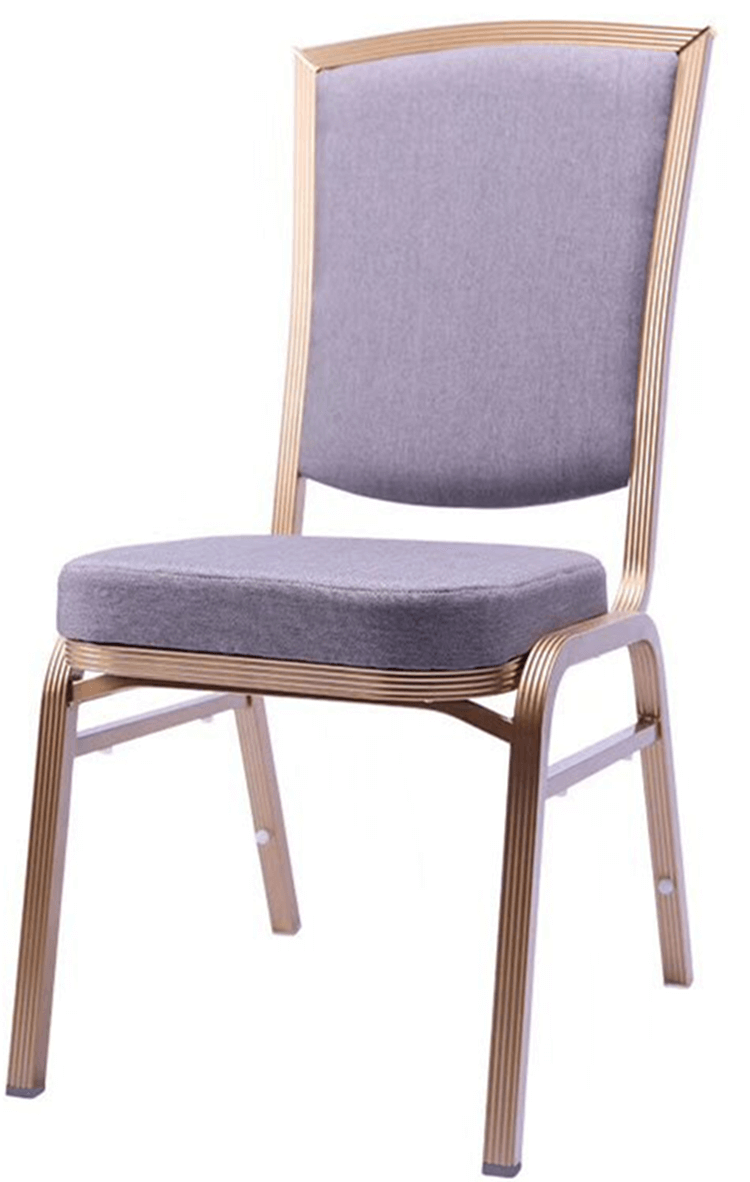 The banquet chair frame uses 16 gauge seamless steel tube, to give the frame great strength and durability.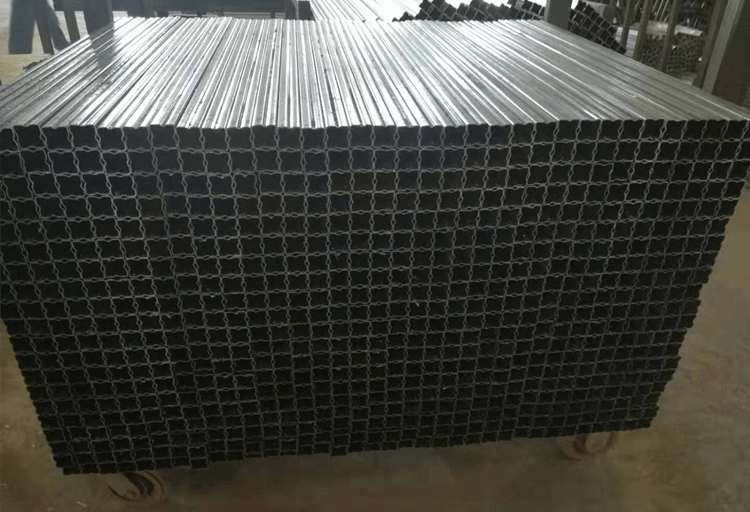 The entire chair back frame is formed from a single bent steel tube, without welding, so that our banquet chairs
are stronger and more beautiful, all bending is done by machine to ensure that all chairs are exactly the same.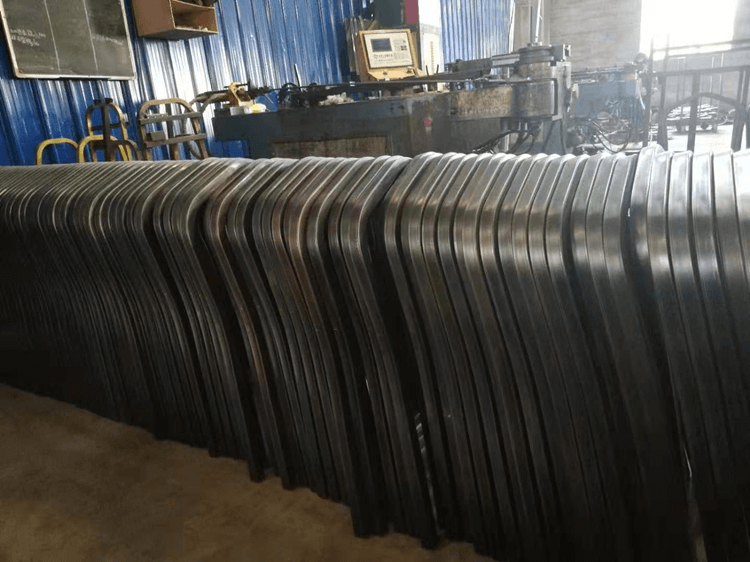 This is the acid washing process, pickling is a very important process. The metal frame processed by pickling
is resistant to corrosion and is not easy to rust. In this way, the service life of the chair can be effectively extended
when it is used in a humid environment and outdoors.

Painting workshop, We have two kinds of finish for you to choose, electroplating and spraying
paint, but we will recommend you to choose the spraying finish, it is fuller and more beautiful.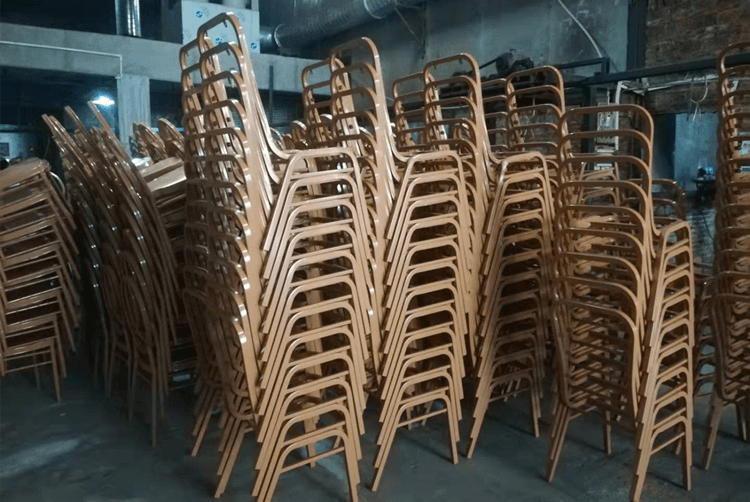 The banquet chair is stackable, can be stacked up to 15 chairs, saving storage space and facilitating transportation.
In order to meet the delivery requirements, we will have a certain amount of chair frame inventory, after the
customer orders, we will install the chair's cushioned back and seat cushion according to the fabric color of the
customer's requirements.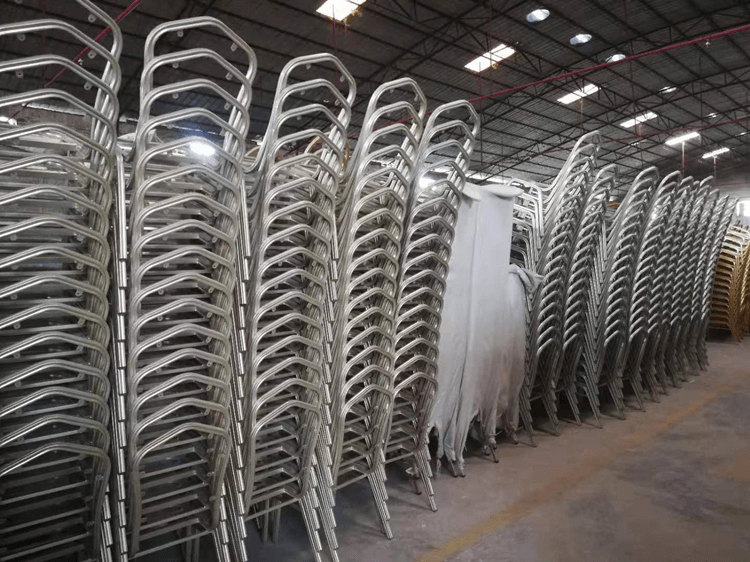 Double Support of the seat panel, in addition to the frame around the seat plate, there are two horizontal
supports in the middle to support the seat plate, to enhance the support of the seat plate, and the stability
of the entire chair. The black rubber gasket on the leg of the chair is used to prevent friction between the
two chairs during the stacking process from damaging the finish on the chair.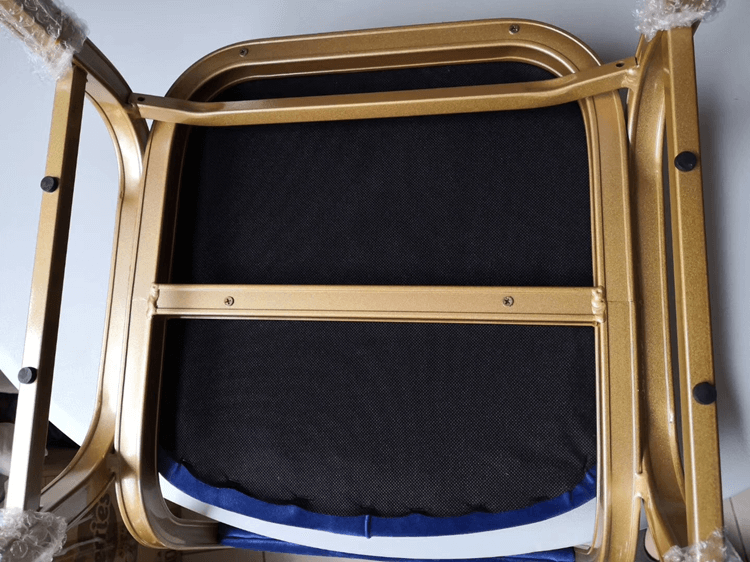 Our Recent Orders
The above is part of our customer's new order. The back of the chair has a variety of styles to choose from, and
the back cushion and seat cushion have a variety of fabrics and colors to choose from, please let us know your requirements.