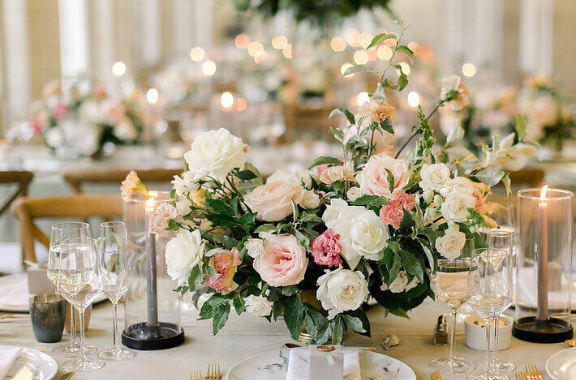 Best Wedding Table Centrepiece Decoration Ideas for Wedding 2023
You can perfect and style your reception using a centerpiece decoration. There are many you can choose from, but the main drive for your choice will be based on the desired look and your budget. You can make your reception look outstanding by using DIY centerpieces or visiting a florist to do the work for you at a fee.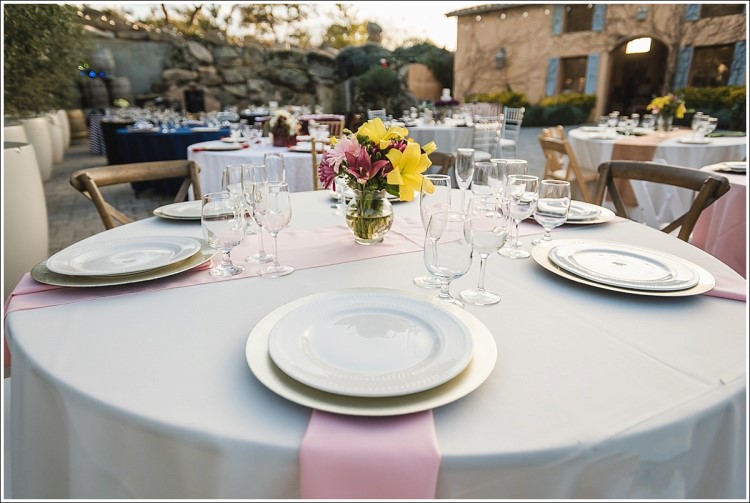 Centerpieces are essential for table setting and back up the decoration theme. They are often small, allowing easy dish serving and visibility around the table. Centerpieces can be made from flowers, candles, candies, or fruits. Flowers are commonly used at wedding receptions, baby showers, anniversaries, and engagement parties.
Centerpieces do not need to be the same, and you should mix them up with a few designs, including candles, fruits, or flowers. After the couple's vows, most people know the ceremony is over. for most couples, this marks the start of the real party. The reception is where family and friends catch up and cheer your glasses for the celebration. Most of your time will be spent at the reception, and thus it is one of the detailed parts to check off the list, starting from your signature cocktail to the caterer. Also, it would be best if you considered the table decoration to create a beautiful setting, which can be achieved using centerpieces. If you are looking for ideal centerpieces for your wedding, here are the Best wedding table centerpiece decoration ideas you might consider.
Best Wedding Table Centrepiece Decoration Ideas for Wedding 2023
Cherry Blossoms
You want to capture the attention of the people at your wedding with outstanding beauty, and cherry blossoms can serve to give you that. For a much better look, consider using the talks vases, full of long cherry blossoms branches.
Wooden Lantern Set Up
Keeping warm by surrounding the table with warmth makes the pace look more naturally beautiful. Wooden lanterns will offer you the desired look when accompanied by a refined rustic centerpiece. It will be a good wedding centerpiece decoration idea.
 Decorate with a Floral Garland
For your wedding centerpiece decoration, you might prefer using long tables, and the best way to decorate them is by using a floral garland, adding a lush touch to the deco. It will also give the place a romantic view and fill the air with love.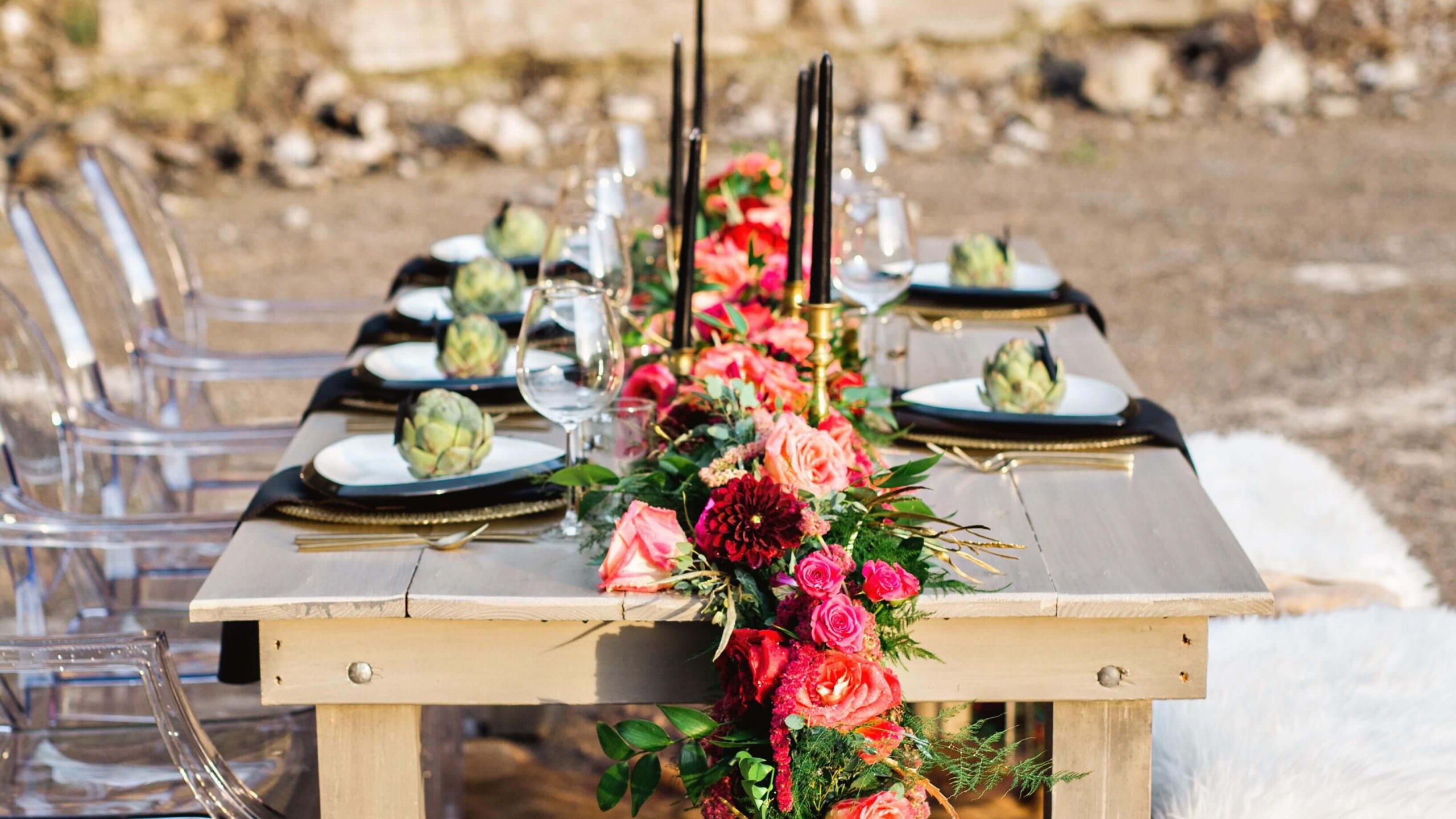 Colorful Tapers
O beyond obvious by using a traditional white taper candle to brighten the look. This simple change upgrades your centerpieces, taking a look to a new level.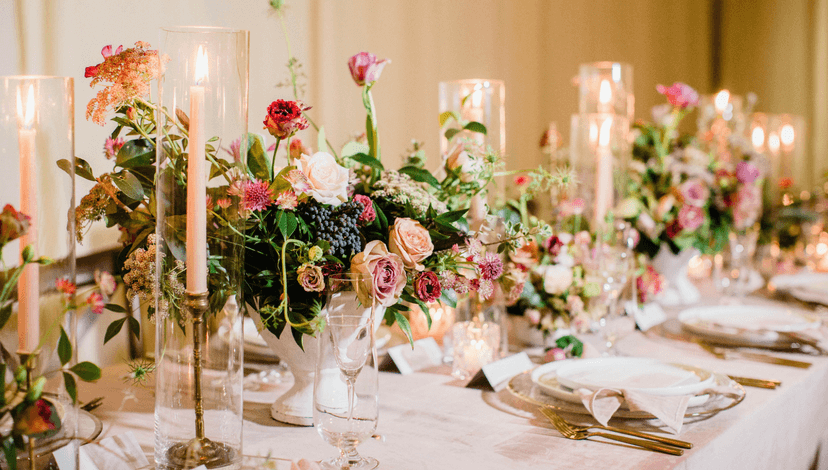 Nautical Vibe
To achieve the look, you need a white knot that perfectly adds to the centerpiece. The knot can help with holding the table number. Kit might seem simple and easy using the nautical details but make the look stand out.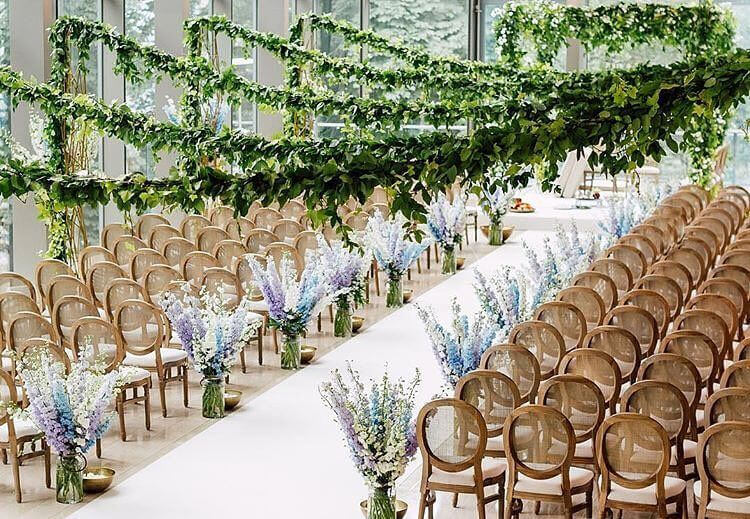 Rock a Succulent Display
Traditional centerpieces are widely used, and thus you can decide to go overboard by embracing succulents. Gove the table's unique look by pairing a terracotta plate with succulents and moss. This will take your decoration to a new level.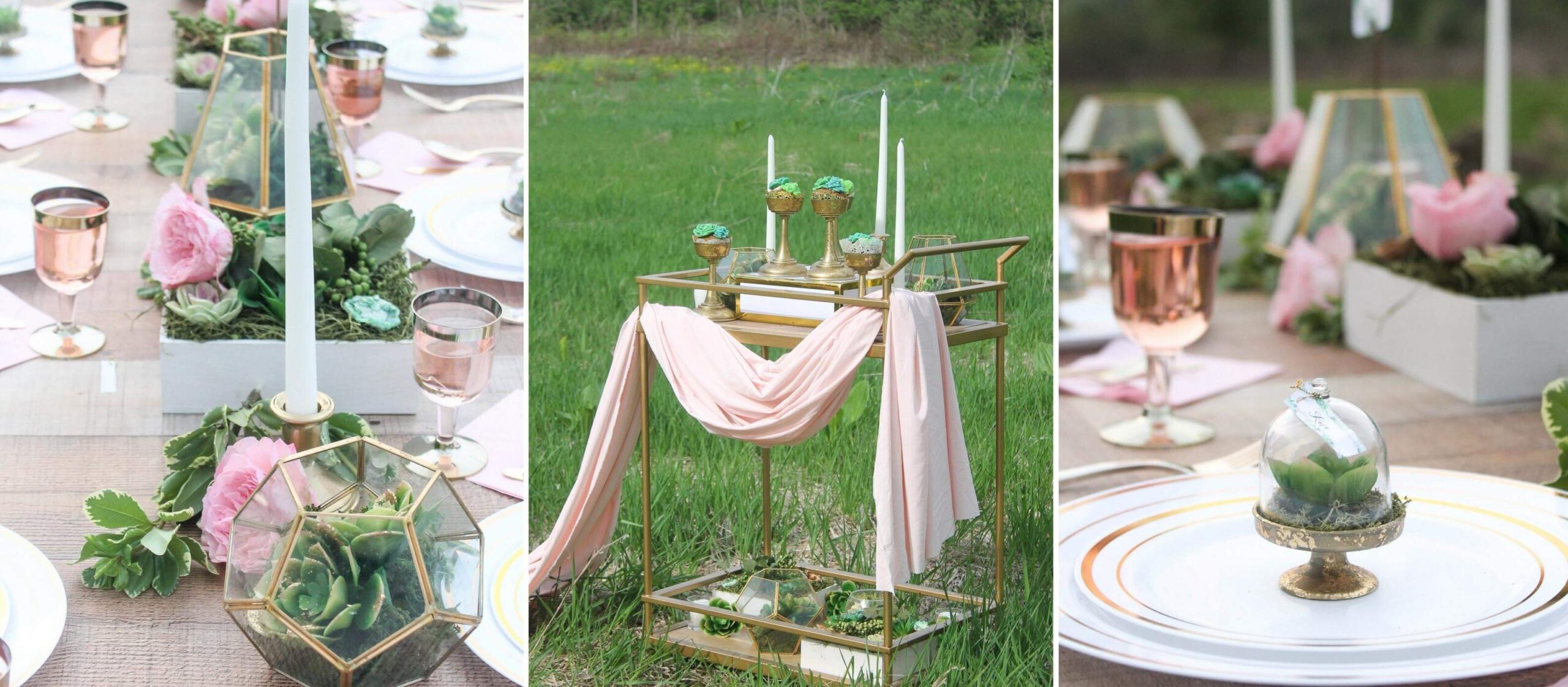 Top The Table with Topiaries
If you are a lover of a natural look, you can use the green mini topiaries. Apart from giving the garden vibe, they are small enough and thus keep the centerpiece small. It is also a way of ditching the very common use of flowers.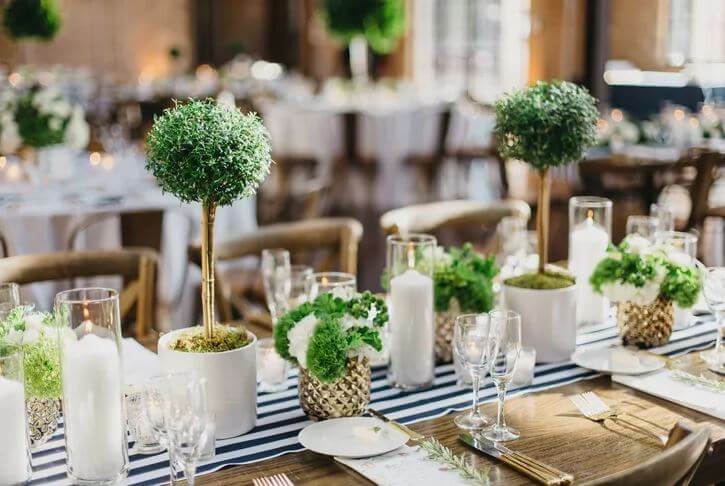 Embrace  A minimal Look
Give your table a simple but classy look using pampas grass, roses for extra texture and color, and ranunculus. Keep the touch average; it is a simple way to rock floral vases with minimal blooms.
Pink Peonies
fill the air with romance and love by using the peonies. This works for many people since they are simple and classy. The vase is packed with peonies and a touch-up of color to make the look unique. This is a table deco to consider for your lovely spring wedding.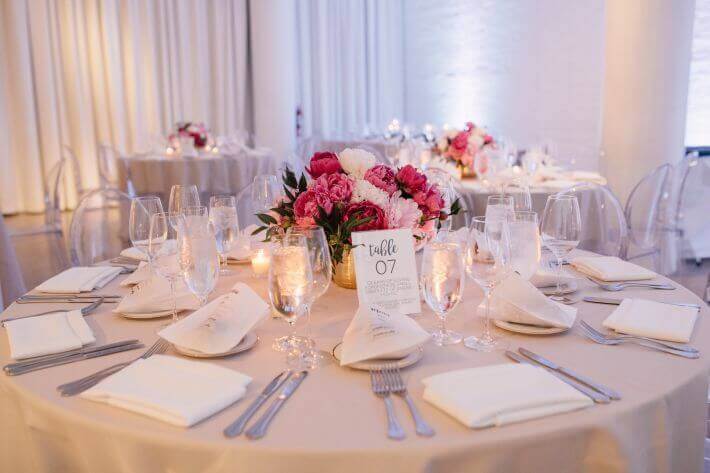 Top the Breath with Baby's Breath
You can make this simple, beautiful, but the main component of your centerpiece. It is simple but uniquely classy. Many people include the baby's breath despite being the wretch of the floral world.
 Big Display of Candelabras
Candles are often used as the centerpiece decoration, but you can boost the look to fill the place with romance by using a big candelabra. This takes you way back in the day.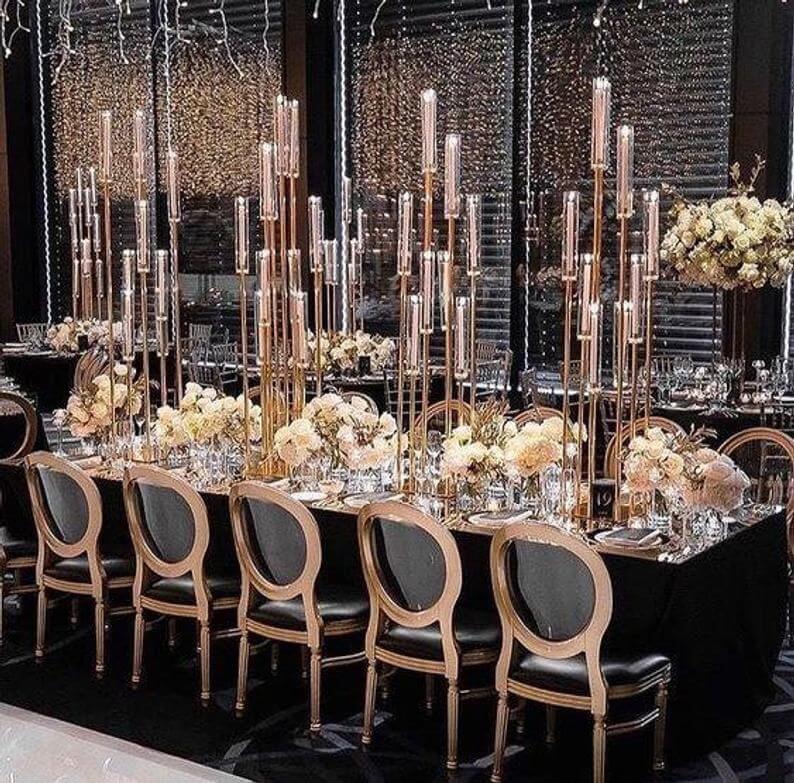 Rock Terrariums
If you are desert desert-inspired [person or need a boho wedding, combining the terrariums with small succulents will give you the look you desire. The gold edges of the cuter terrarium will give the table a perfect display.
 Be Creative with the Citrus Tree
Summer is always marked with citrus, and this can be the centerpiece decoration of your wedding. You love nature and would like a lovely graded look around the table; adding a mini citrus tree to tables will give a new look.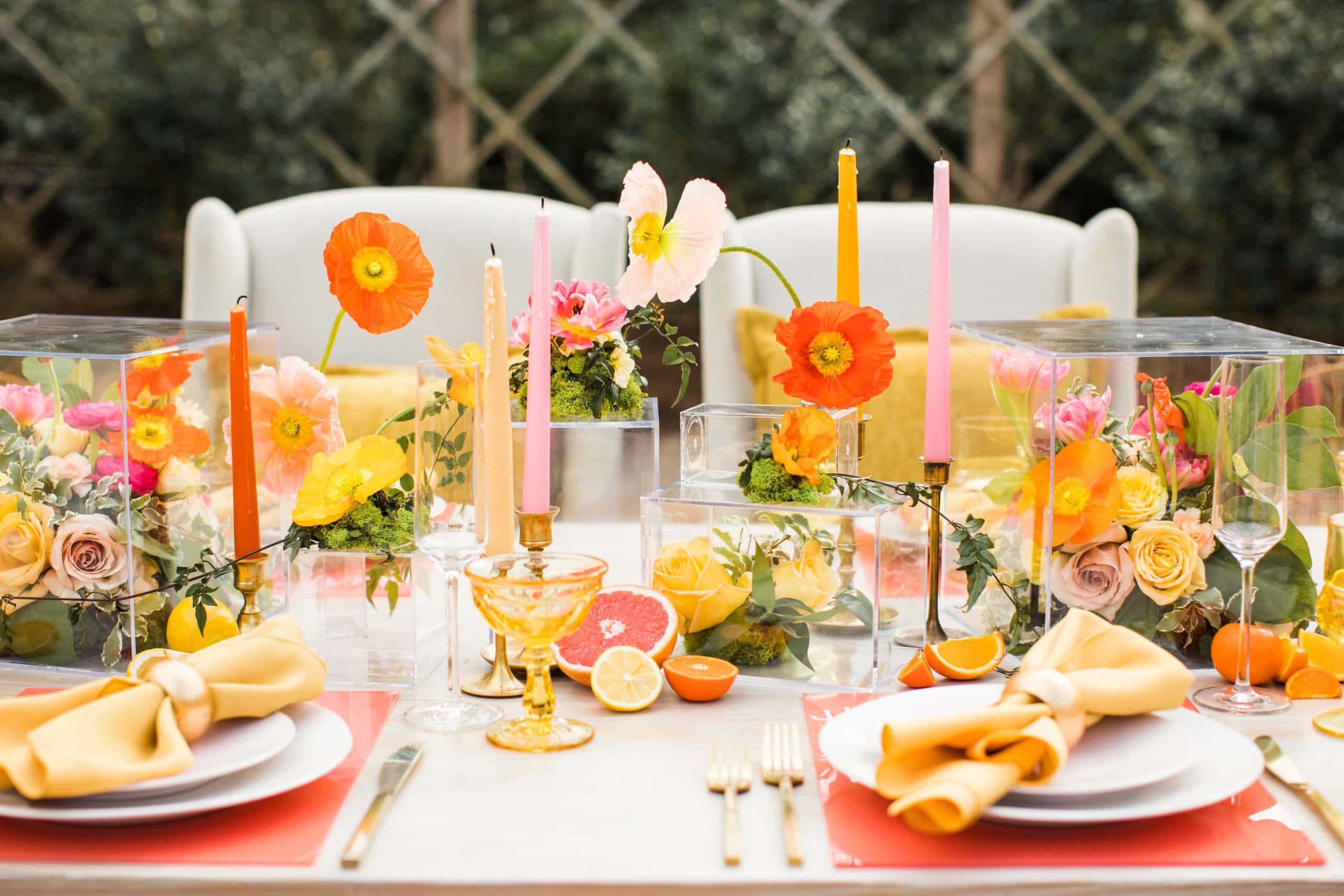 Top with Lights
You can incorporate fairy lights on the table with the centerpiece decoration. Have a lovely look by filling the lantern with dainty lights to get the fairy tale wedding.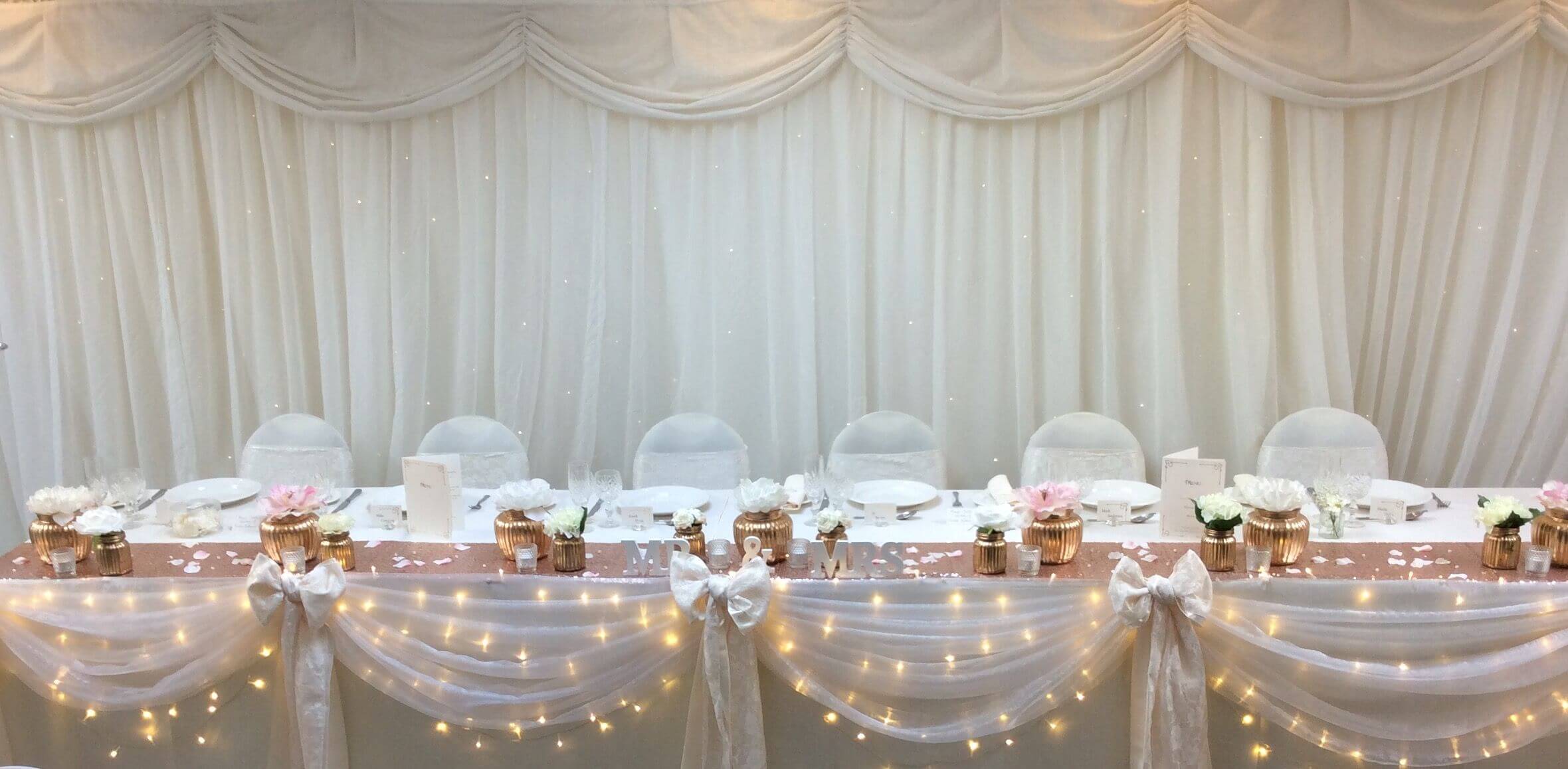 Pair Floral and Branches
Be unique and capture attention with the touch of many textures. Consider exuberant tall branches with bold blooms.
Strike with Whimsy
There are many choices to make when it comes to the centerpiece decoration. You are not limited to big floral deco. Have a romantic look with a spanning line of bud vases on a long table.   For a pop of color, add a few long-stemmed whimsical wildflowers.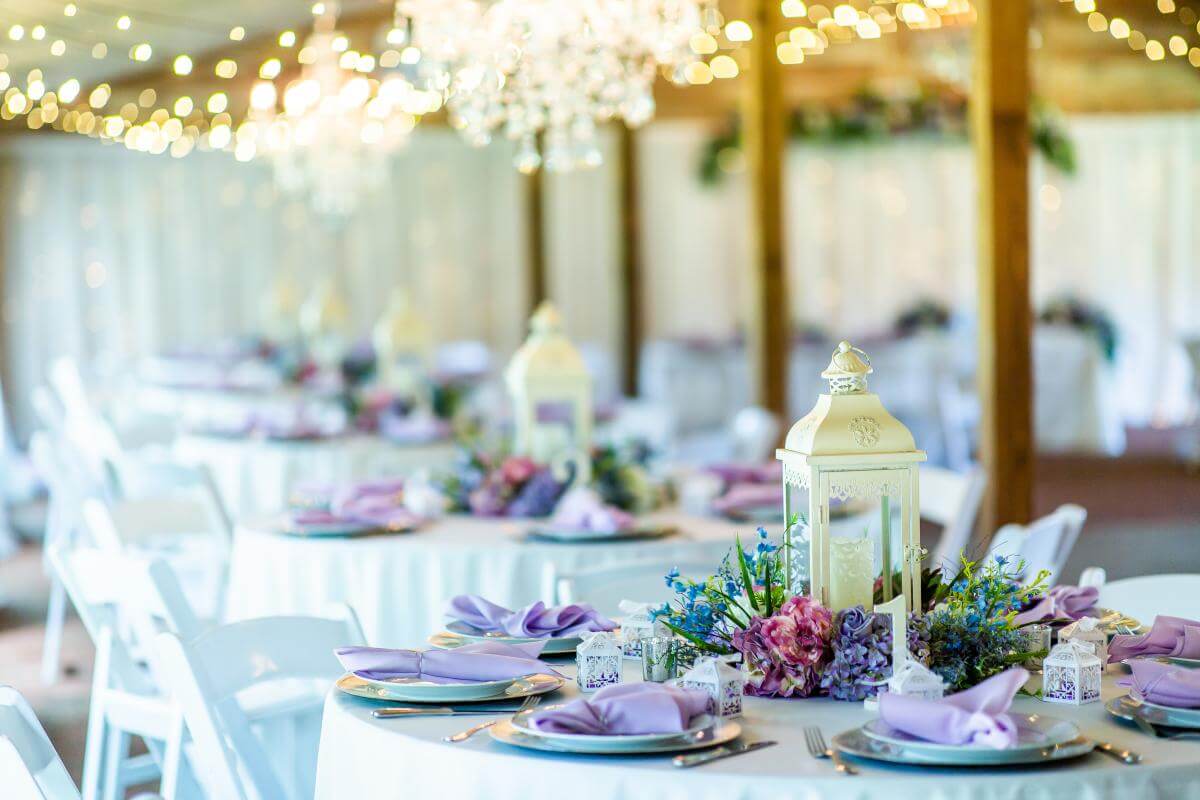 Rock Coloured Bud Vases
People differ in interest, and thus you can keep the reception casually simple but with panache. Match the dressing table with bright-colored vase buds with a few blooms.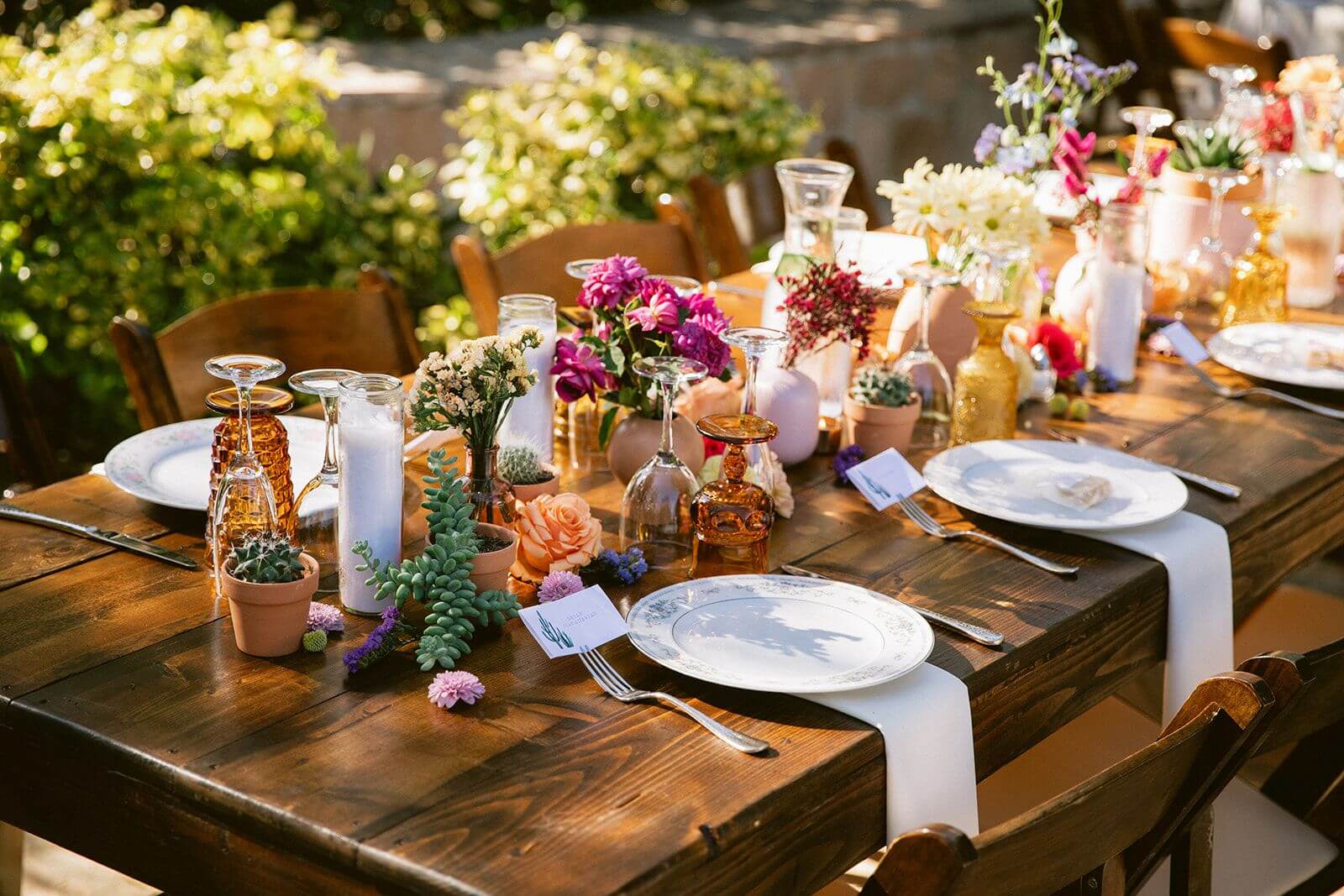 Get It Tropical and Bright
Have an eye-catching reception by mixing torch lily, ginger hibiscus, and palm leaves. Embrace colors and have that lush table look.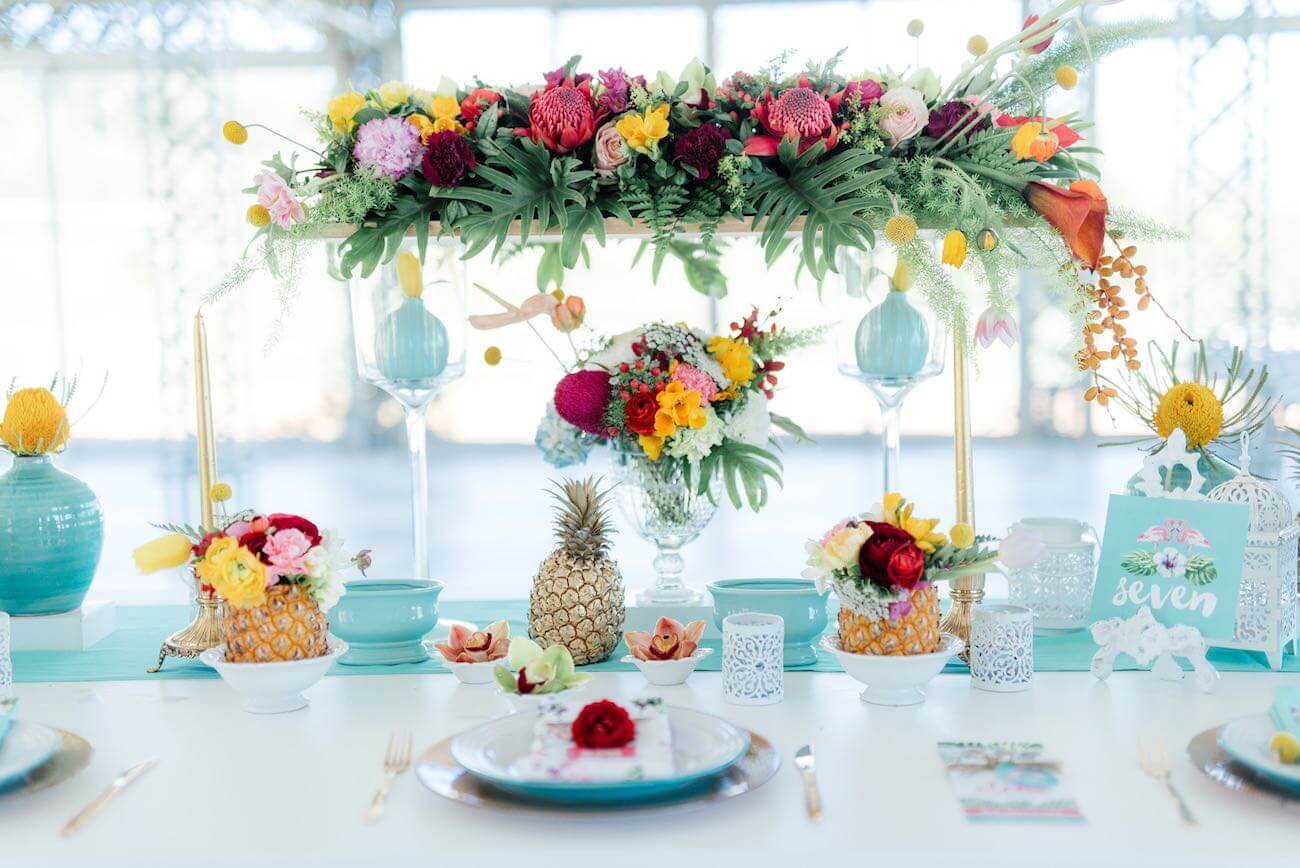 Get Personal with Trinkets
Have you never been compliant with ordinary? Give the table a unique look by bringing together items from home. For example, mix and match centerpiece decoration on the table using trinkets from different collections.
Embrace Autumn with Apples
Pair luxury greenery with fresh apples for a rustic aesthetic for a fall wedding. This is also a way of embracing the season.
 Equipoise Tropical and Minimal
Get your tropical centerpiece minimized with white blooms and greenery. It is not a must for a tropical wedding to have bright and bold colors.

 Keep It Simple
Incorporate independent ailments such as the touch of greenery and gold lanterns. The set-up is simple and flawless, embracing simplicity essential to some aesthetics.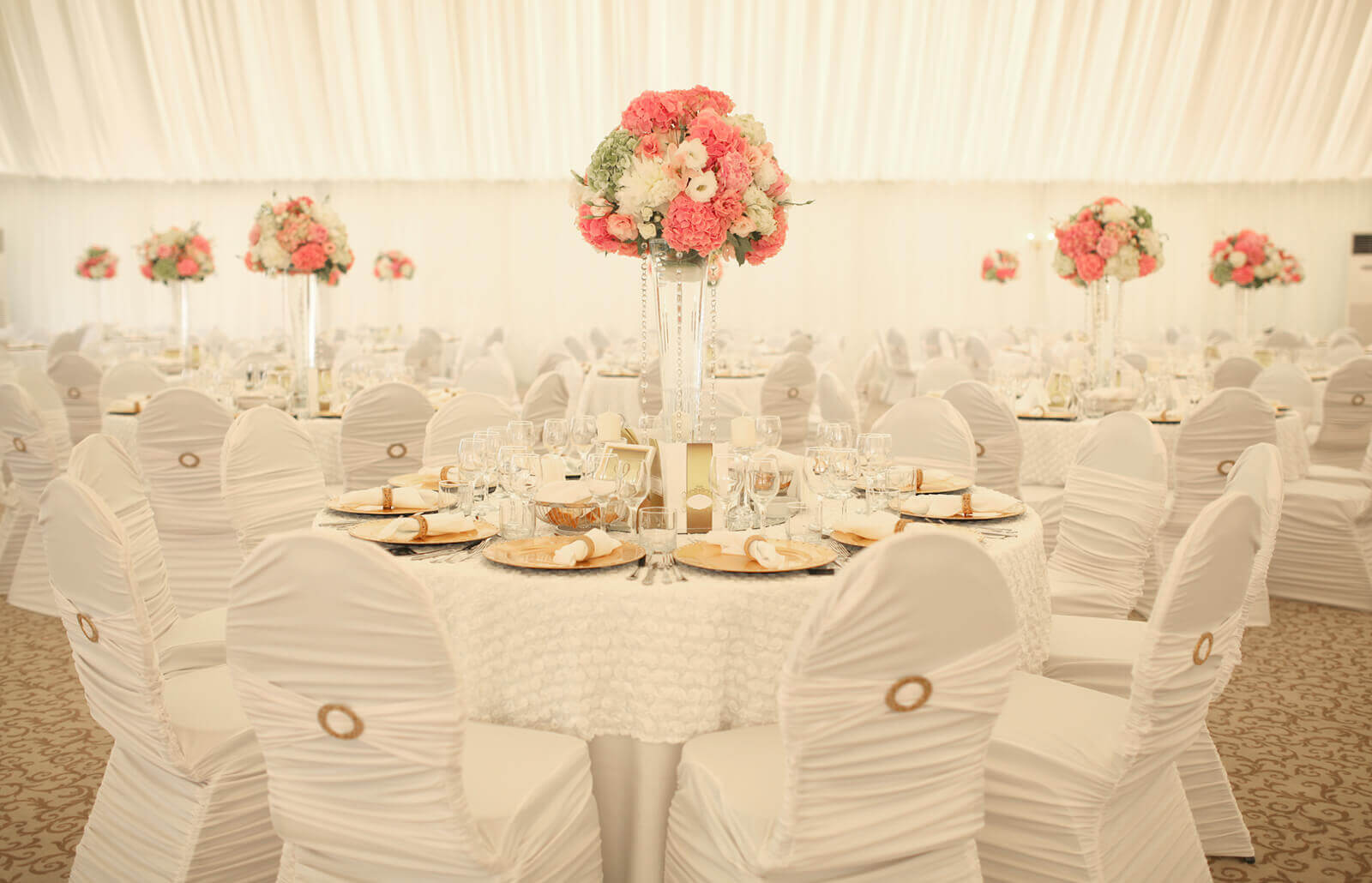 Go Wild with Wildflowers
Captures the attention by using wildflowers with diverse colors and lengths of the stem. You can vibe with boho and whimsical or have multiple colors or a magnificent centerpiece decoration.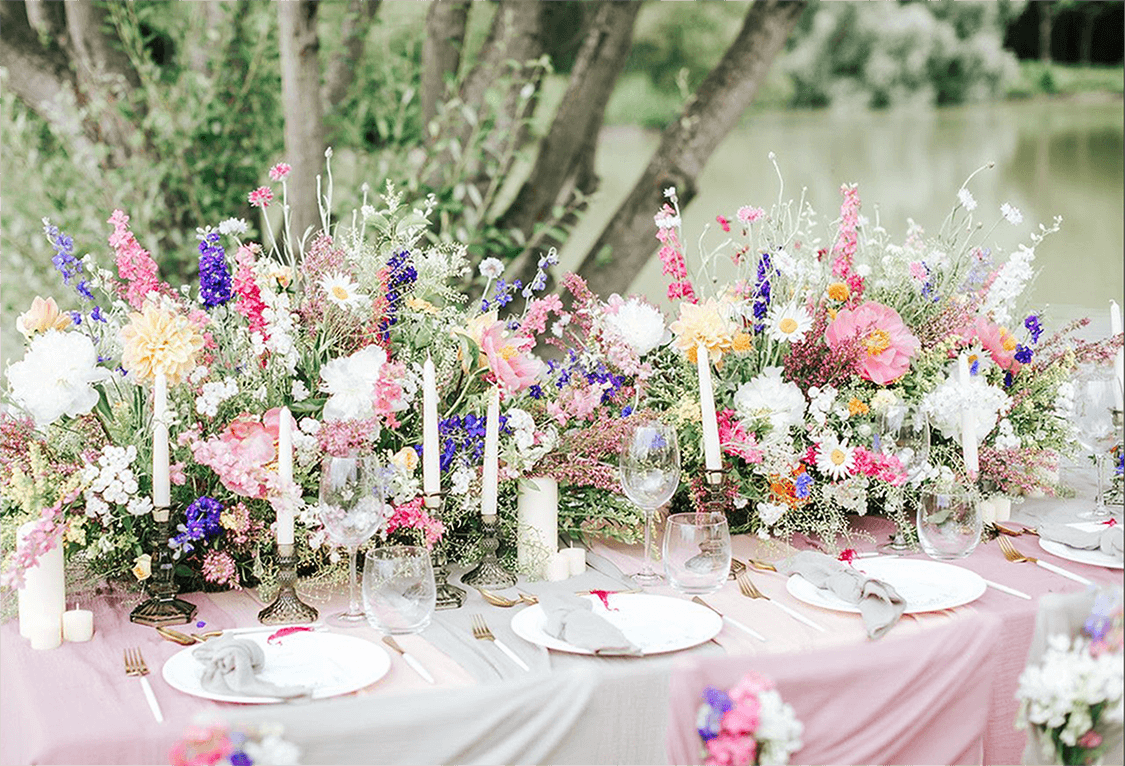 Align Greenery with Lights
Fill romance in the air in this exquisite centerpiece that matches the table dressing. It looks better on a long table, along with linen with greenery and string lights.
 Play with Pampas Grass
Make a statement with tall centerpieces for display. Pampas grass can be used to add playfulness to the table.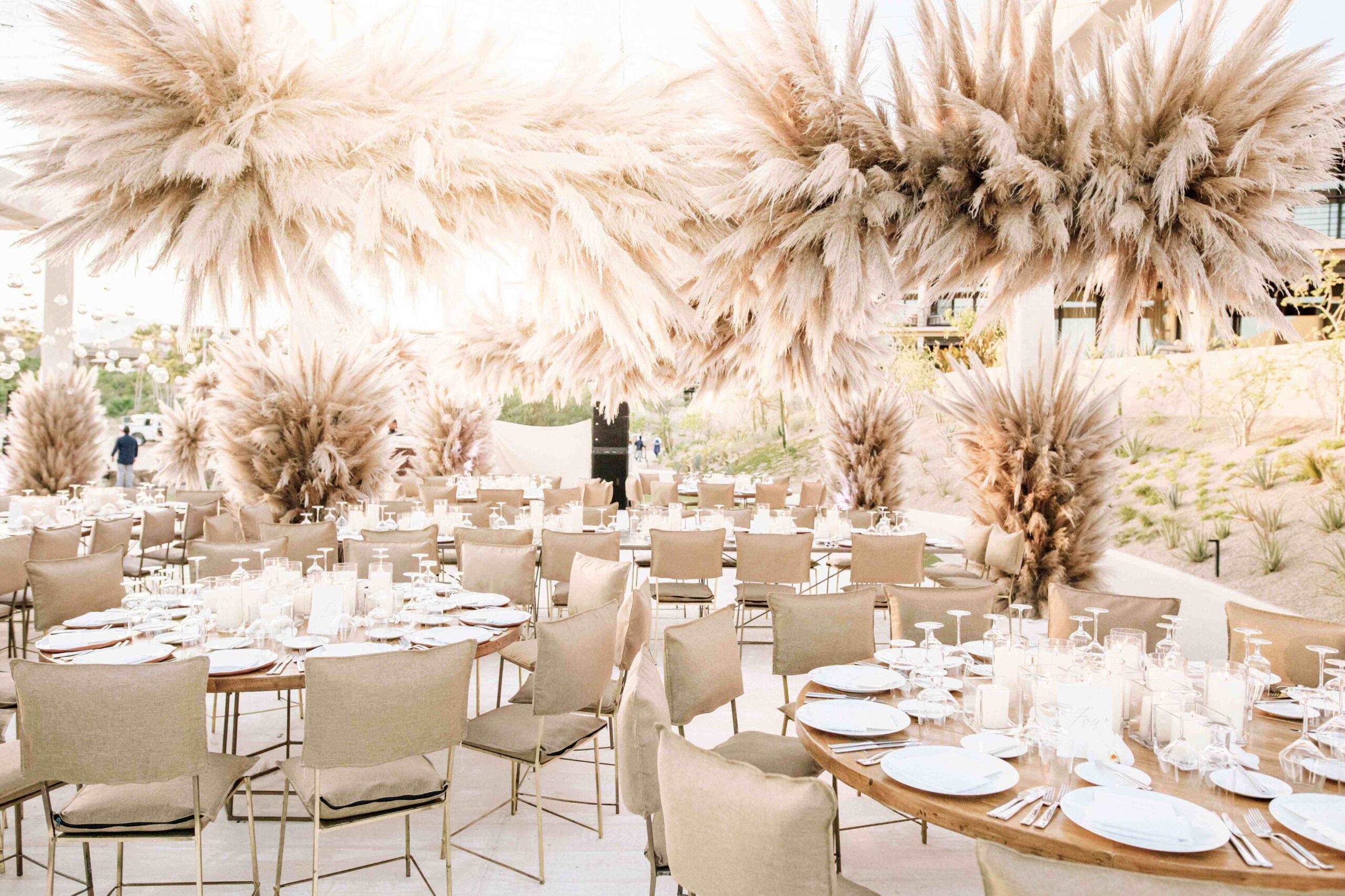 Incorporate Lush Blooms and Lanterns
Give your reception a modern romantic display, which is simple to set up since you will need a line of blooms on the table and surround it with sleek lanterns. This can be the best choice when you do not want to choose a centerpiece ailment.
Create Color Contrast
You are passionate about bold and bright centerpieces; yellow and red blooms with diverse stem lengths can enhance a stunning look.
  Say Hello to Hydrangeas
To get a beautiful garden wedding, fill vases with lush banquets. Set a romantic display with hydrangeas that can stand independently and still give you a stunning look.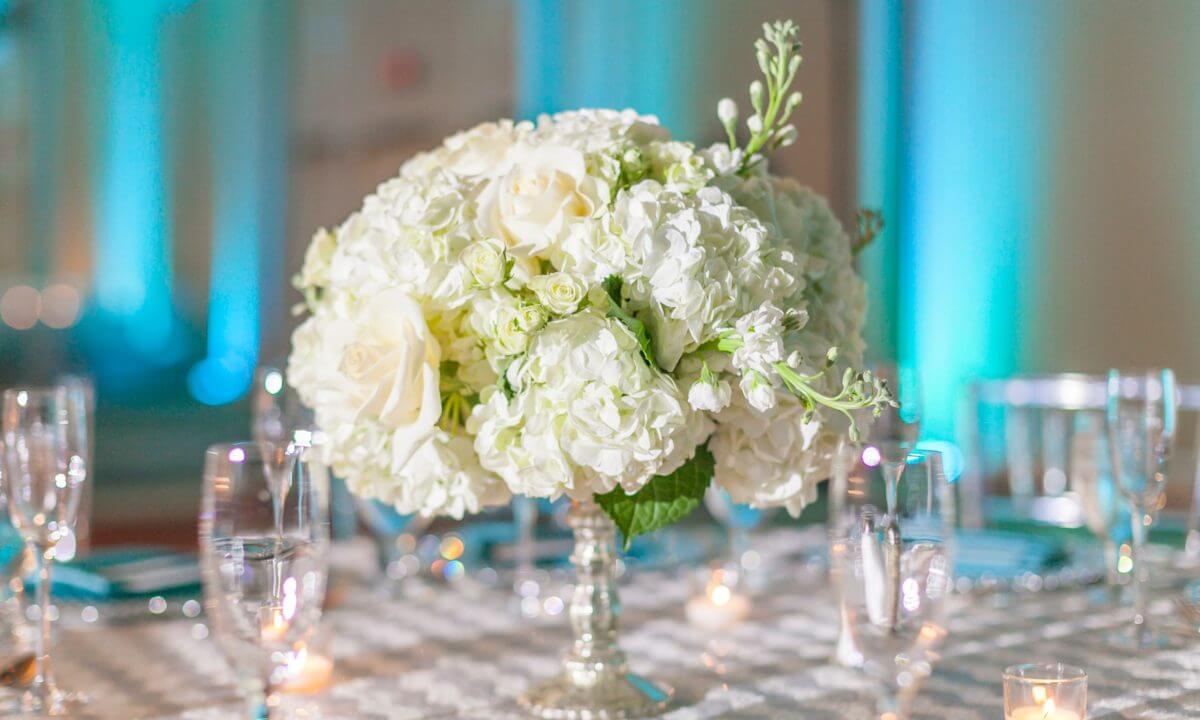 The Bottom Line
A wedding ceremony can take more than a day and is not limited to the couple's vows. Lately, the end of the vow is the start of the party. Most people would want to make their dream wedding ceremony memorable. There are many wedding table centerpiece decoration to choose from to give your reception that stunning look. Remember much of the time will be spent in the reception and thus it should be attractive enough to command attention. While dressing up your reception table for a lush look, remember to embrace colors and nature, go for your desired centerpiece, and add flair to the table runners.