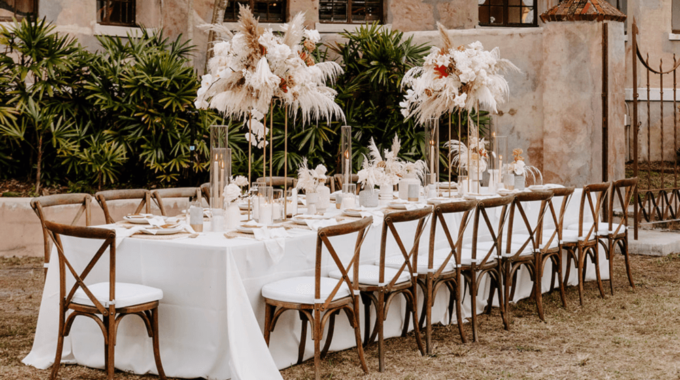 How To Choose The Best Tablecloth For Your Table?
Introduction:
It's well known that a well-decorated table and a stylish tablecloth can make your food experience better and more tasty. Hence, tablecloths not only add class and style to your mealtime, but they also influence how you see your food. When combined with clean, fresh tablecloths, napkins, and runners, your vibe for a patio outing, lunchtime on a balcony, or a formal dinner can be elegant and remarkable.
The table has many different shapes, such as round, square, and rectangular, and different sizes. All shapes and sizes require separate choices of tablecloths to enhance your dining experience.
This article guides and educates you on choosing the right tablecloth for your occasion. By applying the steps and techniques of this blog, you will be able to choose the perfect tablecloth for your different occasions and also decide what message you want to convey through your tablecloth setting.
We have also discussed the factors behind choosing the best tablecloth and done some math to help you. Enjoy your reading, be yourself when deciding on the tablecloth, and make your occasion remarkable!
What Factors to Be Considered for Purchasing a Tablecloth?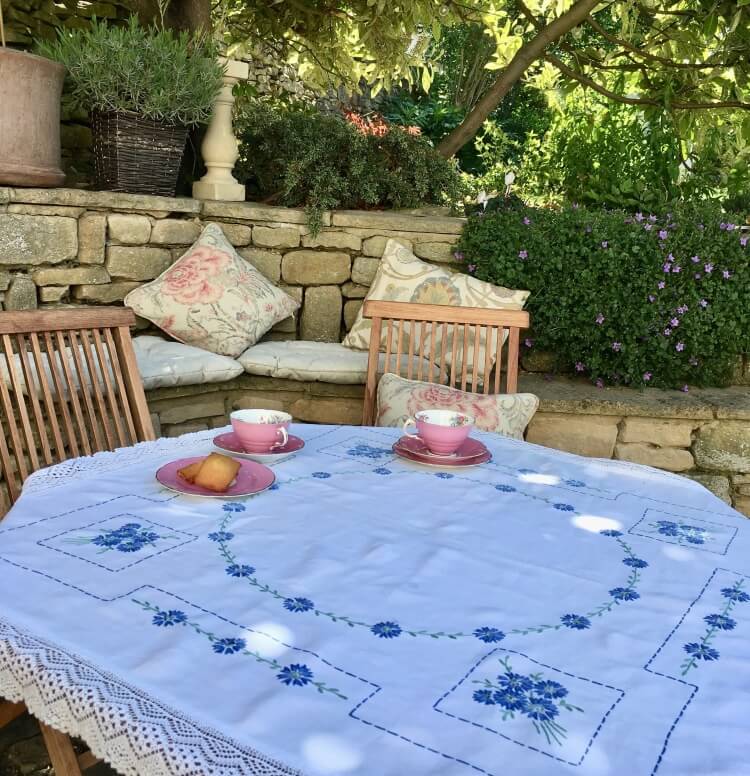 Table covers are as important as your clothes. Choosing the right clothes for the right occasion is the most important choice. There are many choices for tablecloths. From kid-friendly, expendable plastic tablecloths to advanced fabric for your opulent five-star setting, the options are too many.
Different sizes of tablecloths for different shapes
The size of the table linen helps to communicate the overall level of formality of the occasion. For a casual occasion, a 6-inch to 8-inch drop is suitable. For formal occasions, a 10-inch to 15-inch drop is more desirable.
How to choose tablecloth size? Here, we are doing some math to discuss the tablecloth required for different table shapes.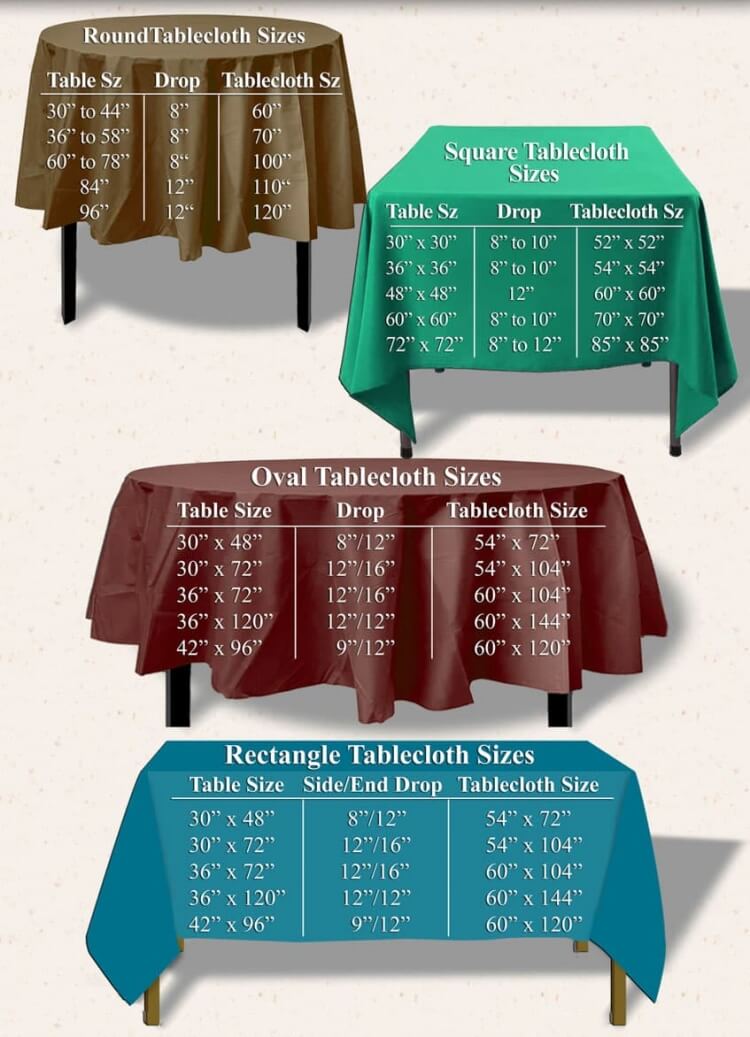 Rectangle Table
If you are deciding on a suitable tablecloth for a rectangle table, measure the length and width and add the desired drop for both sides of the length and width. A rectangular table has two sides of length and two sides of width.
Formula = Length + 2 x drop required
Width + 2 x drops are required.
Example: a table that has dimensions of 120 cm (width) by 230 cm (length).
with the desired drop of 30 cm.
According to the formula: 120+2×30
230+2×30
Hence, we get a tablecloth of 180 cm by 290 cm for your table, whose dimensions are given.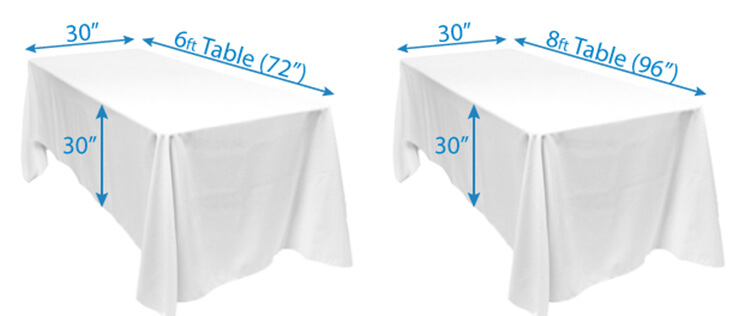 Round Table
If you have a round table and are confused about choosing the right tablecloth, don't worry; we are doing the math for you. At first, you need to measure the diameter and then add twice the desired drop to get the final size.
Formula = diameter + twice of drop
Example: – A round table with a diameter of 110 cm with a drop of 38 cm. The tablecloth size required for this dimension is 110cm + 38×2 = 186 cm. It means you can shop for round tablecloths about 177 cm in size.


Square Table
If you are looking for a cloth for your square table, just measure one of its sides from end to end. (As a square has all sides equal in dimension,
Example:- A square table measuring 60 cm in length with a 45 cm desired drop should be 60 cm + 45 cm + 45 cm = 150 cm. Therefore, for these dimensions, you need a 150 cm x 150 cm tablecloth for your square table.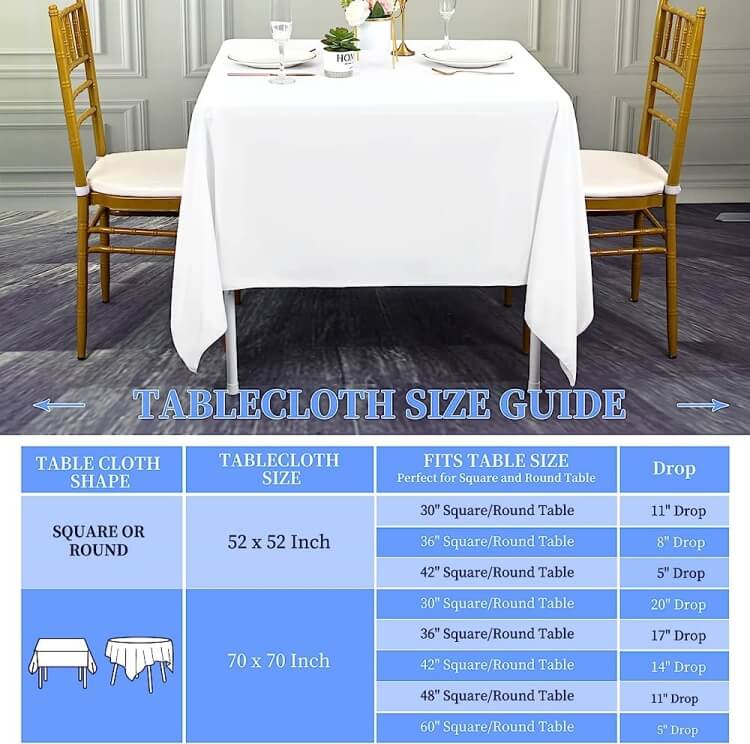 Oval Table
Accurate measurement of an oval or oblong table is a tough task; therefore, you need to apply the same technique as a rectangle table to ease the process.
Obviously, the tablecloth wouldn't fit and would droop in the corners. If the drop towards the floor is longer than on the sides, don't worry; it's normal.
Tip: If you struggle to find an exact size, always go up a size.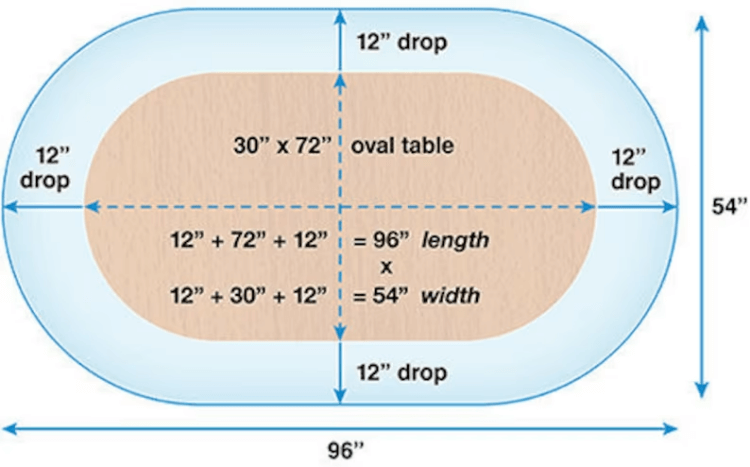 One of the best ways to display elegance at the event is to have suitable clothing for the occasion.
The material of tablecloths is a good way to make occasion-appropriate settings, and these are required for daily use, whereas disposable tablecloths are designed to be used once.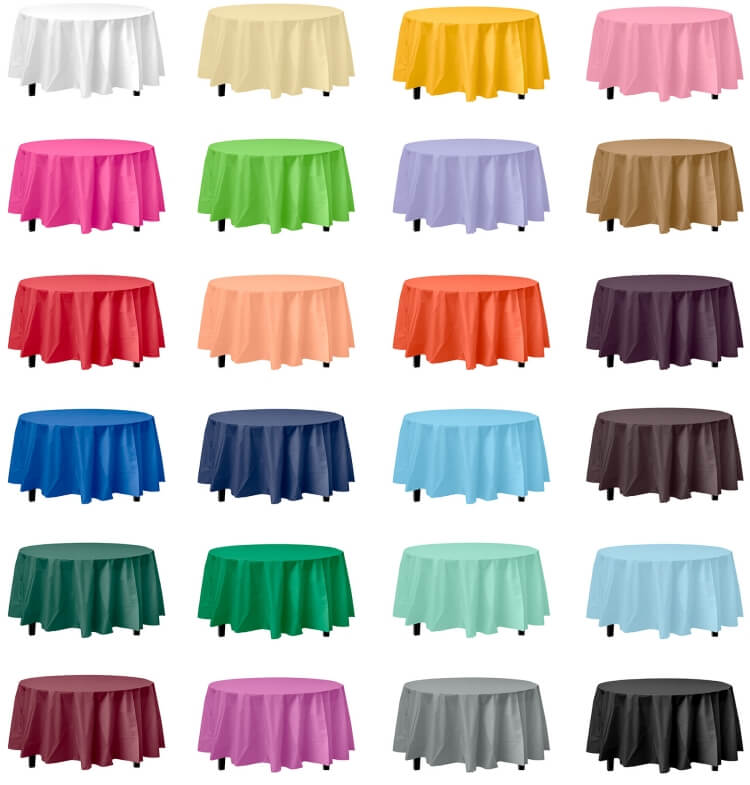 The tone of an event or a room
Tablecloths help to set the tone and nature of the occasion. It doesn't matter whether it's lighthearted and happy, rich and romantic, or genuine and proficient. Whatever you are, the tablecloth says everything in its tone.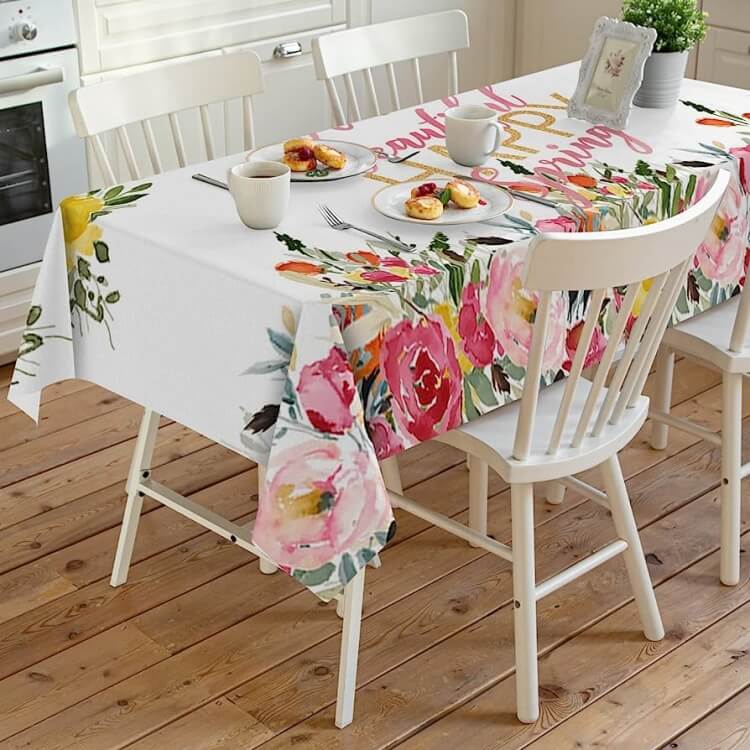 As we know, white tablecloths and off-white are common for standard settings, and strong hues make dramatic scenes and festive displays when facilitated with other tabletop elements. These add more elegance to your experience.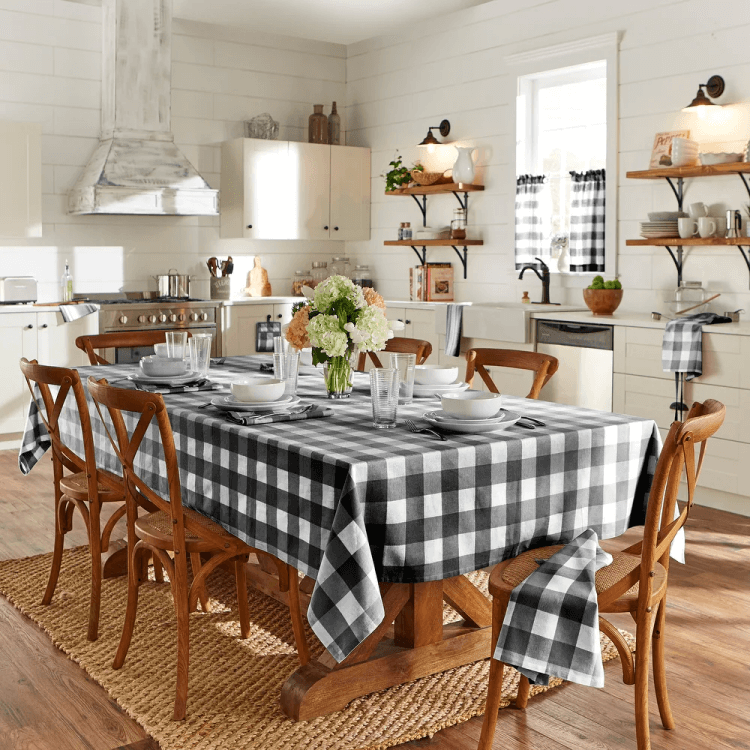 Reusable tables can be used where there is sufficient space to place the table with additional room and washing equipment. On the other hand, ready-to-go administration and dispensable covers are used for casual occasions.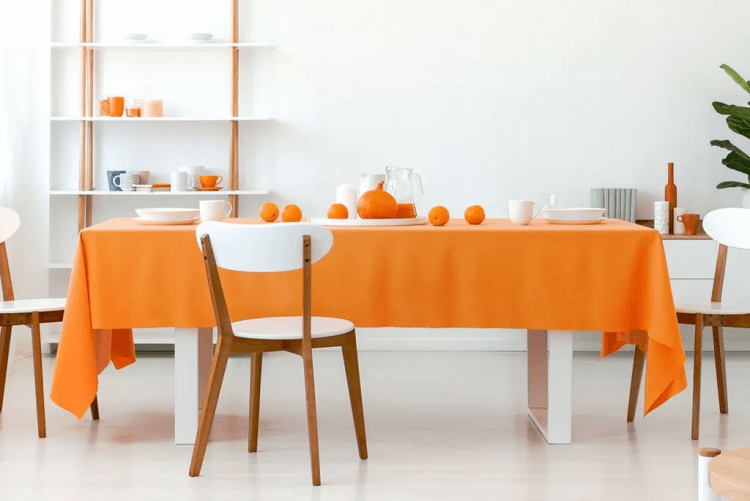 There are unlimited table linen options available, and it is now possible to purchase those that meet your purchasing plan. Choose your tablecloth per your budget, and you will surely get it in the current market.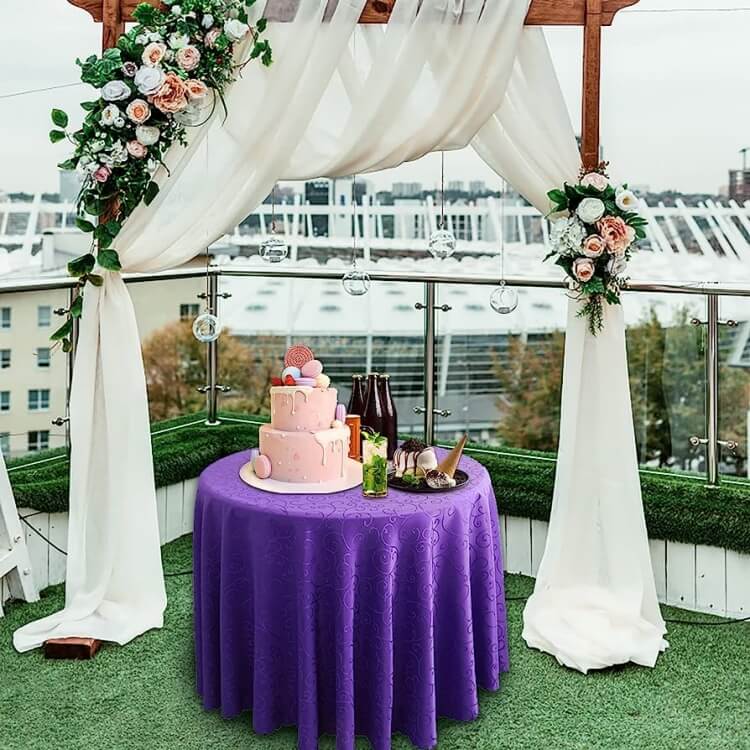 Step-by-Step Guide For The Best Tablecloth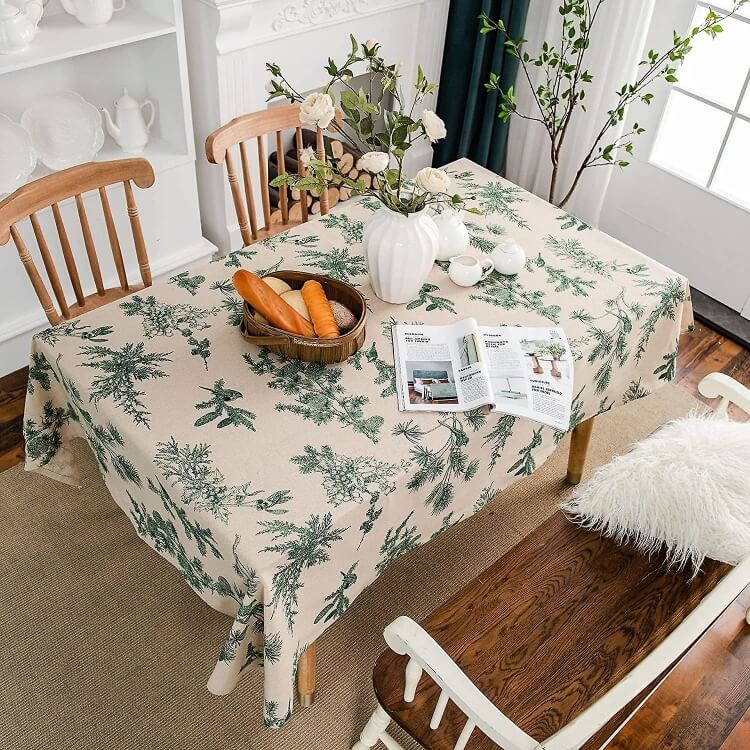 Finding the perfect size and matchable tablecloth for the table is much easier with this guide. You just need to search for the perfect shade and drop it on your table linen. Here, we will give you the best guide to choosing the perfect table linen for your table.
Step 1: Determine the Size of your Table
It's essential to measure the table's dimensions before choosing the suitable table linen for it. The measurement will help you determine the tablecloth's proper size, shape, and style for every setting.
The following dimension is required to be measured:
1. Length of the tabletop
2. Width of the tabletop
3. Height from tabletop to the floor

Step 2: Determine the Desired Tablecloth Drop
What settings would you like to either cover, drop to the floor, or hang? Do you like your table cover to drop to the floor or hang? Deciding to drop the tablecloth will determine the final size of the tablecloth.
Expert opinion: If you intend to have people seated around the table, it is suggested to have a drop of 12 to 18 inches for the best experience.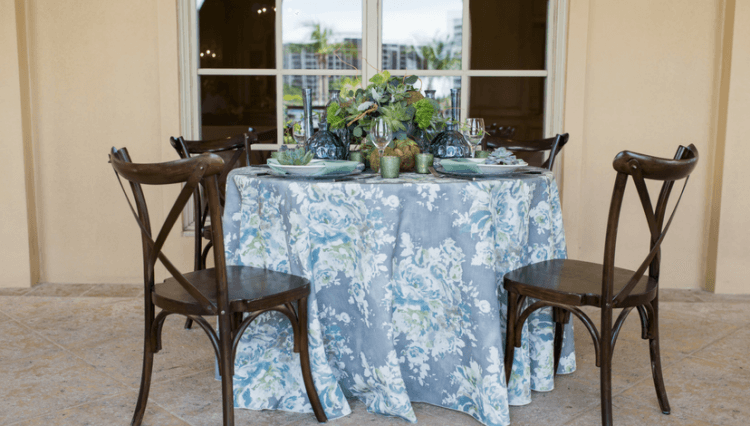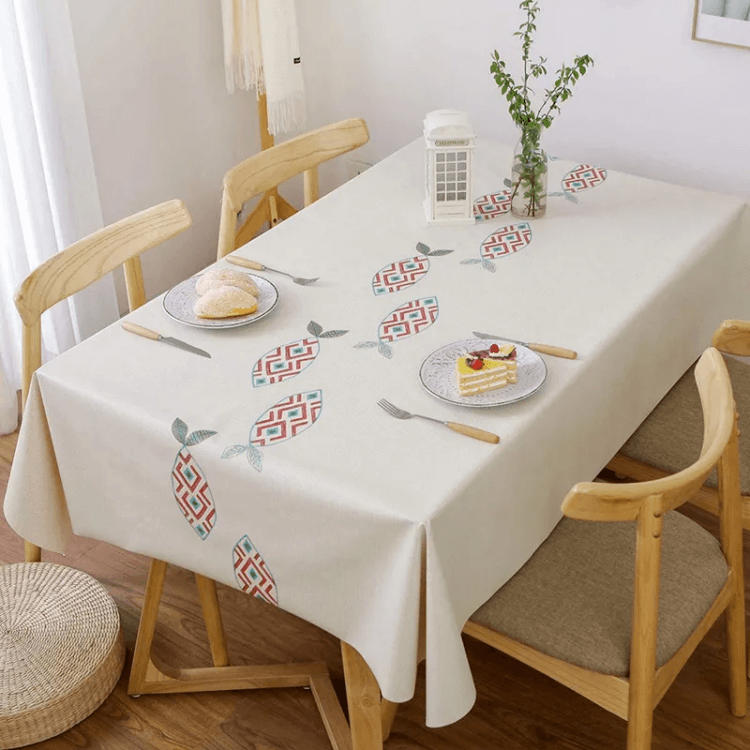 Step 3: What color you want for Your Tablecloth
The table cover shading solely and totally depends on the organized event type. The tablecloth's color conveys the event's theme to the participants. Color or shade directs all the unspoken words to the mind.
Extra Tip: When the theme of your chosen table linen is long-haul, pick neutral colors. For instance, white, dark ivory, beige, taupe, or dark brown guarantee using these clothes over an extended period for multiple occasions.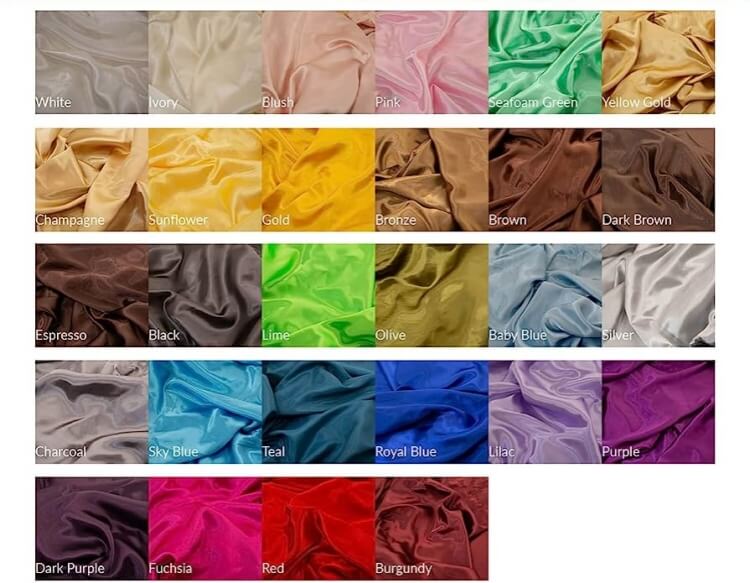 Step 4: Decide the Number of Table Linens
For smooth functioning and unhindered service in the hotels and meal halls, purchase two dozen more napkins for every 100 napkins.
Furthermore, you need two more pieces of tablecloth for ten tablecloths
For every ten tablecloths you need, you should arrange for an extra two pieces. For example, if you need 30 tables, arrange for at least 36 tablecloths to avoid inconvenience.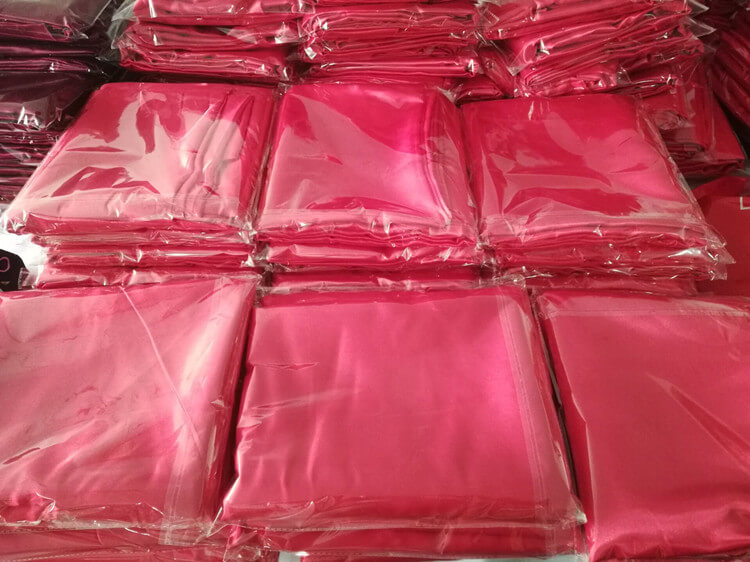 Contact Qingdao Blossom Furnishings For dining tables and other extraordinary product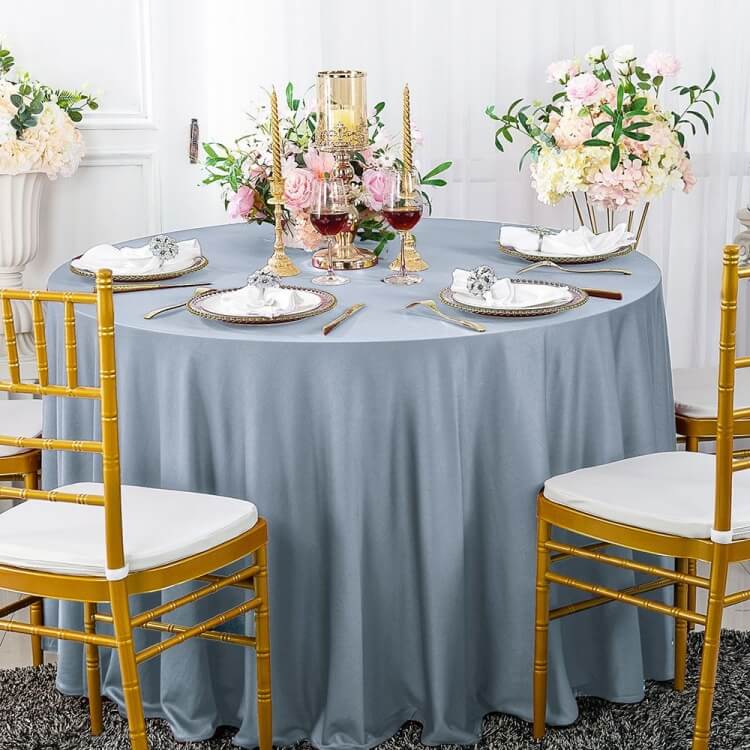 Qingdao Blossom Furnishings Limited has been one of the leading Chinese furniture manufacturers for a variety of occasions for more than two decades.
We have been producing traditional wooden wedding decor chairs and tables for the past decade. On an original basis, we have increased new-age resin furniture production recently.
Our products have a lot of variety; our furniture covers more than 60 items. We export to more than 89 countries and areas.
You may contact us if you are looking for dining tables or chairs for any of these occasions. We have numerous options for you regarding material, quality, applications, and budget for your desired product. You will get high-quality products at a reasonable price.
Hesitant to decide which product you need? Don't worry; we will assist you in finding the best match for your desired event. Our experts always help you choose the best product for a certain occasion.
Contact us for more details about our products and our expertise.