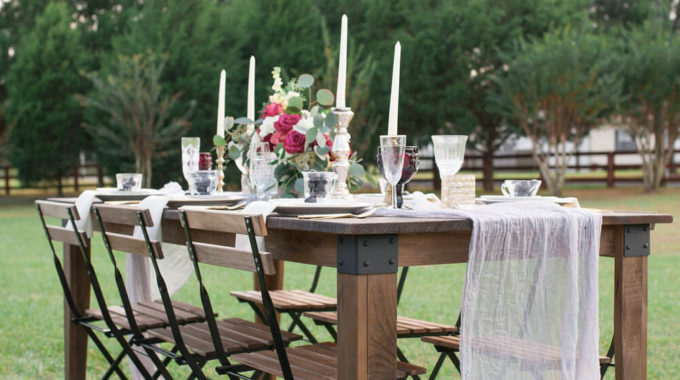 Detailed Guide For Farm Table Wholesale
The farm table and chair at the wedding or party is one of those finishing touches that demonstrate the host style to family and friends. So as a wedding planner or rental company, you need to provide customers with high-quality farmhouse tables and chairs that meet their tastes.
Then the question is coming,how to choose the right farm tables when you buy or wholesale. Here is a detailed guide to the farm table from Blossom Furnishings, a professional wedding farm table manufacturer.
you can follow the link to the section you want to read:
1、What are farm tables?
Farm tables, also known as farmhouse tables, harvest tables, were once used as sturdy work surfaces for farmers- a place to sit and eat.
The original farm tables were basic in design and styling.  They had planked tops and block legs with functional styling to meet basic demands.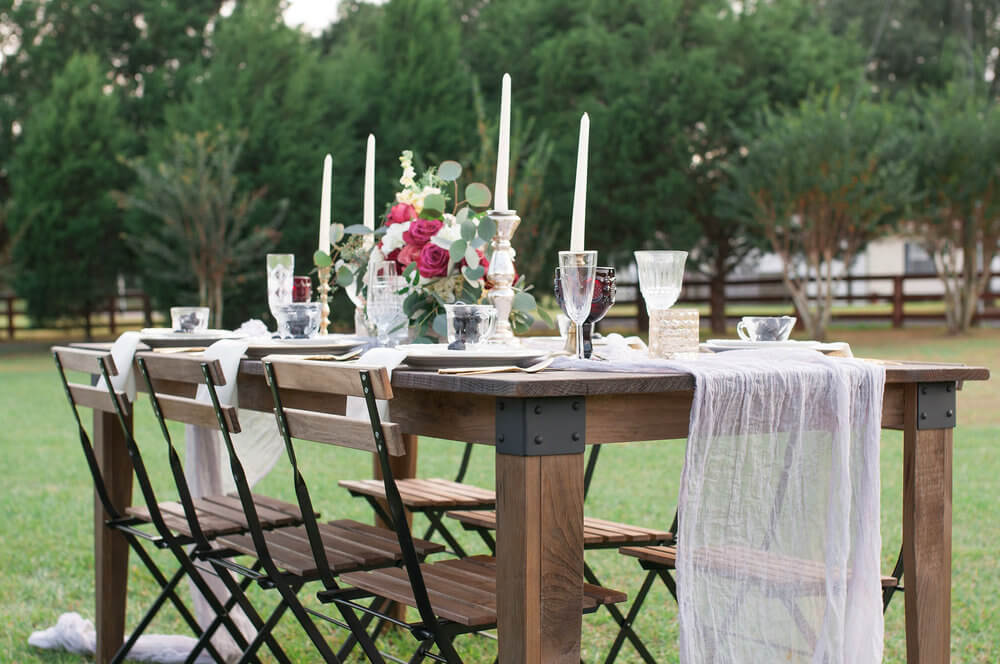 Farmhouse dining tables are the heart of homes and weddings today and widely used at weddings, holiday parties, and private events.  Farm tables are a perfect way to add a little rustic touch to your event without going overboard.
Farmhouse tables were built out of necessity, using rough timbers and native woods found on settler's properties.

2、What is the material of farm tables?
Usually, farm tables are made out of pine wood.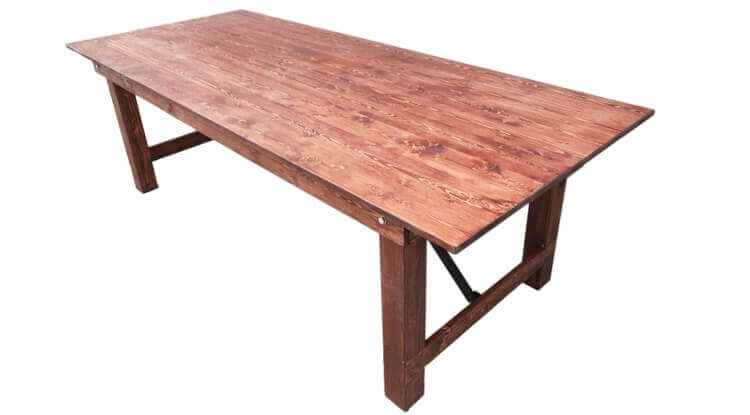 This type of wood was already 200+ years old when it was used to build barns back in the 1700s to 1800s.  It's known as "old-growth" wood in the industry.  These old-growth pine forests have never experienced artificial pesticides or fertilizers. How we used to build our farmhouse dining tables is very different from modern pine wood used in furniture.  It offers significant benefits in both beauty and durability.
Besides pine wood, you can also use oak wooden material for the farmhouse table.
3、Size Of Farmhouse Table
As a professional farm table manufacturer, we can custom farm table for your company.
The ideal farm table size for your customer 's wedding depends upon the number of people they invite, as well as the size of the room or dining area.  The most common size farmhouse dining table used in the wedding was a rectangle table that fits 8 to 10 people about 96 inches wide and 120 inches in length. The standard 60-inch and 70-inch round farmhouse tables comfortably seat anywhere from 8 to 12 guests.
If you have any special requirement, please contact us and get a custom size

4、How to paint farm tables?
Farm tables bring a sense of antique charm to modern-day weddings, so we need to have the most durable finish for the top of our farmhouse table.  A clear top coat over either a stained or painted finish is the most durable surface for a table top and we also use two different color tones for farmhouse kitchen tables.
Farm table painted by our skilled craftsman. Please be noticed that the advantage of spray painting is ensured lacquer can be well distributed on the farm table.

5. How to stain farm tables?
To stain farm tables, we apply two different stains in layers, using the brush to apply the pre-stain conditioner before laying down any color, which helps to give an overall even base for the stains.  We use a fine staining pad to apply in a thin even coat and work in one direction of the grain, stretching it out as thin as possible.
In general, our solid wood farmhouse table is white, natural, dark brown, light brown, rust, antique limewash. But if you have any requests about the farmhouse table, please feel free to contact us.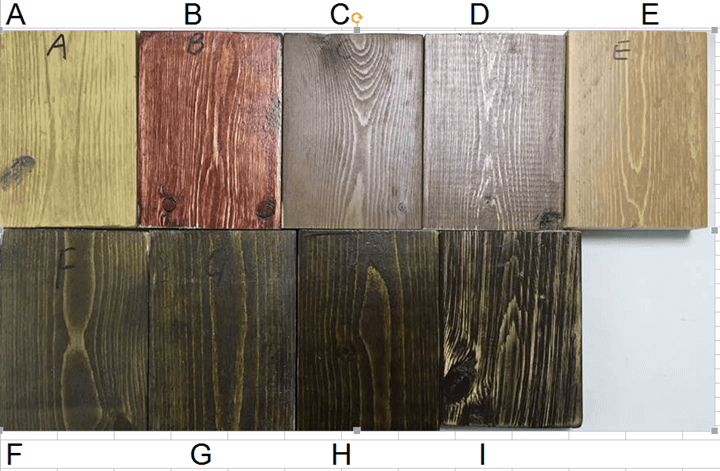 6. Application Of The Farm Style Tables?
Our modern style farmhouse tables are widely used in weddings and special events.  It comes in different shapes and sizes.  The decision between long, round, or square tables has never been easier; farmhouse kitchen tables are the obvious answer for the wedding reception venues! Not only does this arrangement help a large reception feel intimate, but the design options are endless.
Modern farmhouse dining tables give the home old school, crazy look, no matter the design. Antique farmhouse table will bring rural charm in the dining room, even the house is surrounded by modern fixtures and stainless-steel appliances.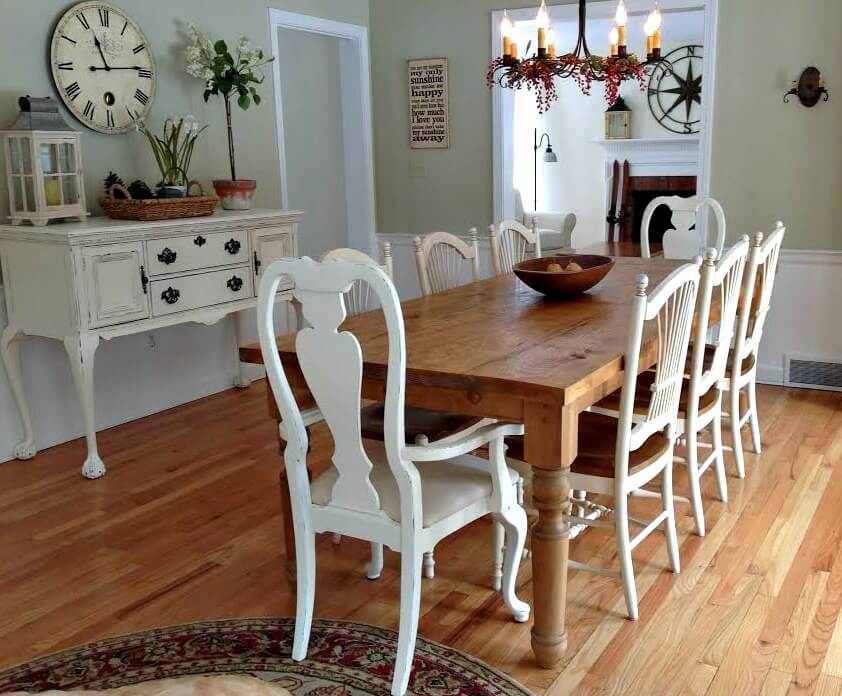 When people are tired during shopping and activities, they need to sit down and take a rest. At this time, if there is a farm table with a bench with flowers, snacks, and drinks on it, it would be great!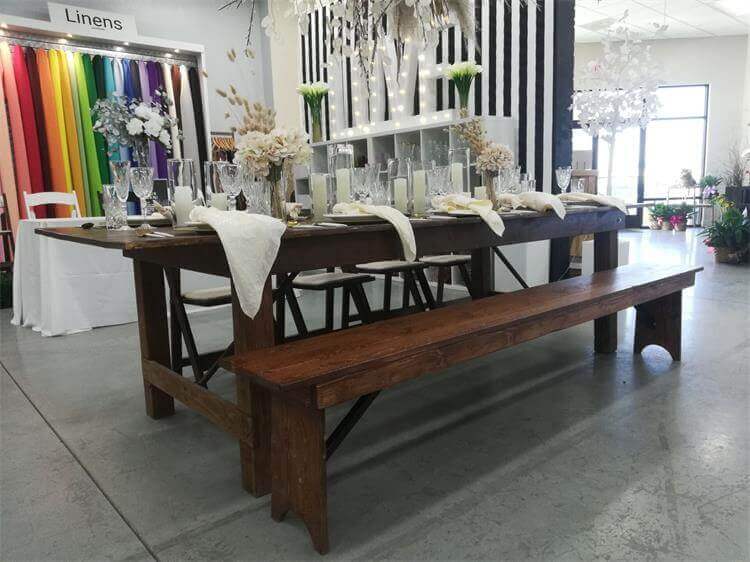 Despite being able to work from nearly any location, people still value connecting with others in the office. In a workplace of diminishing space, meeting tables respond to the need for collaborative spaces, creating well-equipped, comfortable spaces outside of the primary workstation.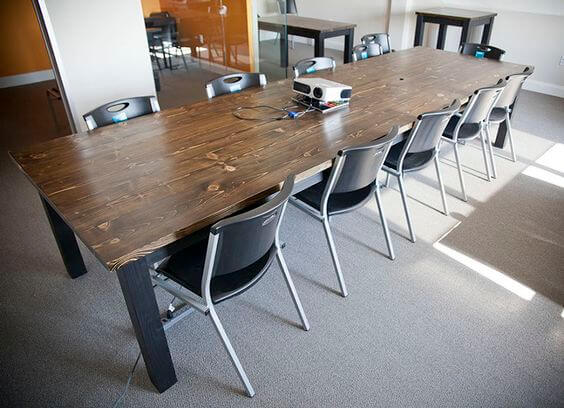 Modern farmhouse table with white cover plays a very important role in a big banquet. The simple and solemn color suits all the banquet places, rendering a pleasant and peaceful atmosphere. A big farmhouse table can hold 10-12 people to seat togher.At this time, round farmhouse dining table is good for people to sit closer, convenient for everyone to communicate, enhance the relationship between each other.
People Also Asked
Q: Which farm table is good?
A: Besides pinewood, oak is one of the most used wood for rustic farmhouse tables and furniture, because people love its grain.  Many traditional and farmhouse-style tables are crafted from red oak.
Q: Where to buy farm tables?
A: Blossom furnishings farm tables come in a variety of finishes such as solid pine and oak.  Our farm tables come in different sizes, including the pinewood round bar tables, oak folding farmhouse tables, and our most saleable antique rustic solid pine farmhouse folding table.  We can also do custom size farm tables.
Q: Which chairs to match your farmhouse tables set?
A: All kinds of wooden cross back chairs and bamboo folding chairs are fit perfectly with farmhouse tables. Our wooden outdoor benches are also good to pair with a farmhouse table as it comes in five different colors such as natural, white, dark brown, light brown, rust, antique limewash.
Q: How to transport farm tables?
A: We handle all of our products delicately and are very fragile.  Wooden types of furniture are more susceptible to damage during a move than any other item.  We use furniture pads to wrap up our farmhouse tables for sale and wrap all corners thoroughly and cover every square inch of exposed wood.
Q: How to care on your farm tables?
A: Wood is the most common material when it comes to tables. However, it's also surprisingly fickly to take care of.  We can use a barely damp microfiber cloth to remove any dust crumbs and grime that may have built up and if there are any sticky spots left behind, we can dip the microfiber cloth into the soapy water and gently rub the affected area.