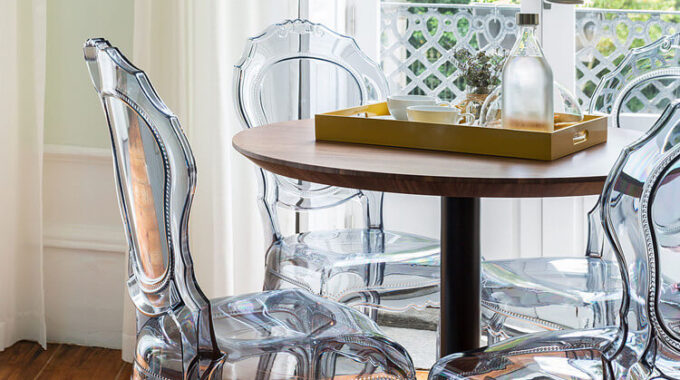 Top 10 Chair Manufacturers in UK
Do you want to avoid sifting through countless options for chairs only to be disappointed by their lack of quality and style? Look no further! Our latest blog post has done the research for you and compiled a list of the top 10 chair manufacturers in the UK. We will provide an extensive overview of each manufacturer specializing in manufacturing reliable, long-lasting chairs with styles to fit every aesthetic and financial preference. Their designs range from contemporary to timeless. So, whether you're a homeowner, business owner, or designer, this post will be your go-to guide for finding the perfect chairs. Let's make the cake bigger together. 
 Blossom Furnishings

: The Ultimate Solution for Your Furniture Needs
For almost two decades, Qingdao Blossom Furnishings Limited has held a leading position in the Qingdao banquet chair market. They have earned a reputation for delivering outstanding products to their customers in the UK. They have specialized in manufacturing wooden wedding chairs and distributing wholesale party tables and chairs. 
With 70 experts and over 300 cutting-edge, automated, and semi-automated machines, the company's production process guarantees outstanding, long-lasting furniture. Monthly, Qingdao Blossom Furnishings fabricates more than 20,000 pieces of furniture, with over 60 types of products. 
The furniture crafted by Blossom Furnishings is also exported to over fifty-six countries worldwide. A team of quality control experts oversees the production process, ensuring the finished product abides by international quality control standards. 
Their self-sustained work area is used to serve their customers with paperwork, computing, and reception. To ensure the ordering process is smooth, their knowledgeable salespeople reach their clients through emails and phone calls to check in on any details that require clarification.
Popular Chairs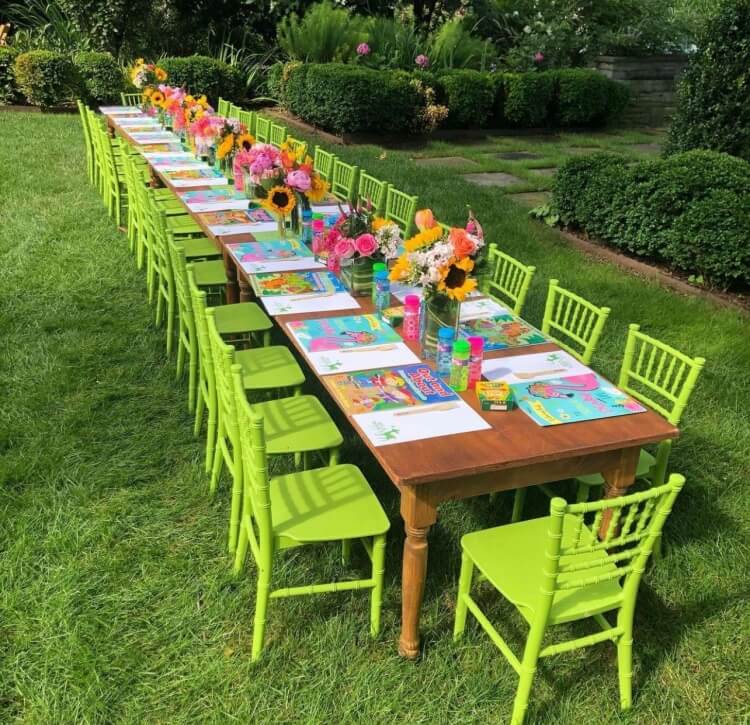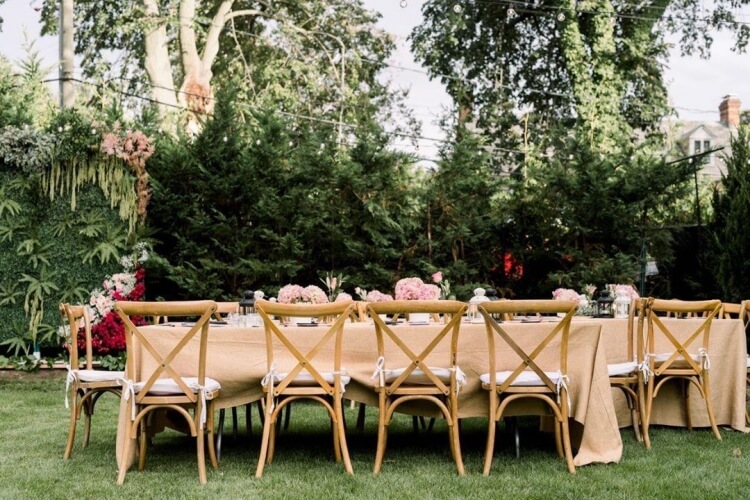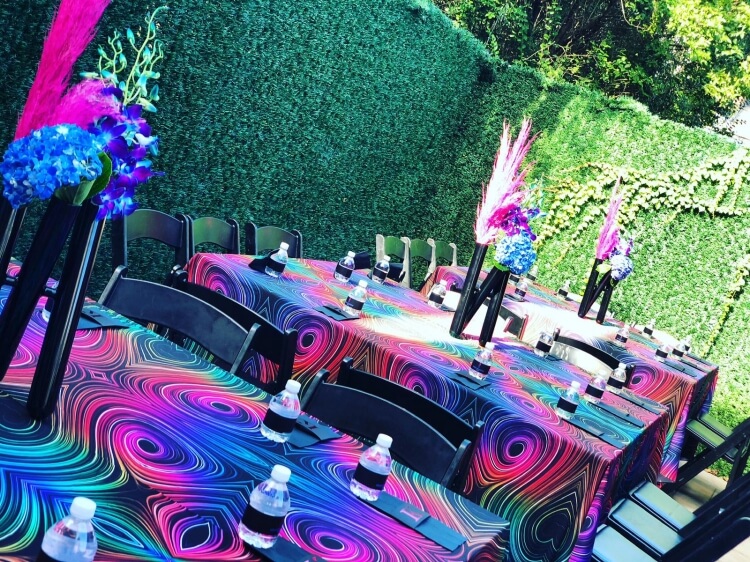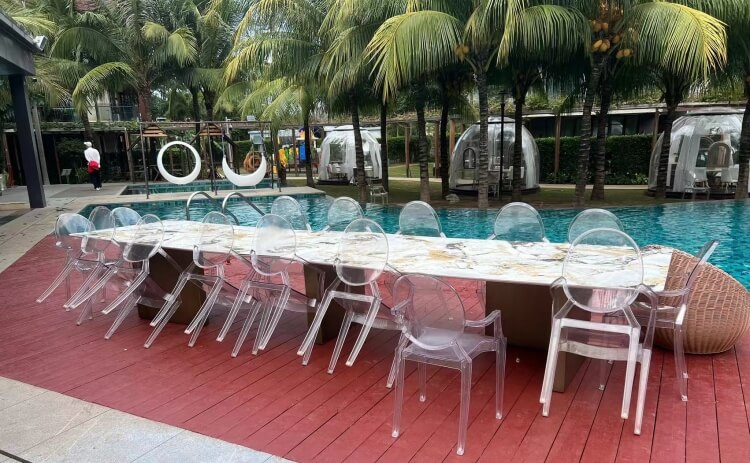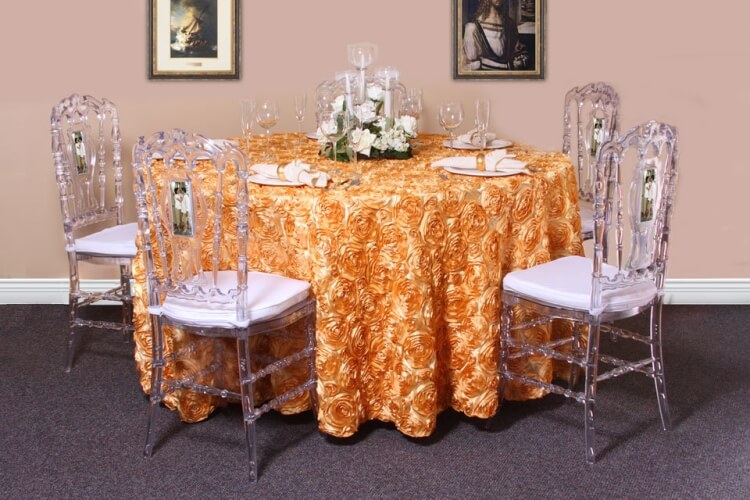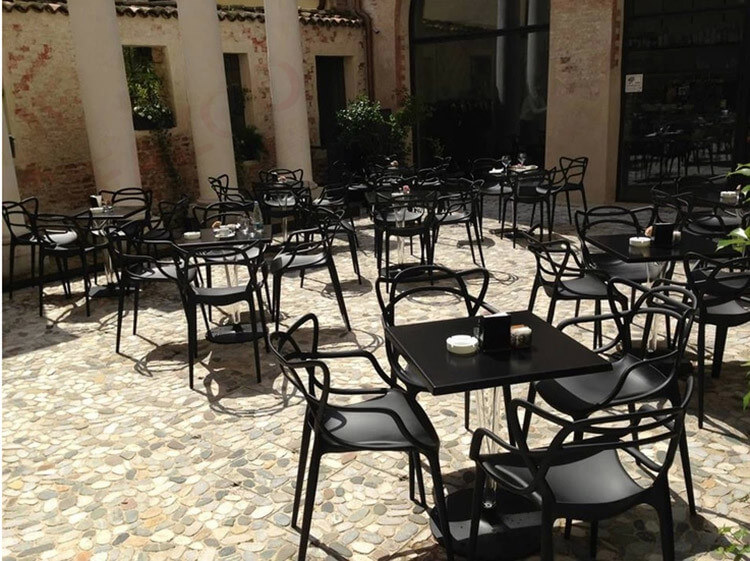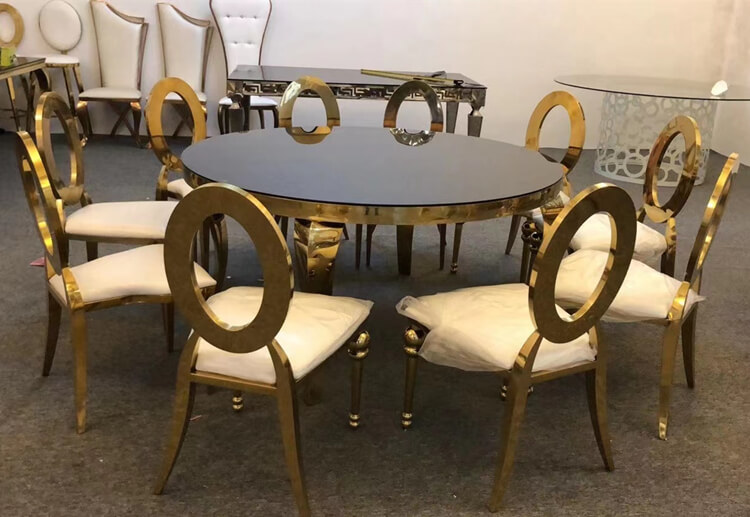 The Chairmaker

 
Owned by CVOUK Ltd, Chairmaker has established itself as a reputable brand. Their collection is evolving as new chair designs are discovered in the vault. They craft hundreds of fresh models, taking cues from modern trends, such as the current fixation on Mid-Century aesthetics every year. Based in Sussex, England, they manufacture some of the most well-known chairs made in the UK, and these items are offered to their trade customers. 
By manufacturing in the UK, they maintain oversight over the entire process. Frame timbers originate from approved sawmills that meet FSC or PEFC standards, and their internal upholstery meets the stringent Crib 5 fire safety regulations as the baseline.
The company's services revolve around three main points:  
Firstly, they collaborate with talented designers from around the globe to create their signature pieces. 

Secondly, they are sought after by the high-end hospitality and commercial industry, usually collaborating with designers and sometimes working directly with venue owners. 

Finally, they manufacture and sell Chairmaker products to private and trade customers. 
Featured Chairs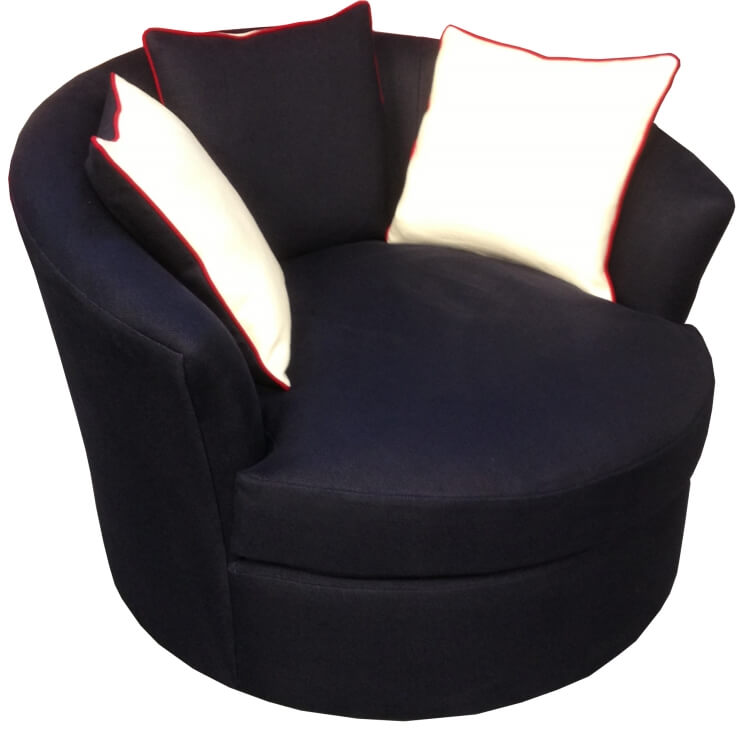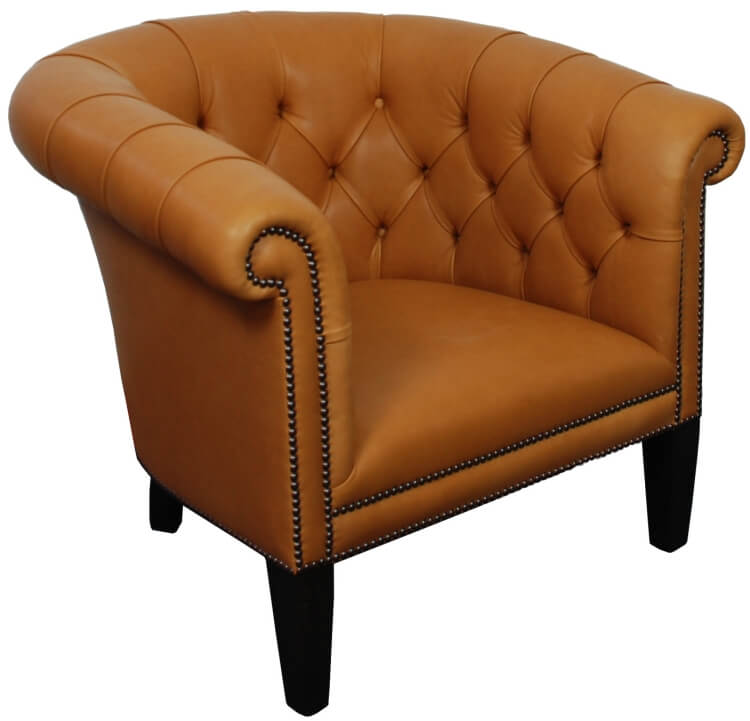 Ansty Dining Chair (Plain Back)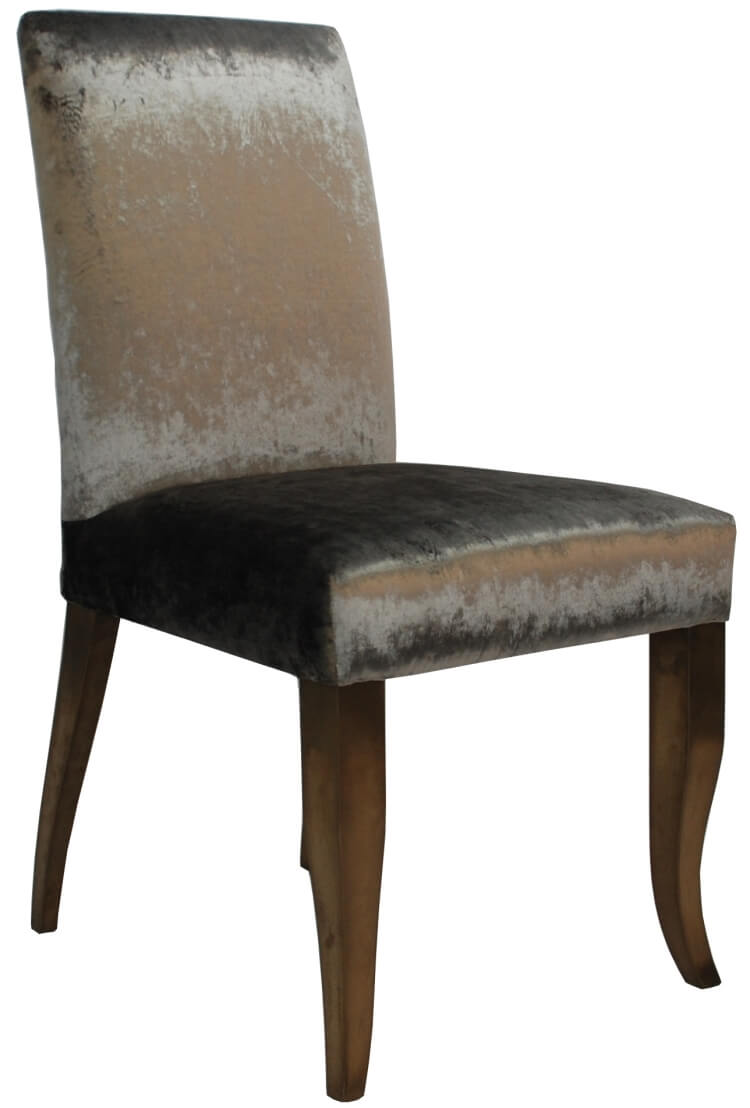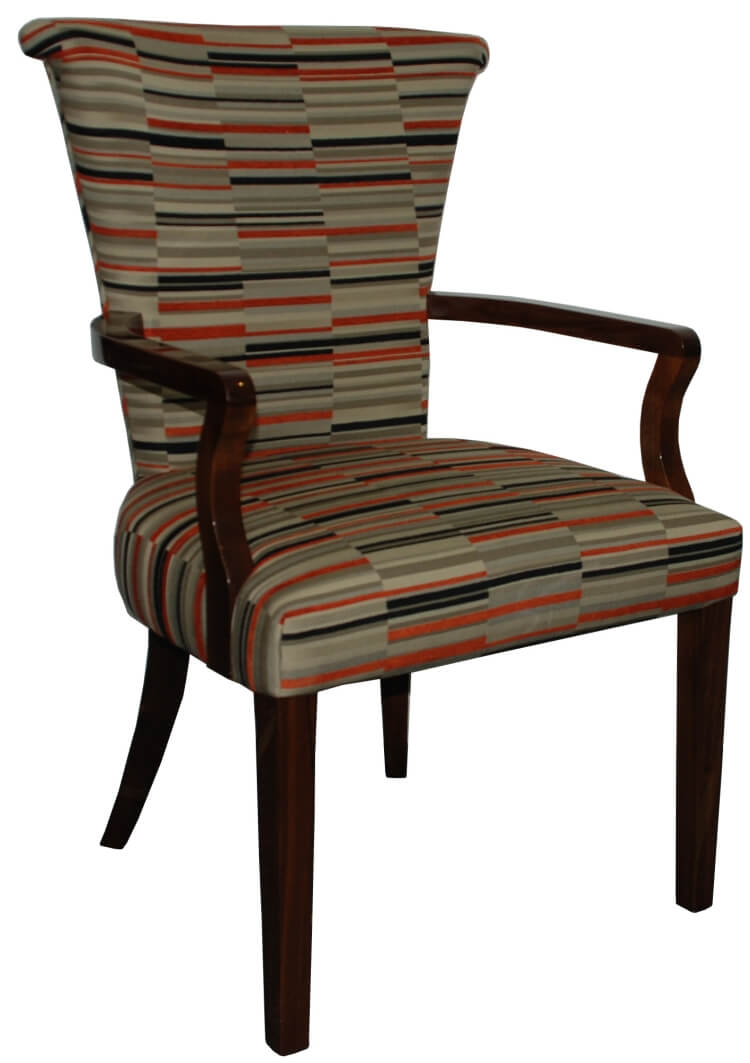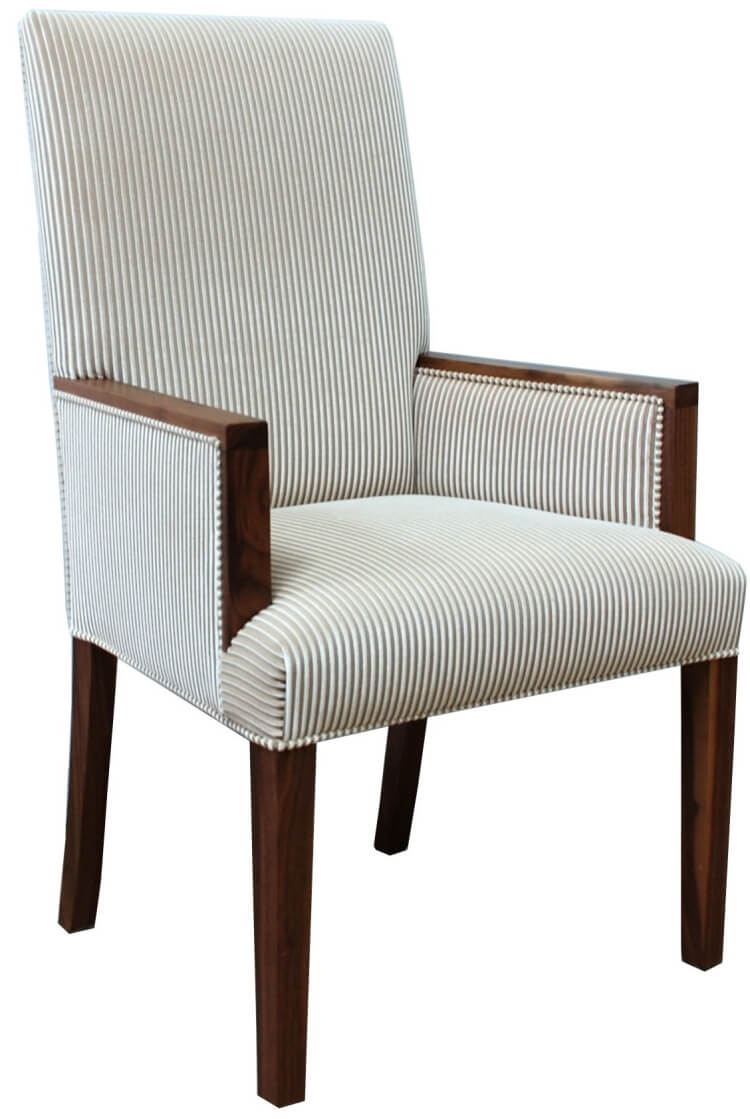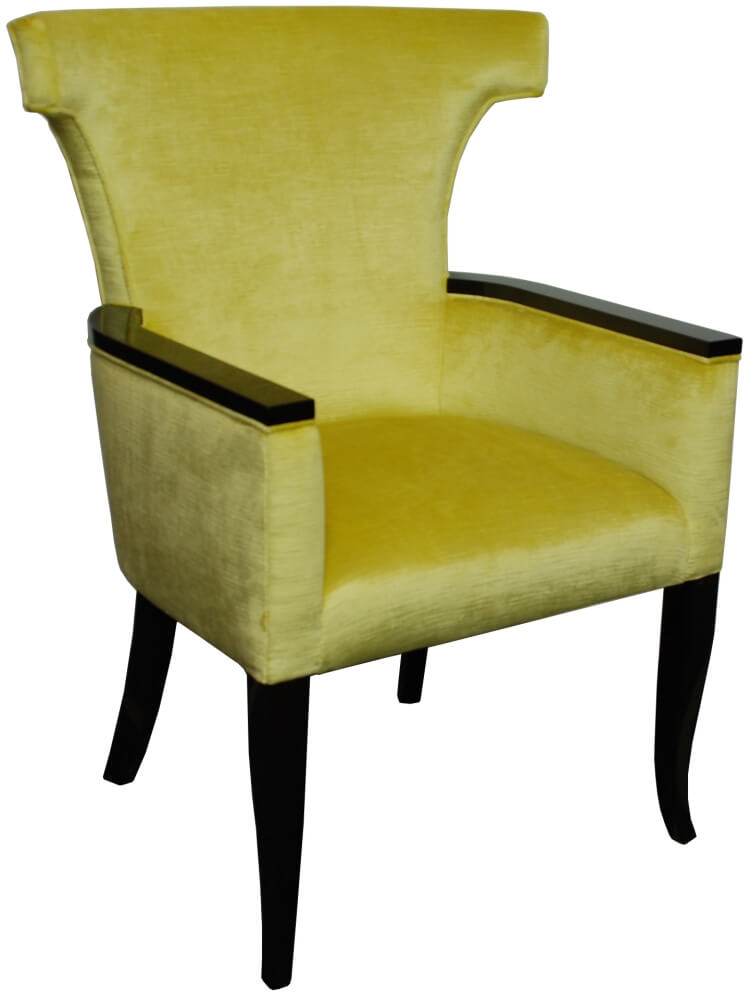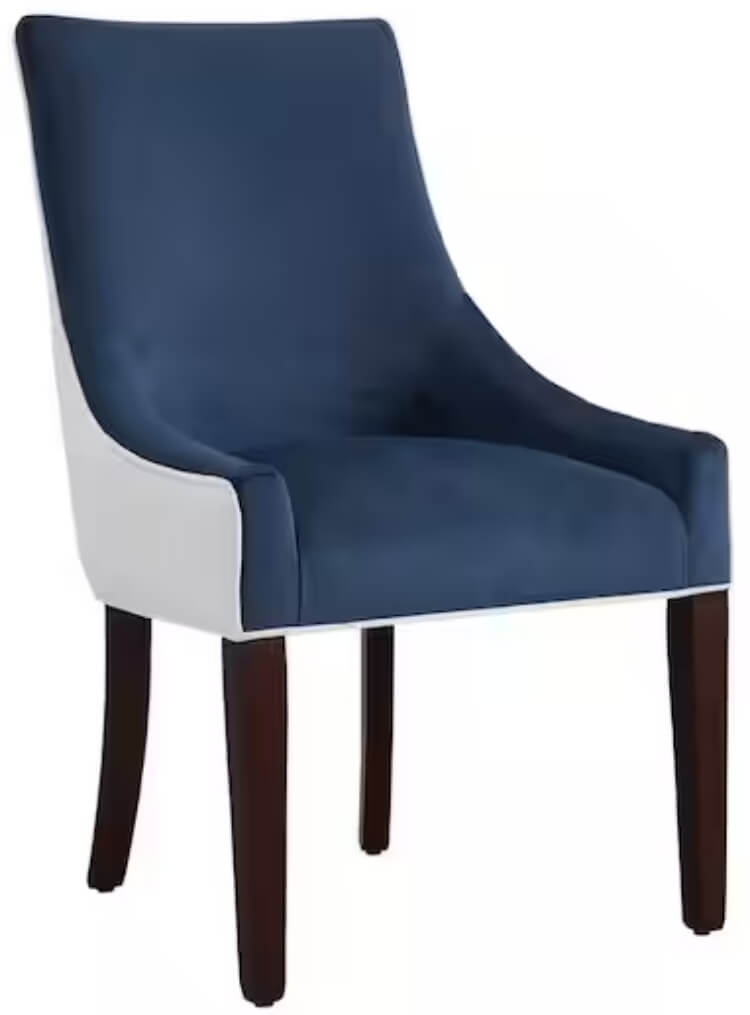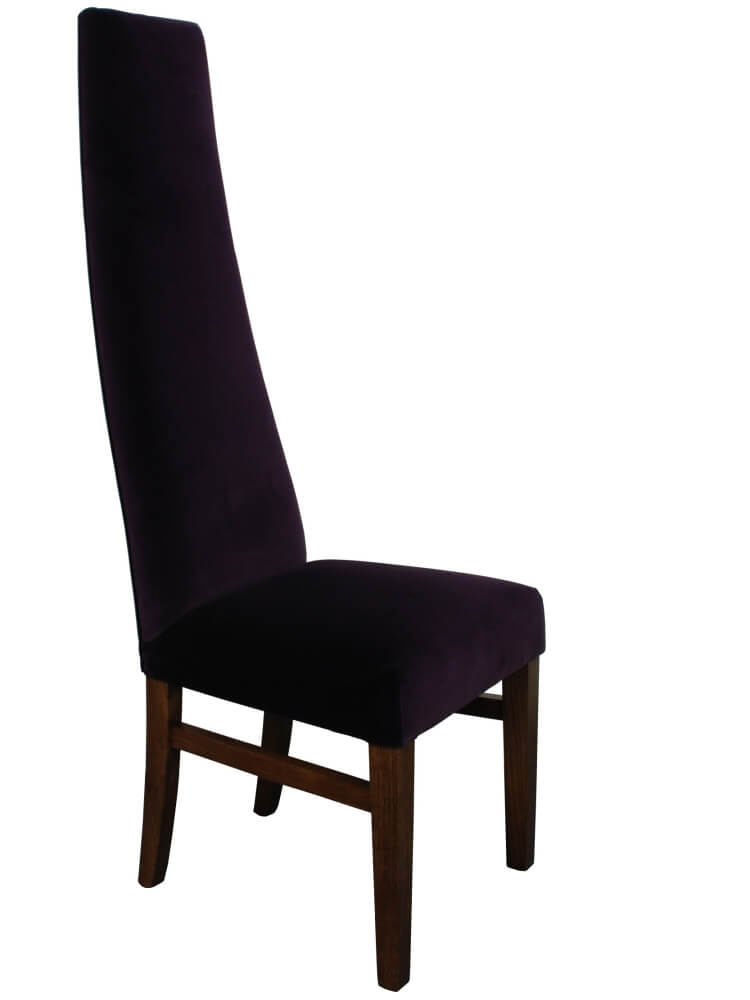 Ergochair

 
Ergochair is the world's premier provider of ergonomic seating, specifically tailored to individuals who struggle with posture-related issues. Established in the United Kingdom over 18 years ago, their Bristol-based manufacturing center has delivered personalized seating solutions to more than 100,000 people. This effort has helped those suffering from chronic back pain or debilitating musculoskeletal disorders improve their quality of life.
Dedicated to providing exceptional service, Ergochair stands apart in a sea of standardized companies. Through rapid, on-demand manufacturing, they craft personalized chairs with a five-year warranty and speedy delivery of ten business days or less.
Ergonomic chairs offer superior back support through a backrest specifically crafted to replicate the spine's natural contours. Compared with standard chairs, ergonomic ones are higher up to provide a more comprehensive back-aid. Numerous also come with the possibility of reclining beyond a 90-degree angle. 
Best Ergochairs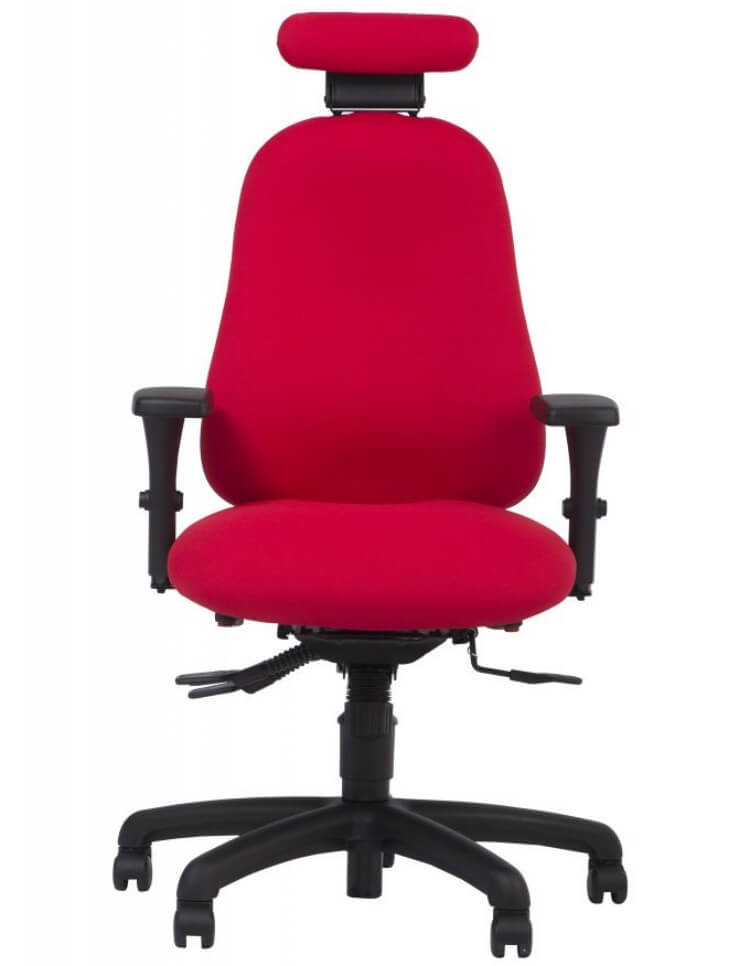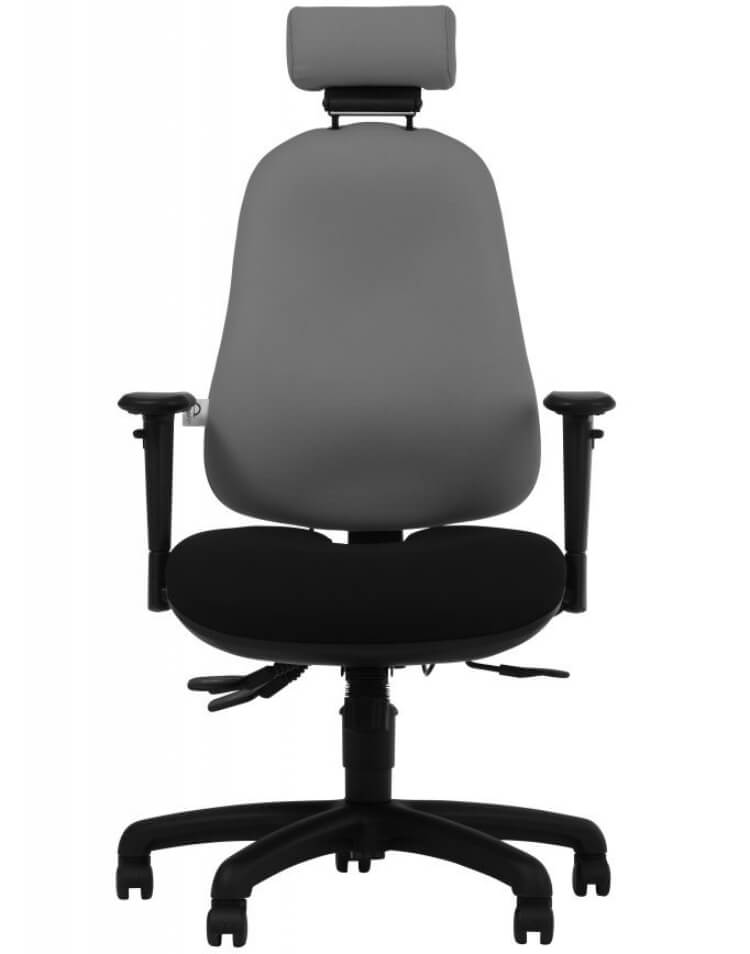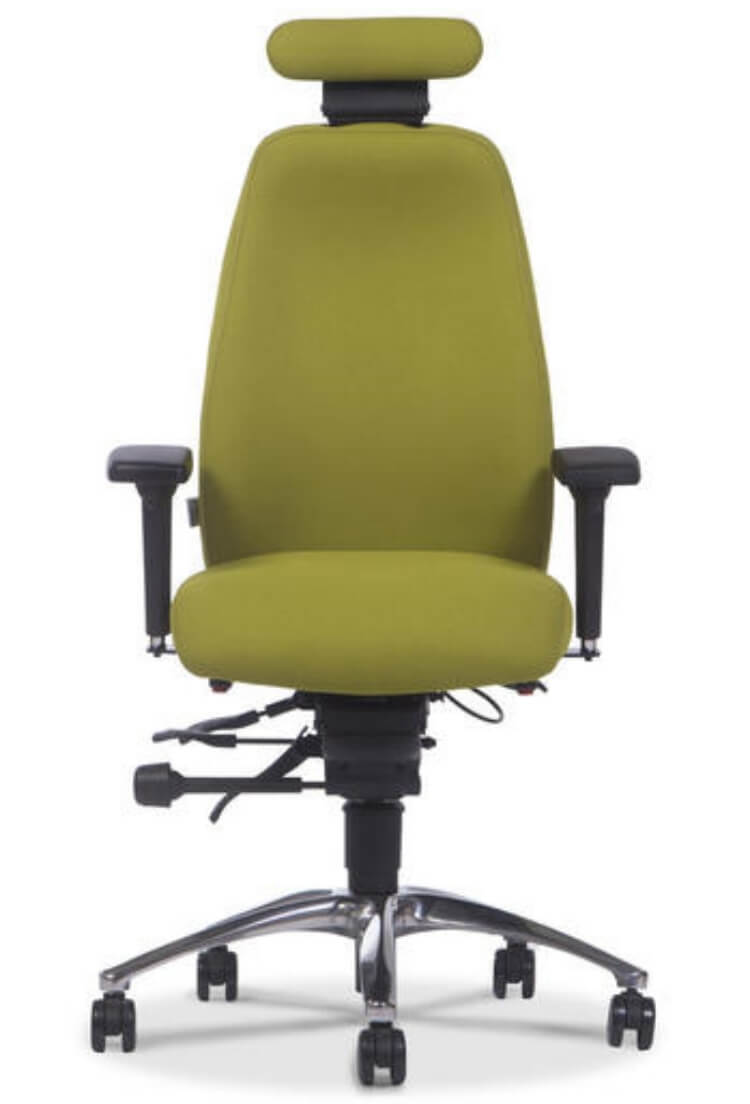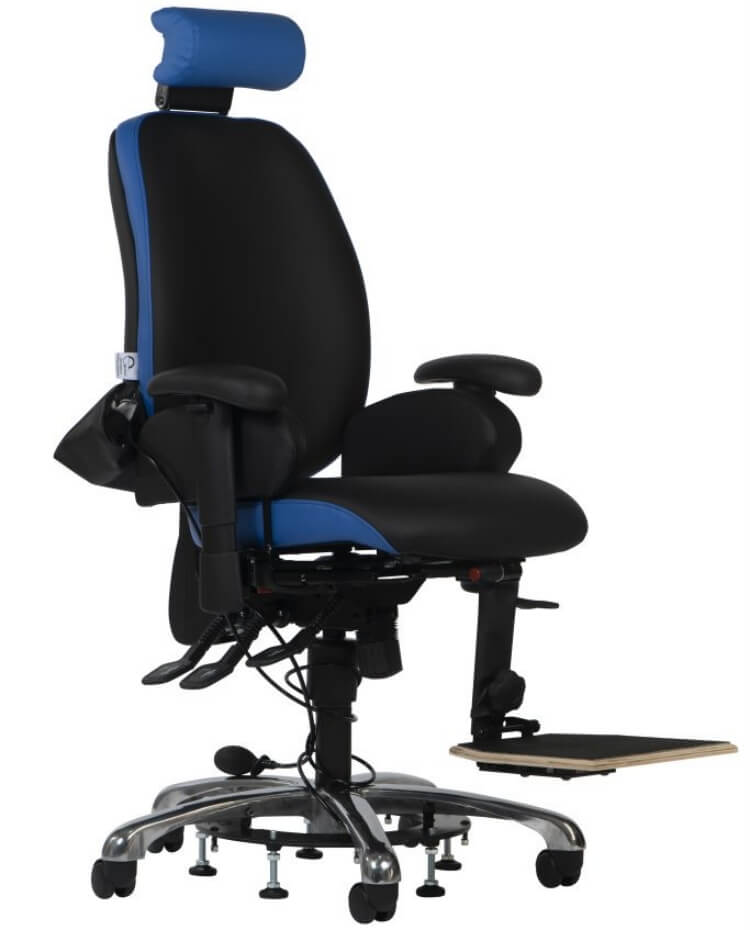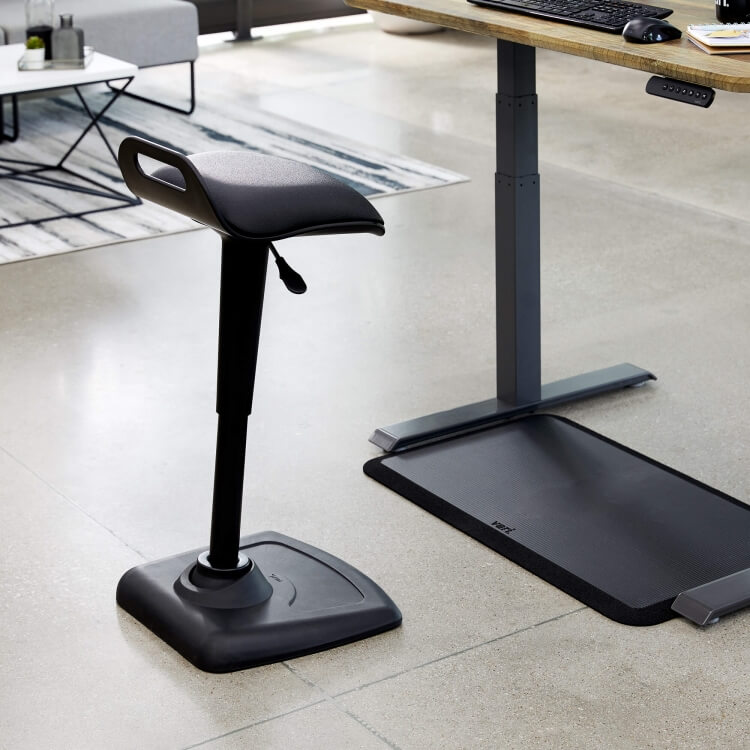 Cult Furniture

 
Cult Furniture seeks to make exquisite design available to everyone, from cutting-edge creations to classic staples. Their internal team of experts can find the perfect item to complement your interior look without sacrificing luxury and ingenuity. Rest assured, all this can be yours at an affordable price. 
Filled with an ardent admiration for color and classic mid-century designs, they crafted unique and vibrant designs available to everyone. They promise to create stunning contemporary pieces, from the daintiest desk lamp to a plush sofa considering their longevity. When purchasing from them, you're getting a product that will continue to last even after trends fade. 
Visit their warehouse to explore our dedicated clearance outlet. For more information on visiting times, contact our customer care team today. 
Best Designer Chairs
Chiswick Dining Chair, Walnut & Black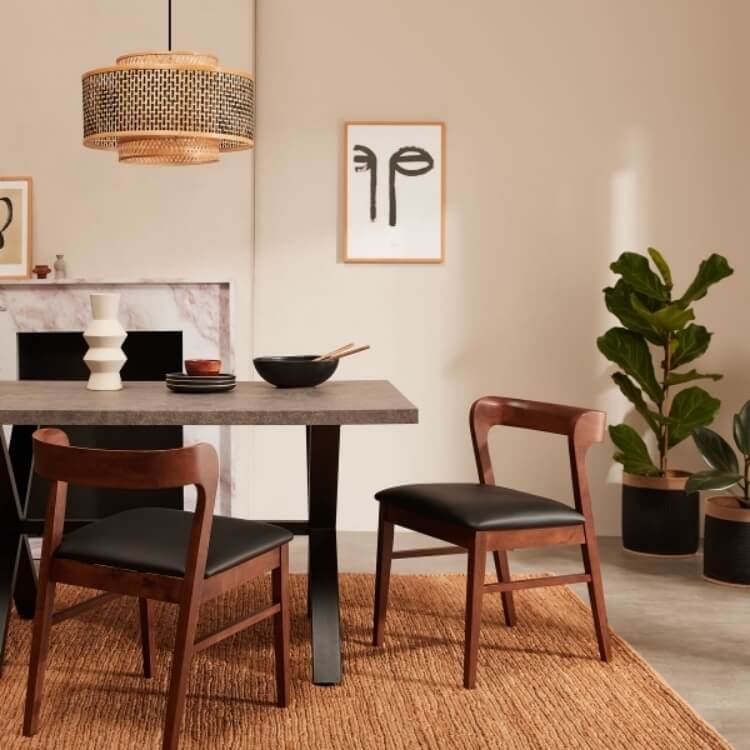 Nashville Armchair, Ivory White Boucle 
Aalborg Dining Chair, Natural Weave 
Sylvia Dining Chair, Blush Pink Recycled Velvet 
Mason Office Chair, Vintage Tan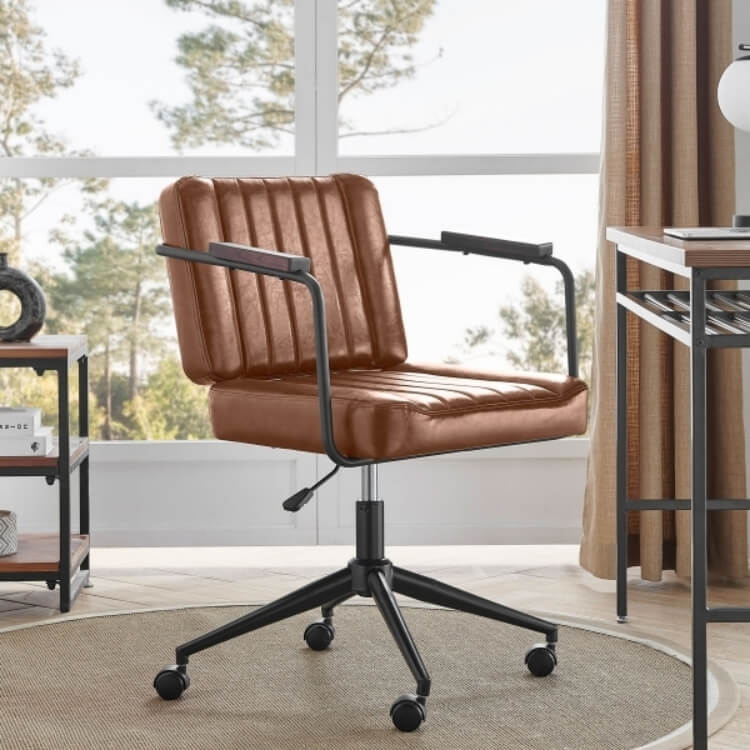 Bourne Dining Chair, Natural Weave & Black 
Taylor Dining Chair, Taupe Velvet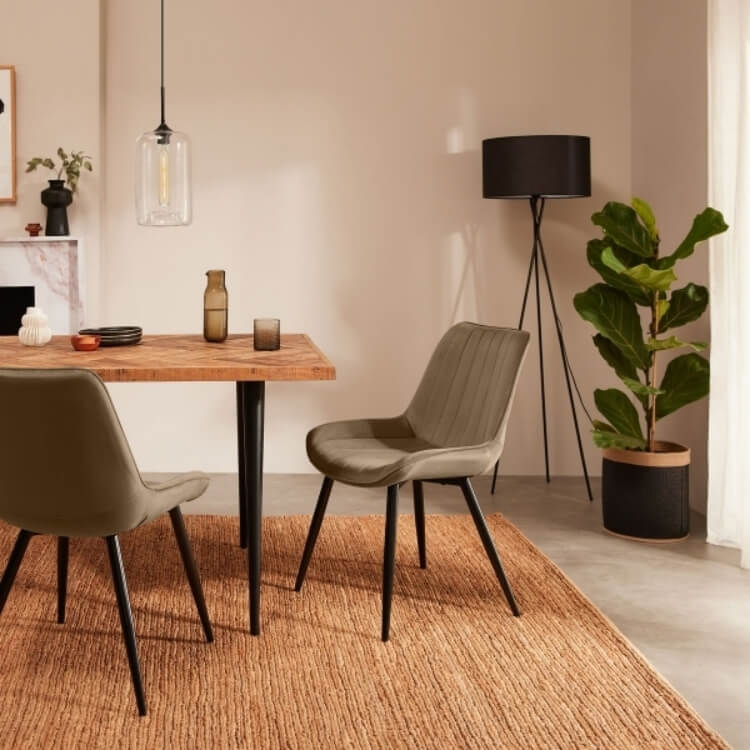 Haines Office Chair, Ivory White Boucle & Brass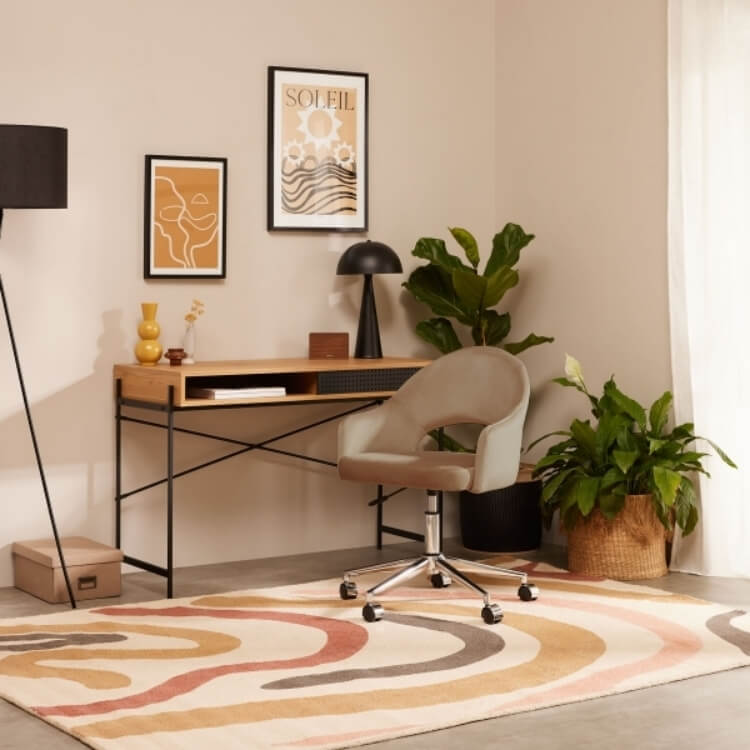 Morgan Furniture:

Best Wooden Chair Manufacturer 
Morgan Furniture, a business that is 100% British and highly values design, produces chairs and tables for commercial use from its huge 4500m2 site in Hampshire. 
At Morgan, their love of furniture and commitment to excellence is expressed through their unified approach to design and production. All aspects of their furniture-making process are done on-site in Hampshire, beginning with raw timber and culminating in beautiful, expertly crafted chairs. Quality is their guarantee. 
With a commitment to design superiority, extraordinary craftsmanship, and cutting-edge industrial ingenuity, they aspire to make modern furniture that meets the highest standards for form and function. Furthermore, they collaborate with the foremost designers to give original indoor solutions. 
Top Collections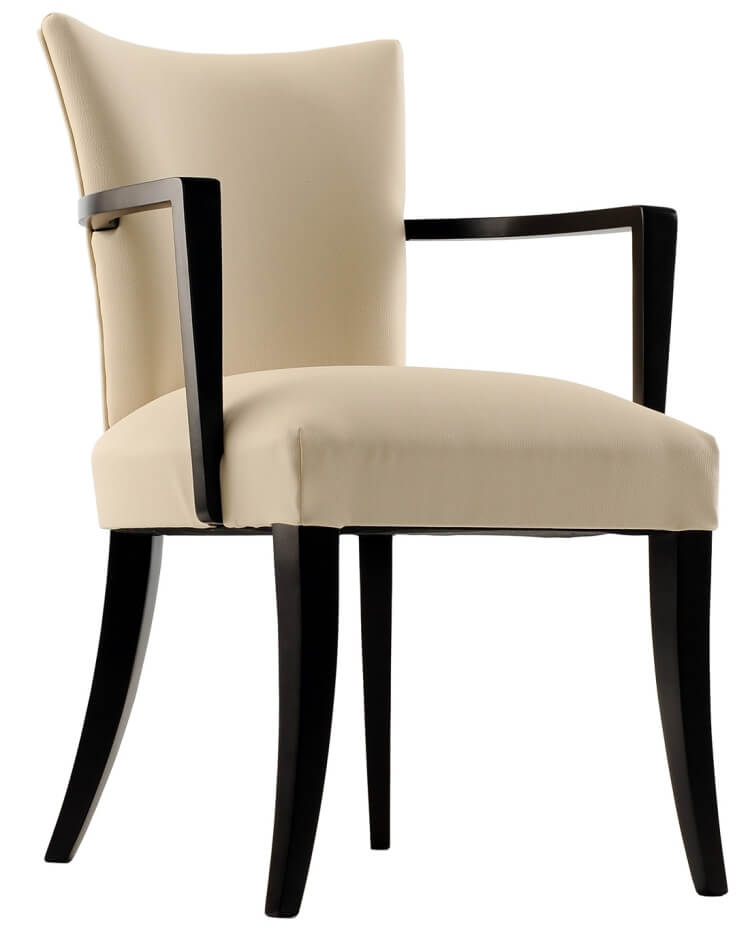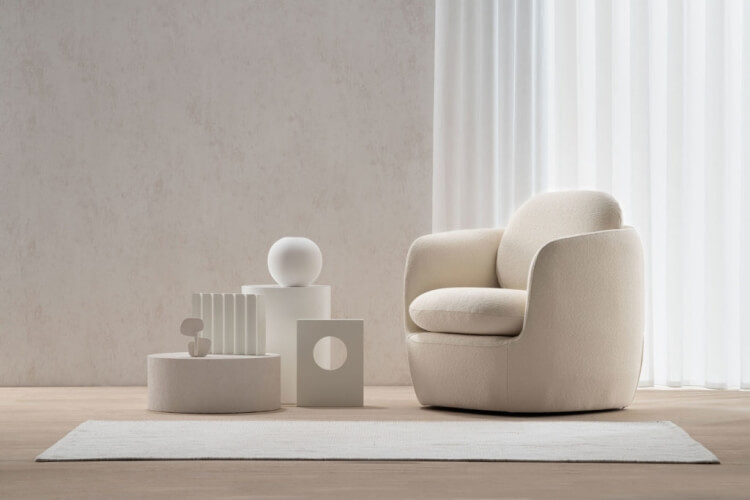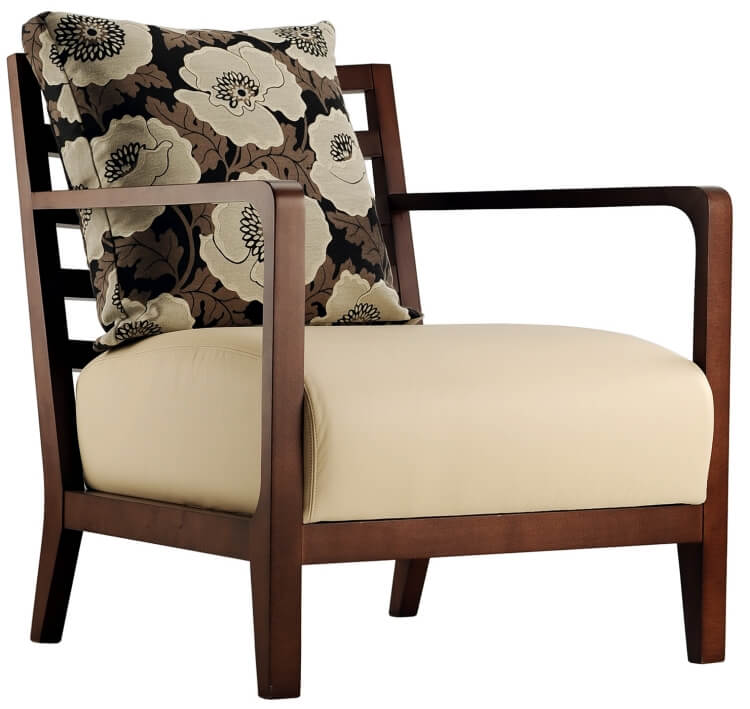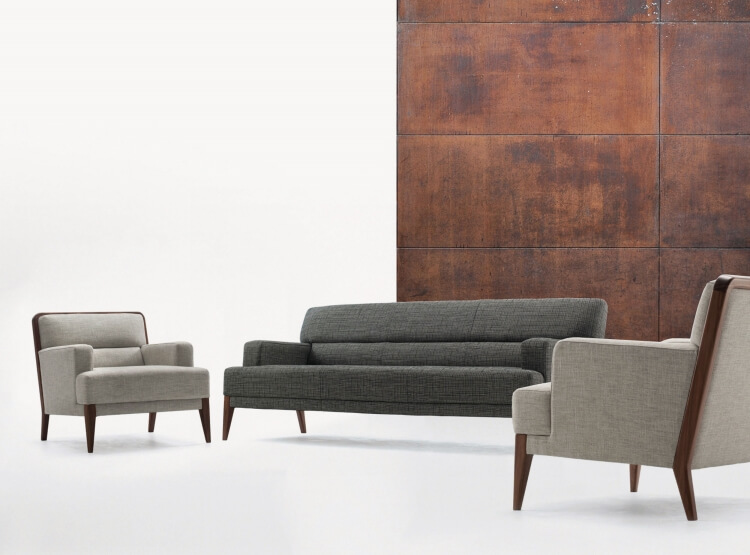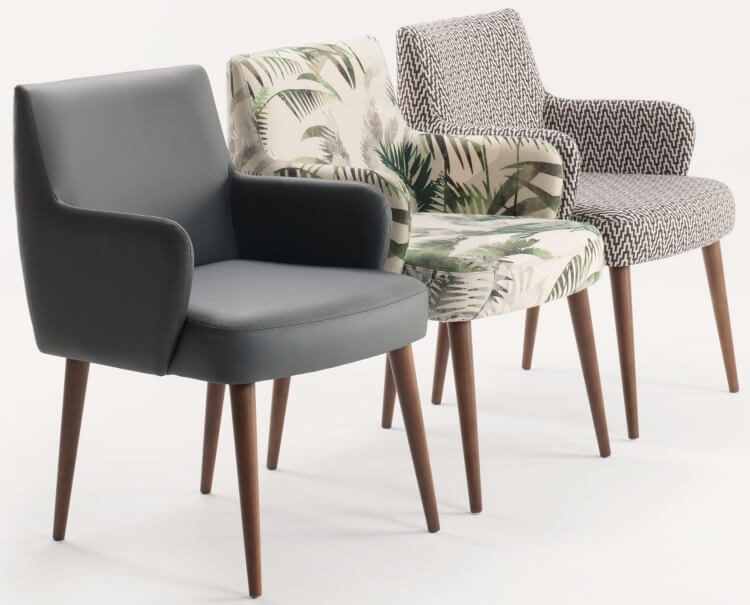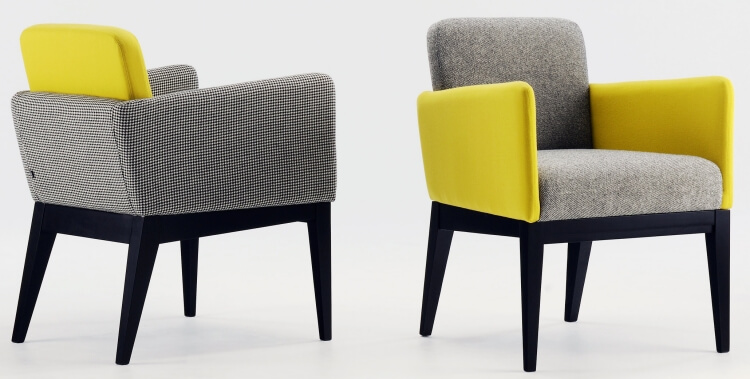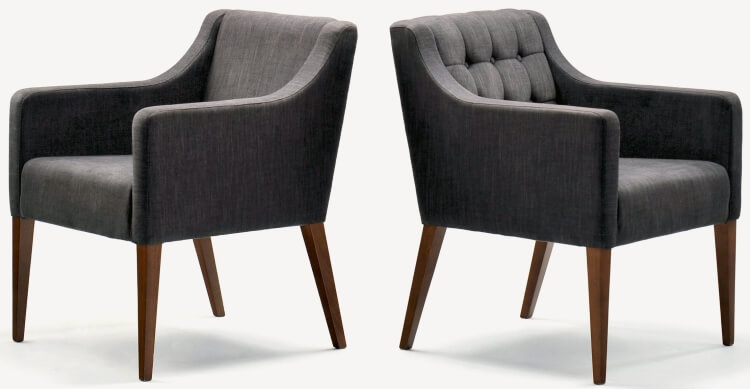 6. GOPAK:

Best Folding Furniture Manufacturer

 
With a carefully chosen assortment of folding, stackable, and banquet chairs from leading UK suppliers, there is great value to be found in their products. Even the purchase of a few items is enough to secure cost-effective savings. 
Handcrafted by their expert staff, their folding chairs featuring their well-known twin-leg design have become essential in countless public places for decades. Offering an array of hues and styles, their Folding and Enviro tables and benches bring vibrancy and flair to interior and exterior settings. By enhancing their selection of furniture, they have procured a remarkable variety of chairs, storage, bulletin boards, and extra features, predominately from other British providers, so that you can outfit your establishment instantly. Their staff is available 24/7 to guide you and lend their assistance, helping you to make the best decision for your company. 
Top Chair Collections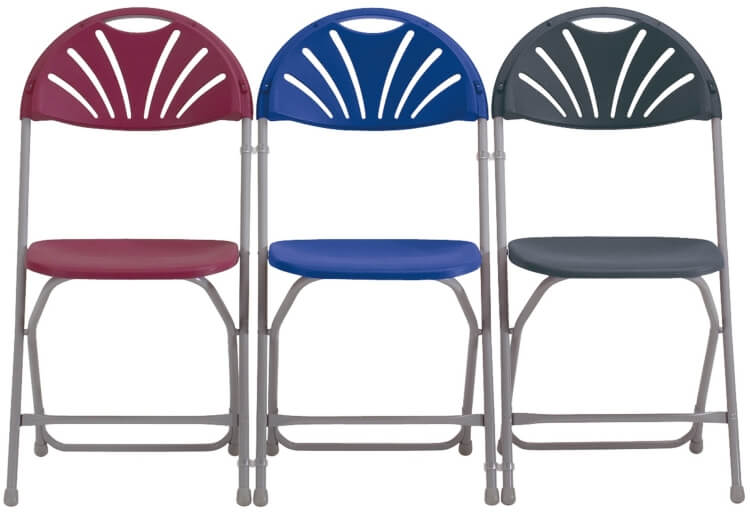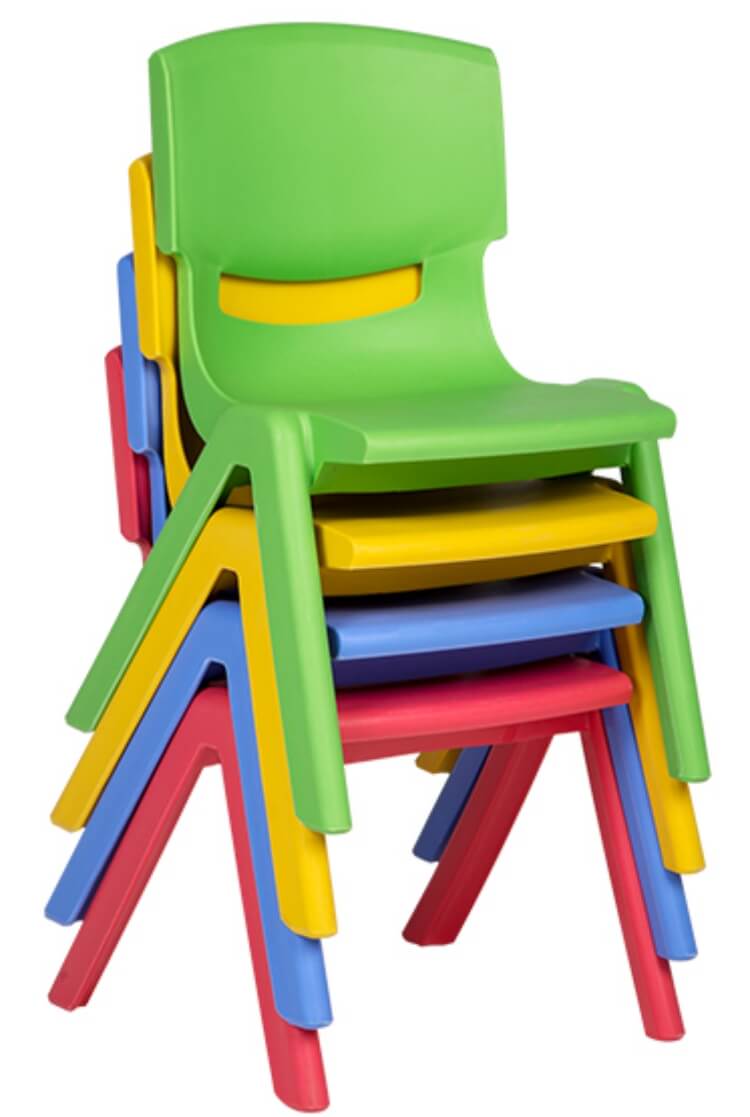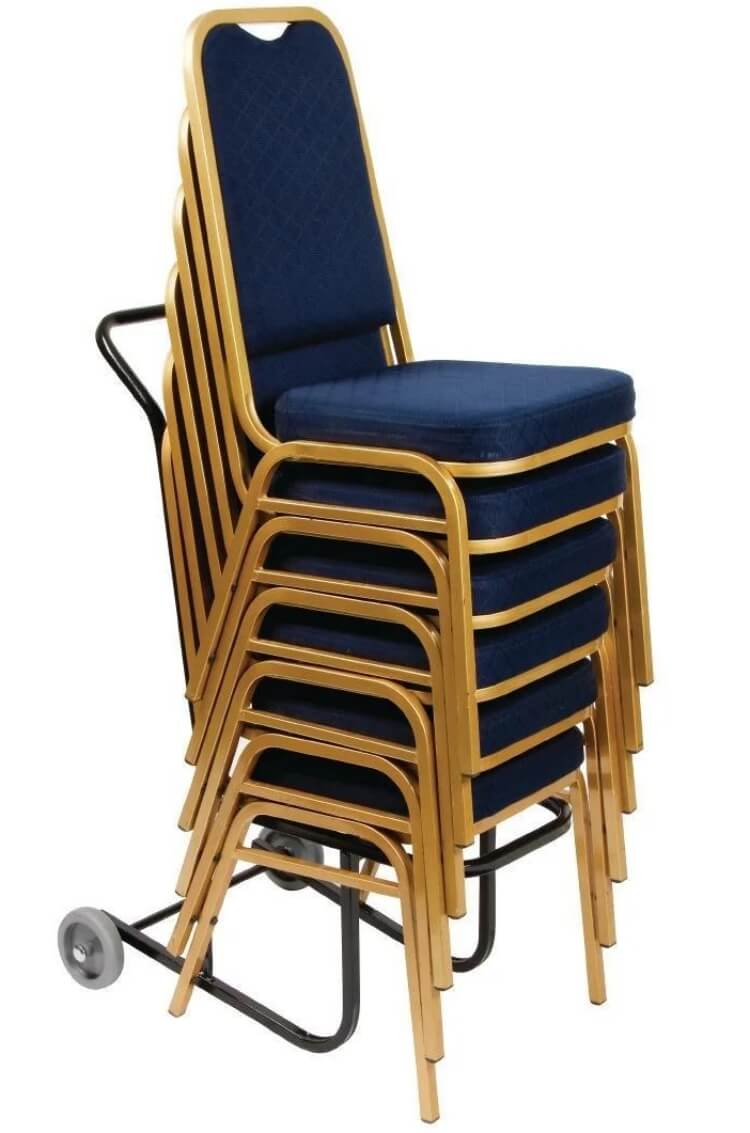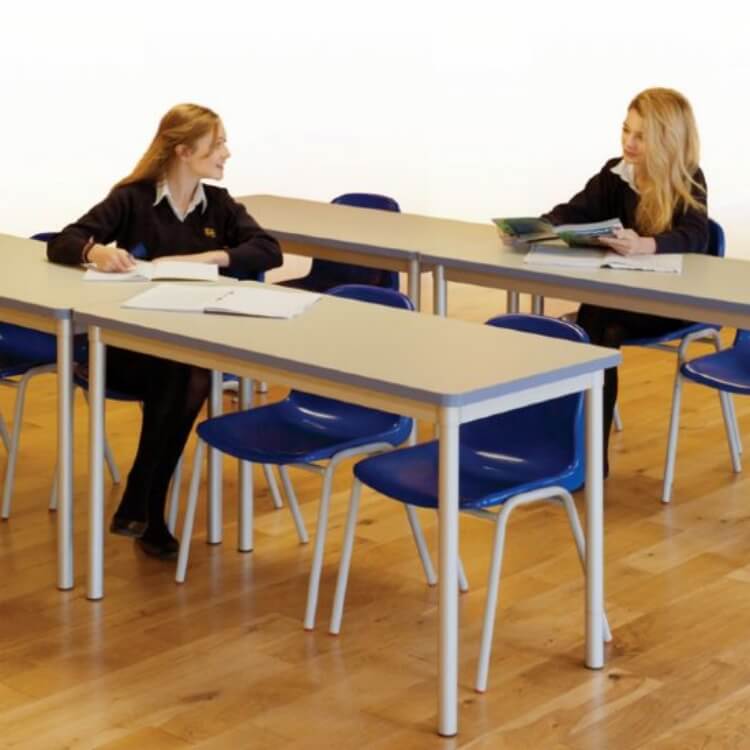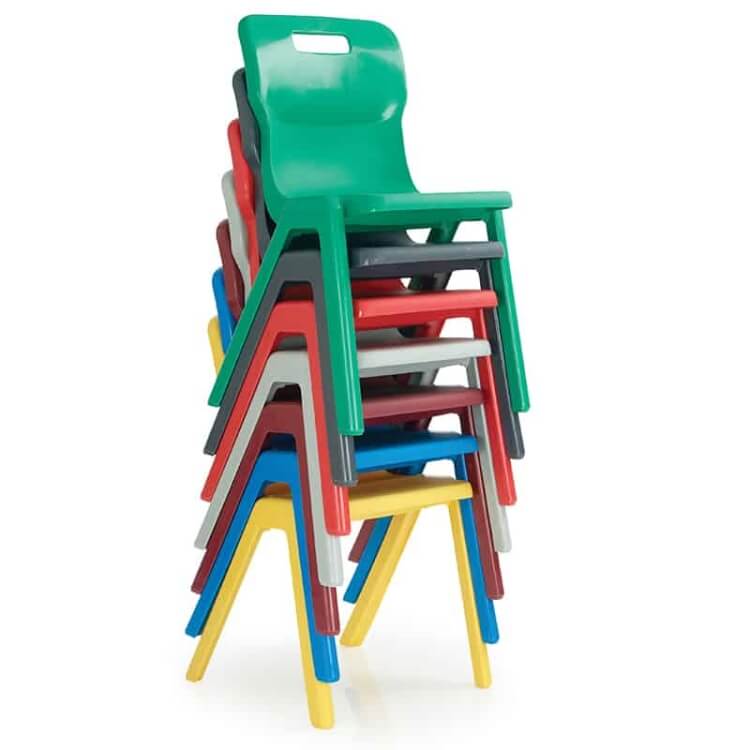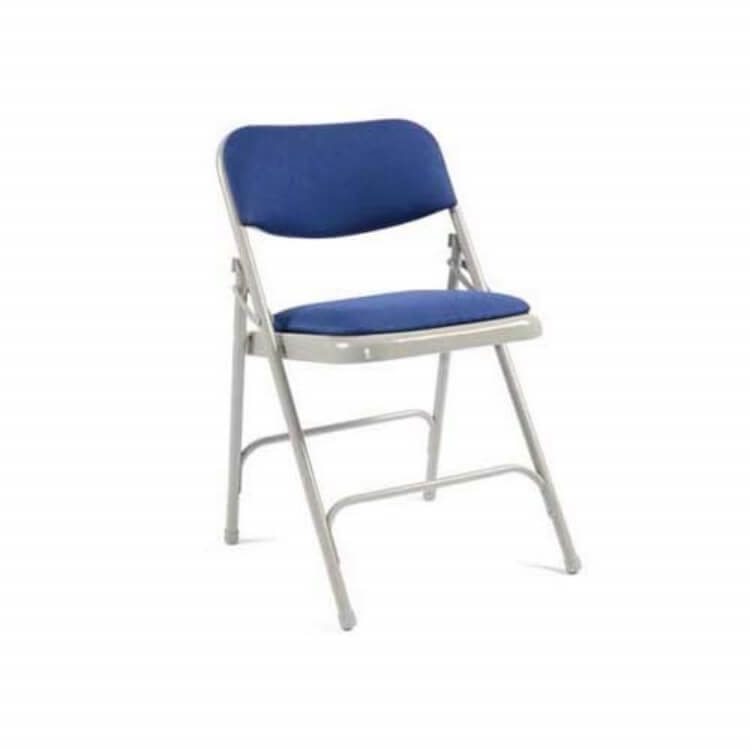 7. Style Seating

 
Style Seating offers a selection of chairs suited to any purpose that can be relied on for comfort, dependability, and affordability. As the longest-running and respected furniture company, they have developed a reputable presence in banquet and conference seating production. 
The Furniture Industry Research Association (FIRA) examines all their stacking chairs and puts considerable effort into verifying. When you buy from Style Seating, you can be confident that you're getting a great deal because we make the product, so there's no extra markup from a third party. 
Over decades, the breadth of products has increased to not just encompass the manufacturing of top-notch banqueting and conference furniture in the UK but also furniture well-suited for: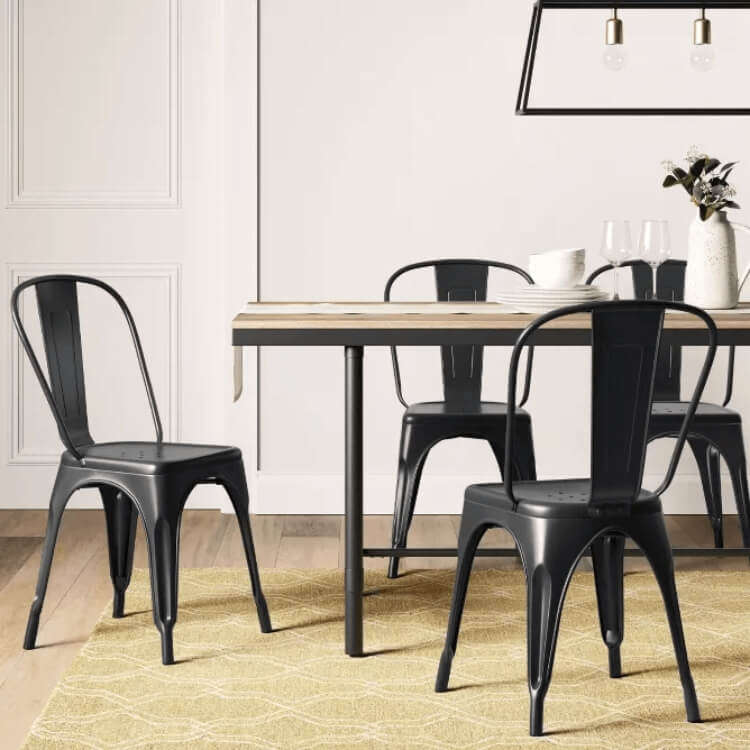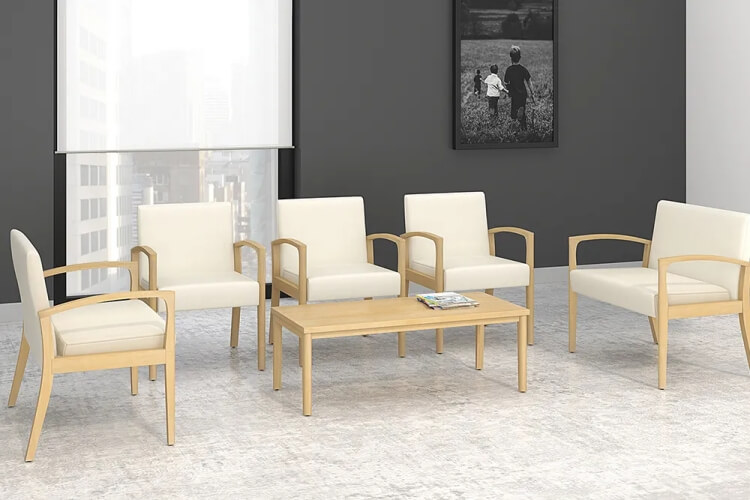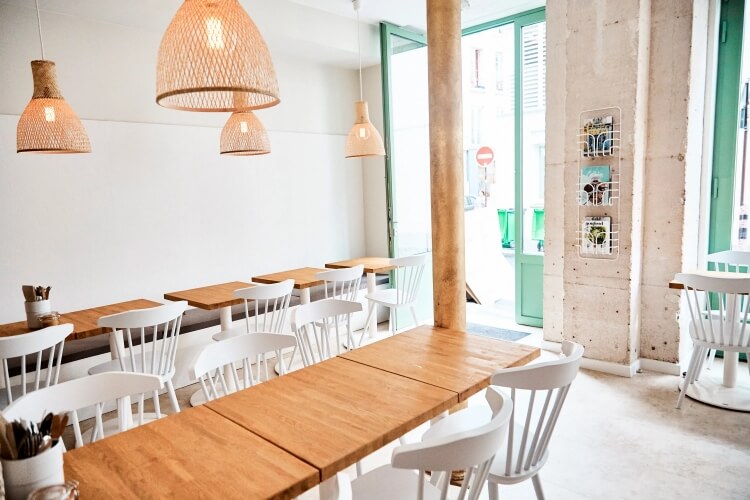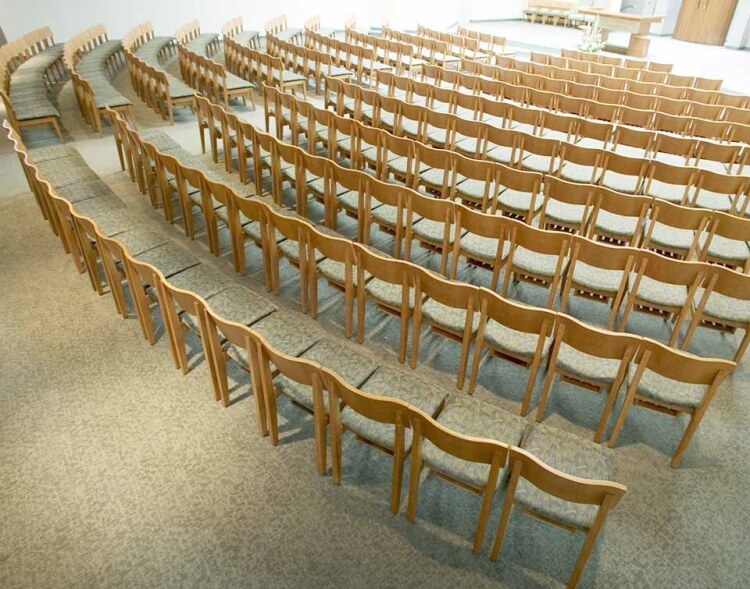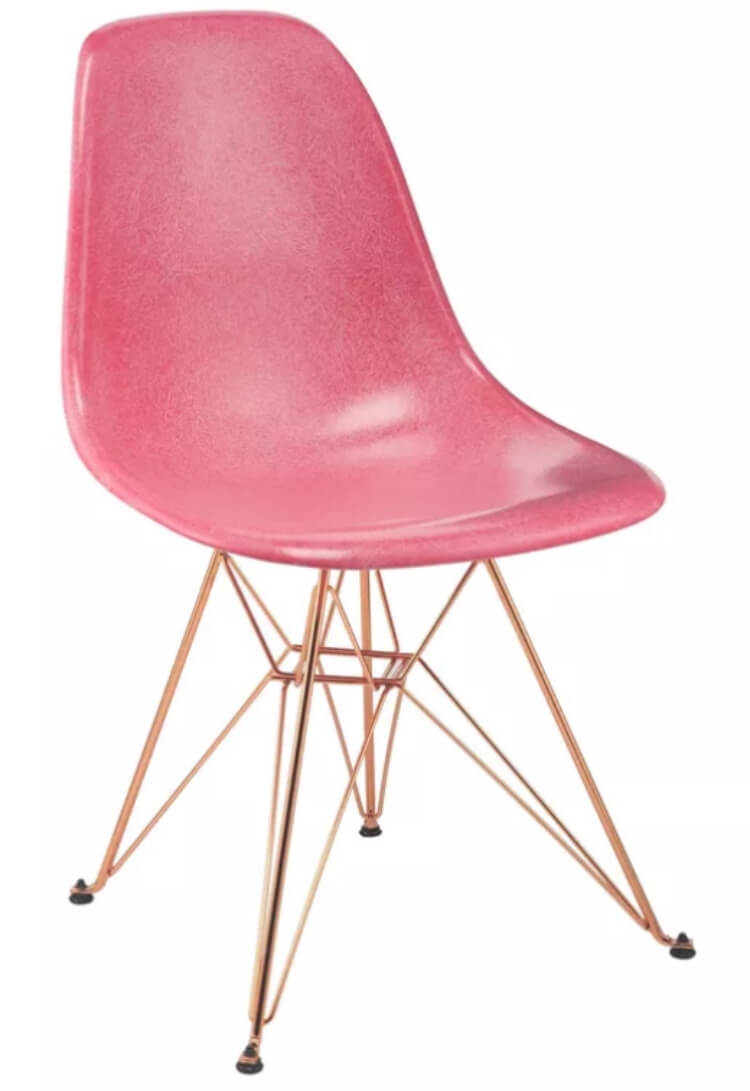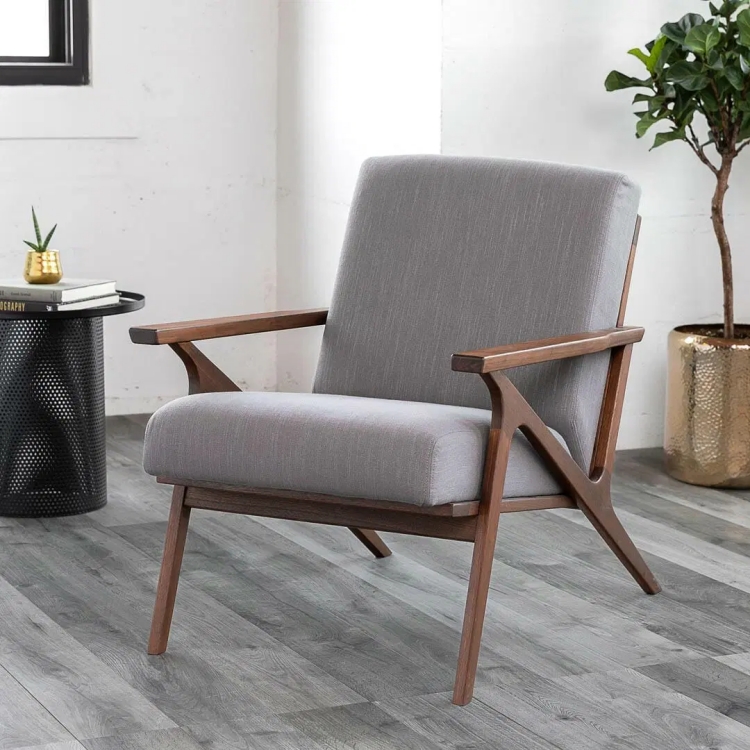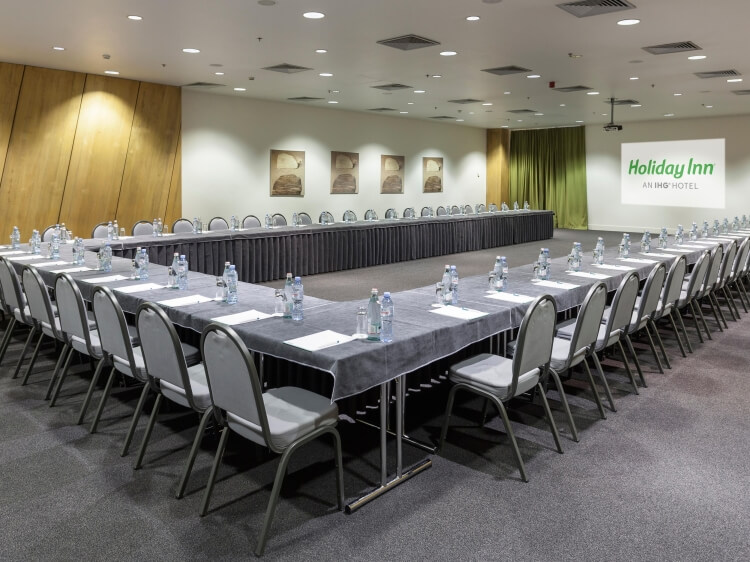 8. Lakeland Furniture

 
Twenty years ago, a father-son team launched Lakeland Furniture to provide top-of-the-line kitchen furnishings for their renovation project. Committed to delivering cutting-edge designs at competitive rates, Lakeland Furniture strives to give its customers the quickest deliveries and superior customer service. 
Discount Stock Outlet LTD, as Lakeland Furniture, is a company focused on providing home and garden furniture of exceptional value. Their product offerings include bar stools, dining chairs, office chairs, tables, and various furnishing items. By sourcing products directly from factories and keeping their inventory in-house, these merchants keep their operational costs to a minimum and thus pass on these savings to their clientele. Additionally, they are dedicated to providing quality goods within their niche product ranges and offering competitive prices. 
Their mission is to provide a captivating collection of furniture of the highest caliber, helping their customers select pieces that suit their aesthetic and practical desires, coupled with excellent customer service. 
Best Chairs By Lakeland Furniture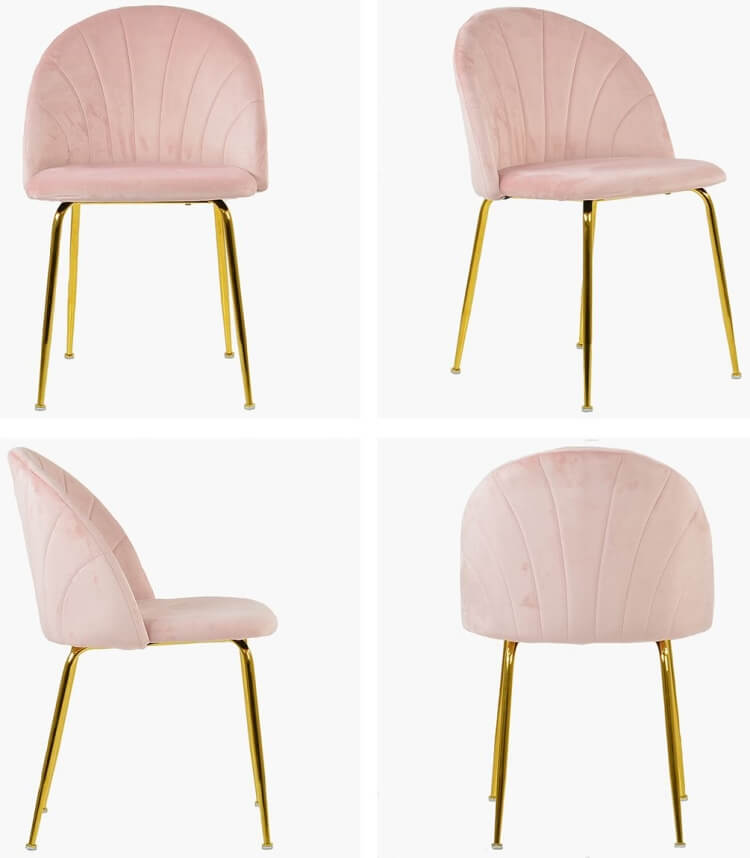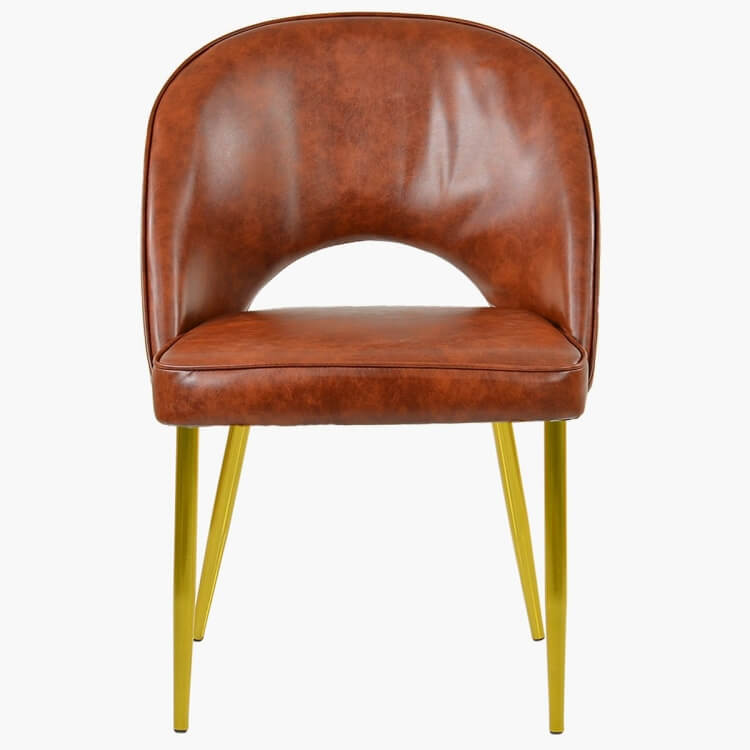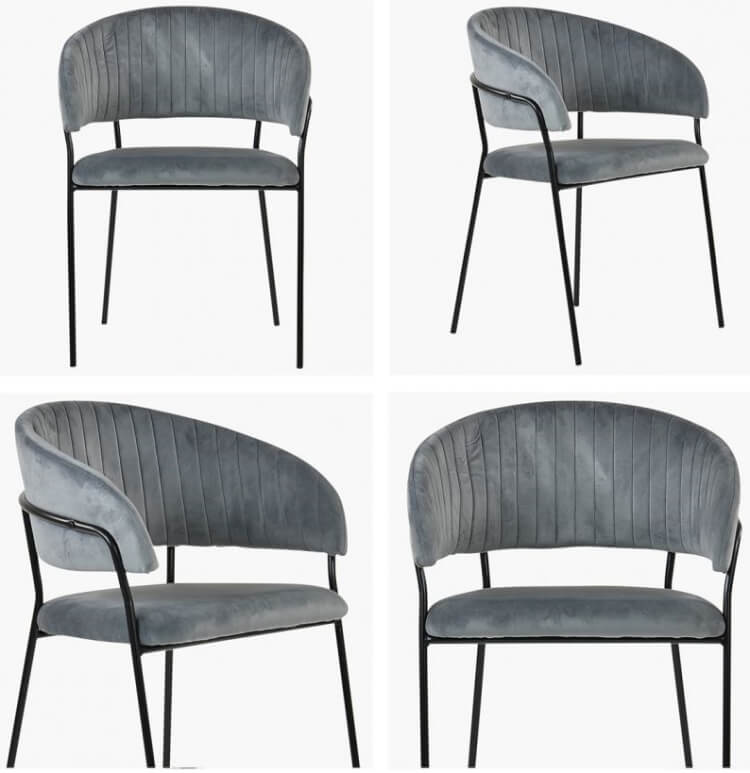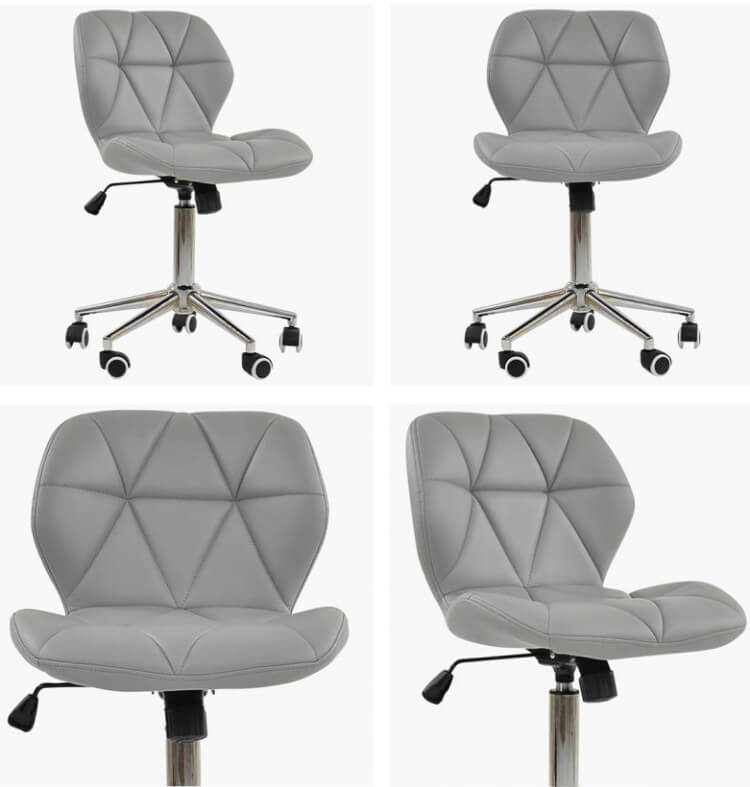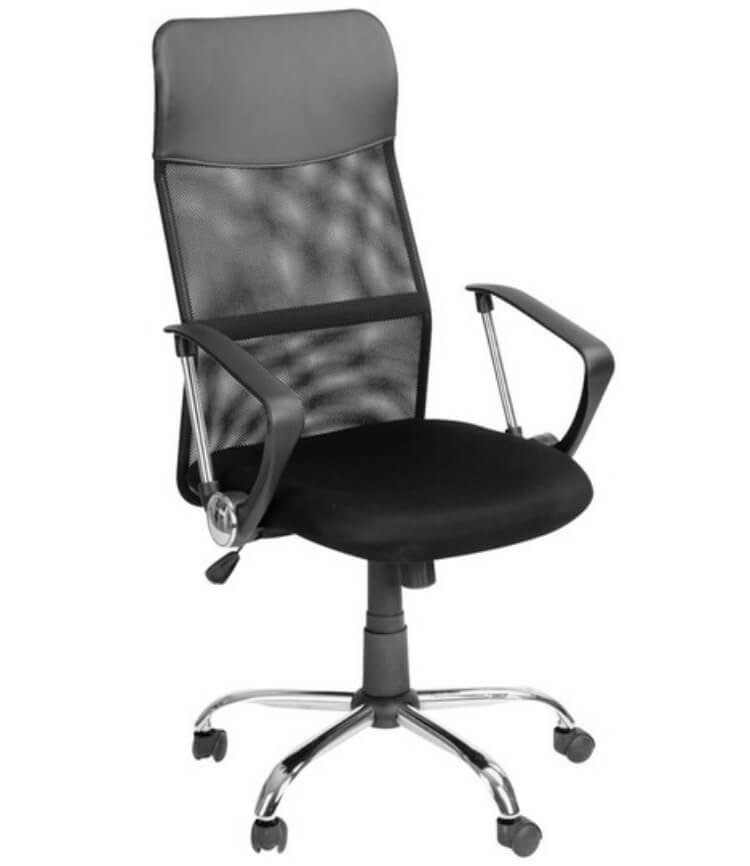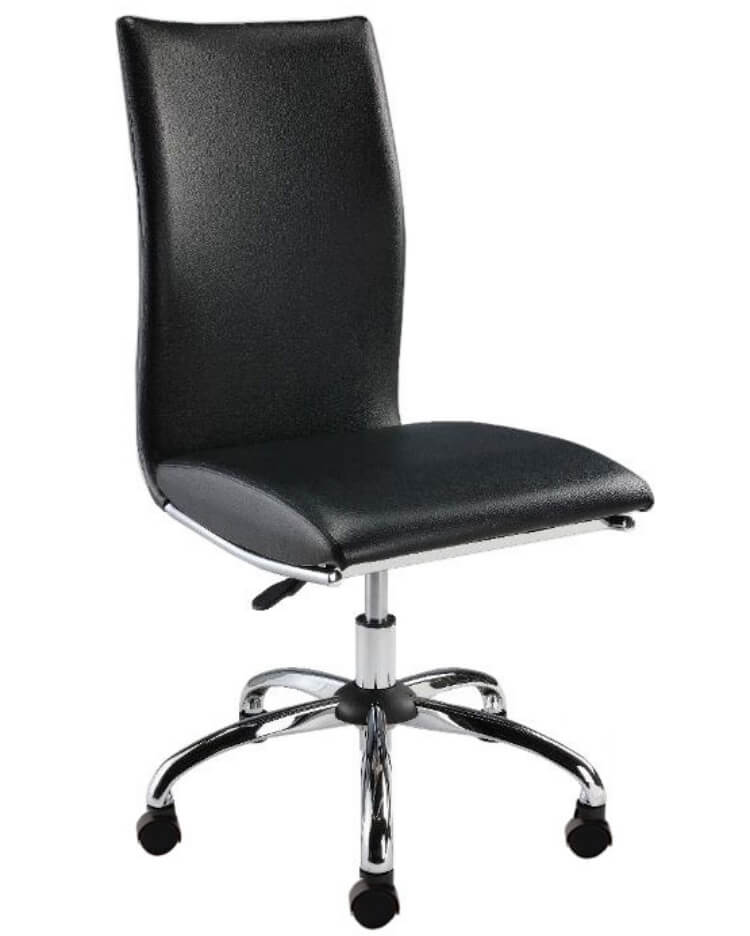 9. Barker and Stonehouse 
Give your home an air of chic style with the exquisite collection of chairs from Barker and Stonehouse. Elevate your interior into a tasteful paradise perfect for entertaining, featuring stunning art deco and traditional oak designs. 
Beyond simply being a practical piece of furniture, Barker and Stonehouse understand the importance of chairs. Adding a couple of sophisticated chairs to your home will provide more seating options and contribute to its overall aesthetic. 
This family business takes great pride in having a helpful staff to support its customers. Reach out and experience it for yourself by calling or emailing today! 
Top Chairs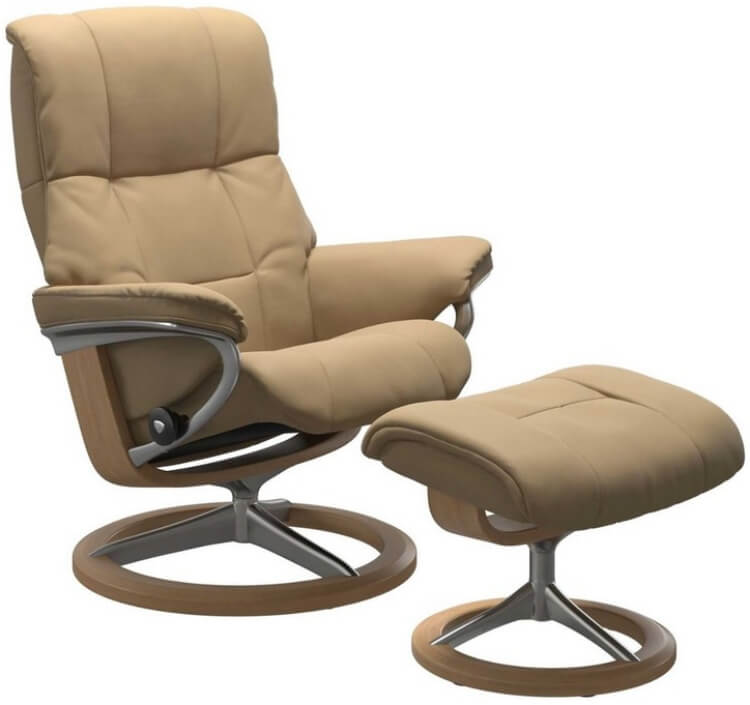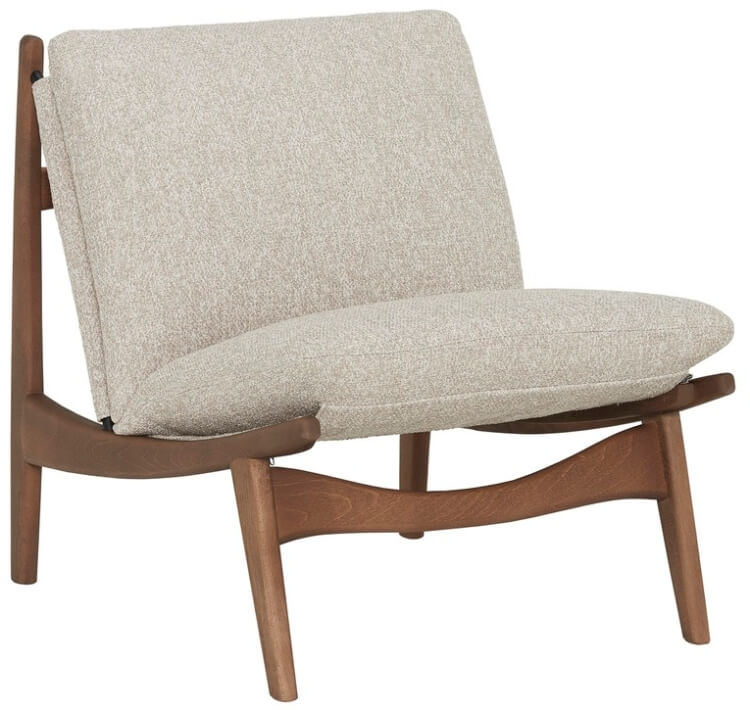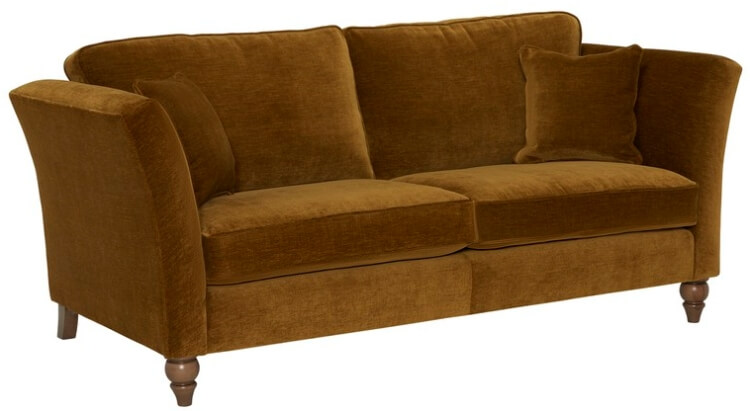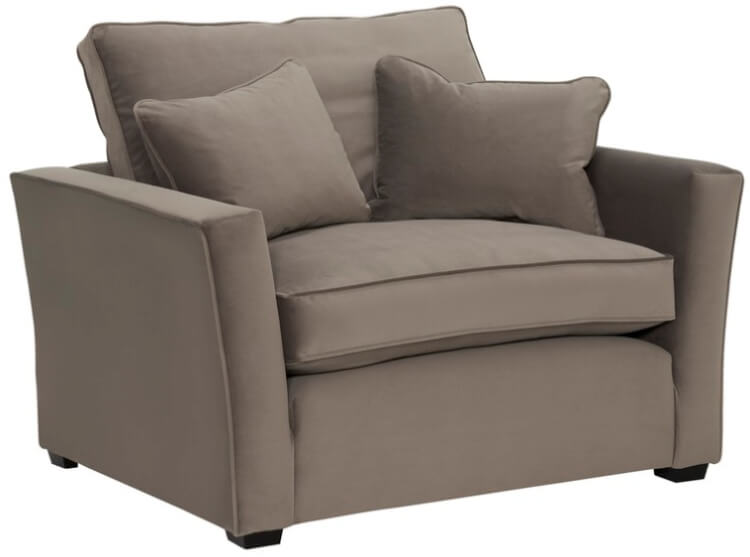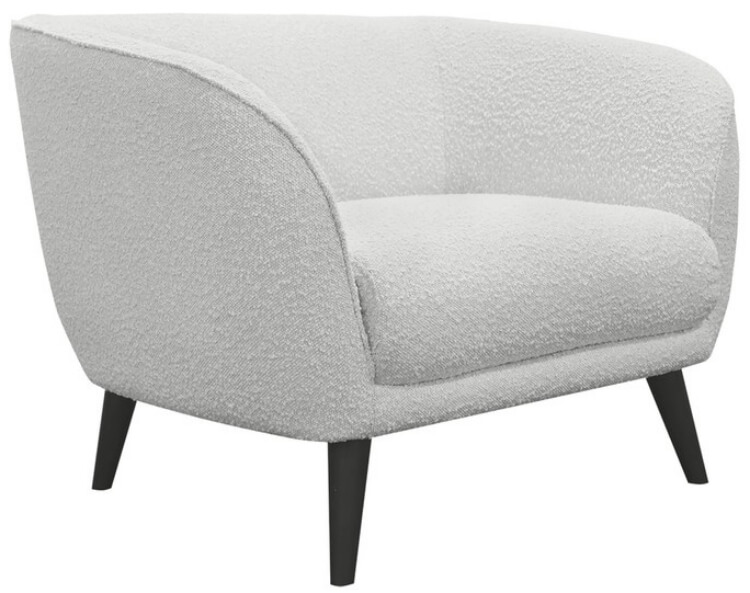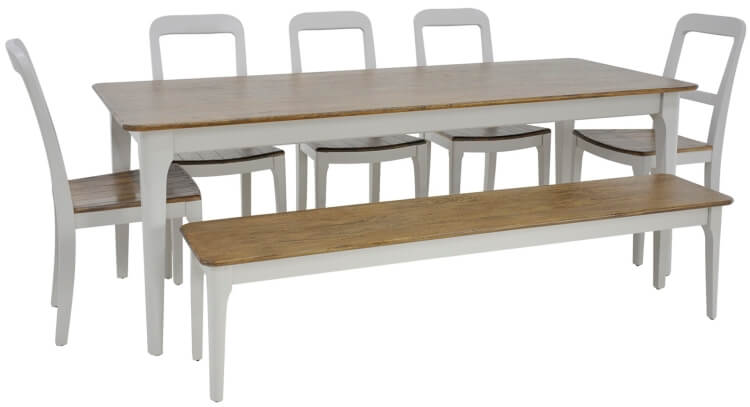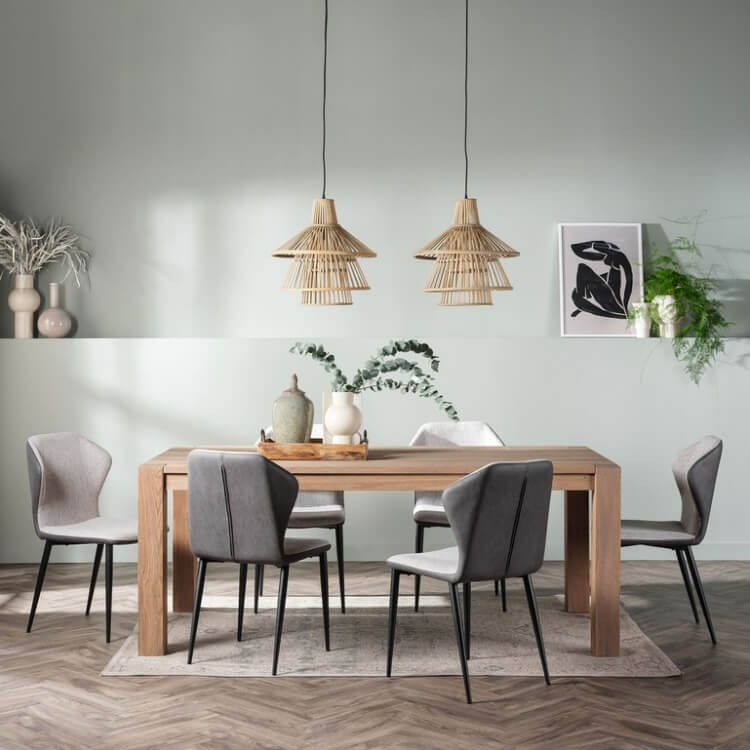 10. Slouch

: Sit Back to Work
For nearly half a century, Slouch has been the leading provider of office furniture in the UK, assisting famous brands to fashion the most alluring and relaxing working environments around the globe. With their comprehensive experience in design, engineering, manufacturing, styling, artistry, and photography, the individuals in the Slouch team have united their innovative talents, know-how, and interests to usher in a new age of harmonizing life and work. 
Their dedication to sustainability is manifested in every step, from raw materials to the final crafting and eventual delivery of their products.  
Trending Seating Solutions 
Black Frame – No Arms – Bluestone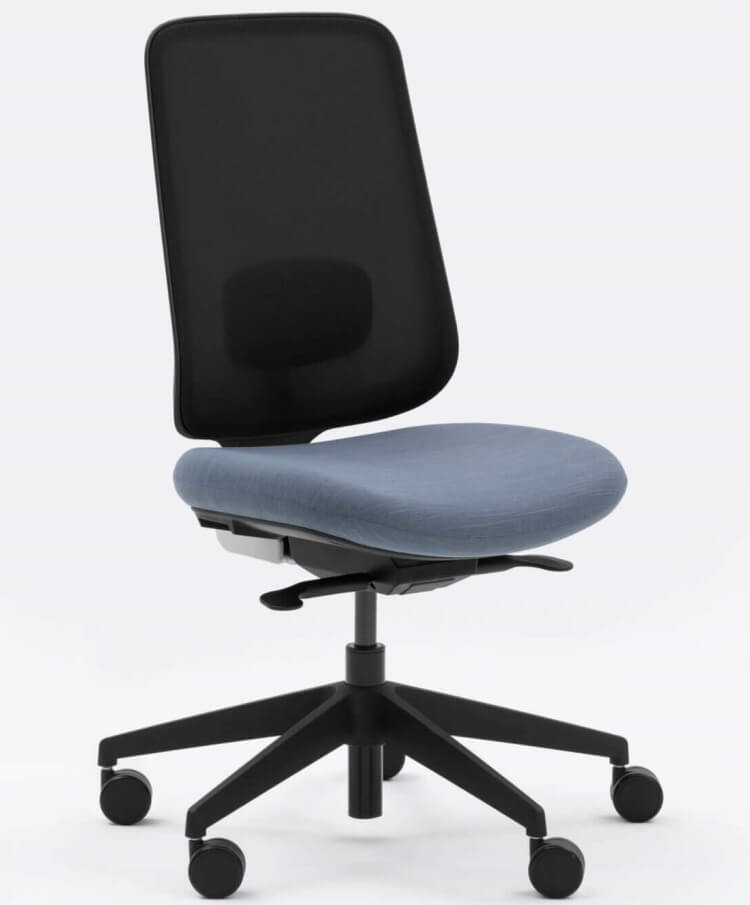 Grey Frame – With Arms – Cedar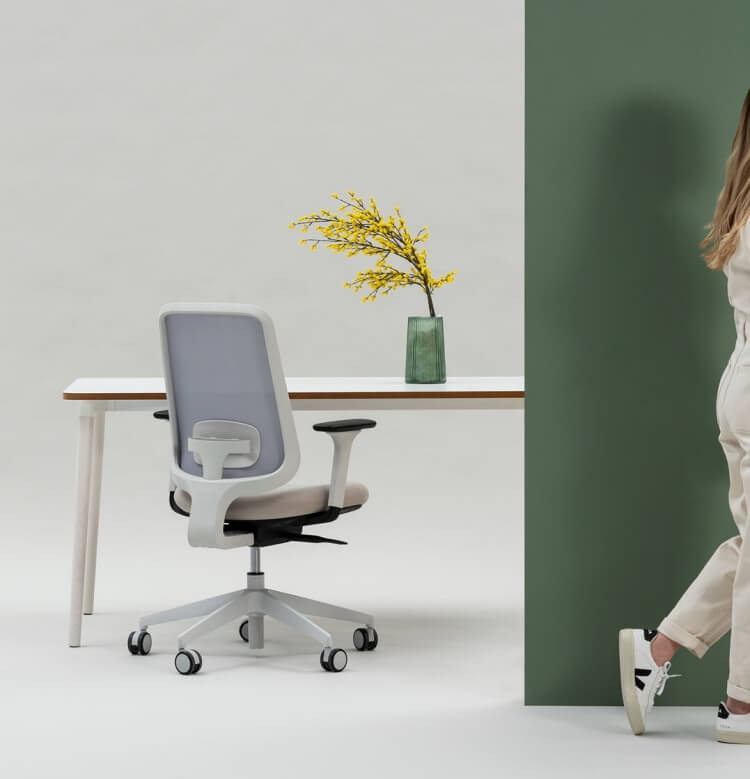 Grey Frame – With Arms – Pink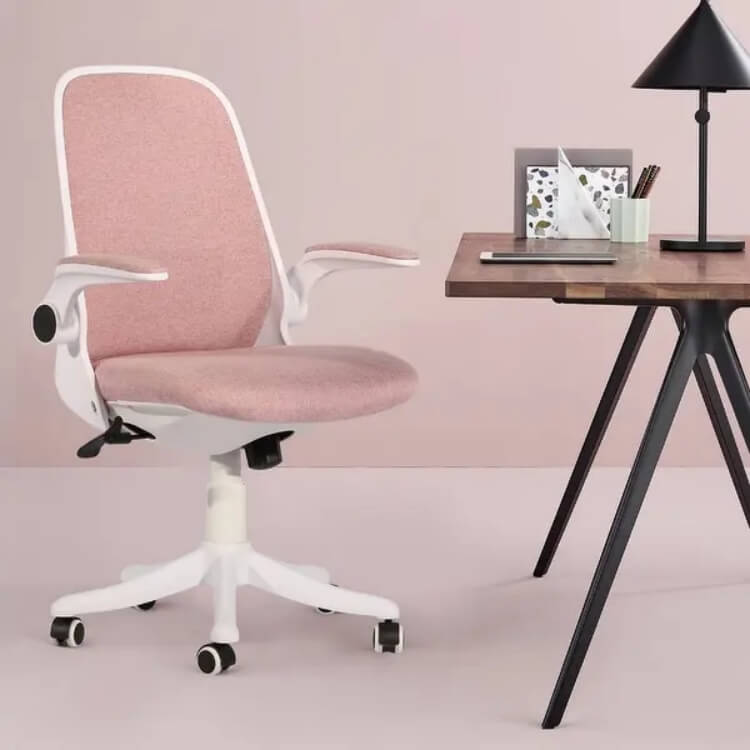 Black Frame – No Arms – Cedar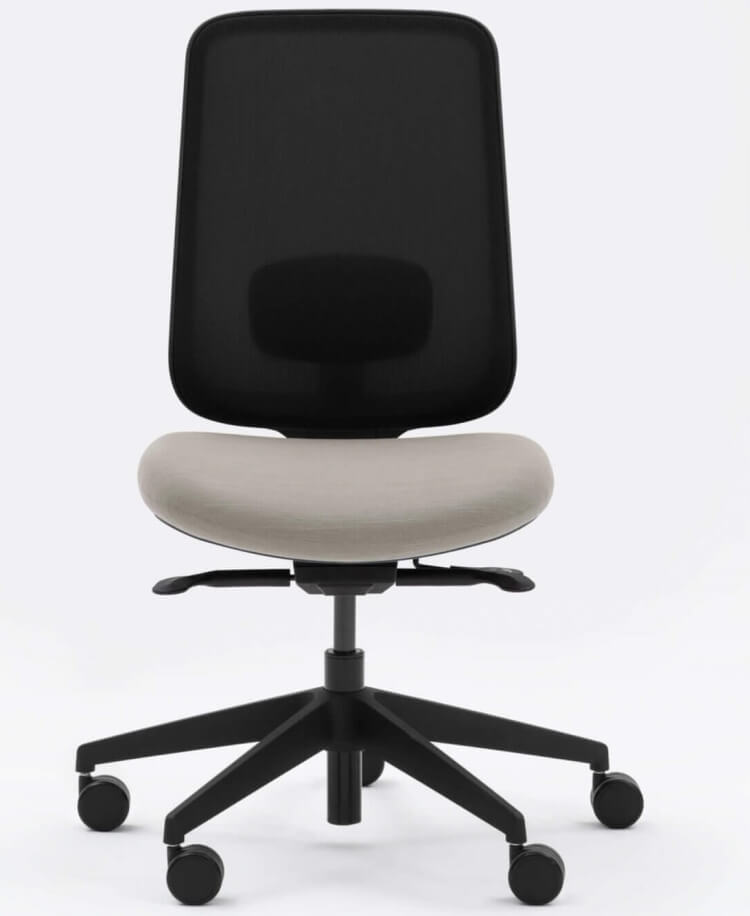 Black Frame – No Arms – Fog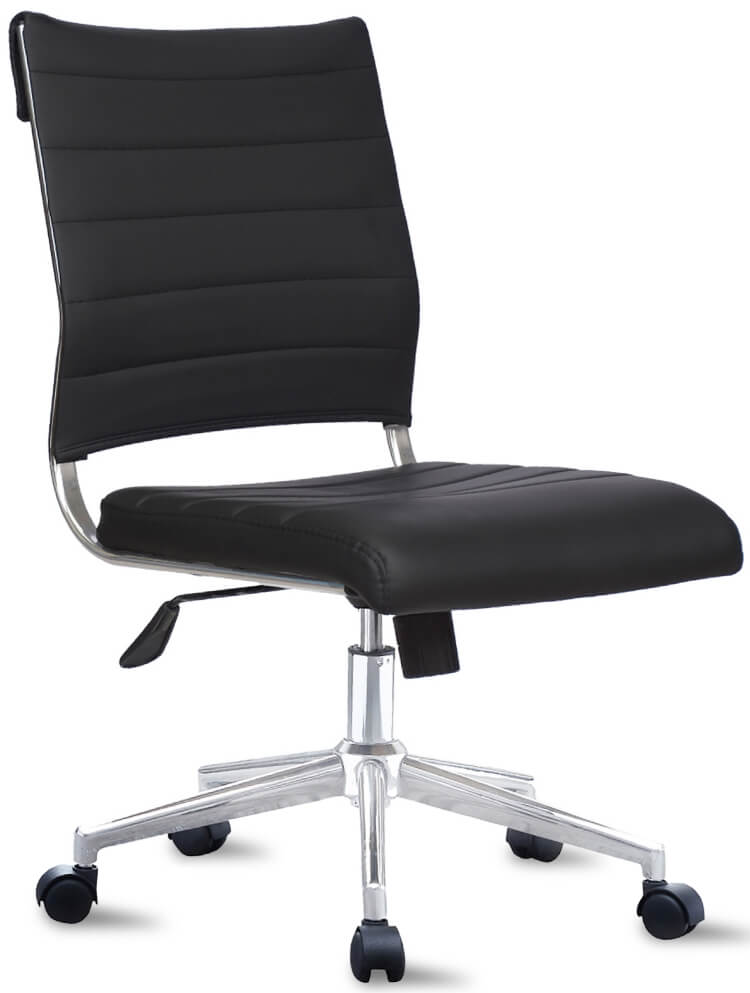 Conclusion
When looking for the perfect chair for your home or office, learn which chair manufacturers offer the best quality and value in the UK. From classic designs to modern seating solutions, these chair manufacturers have something to suit every style and budget. So whether you're looking for a comfortable armchair, an ergonomic office chair, or a stylish piece, be sure to find the perfect chair with one of these top 10 chair manufacturers.