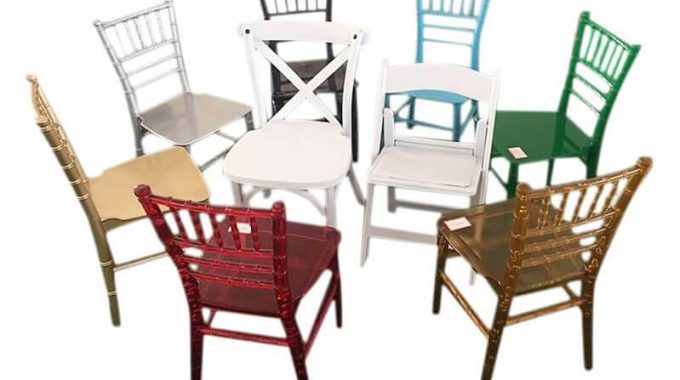 In Blossom Furnishings we aim to provide our consumers with a wide variety of products to satisfy their needs. However, there is always one very difficult but also important decision that clients have to make before placing an order: wooden or resin chairs?
In order to help you make a more informed decision, we have combined some frequently asked questions for you. Here's everything you need to know about the difference between wooden and resin chairs.
Price
This is often the first question that party rental companies and venues ask, since budget composes a large part of the decision- making process. Resin Chairs are slightly more expensive than the Wooden ones, which makes our wooden chairs a more affordable option.
Appearance
The wooden chairs offer natural warmth that comes from the material itself. Colours like fruitwood or the lighter natural woods simply can't be duplicated in metal or resin chairs, as well as the smell and feel of the wood. They give your space more natural and classic look.
There resin chairs, on the other hand, also look very classy and elegant in any setting, especially with the new crystal or blue tint colour option. Resin Chairs are also available in wood shades like mahogany for those of you who prefer resin but would like a more classical look.

Construction
In Blossom we take safety and quality of our products seriously and only use high-quality materials. However, certain materials simply last longer than others.
Our wooden Chiavari chairs are constructed from a solid wood frame and solid wood, plywood or rattan seat. However, after using them for a few years, the wood screws can loosen, and the chairs might not be as stable any more. We use base and top varnish coats to protect the chairs, but they are still easier to scratch compared to resin chairs.
Resin chairs, on the other hand, can even be both produced as separate parts or moulded as one piece which reduces any shaking or instability. There is an option to insert a metal frame as a core of the chair. Moreover, resin chairs are scratch – resistant and therefore require less maintenance.
Both wooden and resin chairs can be used outdoors, but resin chairs will stand up better to weather.
Regardless of which material you choose, both our wood and resin chairs are stackable and come in a variety of colours to choose from. They are reliable and will last you for many years.
No matter which material you pick, you will not regret choosing Blossom Furnishings.
If you still have any question, please do not hesitate to contact us!